Meet Adam Mattsen
Job description:
I help look after the pipe networks within the community; potable water, storm water and wastewater.
Work background:
After completing my Bachelor of Science in Geology & Geography I worked as a mine geologist in an underground gold mine in the outback, Western Australia.
Favourite part of job:
My job as a network engineer is much like working like a detective. Customers call through to the council with an issue with water; to solve the mystery you have to investigate the history of the issue, who has seen the issue take place & what clues are present onsite to point the finger at the fault. I then need to work with contractors to solve the issue.
Least favourite part of job:
Opening all my fan mail from all the complements that are mailed through from my customers. It can take up most of my day.
What I am working on now:
I am working with the Service Delivery Facilitator and the rest of the Customer Governance Group in setting up the Wellington Water Customer Hub. It is a centralised group of technical experts working collaboratively to proactively engage customers and respond to events in real time to increase the customer experience.
A quick story about a job well done:
One job that was escalated through to Wellington Water was a burst water main on Main Road, Tawa. The location of the leak was on a busy section of road and the shutting off the water was going to affect the Dress Smart shopping centre and approximately 90 other residential properties.
This job was a success because of good communication within WWL and the council contact centre. WWL Contracts officers worked with City Care to install a by-pass to restore water back to all of the residential properties. Graduate Engineer site visits to the effected commercial properties reassured them and they were given updates through to the following day.
City Care worked with their traffic management to minimise traffic congestion and keep one lane open at all times. Although customers were disrupted during the emergency water leak repair, they were kept up to date.
Qualifications:
Bachelor of Science majoring in Geology and Geography, Certificate 3 in Mine Emergency Response and Rescue.
Interests outside work:
Interests outside of work – Sports, gym, hip hop dance, socialising.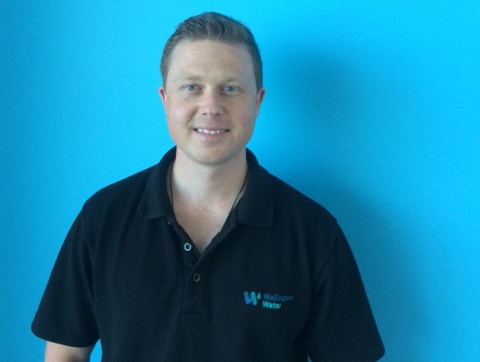 Adam Mattsen is a Graduate Engineer at Wellington Water Limited. WWL.