Activities
These activities test domain knowledge from the background pages and assist students to develop higher levels of inquiry.
Interactives
Activity 1 - Water as a Precious Resource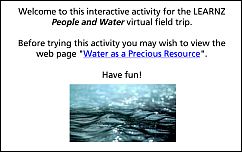 Activity 2 - People and Water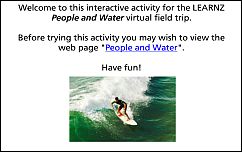 Activity 3 - The Water Cycle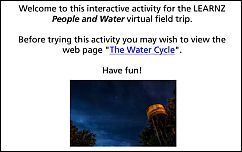 Activity 4- Water Treatment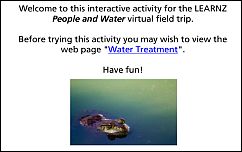 Activity 5 - Wastewater
Activity 6 - Stormwater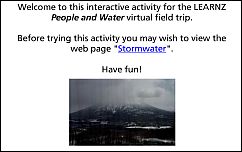 Activity 7 - Water Use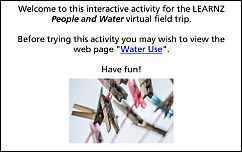 Activity 8 - Conserving Water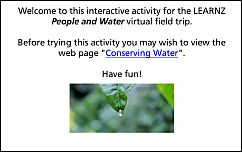 The interactives play in any web browser supporting Flash or HTML-5, while iPad/iPhone and Android users are prompted to download and install the free Articulate Mobile Player.
Other
These activities relate to the Water and People and the background pages. As well as a PDF, a Word document has been provided for each one so they can be adapted to suit individual students.
Post field trip activity