Meet Laurence Edwards
Job:
Team Leader investigations – Potable Water (drinking water).
Job description:
Leading and guiding the team to carry out investigations and develop programmes/projects for improvements to the drinking water supply systems and networks.
Work background:
I have been working in the water industry for over 16 years seeing water, wastewater, and storm water projects through from initial investigations through completion, mainly in the Wellington region.
Favourite part of job:
Seeing projects completed and the difference your work makes to people's lives.
Least favourite part of job:
People are not always aware of the good work we do for the community.
What I am working on now:
Planning programmes of work for the next three years, for others to then design and construct, including water pipelines, water treatment plant improvements, pumping stations and reservoir (tank) projects.
A quick story about a job well done:
We are currently working with Wellington City Council to implement one of the largest drinking water storage reservoirs in New Zealand.
A (humorous) story about a job that went badly and what you learned:
When constructing a new stormwater main we discovered a buried sewer manhole shown on plans but not found on site, which clashed with the work. From this I learnt not to assume that because you can't see something it doesn't mean it's not there – and to do as much as you can to check.
Qualifications:
Bachelor of Science, Honours, Civil Engineering, Chartered Professional Engineer, Member of Institute of Professional Engineers New Zealand.
Interests outside work:
Golf, swimming and fishing.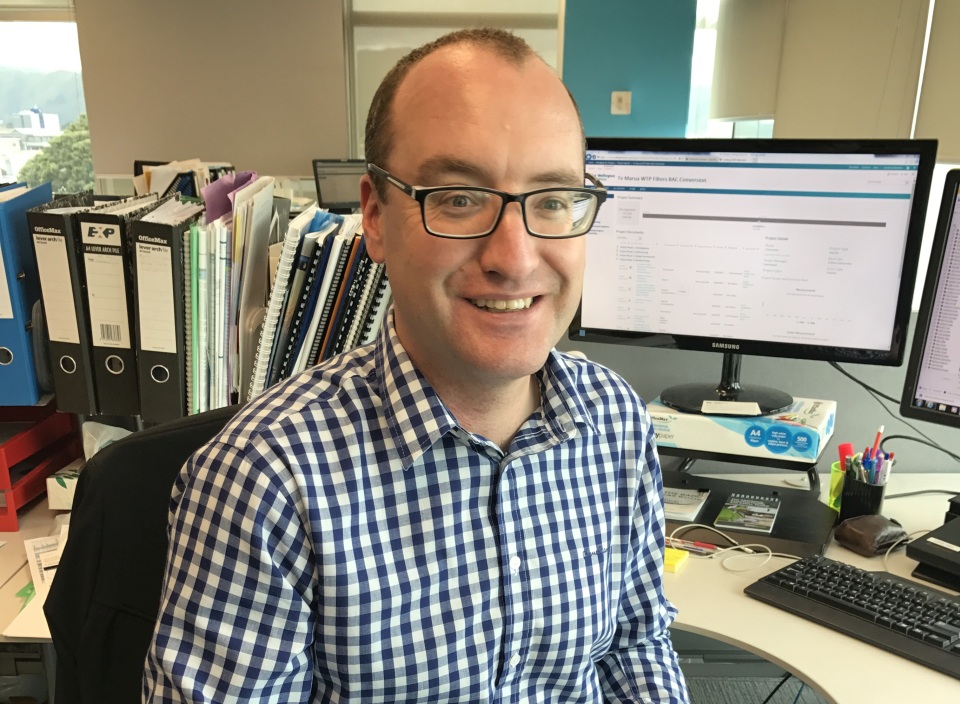 Laurence Edwards is Investigations Team Leader for Potable Water. Image: Wellington Water.