Diary 4
Date:
Thursday, March 21, 2019
Field Trip Name:
Water - a balancing act
Field Trip Place:
Christchurch
Where You Are:
Selwyn District
<- Homepage: Water: a balancing act
---
Kia ora koutou
It was a sunny but windy day here on the Canterbury Plains today. Our mission was to find out a bit more about the part irrigation and water plays within a community.
Web conference
This morning's web conference took place in Rolleston, in an area called Izone. Izone is one of New Zealand's largest industrial areas. Many of the businesses here are part of the flow-on effect of the products grown through irrigation.
Our expert was Steve Breneger from Irrigation New Zealand. There was no formal speaking school, but we weren't short on conversation. Steve is a self-confessed "irrigation nerd"! You can catch a recording of the web conference if you missed the live one.
More than just irrigation
After the web conference, we went to a place called Chamberlains Ford. Here we met up with Fiona Crombie from Central Plains Water (CPW). Chamberlains Ford is a freedom camping area. Swimming, fishing and picnicking are common activities here. The Selwyn River, originally known by Māori as Waikirikiri, runs alongside the camping and picnic areas.
The location was significant because the river sometimes has flow issues when there are dry spells in the region. CPW helps by topping up groundwater that feeds the river, thus making it flow better. This improves habitat for animals like eels and fish living in the river. It also increases opportunities for recreation and cultural activities.
Meeting with the mayor
From Chamberlains Ford we drove back to Izone. Sam Broughton, the mayor of Selwyn, took some time out of his busy day to have a chat with us. Eddy was excited – it was the first mayor he has ever met! In the video, Sam talks about the value of water for the Selwyn district. It also highlights the many different interest groups that are involved in decisions about the use of water.
Jobs in the irrigation industry
Our next meeting, with this morning's web conference expert Steve, followed on nicely from our interview with the mayor. The mayor spoke of water as a valuable resource for recreation and culture. He also talked about the value water plays in the local economy. So, you could ask the question, what jobs and careers are there related to irrigation? Well, after listening to Steve's answer, a lot more than I thought!
Watch the video and hear Steve's answer. You could think of other jobs or career pathways that relate to water and irrigation. Maybe there are jobs in this area that don't exist yet!
World Water Day tomorrow
It's World Water Day tomorrow! Visit https://www.worldwaterday.org/ for more information. Visiting the site may give you some ideas for further inquiry and or action after this field trip. I had a look around the site and it made me appreciate how lucky we are here in New Zealand with the amount of fresh water we have.
Final word
I have learned a lot about the use of water for irrigation this week. There is much more to the irrigation story than I first thought! It's not only about taking water from a river and spreading it on a field to grow food. There are people, plants, animals, and culture that are important parts of the bigger picture of irrigation. There is also a huge field of expertise with potential career pathways that sit behind irrigation. No wonder the use of water is such a balancing act!
See you on another field trip soon!
Andrew
Andrew and Eddy with Steve Brenegar on this morning's web conference. Image: Shelley Hersey, LEARNZ.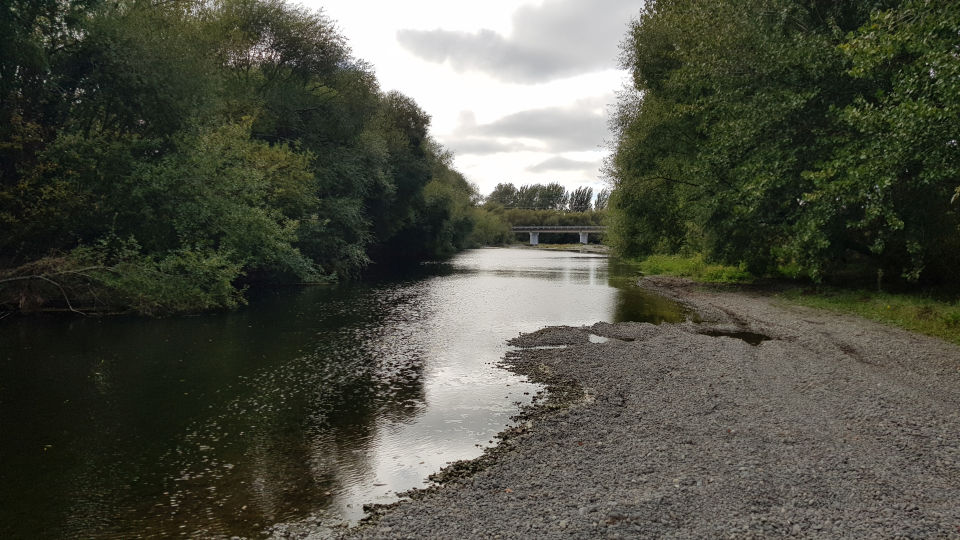 Central Plains Water help the Selwyn River when there are flow issues by topping up groundwater that feeds the river. Image: Andrew Penny, LEARNZ.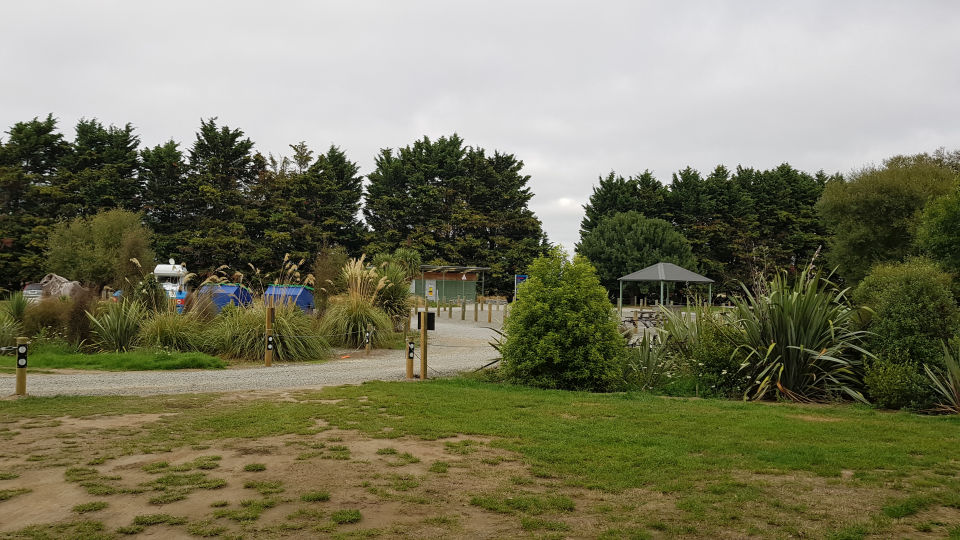 Chamberlains Ford is an area next to the Selwyn River where many people visit and who use the river for recreation. Image: Andrew Penny, LEARNZ.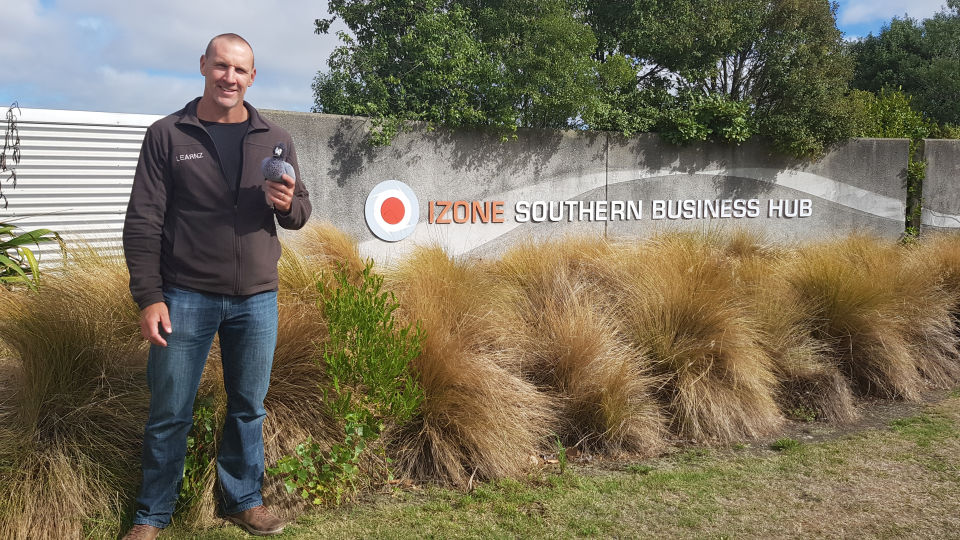 Andrew with Eddy at Izone. Izone is an industrial area. Many of these businesses deal with products grown with irrigation. Image: Andrew Penny, LEARNZ.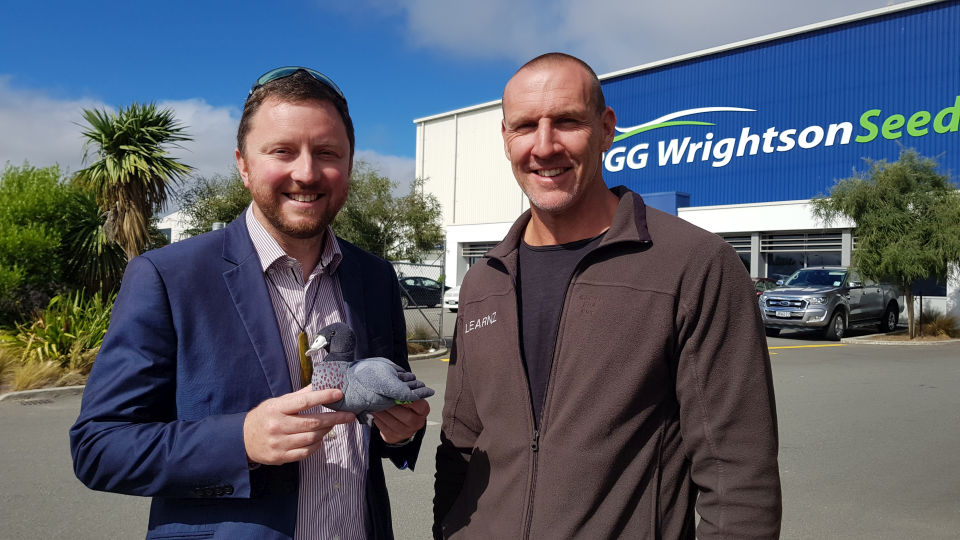 Andrew and Eddy with Selwyn Mayor Sam Broughton. What different roles does water play in your town? Image: Shelley Hersey, LEARNZ.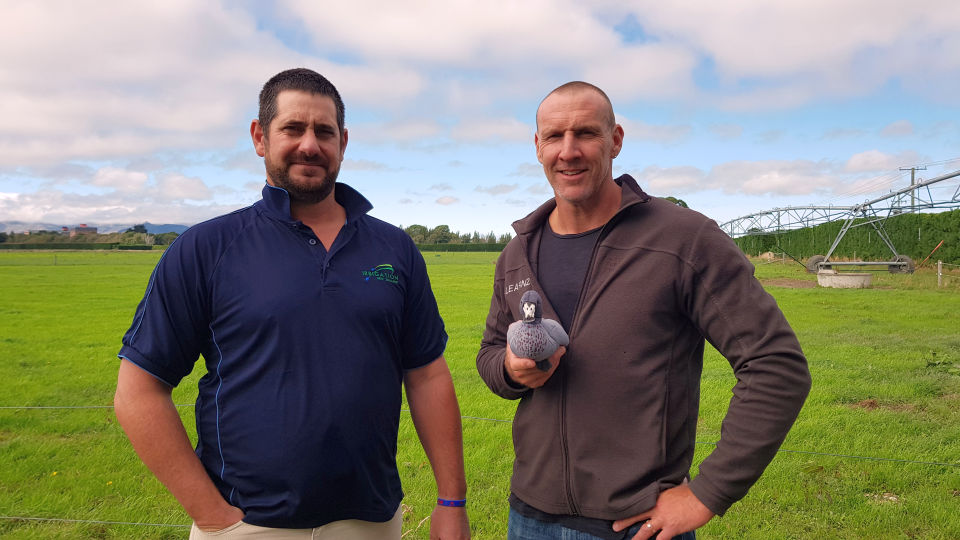 Andrew and Eddy with Steven Brenegar. There are a lot of jobs and careers related to water and irrigation. How many can you think of? Image: Shelley Hersey, LEARNZ.