Diaries

Diary 1 - Monday 8 August 2016. Travel from Dunedin to the West Coast to begin the Geohazards field trip.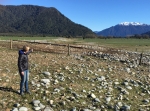 Diary 2 - Tuesday 9 August 2016. Meet experts from the University of Canterbury and investigate the world's fastest moving fault.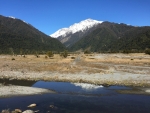 Diary 3 - Wednesday 10 August 2016. Discover what other geohazards exist in the West Coast region and what might happen when the Alpine Fault next ruptures.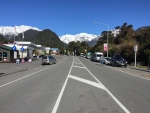 Diary 4 - Thursday 11 August 2016. Find out what can be done to manage the risks of an Alpine Fault earthquake. Then investigate what you can do in your own community to prepare for possible geohazards.
PDF documents: To view or print out PDF documents you will need the Adobe Acrobat (PDF) Reader. This is available for free from the Adobe website.