Meet Alistair Davies
Job:
I am a PhD Student in the Department of Geological Sciences at the University of Canterbury.
Job description:
I research natural hazards (including earthquakes, landslides and floods) and their impacts on infrastructure and then communities. My study area is the West Coast of New Zealand, and I have been working with the Franz Josef community to increase their resilience to natural hazards.Many communities are dependent on infrastructure for food delivery, power supply, emergency services and other critical functions. So, infrastructure is very important to communities, but can be damaged or destroyed by natural hazards.I create scenarios to investigate how hazards damage infrastructure, such as roads and electricity lines. This work can help infrastructure providers improve their infrastructure so natural hazards do not impact communities as badly.
Work background:
In my first job, I worked as a flood consultant, helping homeowners find flood protection for their homes in the UK. I then moved out to New Zealand to start my PhD in 2015.
Favourite part of job:
I love looking at lots of different hazards and seeing how they all interact – it is really complex, so takes a lot of thinking to work it out! That and running about on volcanoes…!
Qualifications:
Bachelor of Arts (Hons.) Cantab. (University of Cambridge) in Geography
Interests outside work:
I am always keen to try something.  I used to be a keen 400m runner, but I recently switched to give singing and dancing in musicals a go – it's great fun!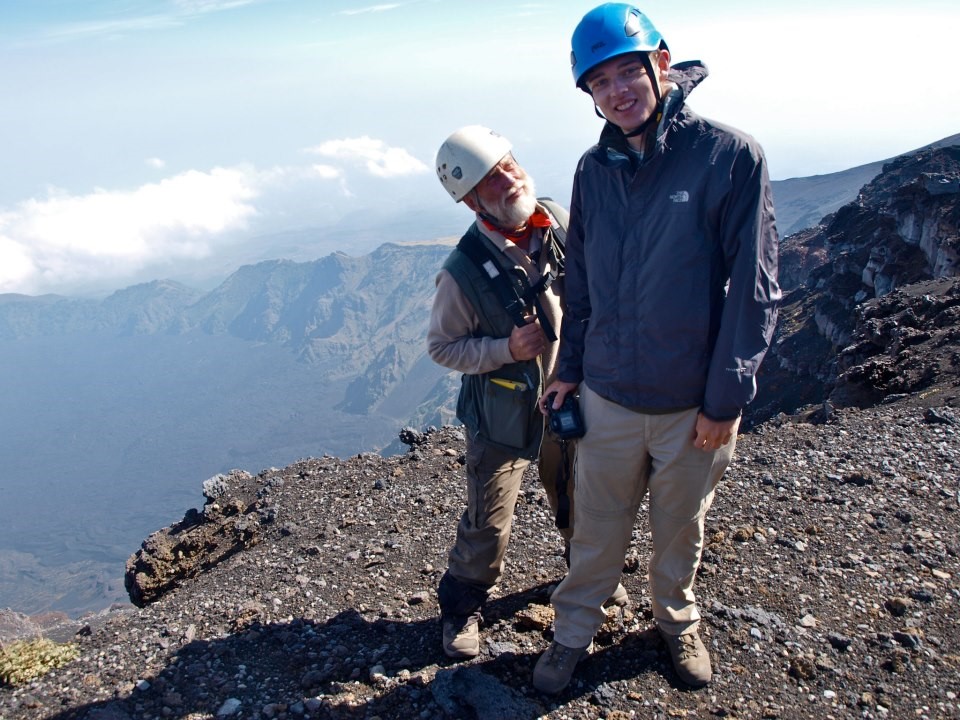 Alistair Davies is a PhD student at the University of Canterbury. Image: University of Canterbury.