Diary 1
Date:
Monday, May 7, 2018
Field Trip Name:
Kauri Dieback
Field Trip Place:
Northland and Auckland
Kia ora tātou
Monday of a field trip is normally the travel day. But I wasn't travelling anywhere. Because we are starting the field trip in Waipoua Forest, I decided to stay in Kerikeri for the night and head to the forest Tuesday morning.
What do I write about in my diary if I'm not going anywhere?
I settled on a drive to find kauri in Kerikeri. The town is known for its horticulture. Much of the land has been developed over the years to accommodate this. Any old, large kauri would have probably been cut down or burned to clear land a long time ago.
Kauri at home
We have four young kauri trees here at home. The trees were here when we bought the house eight years ago, planted by the previous owner. I would say they are only about 15 years old. Even though they are slow growing trees, I still enjoy seeing the small amount of new growth each year. These kauri will be here long after I have gone. I often imagine what they might look like in 100, 200, or even some 1000 years from now…
Are there any kauri in Kerikeri?
I did find a few kauri in Kerikeri that were visible from the road. They were all young trees. Young kauri have a narrow pyramid shape which you will see from today's photos.
Between 30 and 50 years, the tree begins to shed its lower branches. At this stage it is called a 'ricker', after its use in the 19th century for naval masts and spars. There may have been a couple of kauri I saw that were nearing this stage.
The kauri workshop
One place I saw kauri was outside a shop called The Kauri Workshop. This place has a range of handcrafted products from New Zealand native timbers. Some of the products are made from swamp kauri, which can be up to 50,000 years old. Swamp kauri is found in some areas around Northland. Up to 50,000 years ago, vast areas of kauri forest were flattened, possibly in storms. The trunks of the giant trees have been preserved in peat land. Some of these trunks are now excavated and milled for timber which is used to make ornaments and furniture.
Watch this video from an earlier field trip on kauri where I visit an artist who works with swamp kauri - https://vimeo.com/90155423.
Manginangina Scenic Reserve
One place you can see mature kauri near Kerikeri is Manginangina Scenic Reserve. The reserve links to Puketi Forest and is only a 20-minute drive from here.
I was surprised not to see a foot cleaning station when I arrived at the Manginangina Kauri Walk. But there is an elevated wooden walkway which protects the kauris' feeding roots. The walkway allows you to get up close to a stand of large kauri.
The ambassadors  and I were the only ones there, yet I didn't feel alone. The native birdsong kept us company, but it was more than that. As we sat surrounded by these massive trees, there was a presence more than what my eyes alone could see. It was like I could sense the mauri coming from these ancient giants. And I suddenly felt very humble to be in the presence of these tupuna of the ngahere.
Mā te wā,
Andrew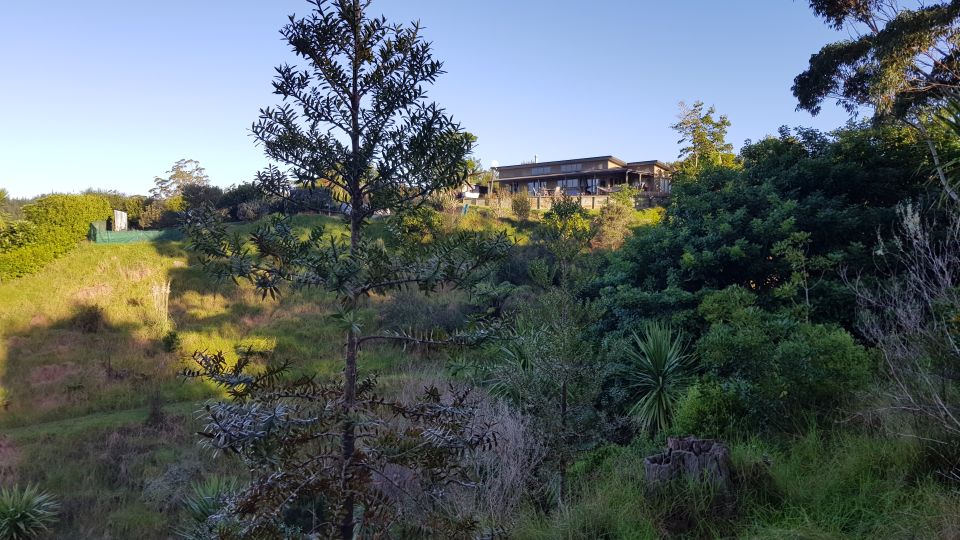 First stop: my place. We have four young kauri growing on our property. Image: LEARNZ.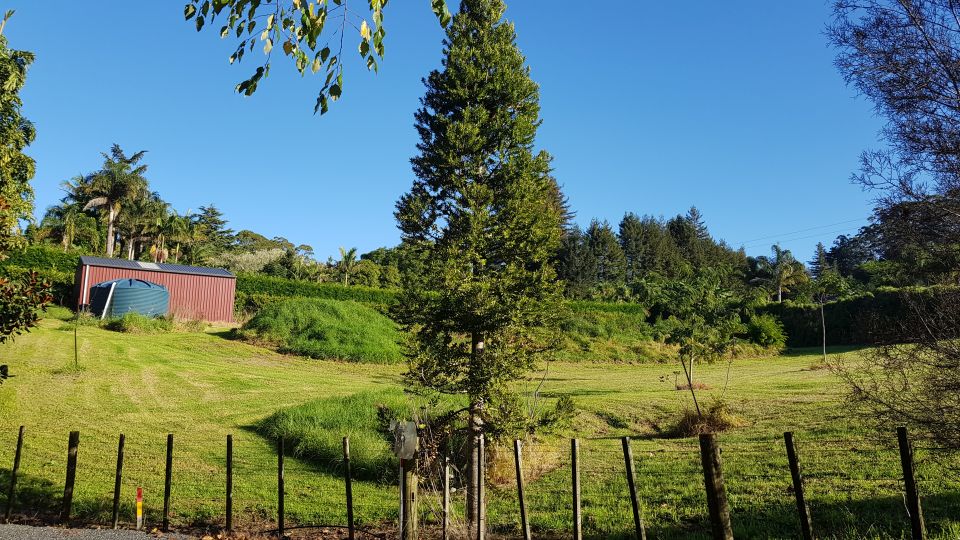 I spotted this kauri at the neighbours on the way out. Image: LEARNZ.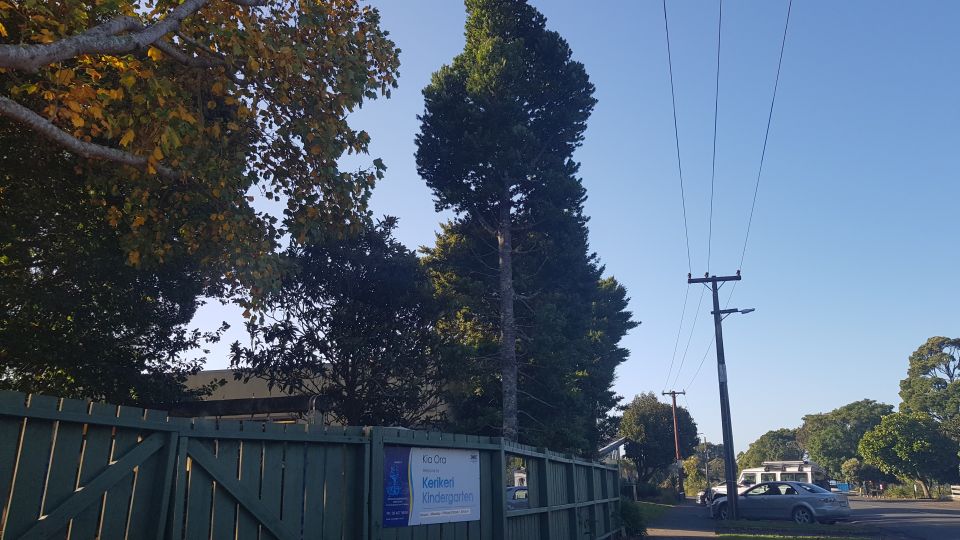 Heading into town I saw this kauri at the Kerikeri kindergarten. I wonder if they have any protection from kauri dieback for this tree with so many little feet running around it all day. Image: LEARNZ.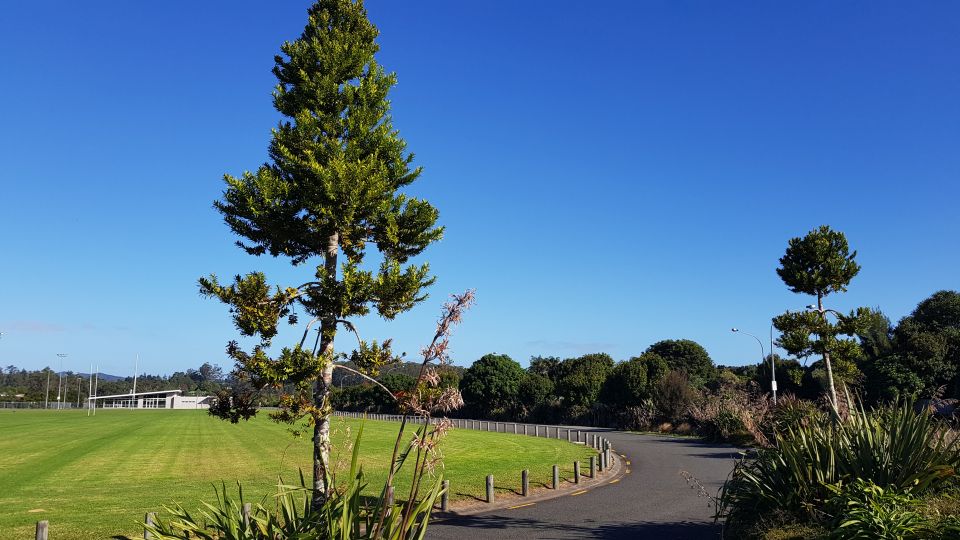 These two kauri are at the Kerikeri sports ground. Note their two quite different shapes! Imagine how impressive these trees will be when they grow up some more. Image: LEARNZ.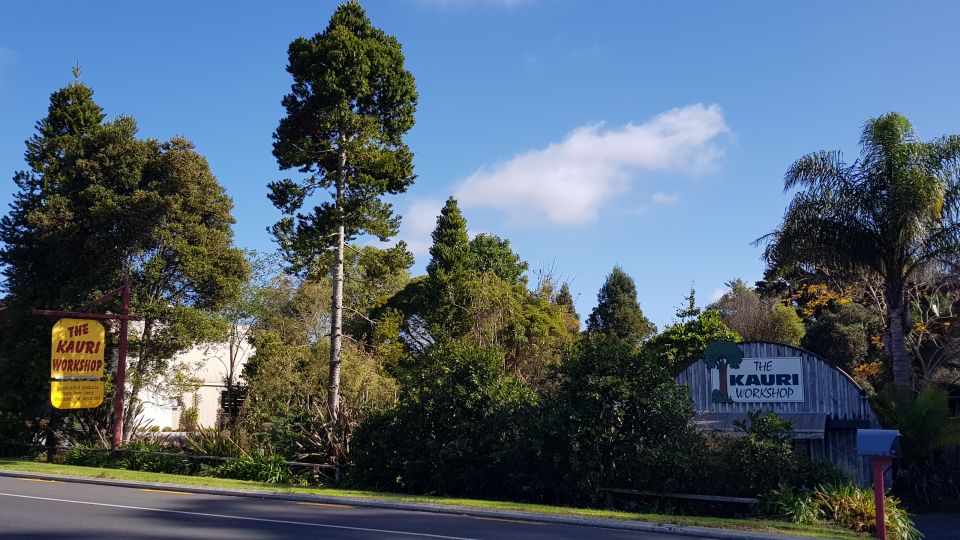 Kauri trees outside the Kauri Workshop on Kerikeri Road. Image: LEARNZ.
I wonder how long this kauri has been here at Kerikeri Radiators. Image: LEARNZ.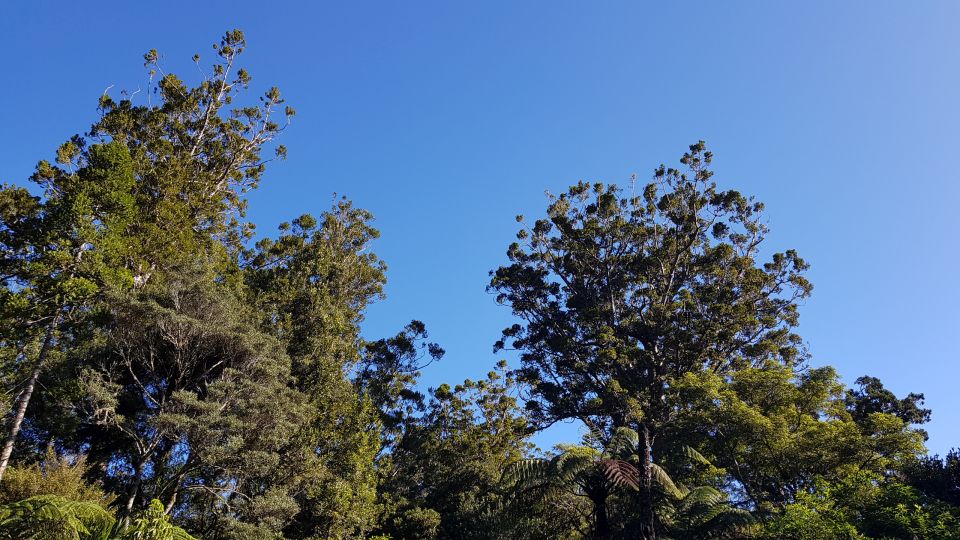 Nearing Puketi Forest and you can see the spreading crowns of large kauri above the forest canopy. Image: LEARNZ.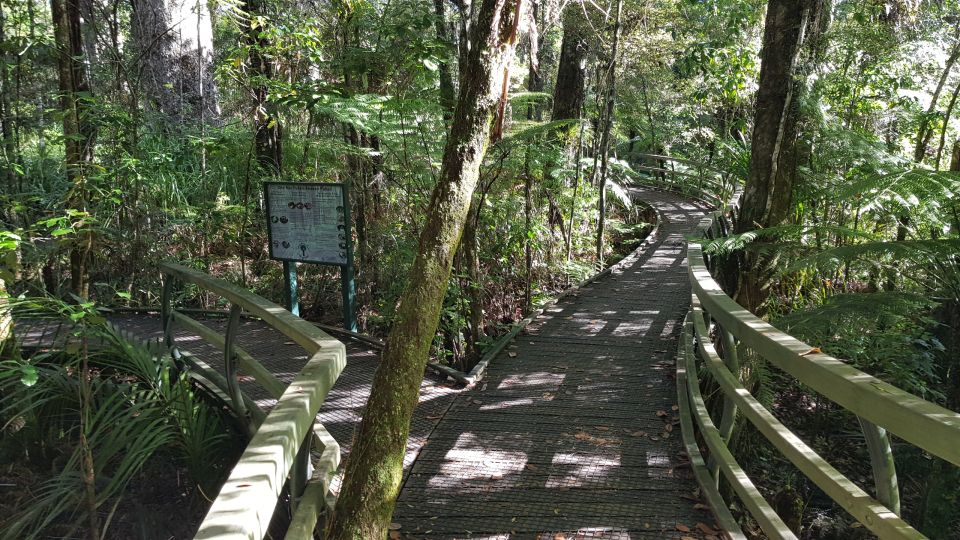 The walkway at Manginangina Reserve is well off the ground away from kauri roots. Image: LEARNZ.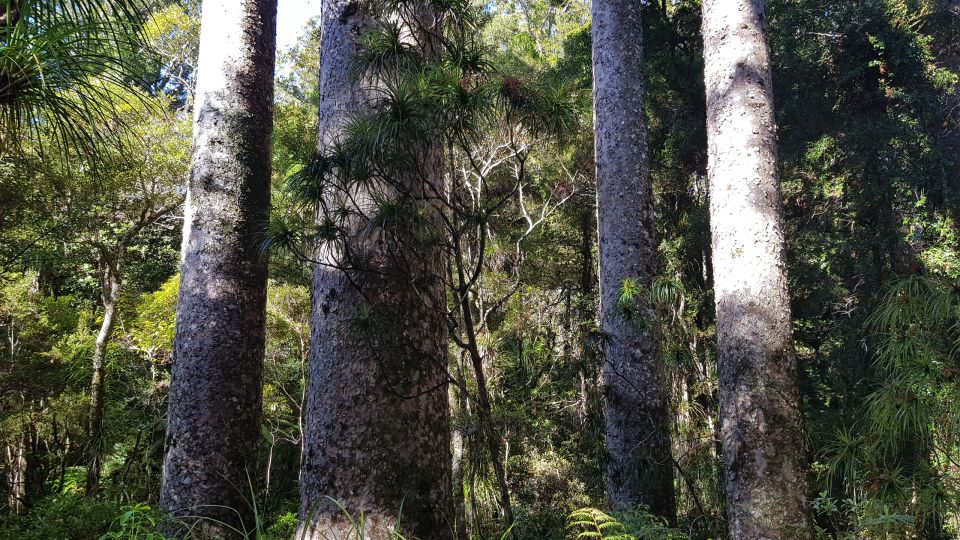 The kauri are too tall to fit the whole tree length in the frame of the photo! Image: LEARNZ.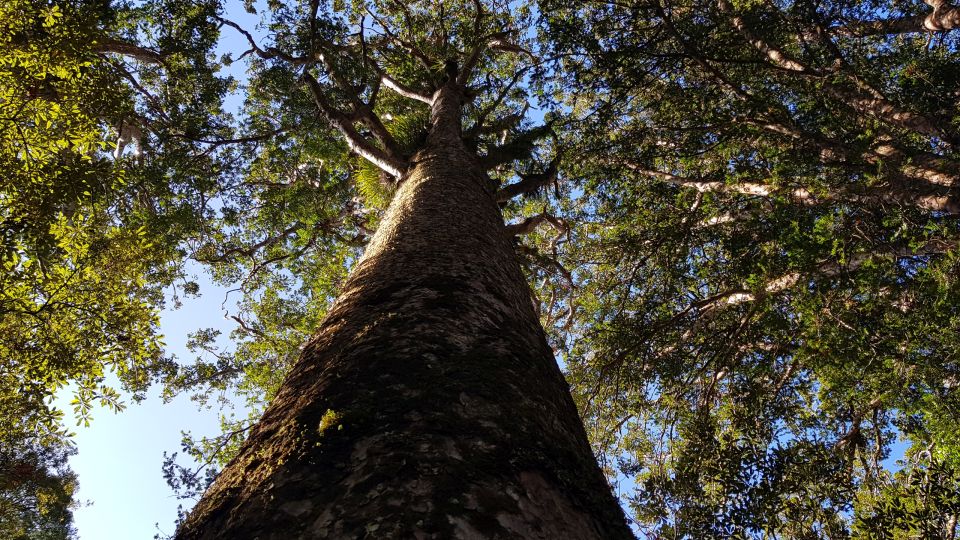 Staring up into the canopy of this ancient forest giant. It was humbling being in the presence of these mighty forest tupuna. Image: LEARNZ.