Diary 1


Date:
Monday, June 13, 2016
Field Trip Name:
Where are We?
Field Trip Place:
Wellington
Where You Are:
Travelling from Dunedin to Wellington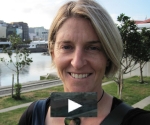 Watch Shelley's diary cam video
Kia ora koutou,
You might be finding it difficult to wake up early now that winter has arrived and darkness extends well into the morning. I was thankful that my flight to Wellington wasn't until later so I could enjoy a few more minutes snuggled under the blankets. 
Winter Wandering
Travelling in winter can be a challenge but the clear, blue mornings, frost covered landscapes and snowy mountains more than make up for it. This week you will travel hundreds of kilometres on the 'Where are We?' virtual field trip. You will venture across the sea, over land and through the air to discover more about navigation and how technology is helping us all to find our way in the world.
Flight NZ5330 to Wellington
To begin our journey we boarded an Air New Zealand ATR aircraft destined for Wellington. A window seat gave you plenty of opportunities to enjoy the winter scenery as we headed north. I was tempted to take my bag from the overhead locker to find my sunglasses as the icy, white mountains and bright sunlight made me squint. I love flying and it always makes me feel lucky to live in such an amazing country. The Southern Alps looked more wild and rugged with a fresh coating of snow and you could trace your way down wide valleys by following the dark ribbons of braided rivers. 
Finding your way
The long flight north gave me the chance to think about how people find their way around. New Zealand can be a difficult place to navigate but thankfully we now have reliable maps and plenty of technology to guide us. What technology do you use to help you find your way around? Imagine what it must have been like travelling across the country before maps were created. Now we can find our way just by swiping the screen on our phone and typing in a location. I know I'll appreciate this technology as I try to find my way around the busy city of Wellington.
Welcome to Wellington
The rumble of the aircraft's engines sent me to sleep until the drone changed pitch and we began our descent into Wellington. You could see the huge towers of countless wind turbines as you approached the city. A few bumps woke other weary travellers before we landed safely. A short bus ride delivered you to the heart of the city where you were able to wander the streets exploring what will be your home for the week.
Exploring the world's coolest little capital
Wellington has a reputation for being windy but today you were able to make the most of calm, mild winter weather and walk along the waterfront. Wellington has to be one of the easiest cities to walk around and there are plenty of interesting shops, cafes and scenery to keep you occupied. This truly is the world's coolest little capital! After a long day of travel you were able to enter your motel location into your phone and use Google maps to find your way. You will learn much more about finding your way this week and why knowing your location is so important.
Tomorrow you will sail back to the South Island on the Interislander ferry to see how ships navigate and remain safe on their voyage across the Cook Strait.
See you bright and early in the morning,
Shelley the LEARNZ field trip teacher.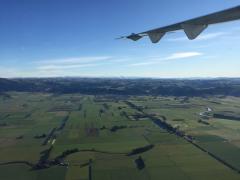 It was a stunning day to be travelling north from Dunedin to Wellington to begin the 'Where are We?' field trip. Image: LEARNZ.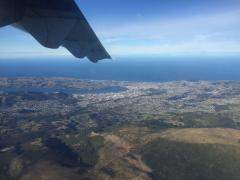 From the other side of the plane you were able to look out over Dunedin City. Image: LEARNZ.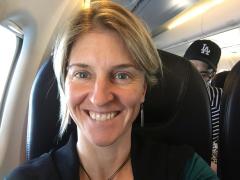 I love flying! What is your favourite mode of transport? Image: LEARNZ.
Fresh snow made the mountains look even more impressive. Image: LEARNZ.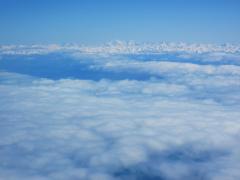 Cloud crept across the mainland as we headed north. Do you know which mountains these are? Image: LEARNZ.
Welcome to Middle Earth. Wellington Airport is being refurbished but it has managed to maintain its link to Wellywood. Which movie is this model from? Image: LEARNZ.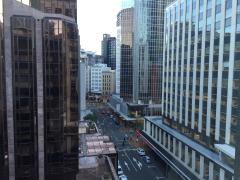 Your home for the week in central Wellington has fantastic views across the city. Image: LEARNZ.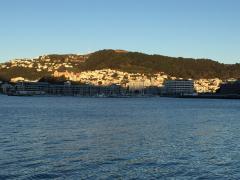 The last rays of winter sunshine over Mount Victoria. Image: LEARNZ.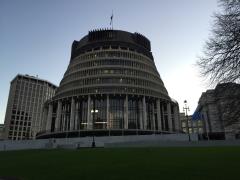 You had time to wander around Wellington and take in the sites. Which building is this? Image: LEARNZ.