Antarctica: cool science in action and Expedition South

Reliving 100 years of science and exploration.
Introduction
Antarctica has been a place for science research for over 100 years. History and science are uniquely intertwined on this great continent. The first expeditions to Antarctica had both exploration and scientific aims. Antarctica is much studied because of its harsh environment and its major affect on world oceans and weather patterns. In November 2016 you can venture on to the ice to discover how the Antarctic Heritage Trust is preserving Antarctic history, meet scientists working to understand the impacts of climate change and be inspired to follow in the footsteps of some of New Zealand's most famous explorers and well-known scientists.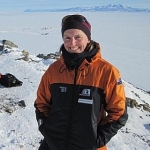 Meet Shelley the LEARNZ field trip teacher.
Watch the Antarctica field trip introductory video.
Location
Follow the two thousand kilometre Expedition South tractor journey from Auckland to Aoraki in September. Then in November take the five hour flight from Christchurch to Antarctica aboard a C17 Globemaster aircraft. Once you have completed your three days of Antarctic Field Skills Training you will be ready to join members of the Antarctic Heritage Trust at Scott Base in the Ross Sea region of Antarctica. This field trip is not for the faint hearted as temperatures in Antarctica at this time of the year can be as low as -30°C, so make sure you are prepared for a trip of a lifetime!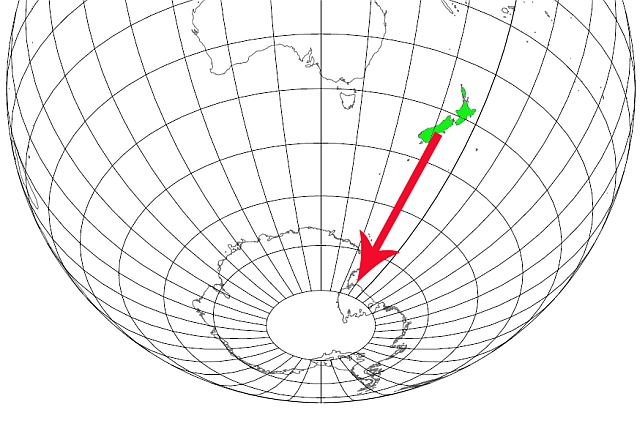 Expedition South - 23 August to 19 September 2016
Watch the NZ Herald video to discover more about Expedition South.
You can prepare for your November field trip to Antarctica by following Expedition South. This was an Antarctic Heritage Trust expedition to drive vintage tractors 2,012 kms on New Zealand roads from The Hillary Trail, Piha (near Auckland) to Aoraki Mt Cook. They be travelled on the same model of tractor and the same distance that Ed Hillary drove on his 'Dash to the Pole' from Scott Base to the South Pole in 1958, as part of the Commonwealth Trans Antarctic Expedition (TAE).
You can watch the videos and listen to the recorded audioconferences from Expedition South. You can also donate to help restore Hillary's Hut through the Antarctic Heritage Trust.
Field Trip Plan - Expedition South
23 August to 19 September 2016

Join the Expediton South team on their 2012km journey to celebrate Ed Hillary's 1958 Commonwealth Trans Antarctic Expediton. Travel on the same model of Massey Ferguson tractor as Ed did on his daring dash to the pole. Watch the videos and listen to the recorded audioconferences from this trip.

 
Field Trip Plan - Antarctica
| | |
| --- | --- |
| Tuesday 8 November | Read the diary about travelling down to Antarctica on board the US Airforce C17 Globemaster aircraft. Watch the videos on the flight and field training. Read the ambassador updates. |
| Wednesday 9 November | Settle in at Scott Base and meet experts from the Antarctic Heritage Trust. Watch the videos about Hillary's Hut and read the diary to find out how it is being restored. Read the ambassador updates and listen to the recorded audioconference. |
| Thursday 10 November | Drive over the hill to Scott's Discovery Hut. Watch the videos about this hut. Read the diary to find out why this hut was built and see how conservators preserve historic items. Read the ambassador updates and listen to the recorded audioconference. |
| Friday 11 November | Jump aboard a Hagglund and travel out across the sea ice to Cape Evans. Read the diary about Scott's Terra Nova Hut and watch the videos to find out more about the science that was done during Scott's polar expedition. Read the ambassador updates and listen to the audioconference recording. |
| Monday 14 November | Travel out to Cape Royds to see Shackleton's hut. Watch the videos to find out more about this expedition and how the Antarctic Heritage Trust conserves huts in this extreme environment. Read the diary about what Shackleton's Expedition achieved. Listen the recorded audioconference and read the ambassador updates.  |
| Tuesday 15 November | Enjoy a helicopter ride out to the K131 science team's field camp. Read the diary about the work scientists are doing to better understand how sea ice forms. Watch the videos comparing modern science with Scott's and Shackleton's expedition science. Read the ambassador updates and listen to the audioconference recording. |