Ambassador Alvin
Tēnā koutou,
I am Alvin the LEARNZ ambassador. I go on all the trips with Shelley and help look after the other ambassadors from your schools. This is going to be an awesome adventure down to Antarctica!
Based at Scott Base you will work with experts and scientists to find out more about science in Antarctica.
I can't wait to head back down to Antarctica and I look forward to you joining us for this trip of a lifetime.
See you soon,
Alvin.
Thursday 23 November
Kia ora, 
I can't believe how much this trip has been delayed. I guess though when you travel to a place like Antarctica you have to be prepared for bad weather. The delay did give us more time to get organised and I was able to give the other ambassadors lots of info about how to travel like a pro in Antarctica. 
This will be my fifth trip south and I am still so excited about heading to the ice. 
Fingers crossed for good weather tomorrow.
Alvin.
Friday 24 November
Kia ora,
I have some bad news. Our flight was once again cancelled this morning. Now we have to wait until Monday to try again as this is Thanksgiving weekend and there are no flights on Saturday or Sunday.
I am praying that the weather will improve, and I really hope that next time I talk to you it will be from Antarctica!
Bye for now,
Alvin.
Monday 27 November
Kia ora,
Well we couldn't have asked for a better day to fly to Antarctica. It was so good to finally be on our way after being delayed for so long. We had great views out over the sea ice and I felt so lucky to be going to such a special place.
Even though I have been to Antarctica before it still felt amazing to step out on to the ice.
See you tomorrow at Antarctic field training.
Alvin.
Tuesday 28 November
Kia ora everyone,
What a magic feeling being in Antarctica. It never gets old being in such an amazing place. I struggled to go to bed on time last night as it seemed so much earlier than it was with the sun streaming in throughout the night.
All the ambassadors completed their Antarctic field training today and discovered how much colder it feels when the wind is blowing. It was fascinating talking to Christina from the University of Otago about the Ross Ice Shelf. This ice shelf is the size of France and if it melts it could affect a lot of things like ocean temperature, circulation and sea level.
It has been a busy day, so I'll say good bye and catch up with you all again tomorrow.
Alvin.
Wednesday 29 November
Kia ora,
What a magic day here in Antarctica. It was about -7 degrees Celsius, but it actually felt quite warm compared to yesterday. I met a friendly Weddell seal outside Scott Base today. These seals are amazing creatures who haul themselves through cracks in the sea ice. Weddell seals have special teeth that can make holes in the ice so they can return to the sea to feed.
Tomorrow we are going to put our field training skills to the test and go for a hike.
See you then,
Alvin.
Thursday 30 November
Kia ora,
We went exploring today and ended up hiking all the way to the top of Ob Hill. The views were outstanding! The clean, cold air meant that we could see for miles. We could see Mount Erebus smoking away and I learned that this volcano is constantly erupting.
It seems like only yesterday that we arrived and I can't believe we are now heading home, but I will never forget this journey. I hope you have enjoyed the field trip and can join me on another one soon.
Ka kite,
Alvin.
Alvin is the LEARNZ ambassador who joins Shelley on all her field trips. Image: LEARNZ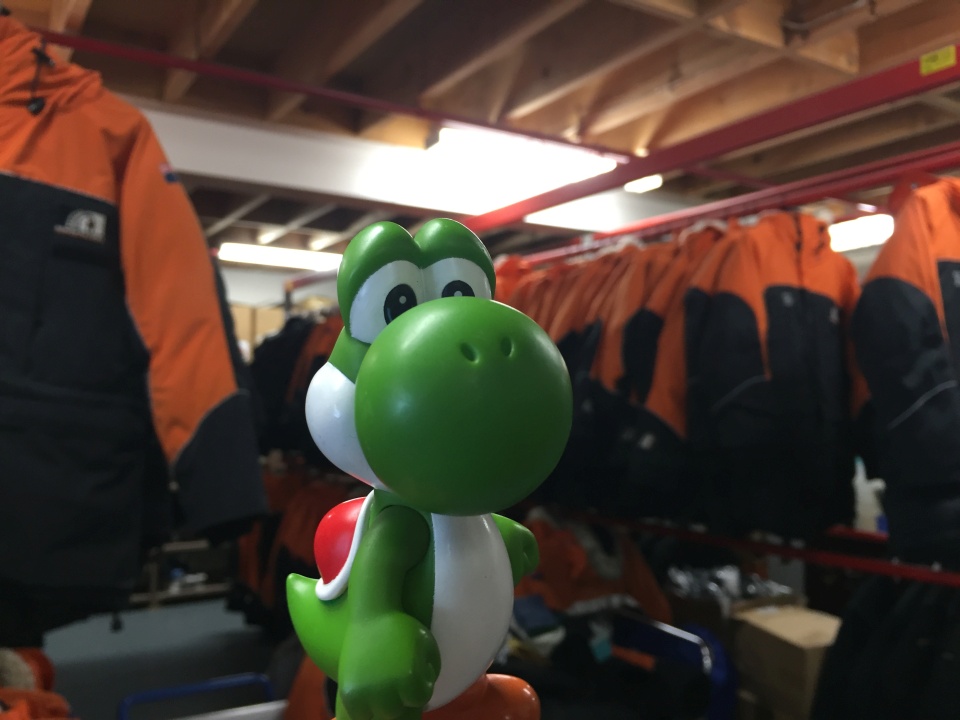 Alvin gets all the clothing he will need for his trip south. Image: LEARNZ.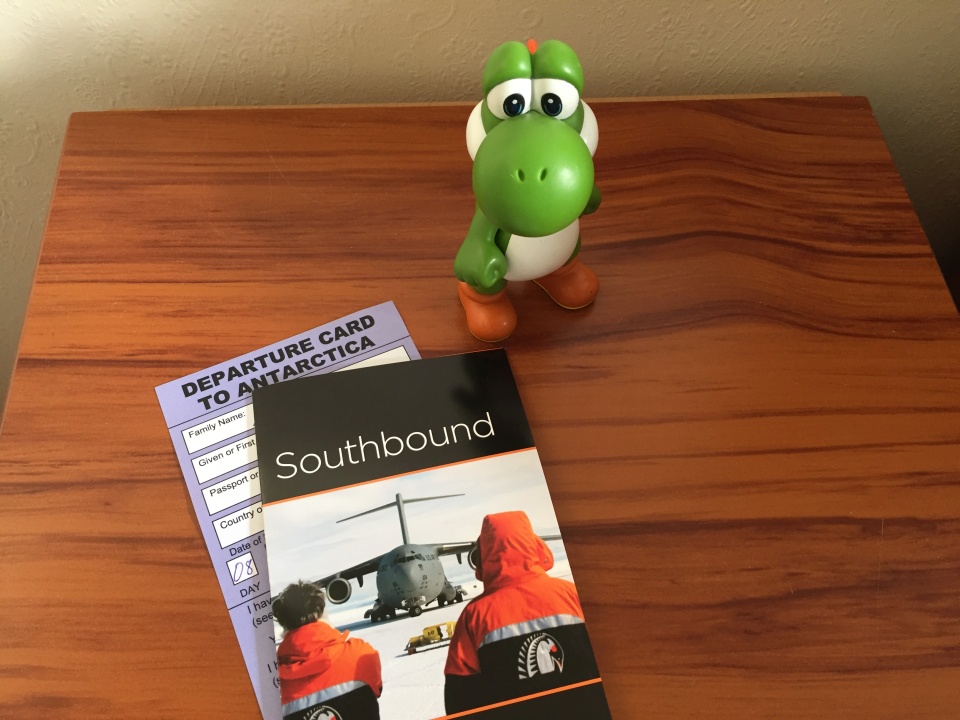 Alvin studies some information about flying from Christchurch to Antarctica. Image: LEARNZ.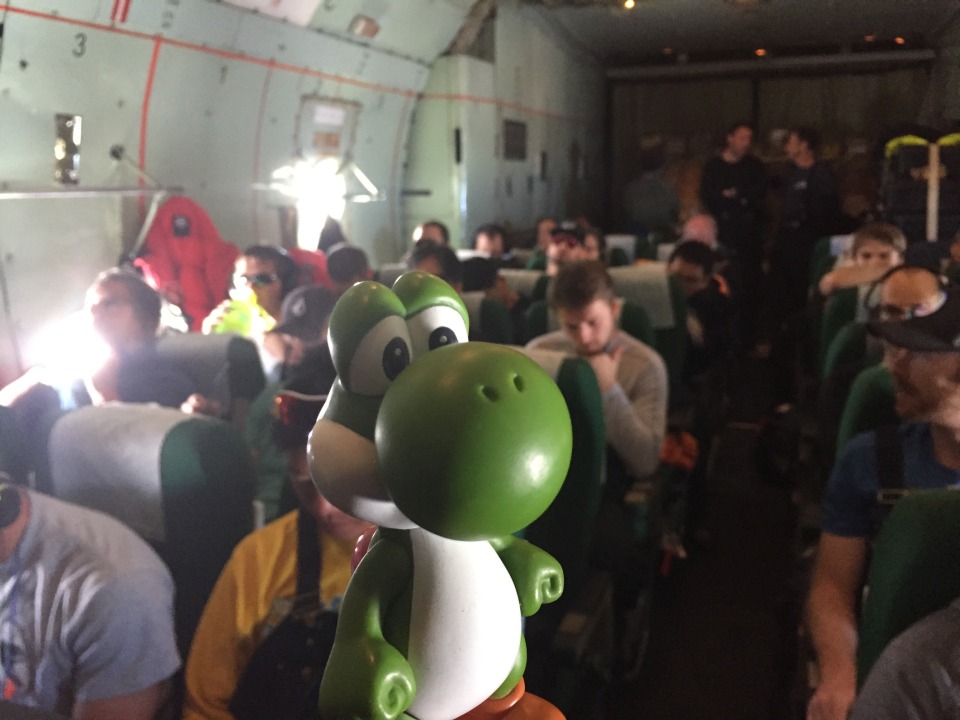 Alvin enjoys his flight south. Image: LEARNZ.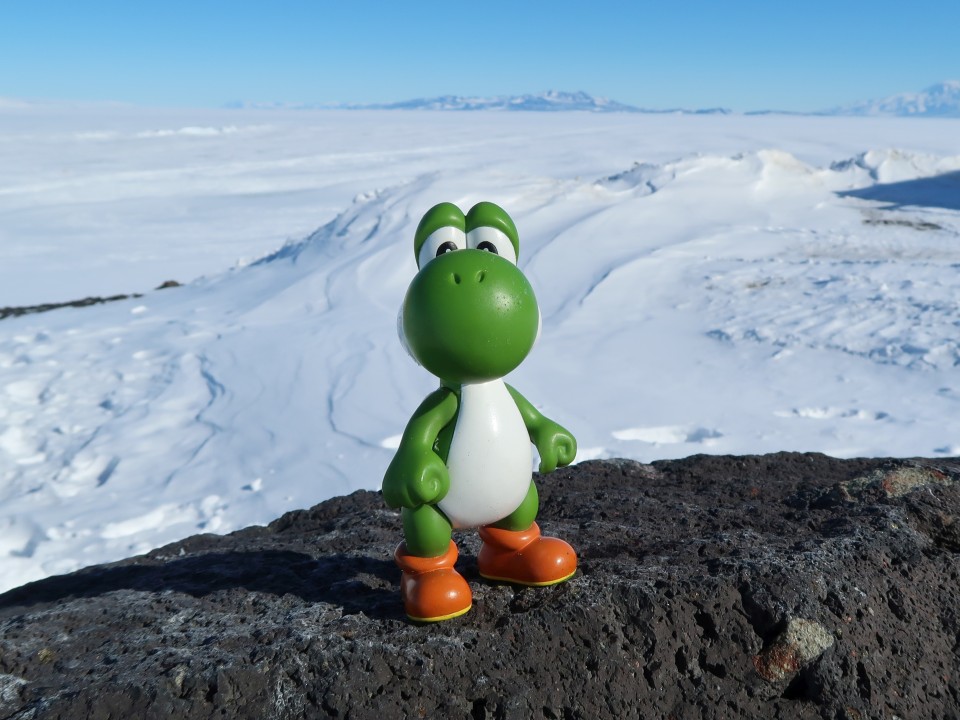 Alvin admires the view from Scott Base. Image: LEARNZ.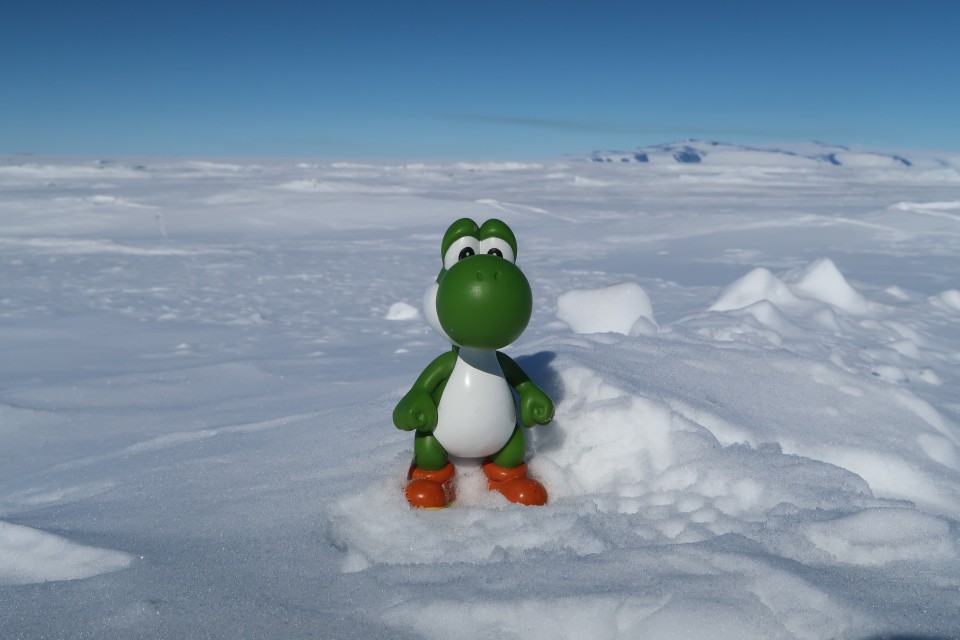 Alvin heads out on to the sea ice near Scott Base. Image: LEARNZ.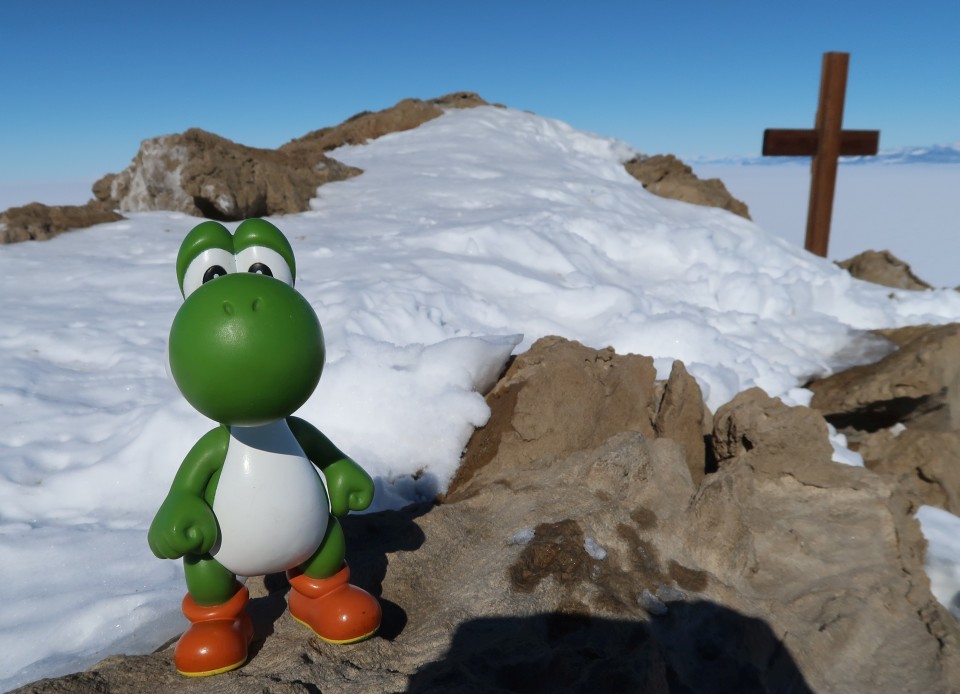 Alvin enjoys the views at the top of Observation Hill. Image: LEARNZ.