Ambassador Kinguin
Kia ora,
We're the ambassadors for Whenuapai School known as Kinguin and we are inseparable! We can't wait to head south to Antarctica and explore this frozen wonderland. I hope we get to see some other penguins.
Talk soon,
Kinguin.
Thursday 23 November 
I have been so excited about heading to Antarctica, but terrible weather has delayed our departure. We all hope that tomorrow will be the day that we get to fly south. At least we had a good trip up from Dunedin to Christchurch. Christchurch is one of the world's five gateways to Antarctica. At these gateways you can board a plane and land on the icy continent of Antarctica.
We now have all our warm clothing and are ready for an early start tomorrow.
See you then,
Kinguin.
Friday 24 November
Kia ora, 
I woke this morning to a phone call telling us that our flight had been cancelled… AGAIN. This flying south business is pretty frustrating, but Shelley reminded me that it's all part of the challenge of getting to such a wild place.
Our next chance to fly out from Christchurch will be on Monday. Wish us luck!
Kinguin.
Monday 27 November
Kia ora,
Finally we got the green light to head to Antarctica. I was so excited and relieved after all the delays we have had. The plane was hot noisy and uncomfortable but I didn't really mind because it will all be worth it once we get to Scott Base.
It was an incredible felling stepping off the plane on to the ice and I needed sunglasses because it was so bright.
It has been a long day so I am going to find my bunk room so I can get an early night.
See you tomorrow,
Kinguin.
Tuesday 28 November
Kia ora,
We woke to a spectacular day here in Antarctica. The sun was shining and there was hardly a cloud in the sky. A freezing wind was blowing though, so we had to wrap up warm to practice some of our new skills which we learned in our Antarctic Field Training class. I now know how to survive in Antarctica and stay safe when travelling across sea ice. I learned that green and red flags mark safe routes across the ice while black flags show areas to avoid.
Tomorrow we are going to talk to scientists and find out more about how Scott Base works.
See you in the morning,
Kinguin.
Wednesday 29 November
Kia ora,
We have had a great day looking at how Scott Base operates. I learned that sea water can be changed into freshwater through a process called reverse osmosis. I also learned that all the solid waste produced at Scott Base is shipped back to New Zealand.
When I return home I am looking forward to taking part in the Weddell seal count as a citizen scientist. I will help scientists to understand Weddell seal numbers and how they may be affected by climate change.
It has been a busy day, so I'll say goodbye for now.
Kinguin.
Thursday 30 November
Kia ora,
It was so good to get out and about away from Scott Base today. We went for a hike up Ob Hill which overlooks McMurdo Sound. The views were amazing and with such clear weather we could see for miles. 
I learned that climate change is something that will affect us all with things like more storms and sea level rise. But we can all do things to help, like sometimes walking instead of always taking the car. 
It has been a fabulous trip to Antarctica and I can't believe it's time to come home but I'm looking forward to seeing you all soon.
Bye for now,
Kinguin.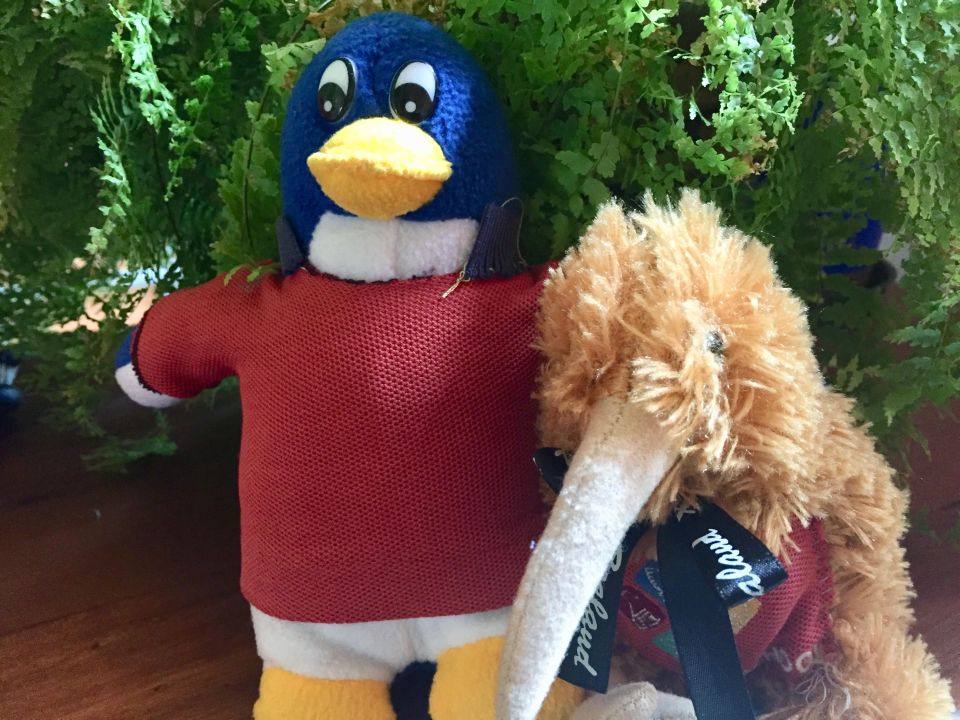 Kinguin are representing Whenuapai School on the Antarctica virtual field trip. Image: LEARNZ.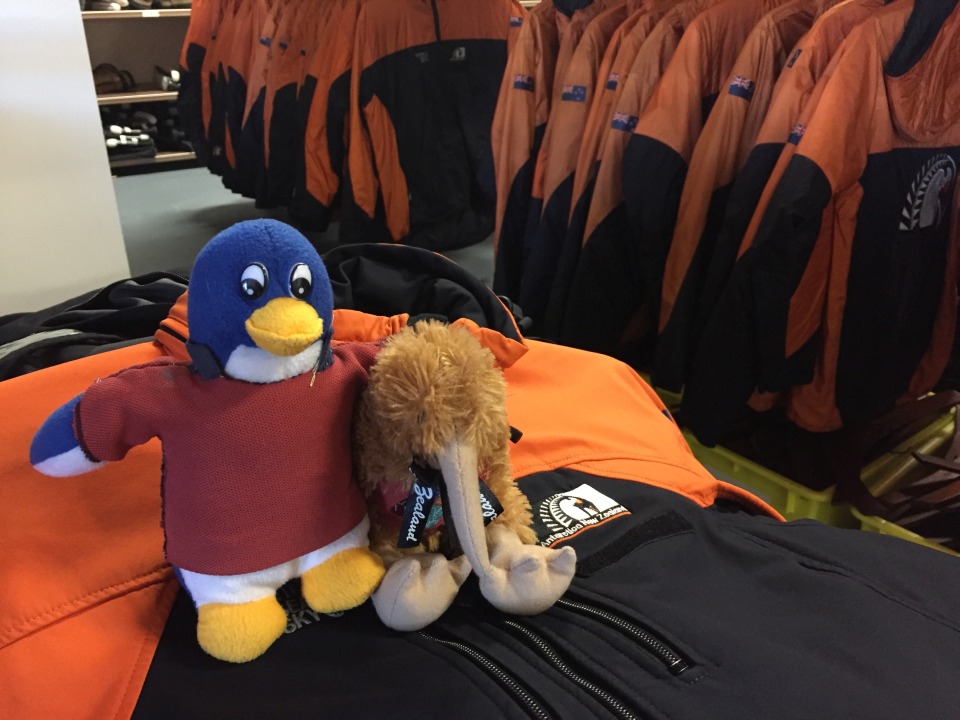 Kinguin gets his extreme cold weather clothing ready for his trip to Antarctica. Image: LEARNZ.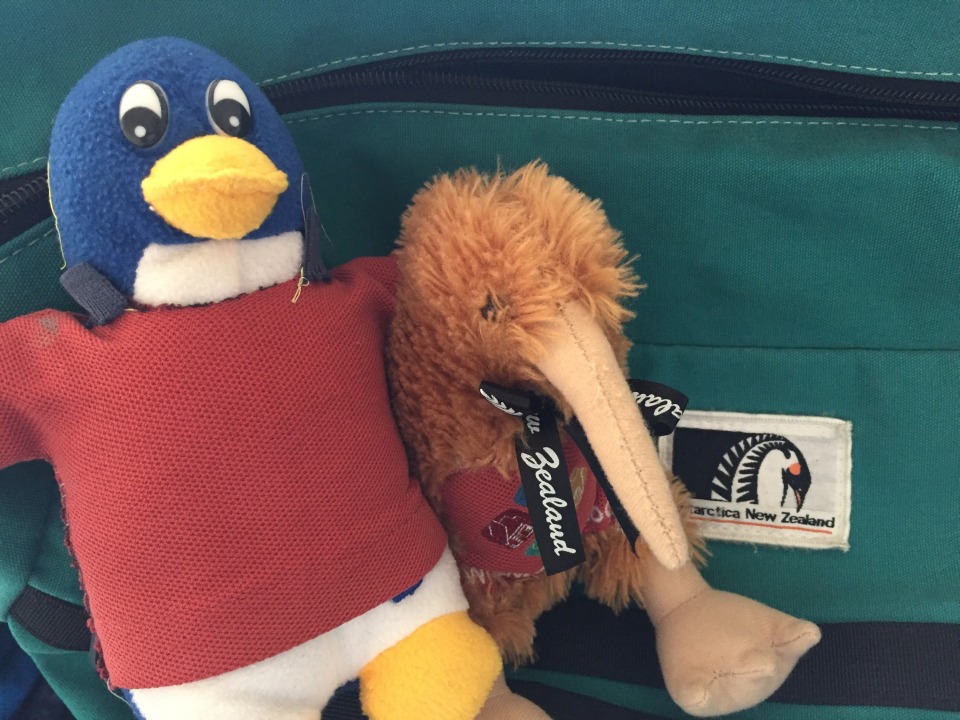 Kinguin re-packs after a weekend of waiting to head to Antarctica. Image: LEARNZ.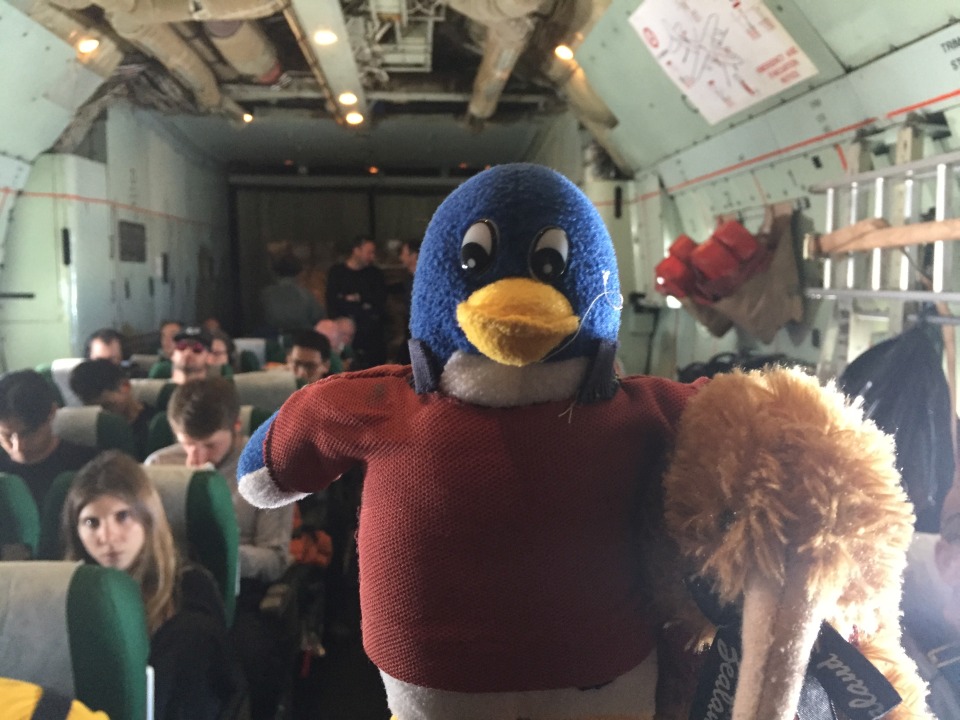 Kinguin is finally on his way to Antarctica. Image: LEARNZ.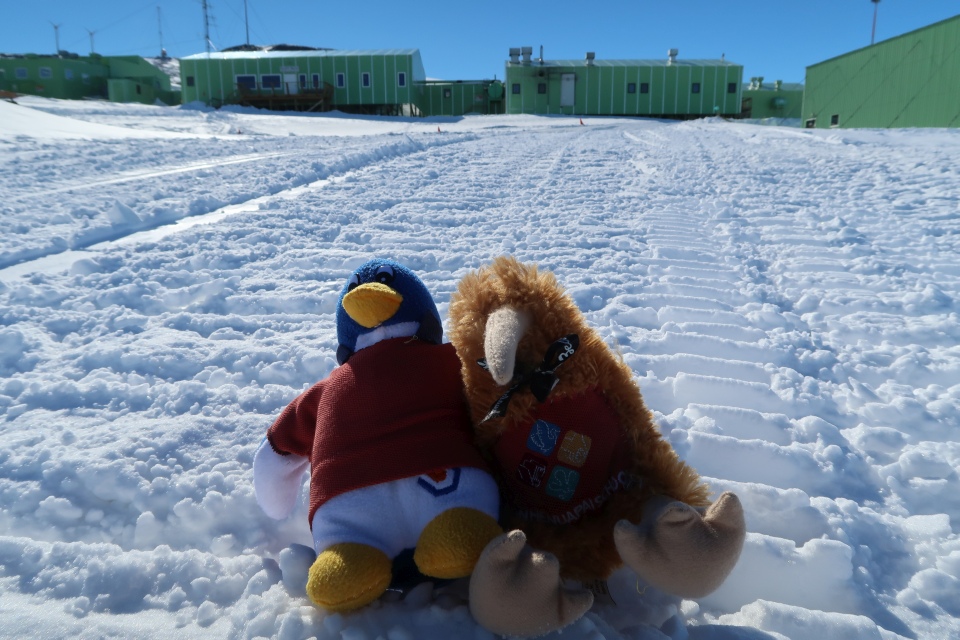 Kinguin has time to explore after passing Antarctic Field Training. Image: LEARNZ.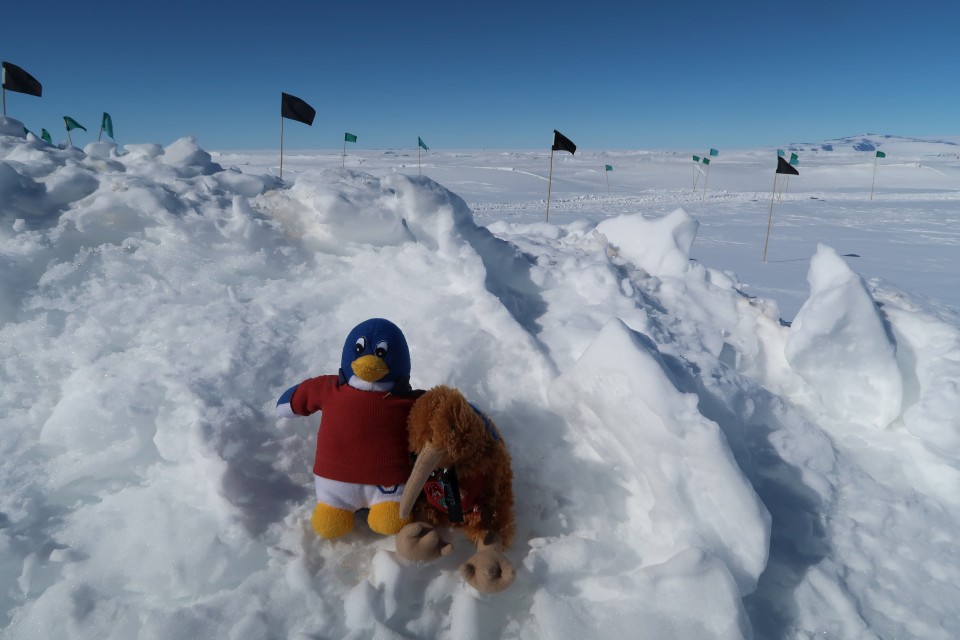 Kinguin enjoys some good weather at Scott Base. Image: LEARNZ.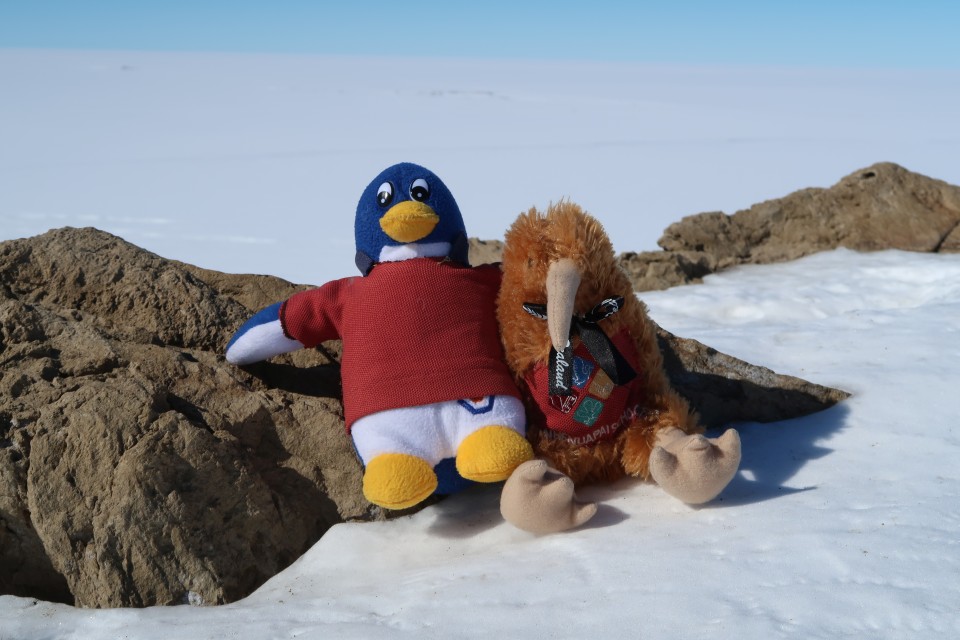 Kinguin enjoys the spectacular views from the top of Observation Hill. Image: LEARNZ.