Meet Amanda Christophers
Job:
Logistics Coordinator for Antarctica New Zealand.
Job description:
I kit out all personnel heading south to Antarctica. I make sure they have all their ECW (Extreme Cold Weather Clothing) and that they understand the clothing and layering.
Work background:
Before I started working for AntNZ I had a mixed background of Outdoor Education and guiding, working for DOC and a little bit of ski patrolling.
Favourite part of job:
Meeting all the cool people before they head to the ice.
Least favourite part of job:
Dirty laundry! 
What I am working on now:
I will be kitting out a science team that are heading out onto the Ross Ice Shelf for a month.
A quick story about a job well done:
This time of the year we usually have three flights a week heading south. These flights carry passengers and science cargo. We have just come through some massive delays, where we couldn't fly south for 8 days because of the weather on the ice. We still made it work, a few people got bumped and had to change their schedules to suit. "Hurry up and wait" is a very common saying in Antarctic logistics.
Qualifications:
Outdoor Education, plus various work related qualifications.
Interests outside work:
Skiing, Flux (my dog)! Going on big tramps and cheese!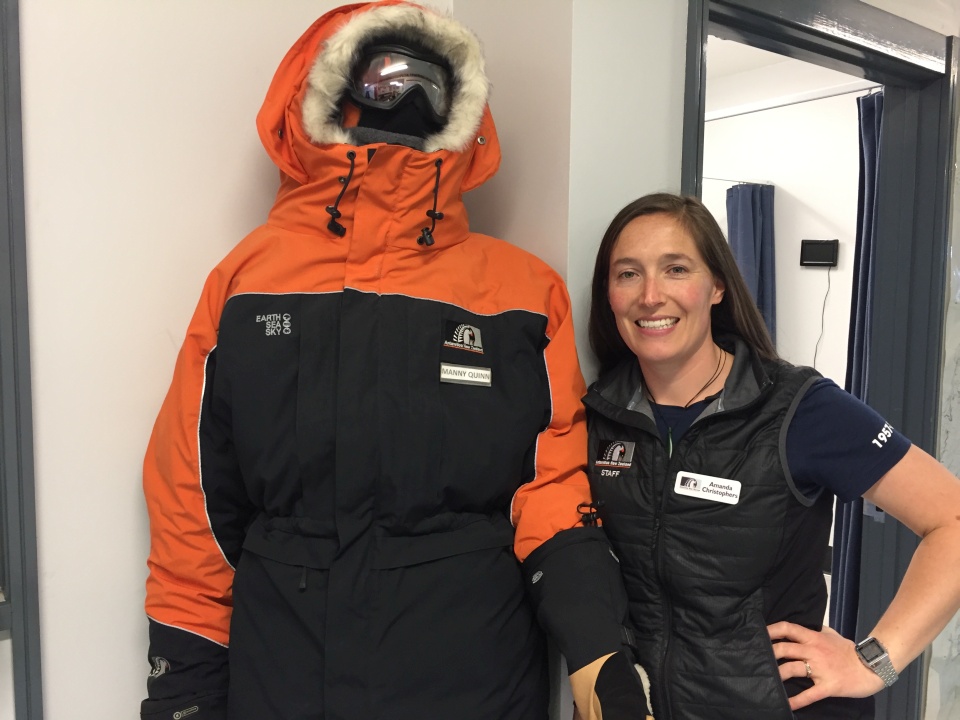 Amanda is the logistics coordinator for Antarctica New Zealand. Image: LEARNZ.