Meet Christian Ohneiser
Job:
Lecturer and researcher in Geology at the University of Otago.
Job description:
I teach university students about planet earth including geophysics (how to look inside the earth without drilling holes), oceanography, and general geology. My research specialty is in magnetic minerals and sediments. I use the magnetic minerals to figure out how old rocks are. I also use magnetic minerals and sediments for paleoclimate studies (Studies of prehistoric climate particularly around Antarctica). My Antarctic focus is on what happened to the Antarctic ice sheets and ocean in the past.
Work background:
I studied geology here at Otago University. After my studies I worked in Rome Italy as a researcher at the National Institute of Geophysics and Volcanology (Istituto Nazionale Geofisica e Vulcanologia - INGV). After working for INGV I worked for Shell in the Hague, Netherlands as an oil exploration geologist. In 2014 I returned to the University of Otago as a lecturer. 
Favourite part of job:
Teaching students about how amazing and mysterious the history of planet earth is. I love researching, making discoveries, and putting together the puzzle of what earth was like in the past. 
Least favourite part of job:
Paper work and administrative tasks which take me away from researching and teaching. 
What I am working on now:
I am the Project Scientist for the Ross Ice Shelf Programme. The Ross Ice Shelf Programme will drill a 300m deep hole through the ice shelf so we can sample the ocean water, sea-floor sediments, collect ice samples and study the microbes which live under the ice shelf. It's exciting … who knows what we will discover. 
Interests outside work:
I like skiing, sailing, hiking, and surfing…. But I don't do any of these things often enough!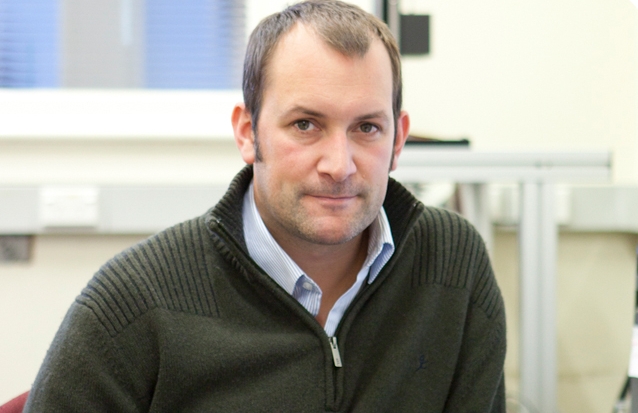 Christian Ohneiser is a lecturer and researcher in Geology at the University of Otago. Image: University of Otago.