Geohazards Diary 1
Date:
Monday, August 8, 2016
Field Trip Name:
Geohazards
Field Trip Place:
West Coast of the South Island
Where You Are:
Travelling from Dunedin to Arthur's Pass

Watch Shelley's diary cam video
Kia ora koutou,
New Zealand is a geologically active country. The recent Canterbury earthquakes have made many kiwis much more aware of geohazards and the mighty natural forces which shape our land. Earthquakes, volcanoes, uplifted mountains and even hot springs are common in this country because we sit above the boundary between two large tectonic plates. The movement of these plates has not only shaped our country but also created some awesome scenery which I'm sure you are looking forward to seeing during this field trip.
Over the next few days you will explore parts of the wild West Coast to find out more about some hazards such as earthquakes, landslides and tsunami. These geohazards are created by geological processes.
Flight NZ5052
You had to be up early to begin your journey across the mainland. A short drive south of Dunedin brought us to the airport where you boarded your ATR aircraft destined for Christchurch. This flight will shorten the drive and allow you to meet with experts from Canterbury University who will guide you on your geological tour. It was a smooth flight and once you had gained height you broke through the low cloud and enjoyed spectacular views. I was able to spot Warrington where I live and watch a large swell roll in as we headed north up the East Coast. The Southern Alps/Te Tiritiri o te Moana stood out with a fresh layer of snow and eventually Aoraki Mount Cook came into view.
Across the Canterbury Plains
You circled over Christchurch and landed to the south. There was a chilly wind blowing as you stepped off the plane onto the tarmac. Once you had gathered your bags you met up with Sam Hampton and Alistair Davies from the university and headed out of Christchurch. We had to dodge some serious roadworks and busy traffic before driving west across the Canterbury Plains. These plains are the largest in New Zealand and were created as soft rock was eroded off the mountains and carried by large rivers out towards the East Coast. Gravel deposits built up to create the plains and are up to 1 kilometre deep in places. This gravel has made it difficult to know if there are fault lines in the area and hid the Greendale Fault from scientists until it ruptured in the September 2010 Canterbury earthquake. Luckily scientists do know about the location of many other faults, including the unmissable 600 kilometre long Alpine Fault which can even be seen from space!
Over Porters Pass
Sam and Alistair were keen to stop at Sheffield so you could sample one of their famous pies and I have to say the pies were not disappointing. Once you had satisfied your appetite you continued the drive towards Porters Pass. Snow lay alongside the road and the temperature dropped as you approached the pass. Porters pass is 939m high and offers great views back across the plains towards Christchurch. The cold mountain air made everyone feel more energised and excited about heading across the Alps.
A land of mighty mountains
After leaving Porter's Pass we went down into a wide valley surrounded by snow plastered mountains. Castle Hill/Kura Tāwhiti provided the perfect place for you to stretch your legs with a walking track that passes unusual towers of limestone boulders. The Southern Alps /Te Tiritiri o te Moana are still being pushed up as the Australian plate pushes like a bulldozer at the weaker Pacific plate, causing about 5mm of uplift each year. Luckily, for climbers like me, erosion almost keeps up with this upward movement so the mountains really don't get any higher. 
By early evening you made it past the huge, winding Waimakariri River and into Arthur's Pass. This is the highest alpine village in New Zealand and started out as a campsite for those who worked on the road to the West Coast back in the 1860s. You will spend the night here so that you can explore the area and find out more about geohazards and the nearby Alpine Fault.
See you bright and early in the morning.
Shelley, the LEARNZ field trip teacher
Check out the road trip from west of Christchurch to Arthur's Pass: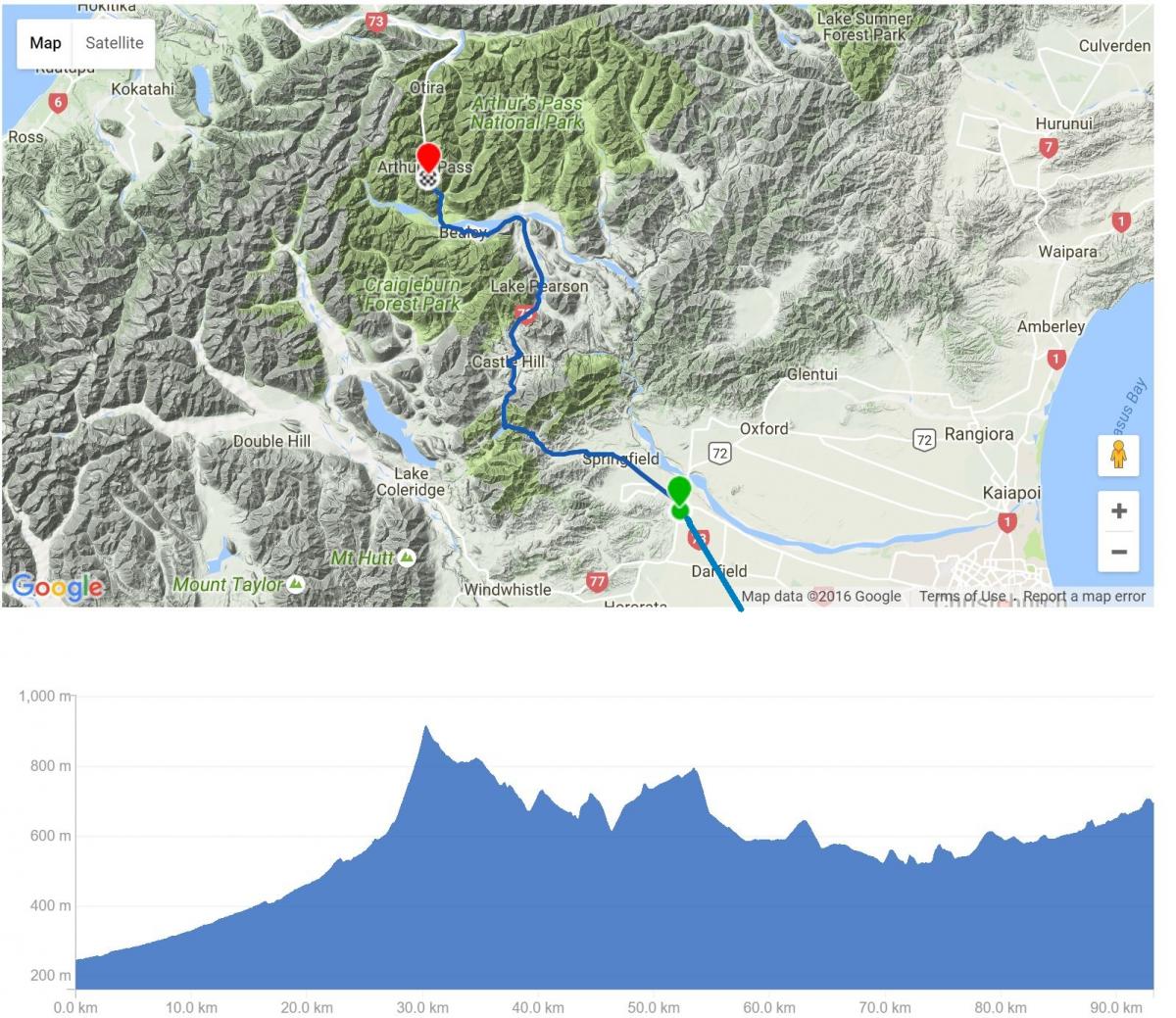 Your Geohazards field trip began with a flight from Dunedin to Christchurch. Image: LEARNZ.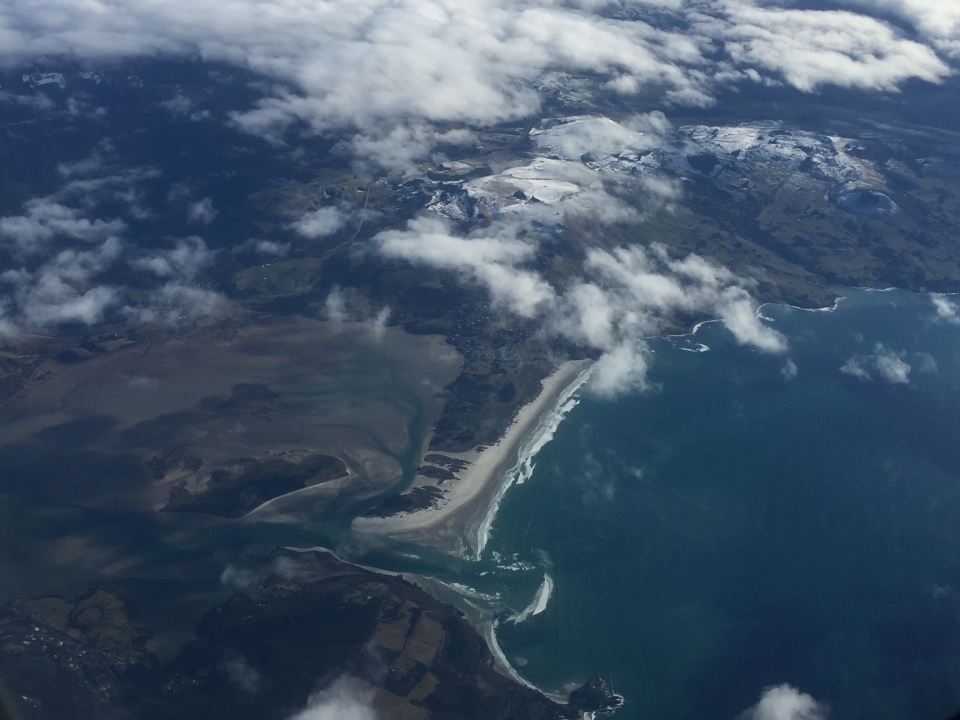 Shelley caught a glimpse of where she lives in Warrington, north of Dunedin. Image: LEARNZ.
As the plane gained height you were able to see above the low cloud and enjoy spectacular views of the Southern Alps Te Tiritiri o te Moana. How were these mountains formed? Image: LEARNZ.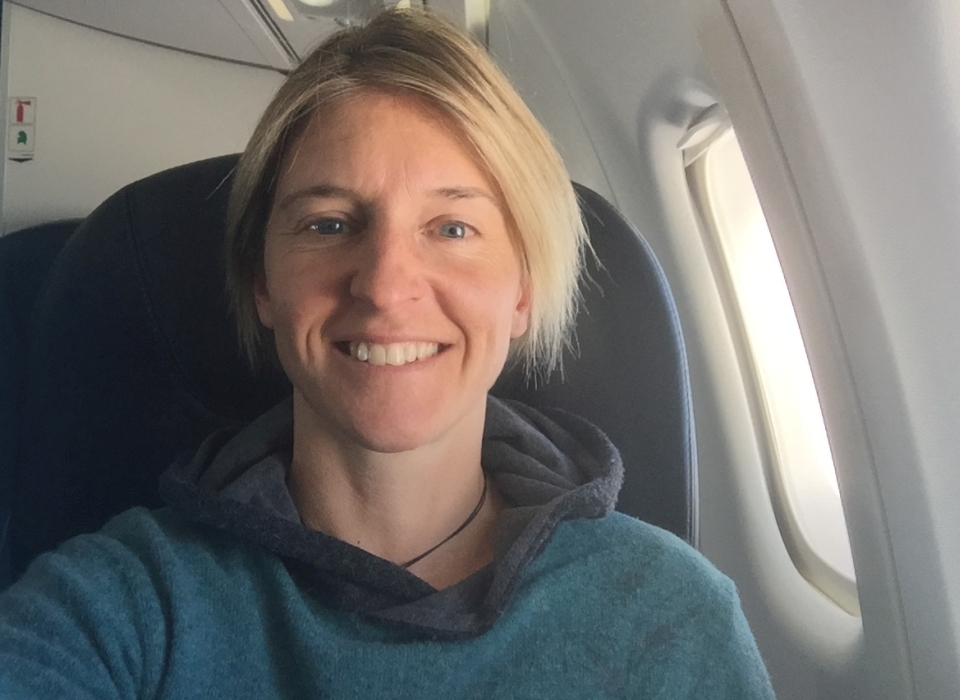 Shelley enjoys a smooth flight north. Image: LEARNZ.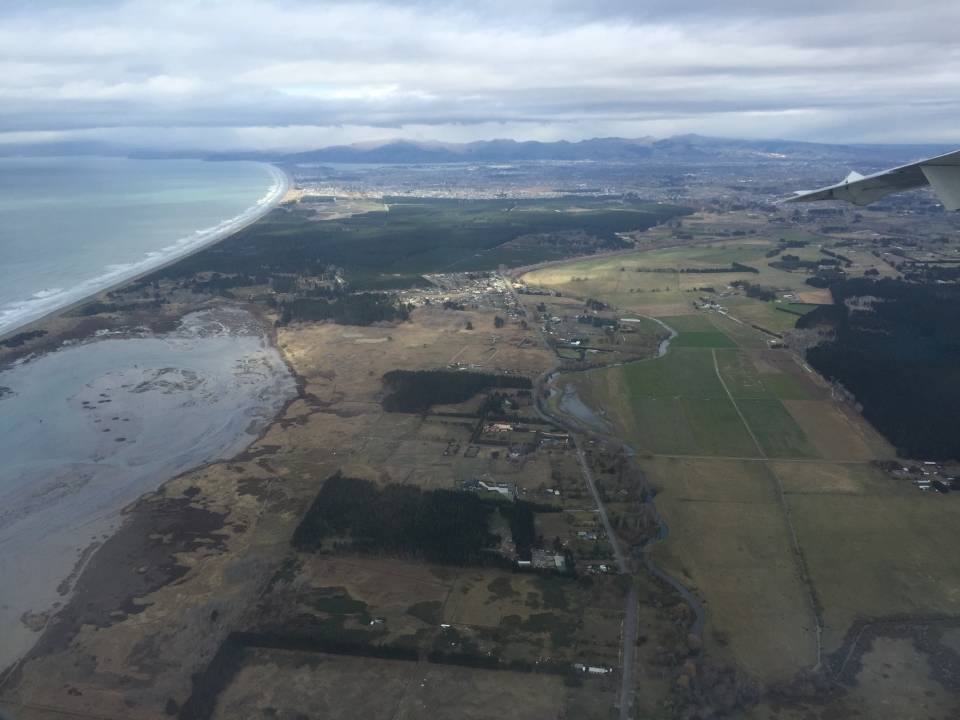 Your plane circled over Christchurch before landing to the south. Image: LEARNZ.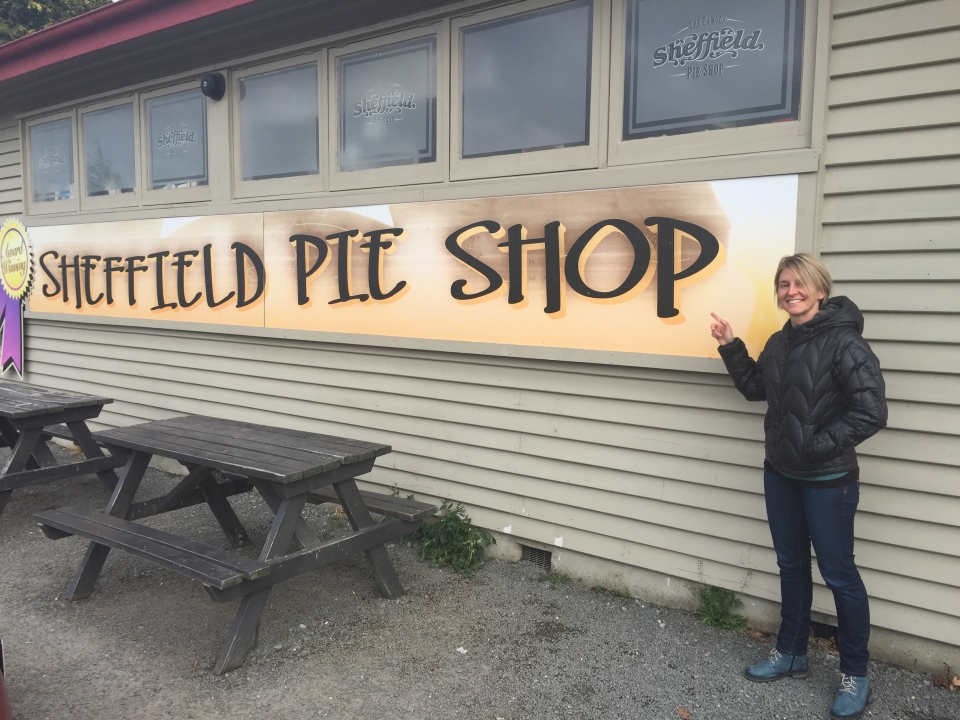 You were able to sample one of Sheffield's famous pies. Image: LEARNZ.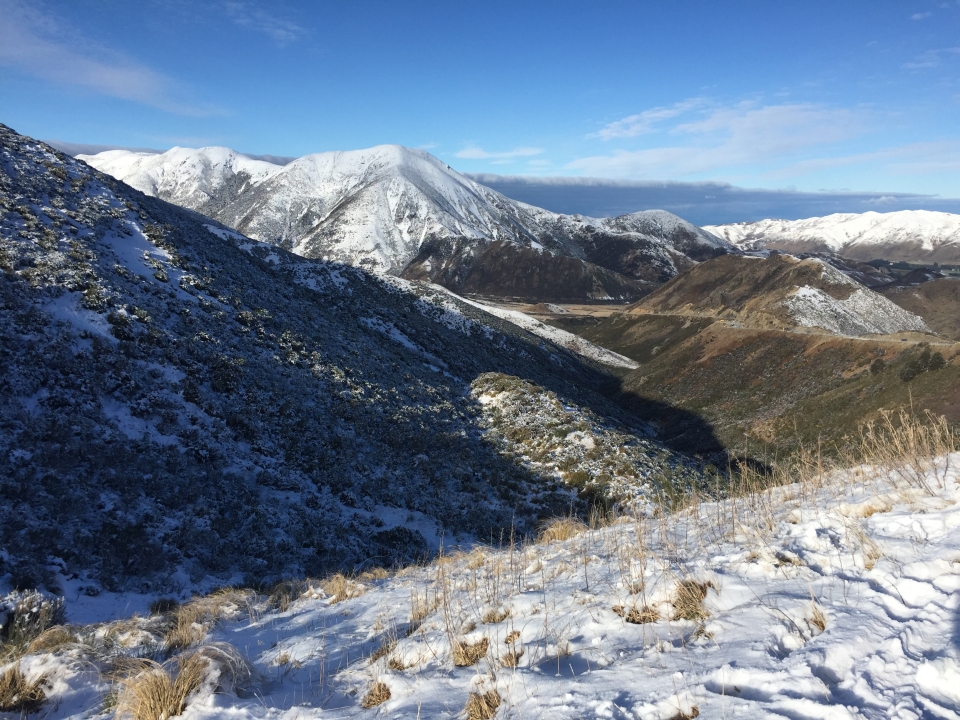 You braved a chilly southerly wind to admire the view at Porter's Pass. Image: LEARNZ.
Shelley and the ambassadors are ready for a snowball fight at Porter's Pass. Image: LEARNZ.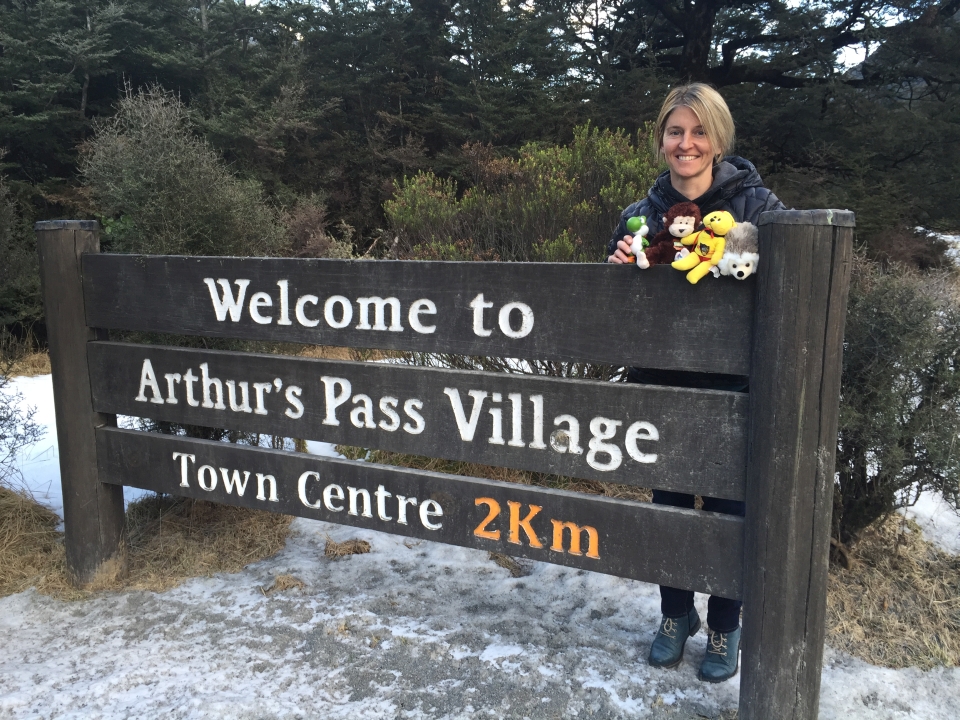 Shelley and the ambassadors arrive in Arthur's Pass ready to find out more about geohazards. Image: LEARNZ.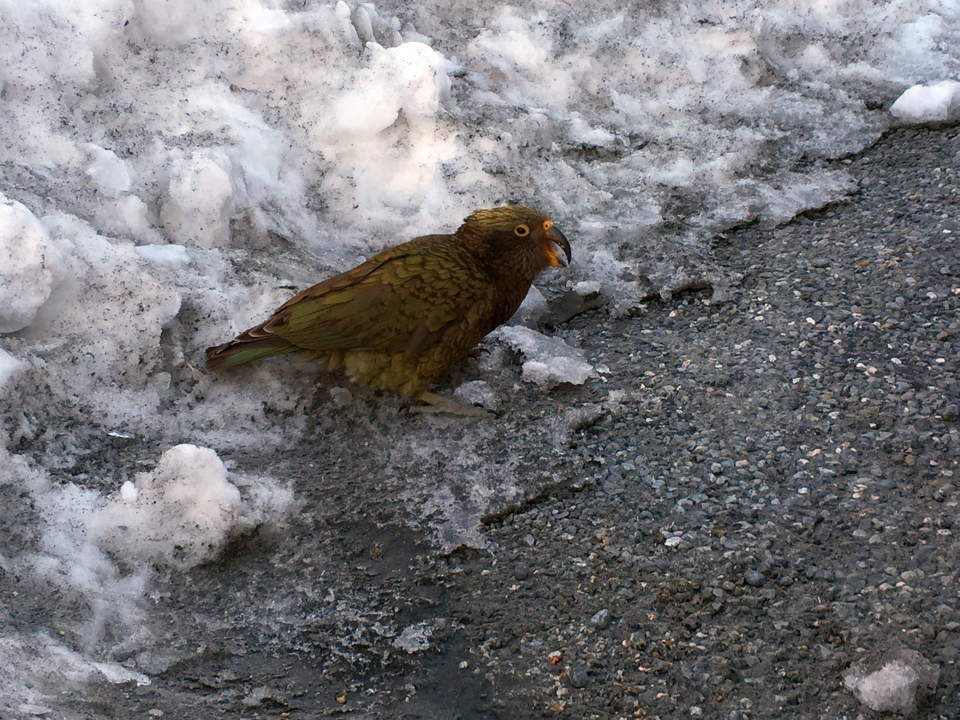 A curious young kea welcomes you to Arthur's Pass village. Image: LEARNZ.