Being respectful on other people's land
Many people who live in rural areas work to protect their local environment and access to it. Often they are protective of their special places and want to share their knowledge and ways of doing things with visitors from towns and cities. 
New Zealand is blessed with stunning rivers, mountains, lakes, forests and beaches, but not all have public access.
Before you walk, fish, hunt or ride, check where you can go and what you're allowed to do.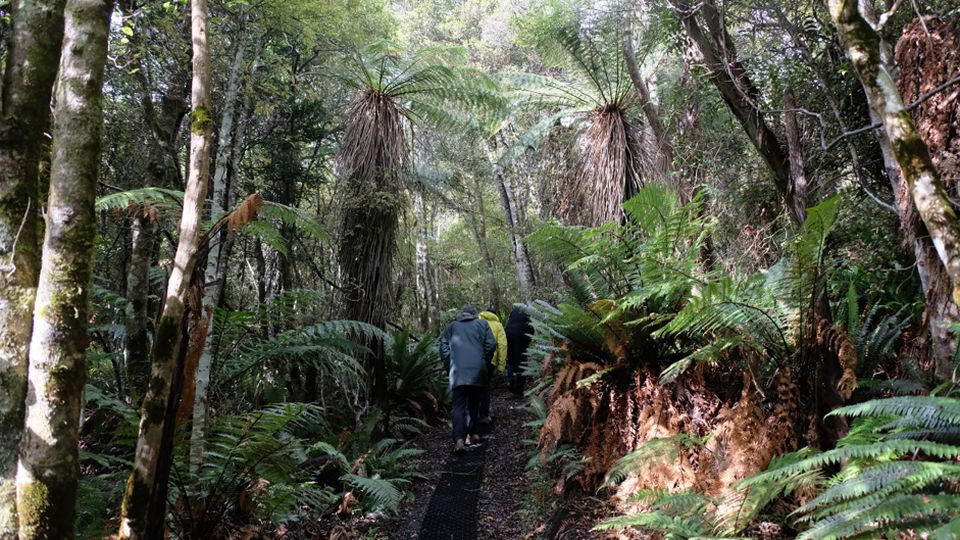 Omaui Track, Southland. Image: Walking Access.
Respecting other people's land
Always ask permission before accessing private land
Leave gates as you find them.
Don't damage fences. If there's no gate or stile, go through the wires or climb over at posts.
Don't disturb farm animals or walk through crops.
Report damage or stock in difficulty to landholders. Leave the environment as you found it.
Take extreme care with fires and be sure you have permission or a permit, if required.
Take litter home and bury toilet waste away from waterways.
Consider others
Keep dogs under control and don't leave their faeces behind.
Be courteous when driving motor vehicles and stick to formed roads.
Control your speed when cycling or horse riding and let others know you are passing.
Respect Māori land
If you want to access Māori land, Māori Land Online can help you find who to ask for permission. 
Respect sites that are culturally significant to Māori and learn local tikanga (customary values). These may differ from place to place.