Welcome to Explore Outdoors: Opening up Aotearoa for everyone. This field trip took place on 18-20 February 2020. Feel free anytime to use all the resources such as videos, diary posts & photos, and web conferences that were created during the field trip.
Introduction 
Any time of the year but especially in summer is a great time to get out and explore some of Aotearoa's unique places. This is your chance to find out how and why! Join us on a journey across one of New Zealand's most unique mountain areas. You will see how to plan your adventure, learn about the different forms of land ownership, and how to safely and legally cross different land types.
Throughout Aotearoa there are hundreds of tracks and trails to explore. Some of these are world famous tracks such as the Great Walks in National Parks while others are in reserves or on privately owned land such as farms. On this field trip you will discover how to find your nearest tracks and trails, build your fitness and skills while enhancing your wellbeing. You will meet farmers, landowners and conservationists and see how covenants can be created to protect areas with planting projects and pest control, for you and future generations to enjoy.
Meet Teanau the LEARNZ field trip teacher.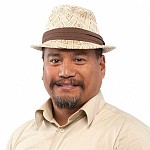 Watch the introductory video on Instagram.
Location
During this trip, you will be based in the high country near Wanaka among the Southern Lakes. In recent decades more of spectacular high country like this has been opened up to public access. Now we can all walk on tracks and trails that enable us to experience the high alpine environments, and enjoy the flora and fauna of their wetlands, forest and shrublands.
Field Trip Plan - Term 1 2020
What's New
| | |
| --- | --- |
| Sunday 16 February | Newsletter 3 sent to teachers who have enrolled classes - the link is also in your MyLEARNZ. |
| Thursday 13 Februray | Quizzes for students published. |
| Tuesday 11 February | Newsletter 1 was sent to all enrolled classes. Teachers can now book a web conference to speak to experts live during the field trip. |
| Monday 10 February | The Explore Outdoors background readings are now online. |
| Monday 10 February | The 2020 Explore Outdoors field trip website is now online. |