Captain Robert Falcon Scott
Captain Robert Falcon Scott was the famous explorer from Britain who was beaten to the South Pole by Roald Amundsen from Norway. Scott and his other four team members died from the cold and lack of food on their way back from the South Pole.
Lots of people know about Scott's attempt to be the first to reach the South Pole but not many people know about the science that was done during his trips to Antarctica.
Scott led two trips to Antarctica
The Discovery Expedition 1901-1904.
The Terra Nova Expedition 1910-1913.
The Discovery Expedition
The Discovery expedition had two goals.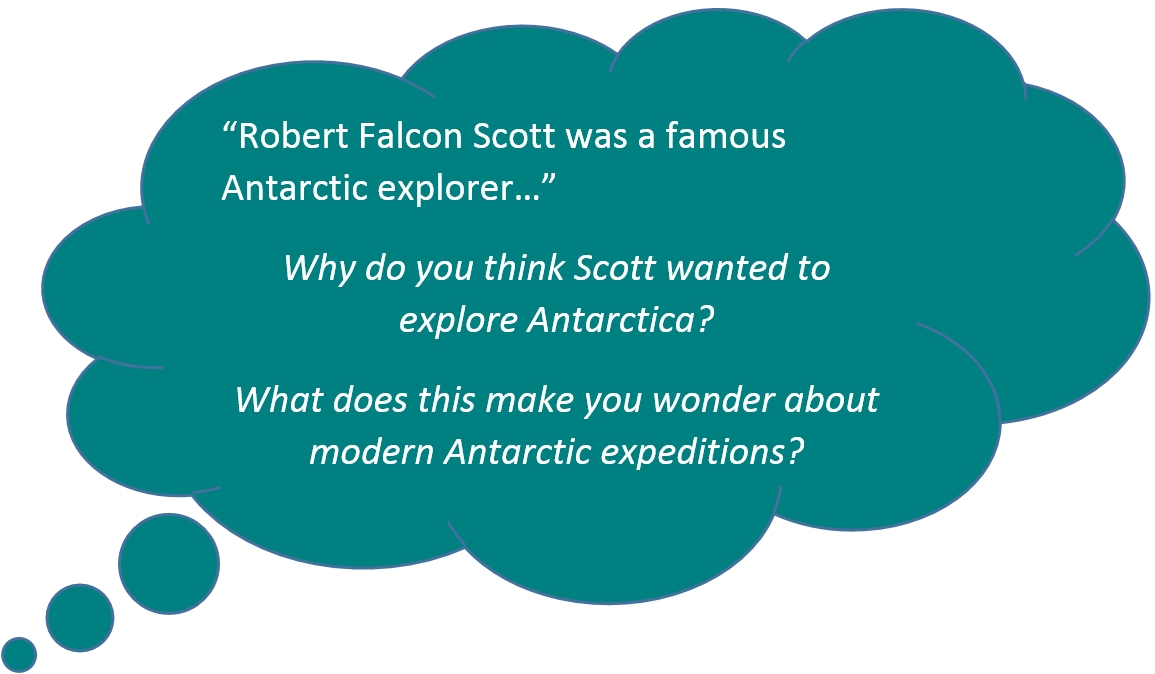 To be the first to reach the South Pole.
To study Antarctica.
An attempt was made to reach the South Pole. Scott, Ernest Shackleton and Edward Wilson reached a point about 850 km from the pole. On the difficult return journey Shackleton became ill and returned to England on a ship.  
A year later another journey to the pole was made and led to the Polar Plateau being discovered.
During the expedition scientists collected samples of plants and animals, recorded the weather, studied the sea, sea ice and glaciers and made maps.
The Terra Nova Expedition
The Terra Nova Expedition had a team of 12 scientists and a huge amount of science was done. 
Scientists studied the following:
Antarctic plants and animals on land and in the sea
An emperor penguin colony in winter
Landforms, rocks, and glaciers
Sea ice, sea currents and temperature
Weather
Magnetic readings
the atmosphere.
At this time people didn't know very much about Antarctica, and this science helped to answer many questions. Maps were made and a base hut was built at Cape Evans.
Scott's expedition ended terribly with the death of five people. Scott and his team will always be remembered not only for their bravery but also for the science they did.