Diary 6
Date:
Tuesday, November 15, 2016
Field Trip Name:
Antarctica
Field Trip Place:
Ross Island
Weather:
Overcast, -7 degrees Celsius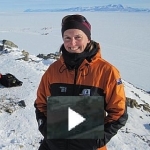 Watch Shelley's diary cam video

Kia ora koutou,
The final day of your trip to Antarctica has arrived and you were determined to make the most of it. Before heading out to Natalie's K131 field camp you spoke to Alfriston School and Te Awamutu School during the audioconference. Natalie Robinson called in from her camp via the radio to answer students' questions and talked about the sea ice she is studying. You can listen to a recording of this audioconference.
A great way to start the day
You had planned to skidoo out to Natalie's camp but the skidoos were all booked out and a Hagglund would take around four hours to travel the 60 kilometres. Luckily Antarctica New Zealand had organised a helicopter for you instead. We couldn't have asked for a better way to spend our last day in Antarctica! The cloud had come in and it was hard to see the difference between land and sky in places. It only took ten minutes to fly across the sea ice to the camp but the ambassadors were so excited. You could see icebergs trapped in the sea ice and in the distance a line of tiny buildings. As you landed you could see that the camp was made up of modified containers rather than tents. It looked more like glamping than camping. The containers were dragged across the sea ice on skids by a bulldozer and make for very comfortable living.
Out at the K131 field camp
Natalie and Blake greeted you as you left the helicopter and introduced you to Brett and Gabby. You may have been surprised at how flash the camp was, especially as you entered one of the containers that had been set up as a living area. There was an oven and the smell of fresh bread made you hungry. Gabby made fresh coffee and you were able to find out more about the K131 science project. Natalie is an oceanographer and is working on understanding the processes that affect sea ice formation. Natalie is interested in how platelet ice grows, the temperature of the sea water, how much salt it contains, ocean currents and how the water moves or mixes underneath the ice. Brett helps Natalie to plan and carry out her science work while Blake oversees the camp and keeps everyone safe. Gabby is an artist and she has joined the team to help record their work and better understand the platelet ice that only forms in Antarctica.
Beneath the sea ice
Natalie took you for a tour of the camp and showed you the two containers which have holes in the floor. A hole has been drilled through the two metre thick sea ice below so that the scientists can measure and sample the sea water below. The container must be heated to stop the hole from freezing over so it was a nice cosy place to talk to Natalie. These holes have been melted and cut with machines and it was amazing to see how blue and clear the sea water was. Natalie showed you some instruments used to measure turbulence or mixing, temperature and salinity and showed you how they work. You can see this in the videos.
Modern day science
Looking at the instruments that Natalie used and the heated containers that made up the field camp it was hard to see any similarities between modern Antarctic science and the science done during Scott's and Shackleton's expeditions. Natalie's team can travel by heated Hagglund out to different sites on the sea ice, use computers to record and analyse data and use instruments that record very accurate information. Scott and Shackleton had to haul sleds to their sites, live in small huts with their science equipment in their living room and had no way of keeping science experiments warm while out in the field. 
100 years of Antarctic science
Natalie did explain that some things haven't changed since the first expeditions to Antarctica. Scientists still have many unanswered questions and are still trying to improve their understanding of Antarctica. Some of the methods used over one hundred years ago are still being used today. Natalie showed you a Niskin bottle which collects samples of sea water and was used on Scott's expeditions. These bottles have a lid at each end, these are left open as the bottle is lowered into the water. A weight can then be sent down the line when the bottle is at a certain depth and this triggers the lids to close and trap a sample of sea water. You can see a Niskin bottle being used in the video. Scott and Shackleton also had artists on their expedition so it was great to see the work that Gabby was doing to record K131's project. Gabby had some amazing photos and paintings which you can see in the video.
Why study Antarctica?
The land of Antarctica and the water around it is the coldest in the world and this affects the weather and climate throughout the world. The more information on Antarctica that scientists can collect the better they can understand this unique place and the global impacts of climate change. One day you may be able to help with this work and continue what Scott and Shackleton started over 100 years ago. You left Natalie's camp with a better understanding of how scientists work and why Antarctica is so important to us all.
Antarctica is a very special place and I feel incredibly lucky to have been able to spend a week in this frozen land. I hope you have enjoyed the field trip as much as I have and can join us on another one soon.
See you on another field trip soon,
Shelley the LEARNZ field trip teacher.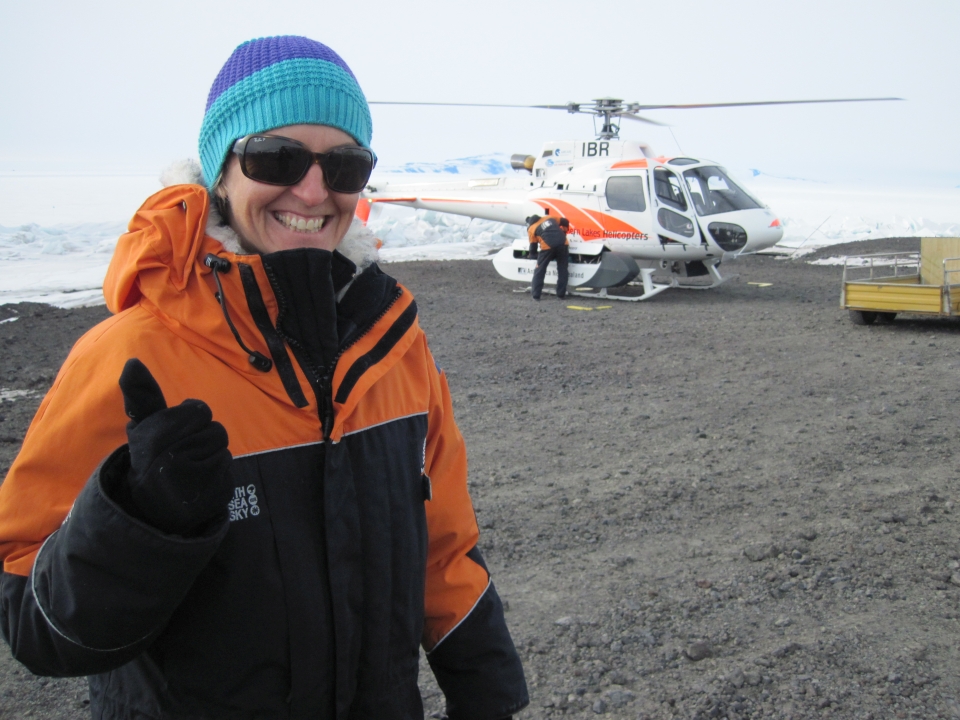 There is no better way to start the day than with a helicopter ride in Antarctica. Image: LEARNZ.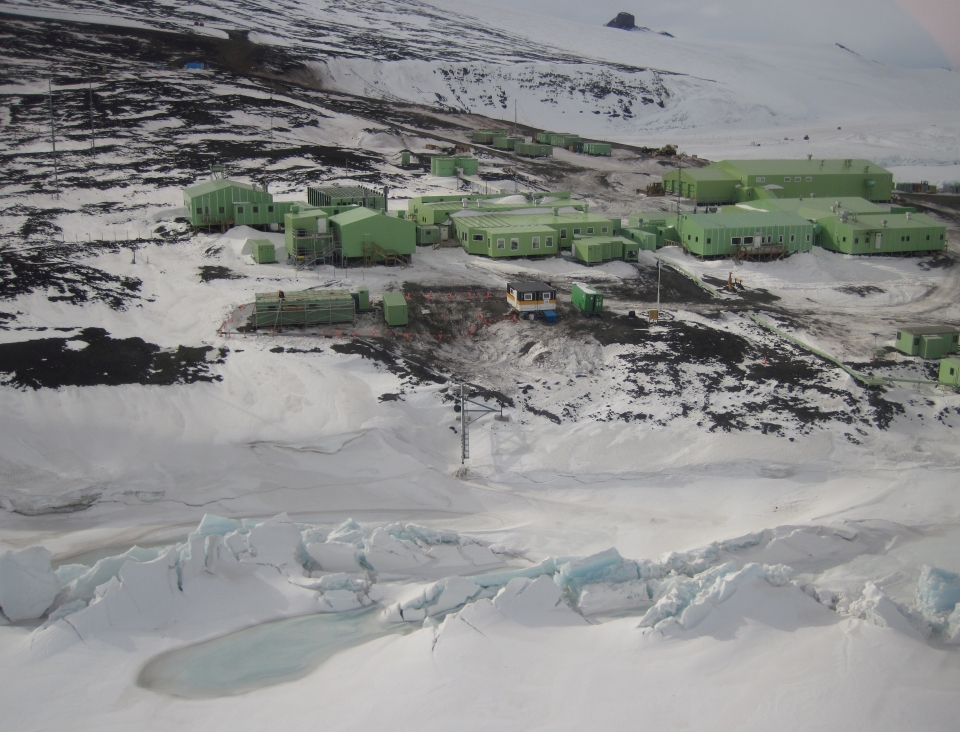 Looking back at Scott Base from the helicopter. Image: LEARNZ.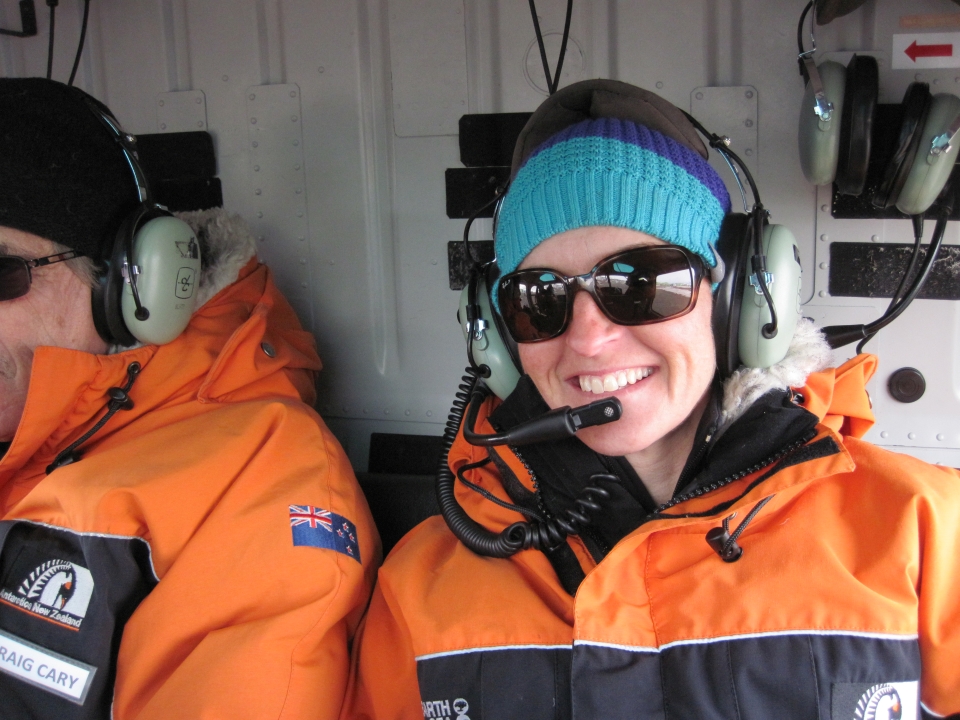 Shelley enjoys a helicopter ride out to the K131 field camp 60 kilometres away from Scott Base. Image: LEARNZ.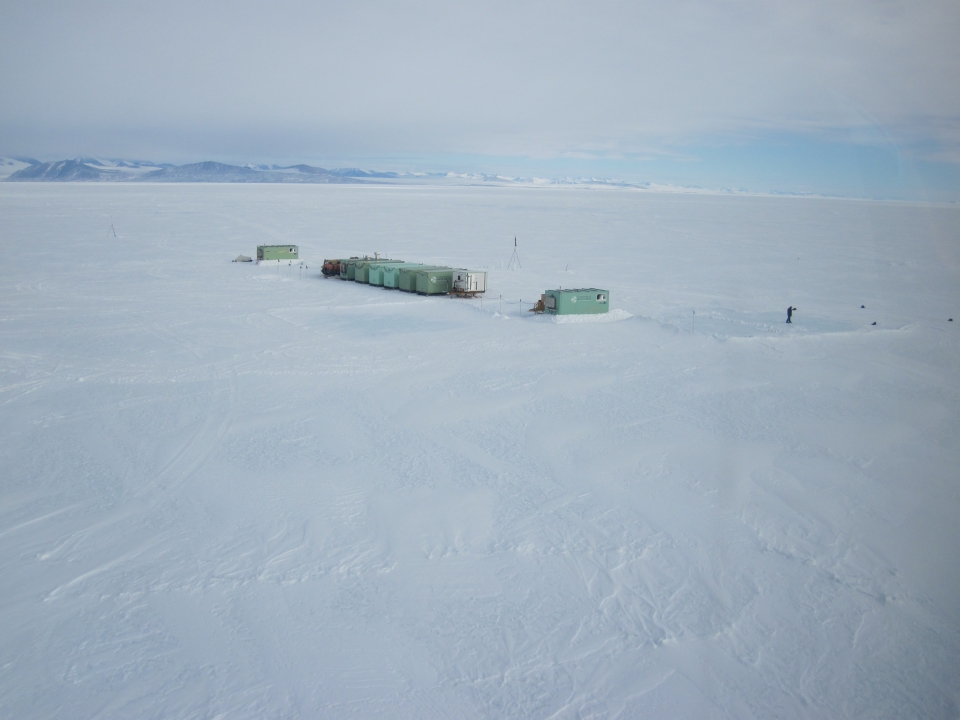 Coming into land at K131's field camp on the sea ice. Image: LEARNZ.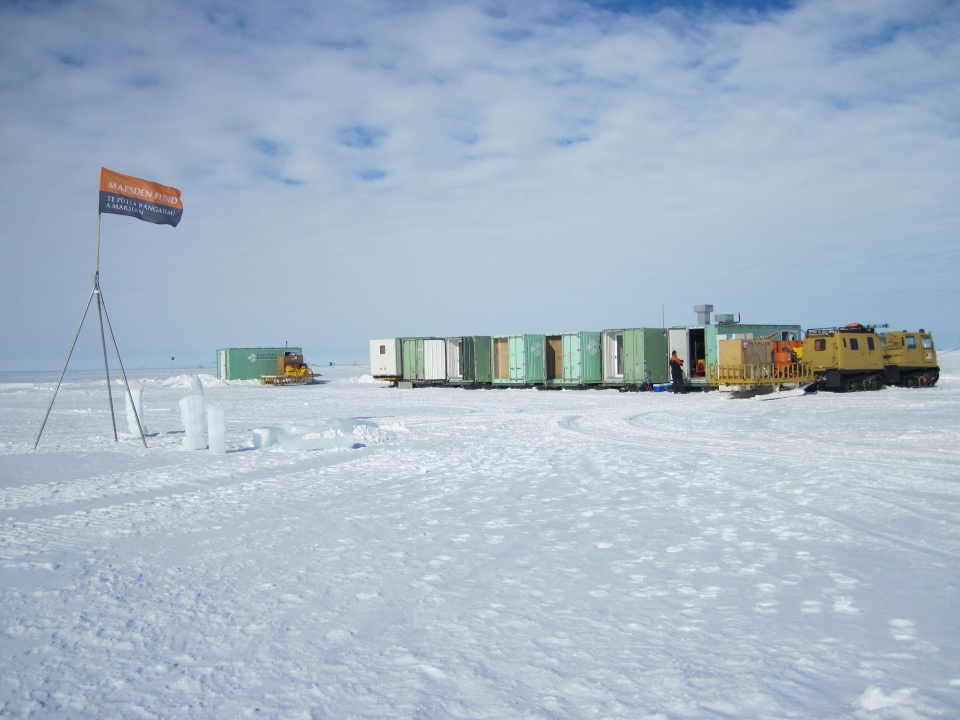 A modern sea ice field camp is more like glamping than camping. How was this camp Image: LEARNZ
Natalie shows Shelley around her field camp. How does this camp compare to Scott and Shackleton's huts? Image: LEARNZ.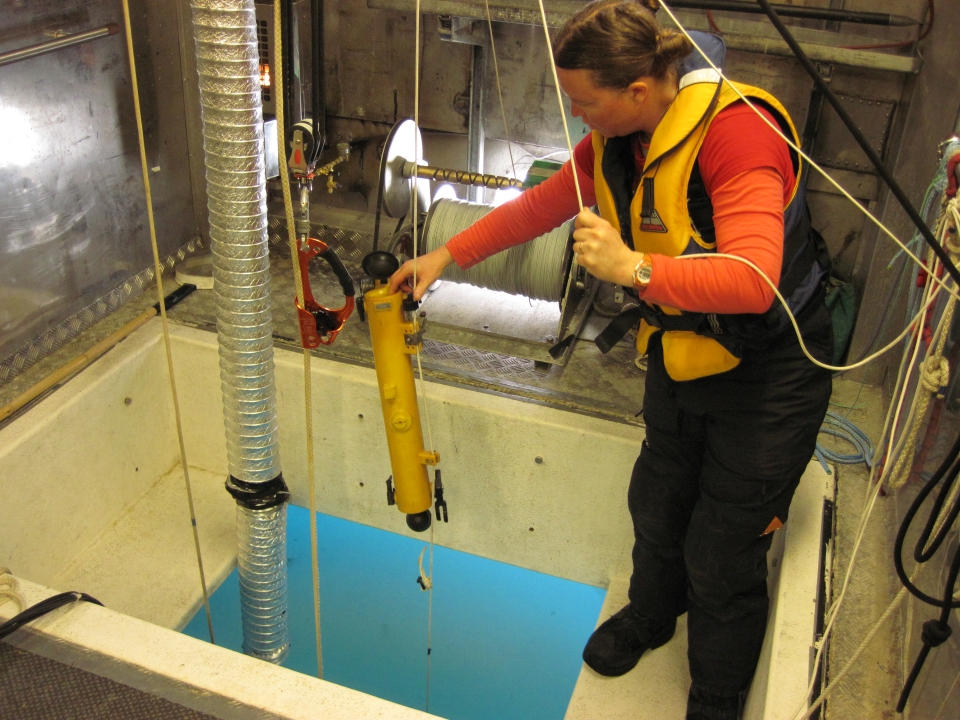 Natalie shows how a Niskin bottle can be used to collect a sample of sea water. When were these bottles invented? Image: LEARNZ.
Brett deploys an instrument which measures turbulence in the water. What do you think the frill at the top of this instrument is for? Image: LEARNZ.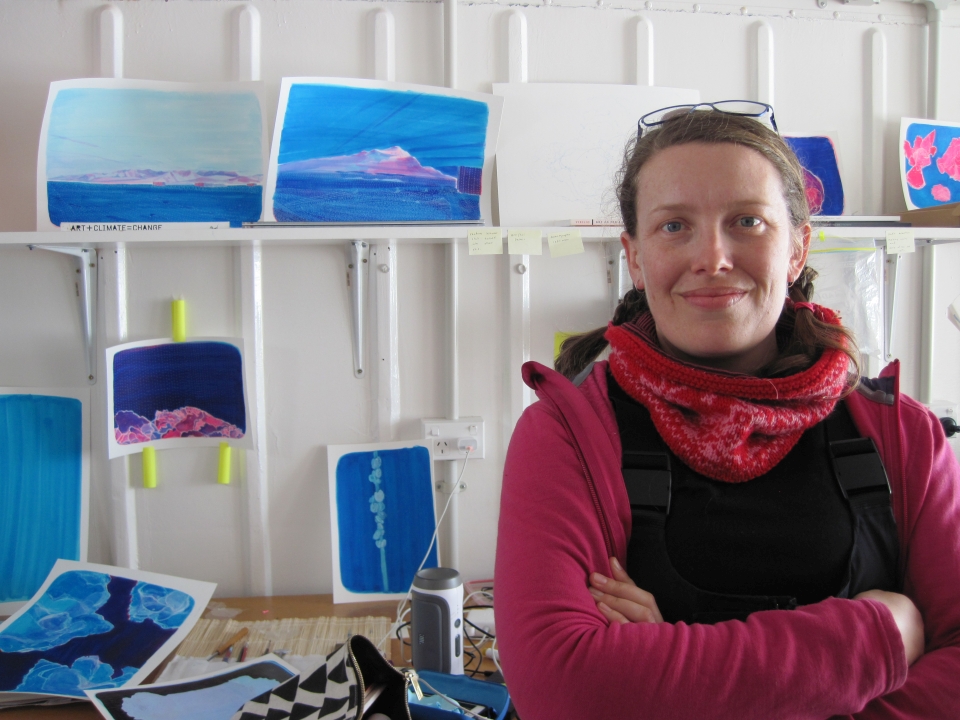 Gabby is an artist who is recording the K131 project through painting and photography.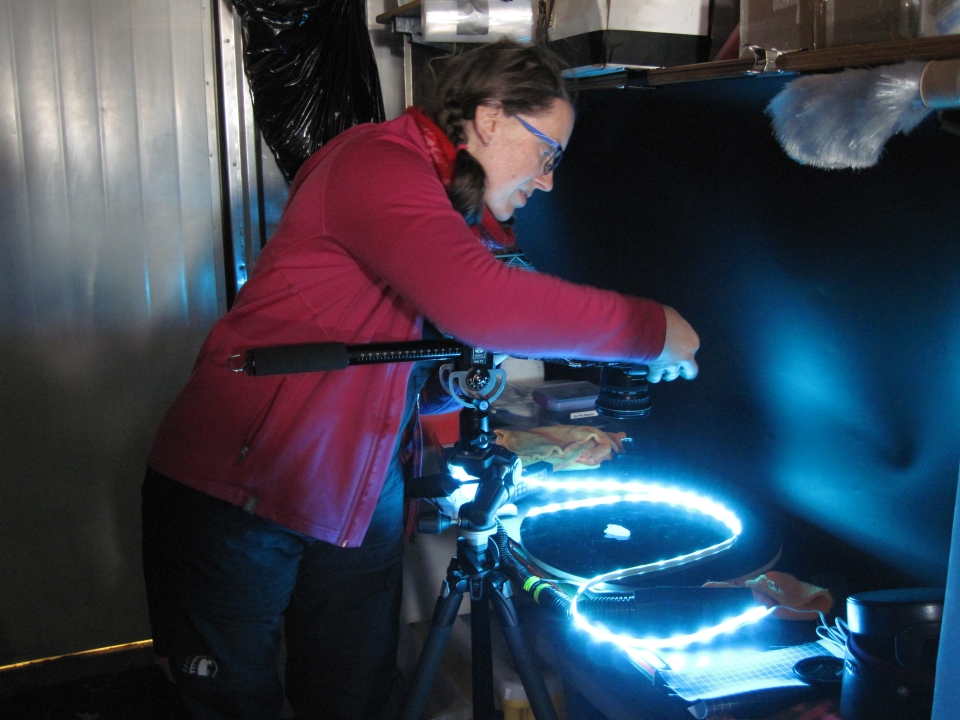 Gabby takes a photo of platelet ice out at the K131 field camp. Why do you think Gabby is using coloured lights? Image: LEARNZ.
Shelley and the ambassadors back at Scott Base reflect on an amazing week in Antarctica. What did you learn during the field trip? Image: LEARNZ