Ambassador Māia
Kia ora, I'm Māia the kea.
My name means bold in Māori. Like most kea I love to give things a go and am often curious and a little mischievous.
I am the ambassador that travels all over the place with Shelley the LEARNZ field trip teacher. I love getting out and about on adventures. Even though I'm more at home in the South Island mountains, I am looking forward to heading to Antarctica.
Sign up your ambassador now so I have some company on the field trip.
Mā te wā,
Māia.
Tuesday 13th November
Kia ora,
There have been heaps of delayed flights this season, but we were lucky enough to fly on schedule. Being a mountain parrot, I'm not worried about the cold, but I am a bit nervous about getting lost in the massive white wilderness of Antarctica. The flight took over five hours. We caught glimpses of sea ice and then saw the mountains of Victoria Land.
It was so incredible to finally see Antarctica and even more incredible to step off the plane on to ice. A cold wind and the odd snow flake reminded us not to linger as we made our way from the plane to a bus destined for Scott Base. I was surprised that the plane managed to land in such cloudy weather. We are now at Scott Base and I'm trying to get used to the constant daylight.
Catch up soon,
Māia.
Wednesday 14th November
Kia ora,
We had to complete our Antarctic Field Training today. Before you can leave Scott Base you have to successfully complete this training, so I was keen to do my very best. We learned about the weather, first aid and survival strategies. We also learned to work as a team. I then learnt how to drive a Pisten Bully which was so much fun. I was a bit surprised that such a big vehicle can't go any faster! It will certainly take us a while to get out to Cape Evans tomorrow.
See you then,
Māia.
Thursday 15th November
Kia ora koutou,
We had a huge action-packed day today. Shelley drove us across the sea ice to Cape Evans. It was a bumpy journey and I began to question why the mechanic had given Shelley her license. I guess it was better than walking though. At Cape Evans we met scientists who are studying the algae that grows on the underside of sea ice. These algae are an important food source. I wonder if I'll get to try some for myself. It was interesting to see all the gear that the scientists had, and I was surprised at how big their camp is. Tomorrow we will camp out with them.
See you then,
Māia.
Friday 16th November
Kia ora,
It was a stunning day out at Cape Evans today. We got to see Mount Erebus erupting – apparently it's always erupting but it was cool to see. Mount Erebus is about the same height as Aoraki Mount Cook. I love mountains and it made me feel right at home. We helped shovel snow and move some tents, so the scientists could set up their experiments. We even got to see what lives below the sea ice. A huge hole in the sea ice has been drilled so cameras can be sent under the ice. I can't wait to see the photos and videos. Well it's now time to wriggle into a double sleeping bag and try and catch some z's.
See you tomorrow,
Māia.
Monday 19th November
Kia ora,
I lived up to my name, Māia the brave, and survived a freezing Antarctic night out in a tent. It actually wasn't too bad because we had two sleeping bags to snuggle into. Over the weekend we did lots of hikes on Ross Island and climbed both Observation Hill and Crater Hill near Scott Base. On Monday we headed back out to Cape Evans and met some friendly local birds. These birds were like nothing I have ever seen before. They were huge and known as emperor penguins. I couldn't understand what they said but they seemed friendly enough.
Tomorrow we will head back out to the field camp for our last visit.
See you then,
Māia.
Tuesday 20th November
Kia ora koutou,
Time flies when you're having fun and I can't believe that this our last day of the field trip. I have learned so much about Antarctica and how all living things are interconnected. It has been amazing to discover how important sea ice algae is to everything from krill to fish, to penguins, and seals. I have also learnt more about the challenges of working here in Antarctica. Scientists need to be able to problem solve and be creative to get the job done. It has been an amazing journey but I'm looking forward to getting home... and not having cold claws!
See you on another field trip soon,
Māia.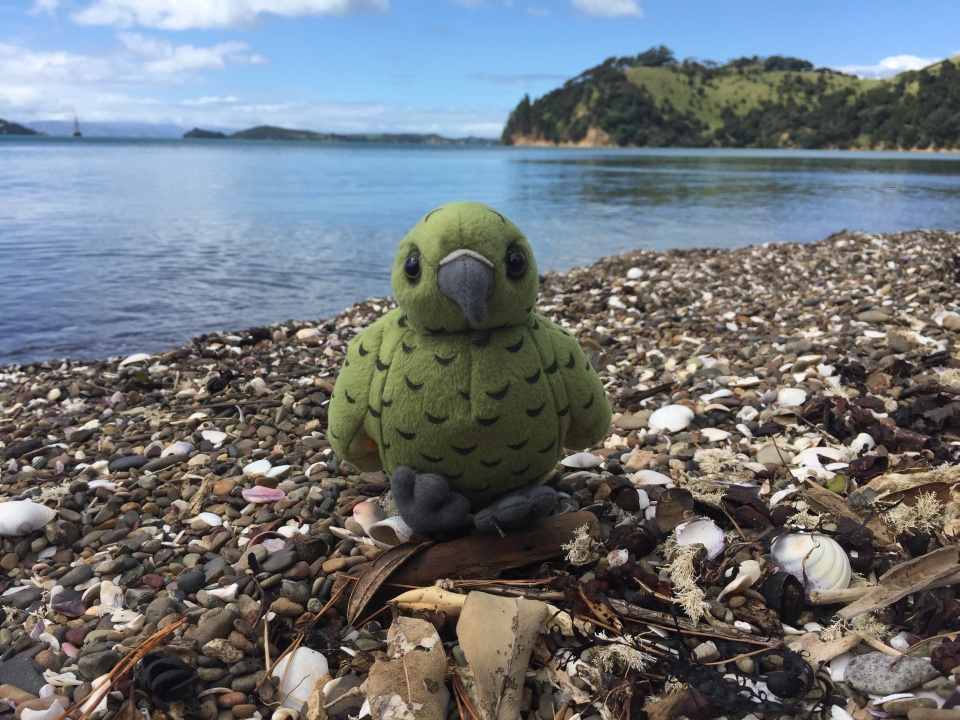 Māia the LEARNZ ambassador is looking forward to the Antarctica field trip.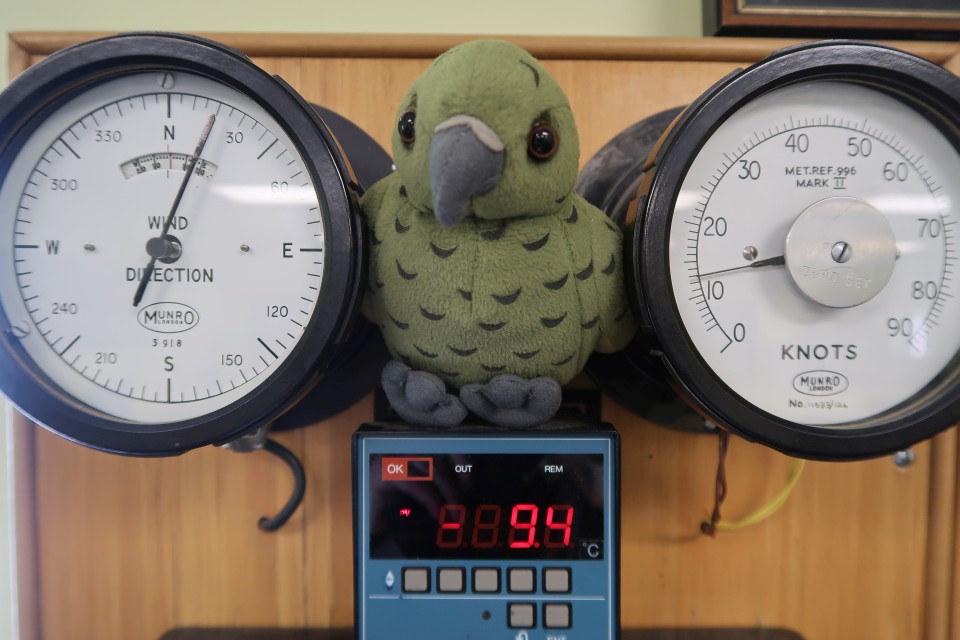 Māia checks out what the weather is doing. She can't leave base until she has completed her Antarctic field training. Image: LEARNZ.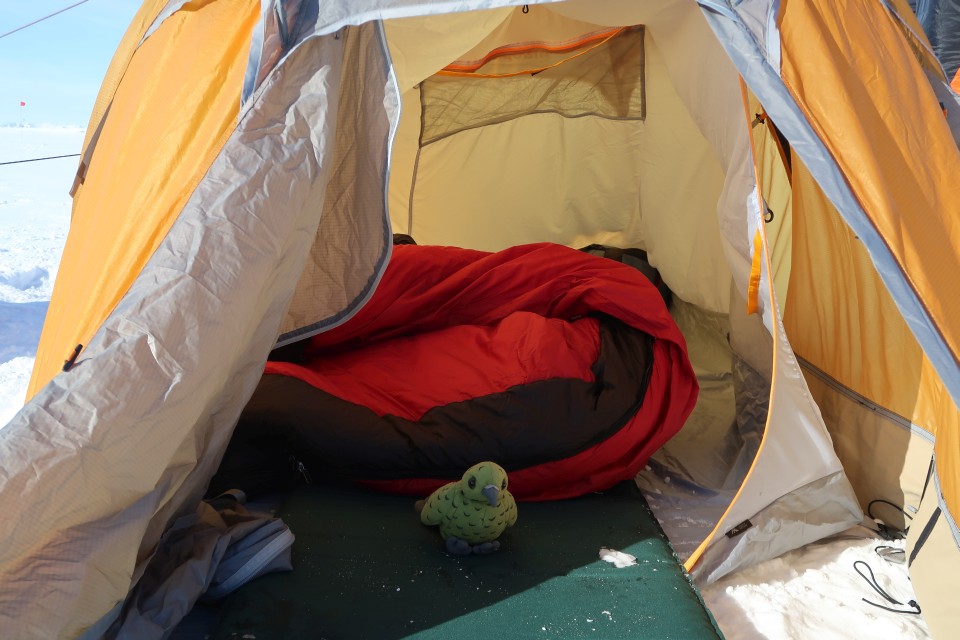 Māia learns how to pitch a tent as part of her Antarctic Field Training. Image: LEARNZ.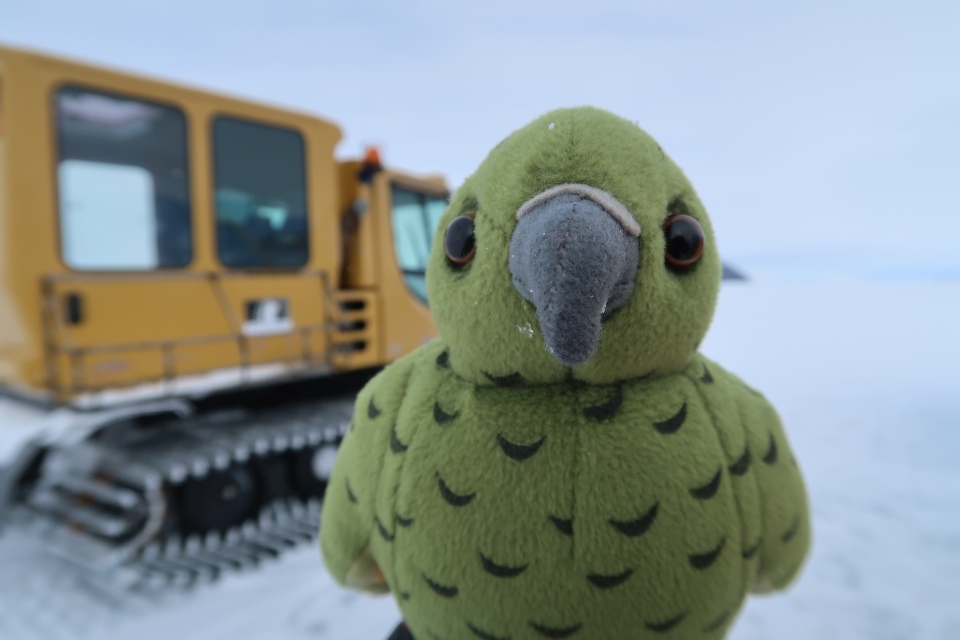 Māia is happy to escape the Pisten Bully to explore Cape Evans. Image: LEARNZ.
Māia perches on a rock in front of Mount Erebus at Cape Evans. Image: LEARNZ.
Māia enjoys the view from Observation Hill out over the American base, McMurdo Station. Image: LEARNZ.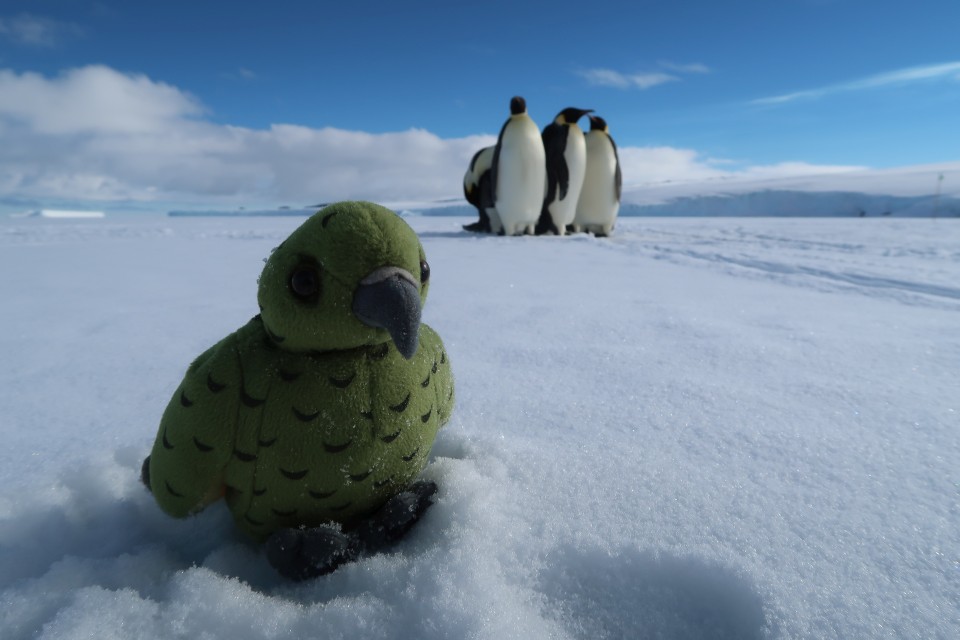 Māia meets emperor penguins for the first time at Cape Evans. Image: LEARNZ.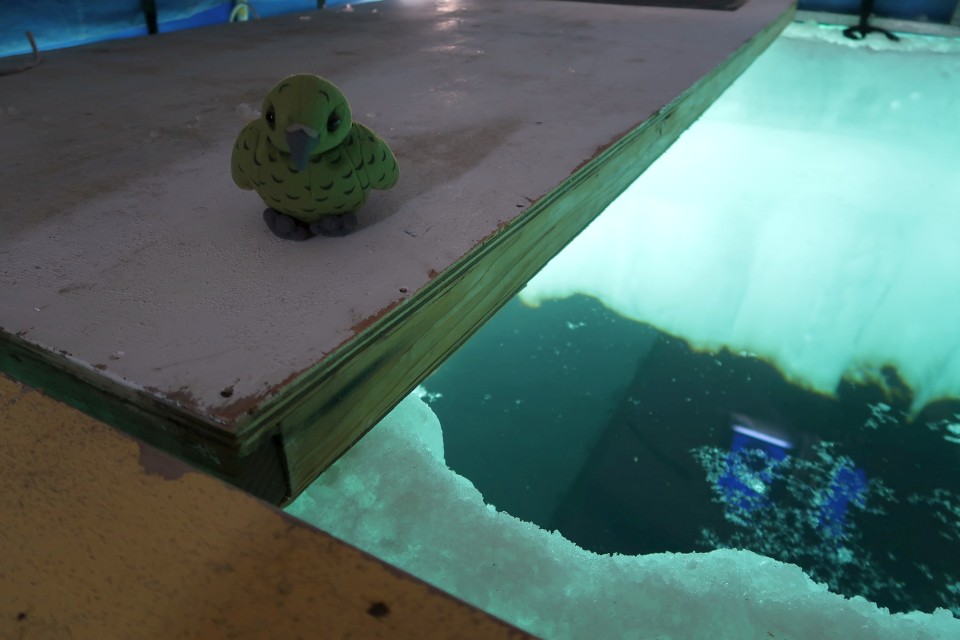 Māia checks out the hole that the scientists have drilled through the sea ice. Image: LEARNZ.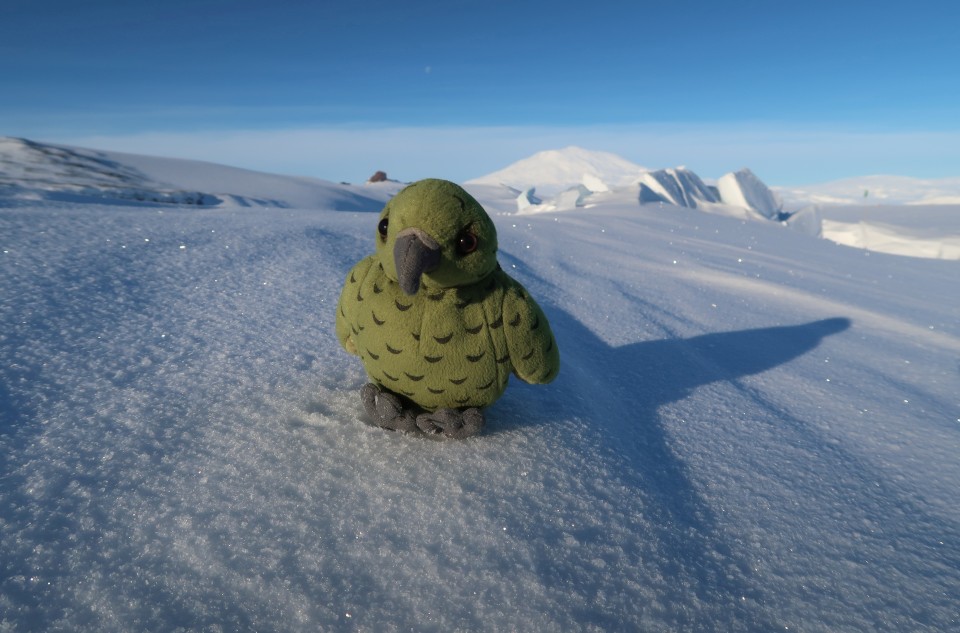 Māia explores the pressure ridges outside Scott Base. Image: LEARNZ.