Diaries
Diaries will be written and linked here during the field trip.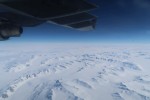 Diary 1 - Tuesday 13th November. Join Shelley and the ambassadors as they travel from Christchurch to McMurdo Sound in Antarctica.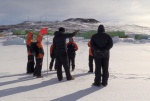 Diary 2 - Wednesday 14th November. Complete your Antarctic Field Training and learn how to drive a Pisten Bully so you can explore Antarctica safely.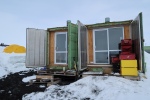 Diary 3 - Thursday 15th November. Head out across the sea ice to Cape Evans on a Pisten Bully tracked vehicle and see how the K043 science team has set up their field camp.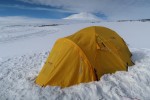 Diary 4 - Friday 16th November. Travel out to Cape Evans to camp overnight with the K043 science team and help them begin some of their sea ice algae experiments.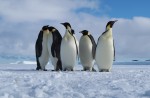 Diary 5 - Monday 19th November. Help the scientists to drill another hole in the sea ice and meet some curious emperor penguins out at Cape Evans.
Diary 6 - Tuesday 20th November. Spend the last day of the field trip out at Cape Evans. See how scientists will be monitoring sea ice algae and discover the technology that will be used to collect data.
PDF documents: To view or print out PDF documents you will need the Adobe Acrobat (PDF) Reader. This is available for free from the Adobe website.