Meet Ken Ryan
Job:
Associate Professor of Antarctic Biology at Victoria University of Wellington.
Job description:
Teach undergraduate and post graduate courses in plant biology, marine biology, global change, environmental and Antarctic studies.
Conduct research on subjects that interest me and my students. Current areas are Antarctic sea ice algal ecology, and toxic cyanobacteria in river systems.
Manage student study in ecology and biology programmes. And do lots of other administration in the department.
Work background:
I finished my university training in 1980 (that's a long time ago I suppose but it doesn't seem like it to me!), and joined a government research lab in Lower Hutt. The organisation has had a number of name changes and is now called Callahan Innovation. When I was there the place was full of engineers, chemists, physicists and very few biologists. I worked on the electron microscope, which was fun. I also had my first trip to Antarctica while I was there with a group of ice physicists. I moved to the university in 2002, firstly as an Antarctic researcher, and eventually as an academic.
Favourite part of job:
I pretty much enjoy all of my job – I love teaching and going to Antarctica is a big plus for me. I enjoy interacting with smart students.
Least favourite part of job:
I hate marking exam papers.
What I am working on now:
Well duh! I am writing this for you! OK, I am doing a lot of teaching. Currently, I am teaching in my favorite course called "Global change biology". Students study the effects of environmental changes on plants and animals. I am also teaching another course on marine biology and in a few weeks I start on some laboratory sessions for a genetics course.
I also spend quite a bit of time looking after postgraduate students. They need to come and chat to me about their research. Then I need to plan my Antarctic field work, fill out lots of forms etc. I am rather busy most of the time.
A quick story about a job well done:
I have led and organised many field trips to Antarctica, some of them to very remote places. The most interesting and successful trip was to a place called Cape Hallett. It is 600km from Scott Base and to get there we had to fly in a small plane to an Italian science station, then transfer to a helicopter and fly the next leg. It is a very isolated spot, and quite an extreme environment. We lived in tents and we felt like intrepid explorers. We got a lot of work done.
One day we heard and then saw a helicopter fly overhead. It landed a kilometer away, and some people got out and started looking at the scenery, photographing penguins and so on. The helicopter left and brought more people back. Then more and more until there were about 200 people on the ice in what we thought was our own private and extremely remote field site. It turned out that they were from a tourist ship parked around the corner. So much for being intrepid explorers!
A (humorous) story about a job that went badly and what you learned:
I am not sure you want to know this one but here goes…. When we live in Antarctic field camps we have to go to the toilet in buckets. It's not a very pleasant business, and to make it worse, we have to pee into one bucket and poo into another one. Eventually, the buckets get full, and one day it was my job to empty the poo bucket. In those days we used to empty the poo down a crack in the ice, and walk away quickly… (we keep the bags now and they go back to Scott Base for treatment).
The bucket is lined with a thick plastic bag, and covered with a lid. When I got to the tide crack, I took the lid off and laid it on the ice. Then I upended the bucket into the crack, keeping careful hold of the outside of the plastic bag. The ….stuff…. went down the crack well enough and as I was scrunching up the plastic bag, a gust of wind caught the lid and it flew away. I leapt for it but missed, and ended up sliding on my tummy on the ice. Foolishly, I let go of the plastic bag so I could grab the lid. Now I had two bits of rubbish missing. And the wind was getting up. In Antarctica, we have to be very careful about rubbish, and especially plastic as it degrades very slowly and we don't want to let any of it (especially plastic bags with poo on them) get into the environment. So I chased them both.
Apparently it was really funny, so the people said watching me. I didn't think so. I got the lid fairly quickly but the plastic bag escaped. I started imagining the forms I would have to fill in when I got back to Scott Base, and explaining myself to the Scott Base manager. I hate filling in forms. The wind got stronger and the bag was going faster than I could run. Sea ice is pretty slippery and I fell over a few times. The audience laughed again. (Didn't help, just laughed). I got on a skidoo (sort of like a motorbike on skis) and chased it. Several times I caught up with it but the wind would change and I couldn't get it. I tried getting in front of it so the wind would blow it towards me, but it escaped again. I eventually got it by diving off the skidoo and onto the bit of plastic.
What did I learn?
Emptying poo buckets is a tricky business.
The wind blows every which way except the way you want.
Get other people to do the poo bucket job – I am the boss out here, why am I doing that?
It's better to take poo bags back to Scott Base!
Qualifications:
I have a BSc(Hons) and a PhD in Biology.
Interests outside work:
I coach senior women's gymnastics 3-4 nights per week. The girls are aged about 10 -15years and can do some pretty difficult skills.
I like doing landscaping work in my garden, and building stuff out of wood. I also read a lot.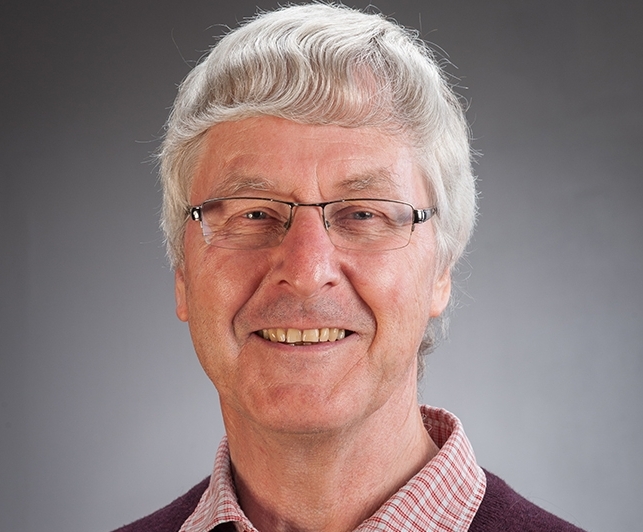 Ken Ryan is a biologist who will be working in Antarctica during the 2018 summer season. Image: Victoria University.