I'm sure you know who you are! But, how much do you know about your family history? Where is your whānau from? What past actions and events have helped shape the person you are today?
By connecting with our past, we gain a deeper understanding of who we are. We learn about the people and experiences which have played a part in shaping our identity.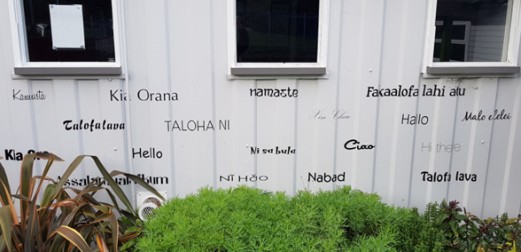 In 2019 we continued our series of Map My Waahi field trips in Wellington. Along the way we met some Belmont School families in Lower Hutt. Watch the video below, where they shared some special family history through images and objects from the past.
Ponder this
Consider the following questions. You could talk about your ideas with your favourite people at home or online.
What item did all three families have which told a story from their past?
What is the value of learning about family history?
What does this video make you wonder about your own family history?
Activities
Interview a relative
Spending time at home is the perfect opportunity to find out more about your family history. Interview your parents or caregivers at home, or connect with a family member living elsewhere via phone or online. Gather some information about your family heritage and come up with a creative way to share your findings with whānau and friends. 
Create a digital pepeha
Visit pepeha.nz. This website provides an easy, step-by-step guide to help you digitally create your own pepeha. Have a go at introducing yourself in te reo Māori. 
Ask an adult to post a picture of a family taonga, symbol, or heirloom. Use the hashtags #learnztrips, #familyheirloom, or email a photo to LEARNZtrips. Tell us about your unique family history facts and discoveries. 
We'll share some of your images on our Instagram space @learnztrips.
Want to know more?
Explore ways to discover and share stories of your family heritage using 3D and virtual reality tools based in Google Earth.