Have you ever wondered what birds live in your backyard? If so, you are not alone. The Garden Bird Survey is a citizen science project set up to help scientists answer this question. Birds are an important part of our ecosystems and communities. This annual survey of backyard birds can tell us a lot about the health of our environment.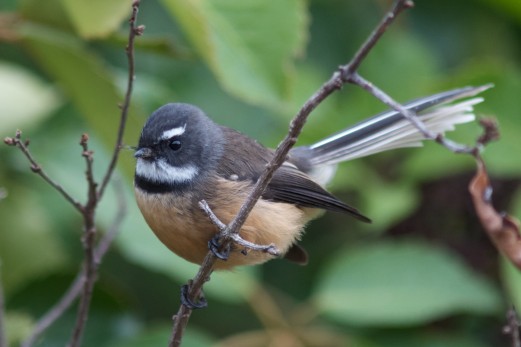 Watch the video from 2016, below, where we met with experts in Christchurch to find out more about identifying birds and took part in the Garden Bird Survey.
Ponder this
Consider the following questions. You could talk about your ideas with your favourite people at home or online.
What are some of the features that you can look for to help identify different birds?
What tools can you use to help you identify and count birds in your backyard?
The students in this video identified birds in the Christchurch Botanic Gardens. Can you find similar birds in your backyard? Were there birds in your backyard that the students didn't mention?
Birds can be hard to spot and often you hear them before you can see them. What birds do you hear most in your backyard?
Activities
Try a five minute bird count. This method is often used in forests to find out more about our native birds but you can also use it at home. In your own backyard count the number of birds you see or hear in five minutes and make a list. You could compare different times of the day to see when birds are most active in your backyard. 
Discover more about birds in New Zealand through New Zealand birds online.
Try the DOC bird identification online course.
Get creative
Share a photo, draw a picture or even create a mask of your favourite backyard bird.
Ask a parent to post a picture of your backyard bird or mask on Instagram. Use the hashtags #learnztrips, #mybackyardbirds, or email a photo to LEARNZtrips. Tell us about your discoveries and creations if you want to. 
We'll share some of your images on our Instagram space @learnztrips.
Want to know more?
Join experts in the Garden City of Christchurch to find out more about the Garden Bird Survey. See how to take part and discover what birds can teach us about our local environment. 
 Go to the LEARNZ homepage for more At Home activities.