Testimonials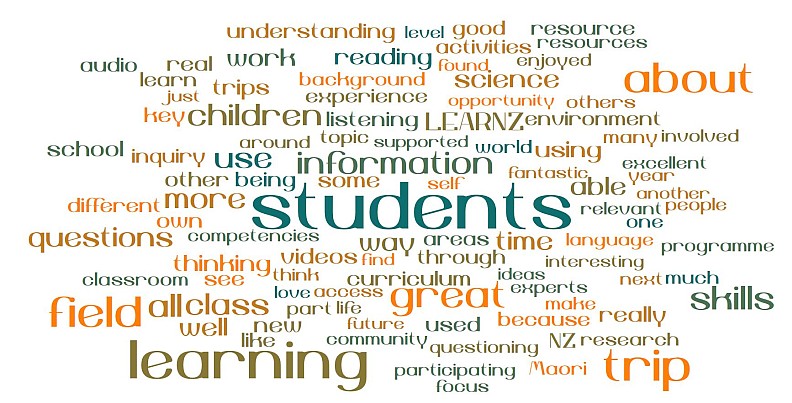 Wandering Whales
It would be one of the richest learning experiences I have experienced with a class.
Fraser Campbell from Riwaka School
Fantastic resource for all teachers, students and parents who participate.
Daniele Cuthbert from Edgecumbe School
We are itching to start the background on whales as part of our science. Students are really excited.
Nicola Clissold from Owhiro Bay School
Literacy skills were developed within this Science context. The field trip provided an inclusive programme. Different levels could be accessed to suit needs within the classroom. The Maori vocabulary extends knowledge and provides further Te Reo Maori opportunities.
Katrina Laurie from Clifton Terrace Model School
Our Enhancement group ranging in age from 6-10 all got value from the trip.
Julie Argyle from Harewood School
It fitted well with our topic about The Magnificent Marine we were learning about this term. Levelled reading pages were helpful.
Karina Robinson from Ilam School
I was amazed at how much the children could tell me about whales, and more importantly, explain to me the process that the scientists were using to research the humpback whales.
Craig McDonald from Cornerstone Christian School
Although our classes were Year 2-3 we felt the audioconference answers were delivered at a perfect level for our students.  There were plenty of resources we could use and adapt to suit our learners. I had two special needs students who thoroughly enjoyed various aspects of the programme.
Fiona Mackley from Alexandra School
We are starting science fair and this was a good introduction. Wide range of students who all enjoyed it and worked at own level.
Lesley Dean from Nayland College
Different reading abilities of background information. I actually used these for teaching reading groups.  They were fantastic reading material with challenging information.
Susan Feron from Collingwood Area School
It is an excellent way to get the children excited about a topic - especially when we can't physically go out and do it. They experienced learning in a different way - a way that otherwise we couldn't give them. Children learnt a lot about types of whales - and got excited to watch the next video update.
Danielle Sim from St Canices School Westport
Use of Maori words and history helps us connect to NZ and the culture.
Sandra Harnett from Rangiora Borough School
Year 4-5 student comment: "It made me think of lots more questions".
Jan Flannery from Masterton Primary School
Pages