Why go outdoors?
Going outdoors connects us with nature and is good for our health and wellbeing.
The outdoors also has a lot of our history, including places that were significant to our Māori and European explorers as well as historic buildings and pa sites.
Connecting with Nature
Being in the outdoors lets each of us make connections to the environment. This can give  us a stronger understanding of who we are and where we live. Learning in the outdoors helps us understand the connections between all living things, including people, and their physical environment.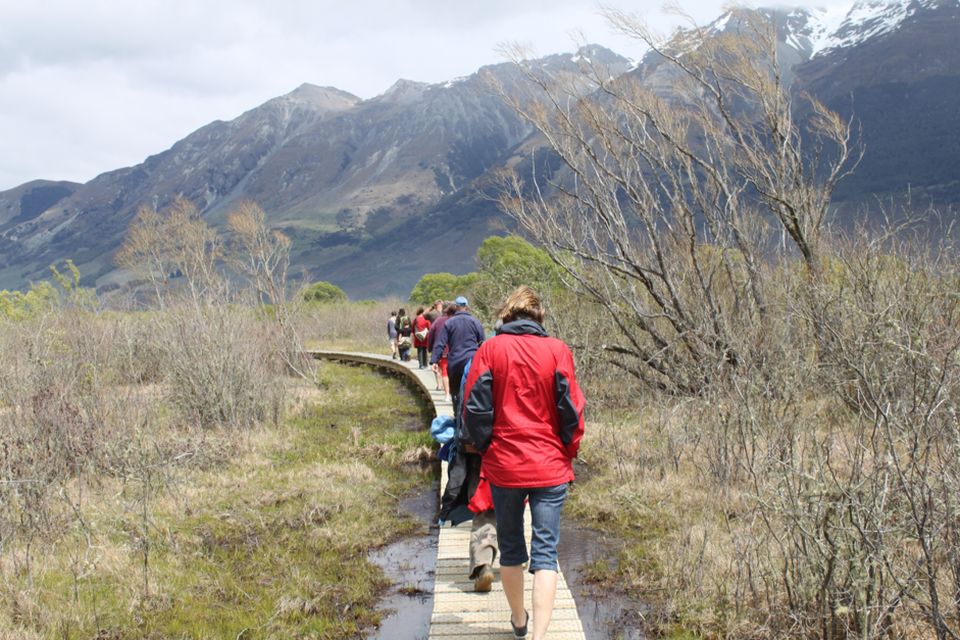 Glenorchy Lagoon, Glenorchy. Image: Walking Access
Health and Wellbeing
Connection to the land and to nature has been shown to improve mental and physical wellbeing. Wellbeing is about feeling good and functioning well. The greater your wellbeing, the better you can live, study, work, and play - and cope with the tough times.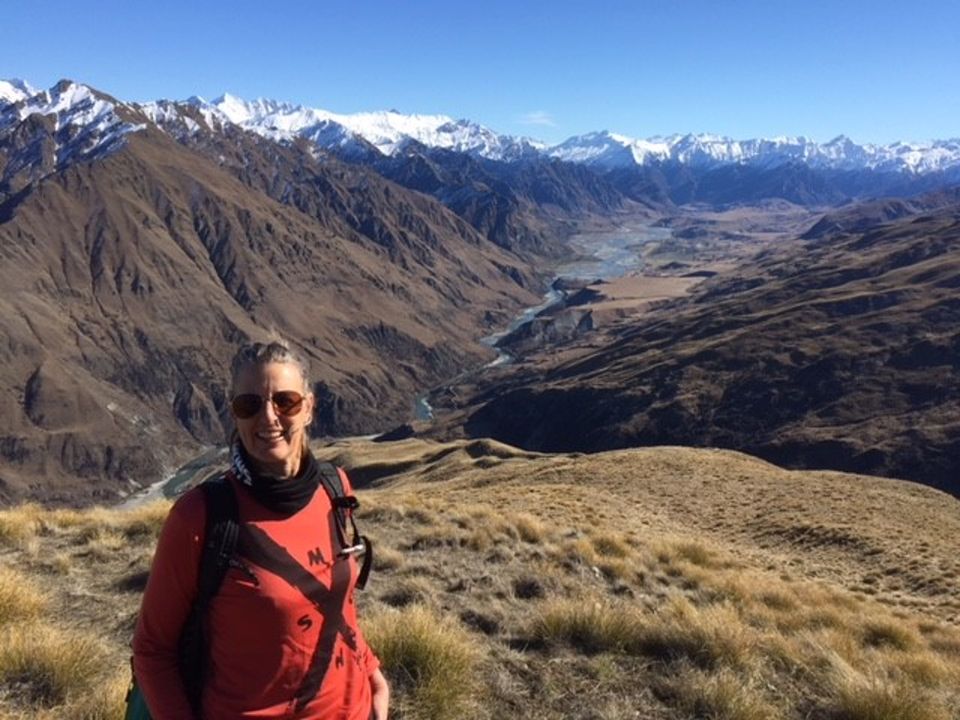 Mahu Whenua, Wanaka. Image: Walking Access
Hauora
Unique to Aotearoa - New Zealand, Hauora is a Māori philosophy of health. In a Māori world view, everything is connected. The Māori word "whenua", which means both "land" and "placenta", provides an example of this link between people and land. Māori belong to the land as tangata whenua, the people of the land. All things are united through mauri, the life force.
Te whare tapa whā reminds us to take care of all the different aspects of our lives to support our wellbeing.
The four aspects of hauora/wellbeing are:
Taha tinana (physical wellbeing)
Taha hinengaro (mental wellbeing)
Taha wairua (spiritual wellbeing)
Taha whānau (family wellbeing).
With four walls, the wharenui (meeting house) is a symbol of these four aspects. The connection with the whenua (land) forms the foundation and shows how these other aspects are connected to the environment. If something in your life is challenging the wellbeing of one wall or dimension is weakened. You can draw on the foundation and other walls until you can strengthen that wall again.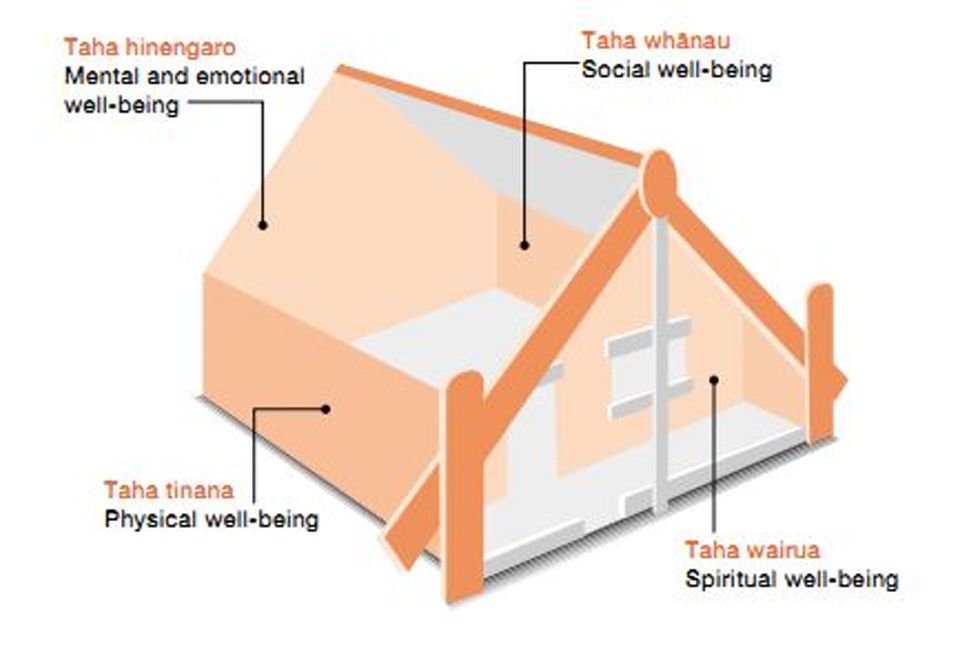 Image: Te Kete Ipurangi - https://health.tki.org.nz/Teaching-in-HPE/Health-and-PE-in-the-NZC/Health-and-PE-in-the-NZC-1999/Underlying-concepts/Well-being-hauora
Think about the last time you went outdoors away from buildings and cars? What was good about that for you?
In the outdoors, do you like to find a peaceful to reflect and contemplate? Or is the outdoors a place where you go tramping or mountain biking or climbing or hunting or fishing? Or are you keen to get to a place or challenge yourself reach a goal? Or do you like to experience new places or explore our history? Or is the outdoors a mixture of these things for you?