Ambassador Alvin
Kia ora koutou,

I'm Alvin one of the LEARNZ ambassadors.

I am really excited about taking part in another year of LEARNZ adventures. If you join me you can come and visit out of the way places that you wouldn't otherwise be able to experience.

You can join me in Auckland to learn about the Waterview Connection project that is underway now and will be completed in 2017. You will meet interesting people, see big machines at work and work with some amazing technology on New Zealand's largest roading project.

I would love some company on this trip so if your class has a curious ambassador who would like to join me, sign them up now via your MyLEARNZ control panel.

See you there,

Alvin, the LEARNZ Ambassador.
Monday 25 August
Hi everyone,
We had an amazing trip from Dunedin to Auckland yesterday to begin the Waterview Connection field trip. The weather was fantastic and apart from the snow it was hard to believe it's still winter.
It's so exciting to have the chance to go behind the scenes of New Zealand's biggest ever road project. It made me nervous when I had to pass the safety course before I was allowed to go on site. Luckily I passed and tomorrow I will be able to explore the construction site.
See you there,
Alvin, the LEARNZ ambassador.
Tuesday 26 August
Kia ora,
Usually I don't like travelling around Auckland because it can be so busy but today we managed to avoid the traffic as we drove into the heart of the city.
We ended up at the waterfront where we had a great view of the Harbour Bridge and it was easy to see why Auckland needs another way to travel around the city. Just imagine if there was a big accident and the bridge was closed – there would be chaos!
Tomorrow we are out on site to see how the tunnels are being built.
Catch you later,
Alvin, the LEARNZ ambassador.
Wednesday 27 August
Hey there,
We had a great time today looking around the Waterview Connection construction site. It was hard to believe just how much the area has changed since the project began back in late 2011. A whole creek has been moved and wetland created, not to mention a whole lot of rock removed to make the approach trench for the tunnel.
Looking over the edge of the southern approach trench we had a great view of the tunnel entrance and where the vent building will be. This building is like the brain for the tunnel; it controls everything from lighting to ventilation. I can't wait to actually get down into the trench and go underground to meet Alice.
See you there,
Alvin.
Thursday 28 August
Hi all,
What a day! We got to see Alice the Tunnel Boring Machine underground in the Waterview Connection Tunnel. We had to travel nearly two kilometres in to see Alice at work and it was quite noisy, but not as dusty as I expected.
We watched as Alice placed concrete segments to line the tunnel and it was amazing how quickly and accurately these can be positioned.
I can't wait to come back next year and see how the project is progressing.
See you next time,
Alvin.
Alvin checks out work on the Memorial Park construction site in Wellington. He is looking forward to seeing the progress on the Waterview Connection, New Zealand's largest roading project, in Auckland.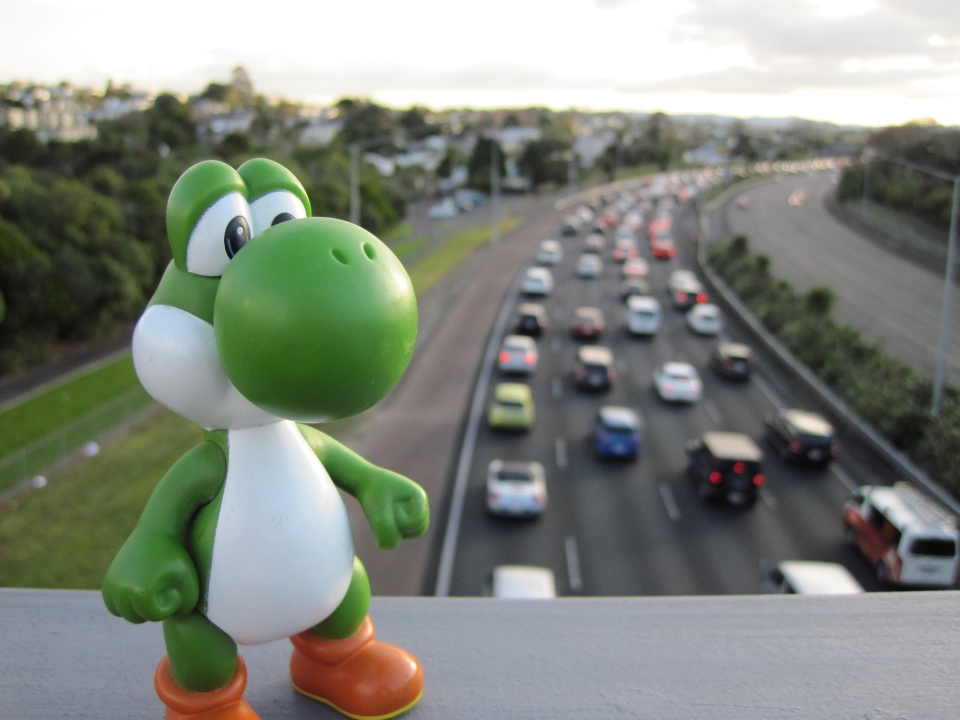 Alvin watches rush hour traffic in Auckland.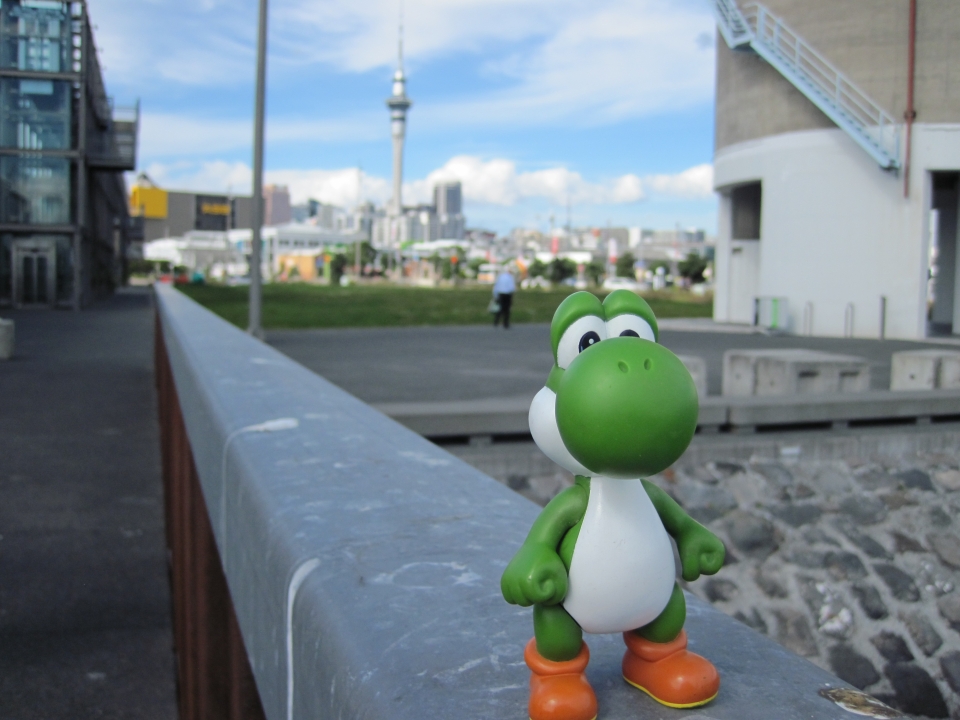 Alvin looks around the Auckland waterfront and finds out more about Auckland roads.
Alvin looks out over the construction site for the Waterview Connection.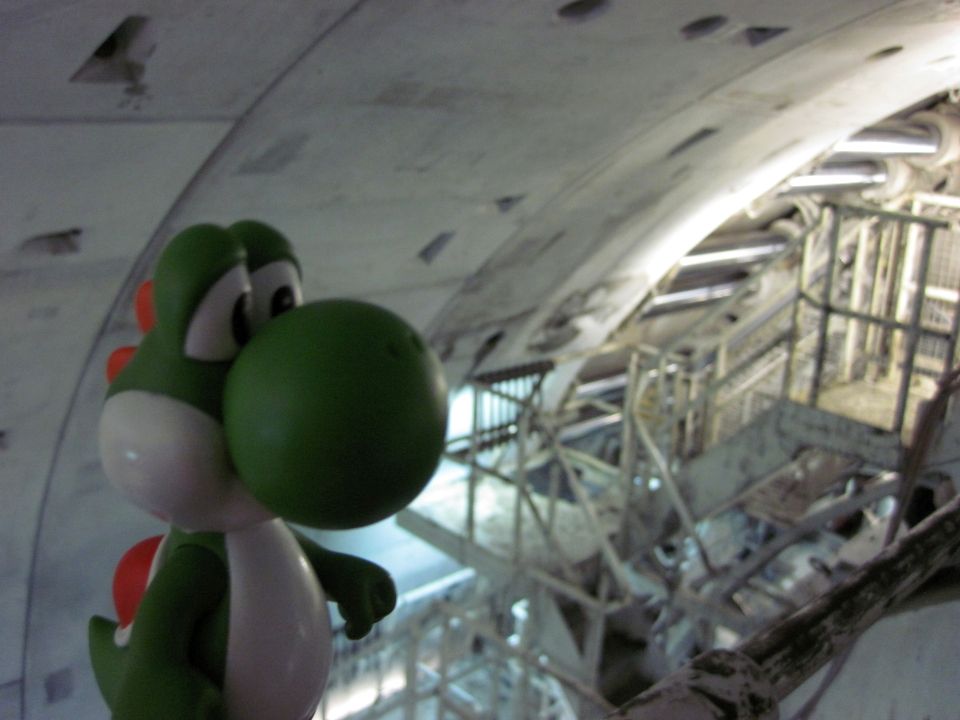 Alvin meets Alice the Tunnel Boring Machine.