Diaries
Links to Diaries will be made during the field trip from 13 September 2016 onwards.
Diary 1 - Monday 12 September: Join Shelley and the ambassadors as they travel from Dunedin to Auckland to begin the Waterview Connection field trip.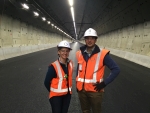 Diary 2 - Tuesday 13 September: Discover what became of Alice the Tunnel Boring Machine. See how the tunnels have been constructed and how they will be managed to maintain ventilation, lighting and safety.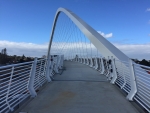 Diary 3 - Wednesday 14 September: Meet local residents to see how they have been involved in the design of facilities such as skate parks, playgrounds and cycleways. Discover more about how public spaces can be designed to maximise access and protect the environment.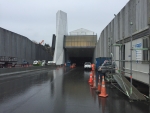 Diary 4 - Thursday 15 September: Drive through the Waterview Connection tunnels and find out how to use the tunnels safely. Look at tunnel maintenance and the impacts of the project on Auckland.
PDF documents: To view or print out PDF documents you will need the Adobe Acrobat (PDF) Reader. This is available for free from the Adobe website.