Diaries
Links to Diaries will be made during the field trip from 27 June 2017 onwards.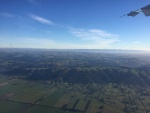 Diary 1 - Monday 26 June. Join Shelley and Alvin the LEARNZ ambassador as they travel from Dunedin to Auckland to begin the final Waterview Connection field trip.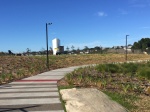 Diary 2 - Tuesday 27 June. See how the Waterview Shared Path is being constructed and find out why cycleways are being built in many areas around Auckland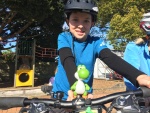 Diary 3 - Wednesday 28 June. Join students from Point Chevalier School and complete a cycle safety course with Auckland Transport. Find out more about how to use a shared path responsibly.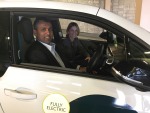 Diary 4 - Thursday 29 June. Look into the future to see what our transport networks may look like in years to come.
PDF documents: To view or print out PDF documents you will need the Adobe Acrobat (PDF) Reader. This is available for free from the Adobe website.