Diaries
Diary 1 - Monday 3 August. Join Shelley and the ambassadors as they travel from Dunedin to Auckland to begin the Waterview Connection field trip.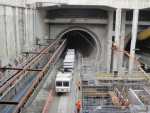 Diary 2 - Tuesday 4 August. See the progress that Alice the Tunnel Boring Machine has made since the first LEARNZ Waterview Connection virtual field trip.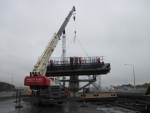 Diary 3 - Wednesday 5 August. See how the Great North Road Interchange is being built and how the challenges of working above the motorway are solved.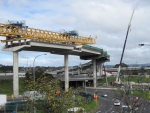 Diary 4 - Thursday 6 August. Get your head for heights sorted so you can meet an important piece of machinery named Dennis.
PDF documents: To view or print out PDF documents you will need the Adobe Acrobat (PDF) Reader. This is available for free from the Adobe website.