Managing impacts of tunnel construction
Completing a large project like the Waterview Connection involves disruption to local people, businesses and the environment. Construction has to be carefully managed and monitored to reduce these disruptions.
The Waterview Connection project is complex and of a scale not seen in New Zealand before. The Well-Connected Alliance works hard to minimise any disruption to local residents and businesses, to keep traffic moving around the work sites and to keep people informed about what's coming up.
Monitoring stations have been established on and around the construction sites to monitor;
air quality
noise
vibration
ground movement
water quality
The construction site must meet environmental standards and share information from monitoring sites each month.
Blasting
To excavate deep underground, the Alliance first needed to drill through varying layers of soft and hard basalt to establish a hole to provide access to start the tunnel. Once this was done, a small explosive charge was loaded and the remaining harder basalt rock was 'blasted' and then removed. All blasting work took place during the day to minimise disturbance and everyone living nearby was notified.
Noise walls
Permanent noise wall panels will be built in a number of places in and around the reserve. They will be designed to resemble basalt columns and boulders, and will replicate some of the colours found in the natural geology of the area.
Water management
The existing Watercare sewer within Alan Wood Reserve needed to be repositioned clear of the proposed motorway. The work included clearing some vegetation, excavating basalt, and laying new sewer pipes. 
New storm-water ponds and a wetland area within Alan Wood Reserve will be developed to treat storm-water runoff from the motorway. The ponds will be planted with typical wetland type plants, such as sedge grasses and reeds, with scattered flax and other small shrubs and trees. These plants will provide shade over the water and assist in preventing any algal blooms.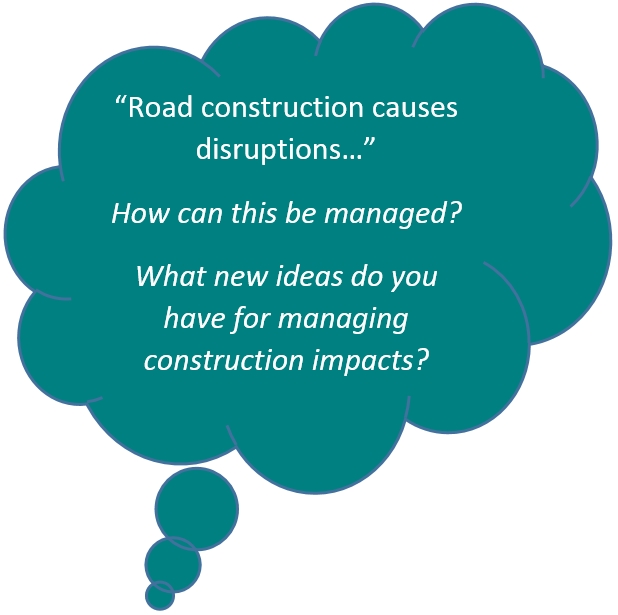 Detours
Detours have been put in place in areas around the construction site to ensure access and efficient travel in the area during construction. Changes to detours and traffic layouts will be well publicised so local residents know what to expect.
Spoil
Managing the huge volume of spoil (earth removed from the tunnelling) is a major challenge for the Waterview Connection Project. By the time Alice the tunnel boring machine has finished her job, she will have brought out of the ground enough earth to fill 320 Olympic size swimming pools, around 800,000m3 in total! 
As Alice moves forward the spoil is taken up a 1.2km long conveyor to the spoil handling building, where it is stored. Both the spoil handling building and the conveyor are heavily sound proofed to allow work to continue 24 hours a day, six days per week. 
The spoil is very wet and sloppy as it comes out of Alice so it remains in the bin for 24 hours to allow excess water to drain away, before being transported to the disused Wiri Quarry 18km away. At the quarry it is being used as clean fill to rehabilitate the quarry by raising the floor level so it can be used for future industrial and commercial developments.
About 300 truckloads of spoil are delivered to Wiri each day when Alice is working at full capacity. The trucks do not need to use local roads.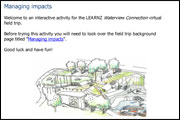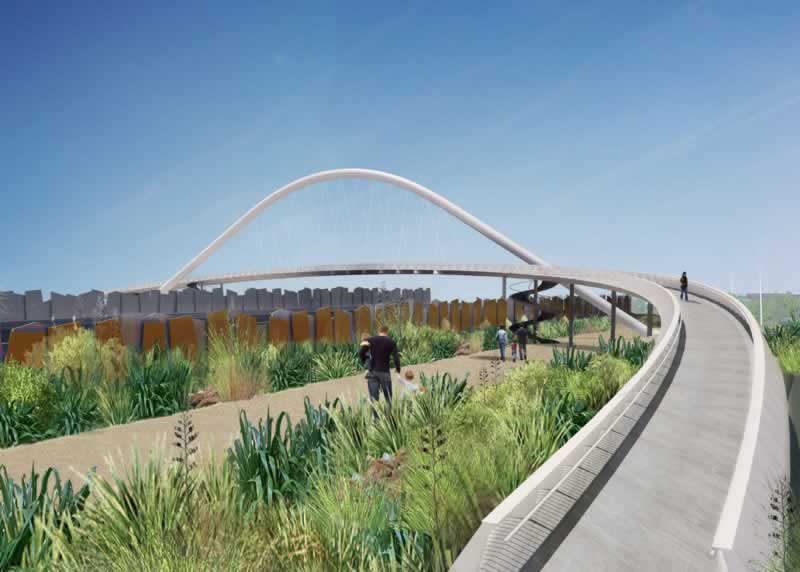 Permanent noise walls like the ones shown here will reduce the noise from the motorway and are designed to fit in with the natural environment. Image: NZTA.
,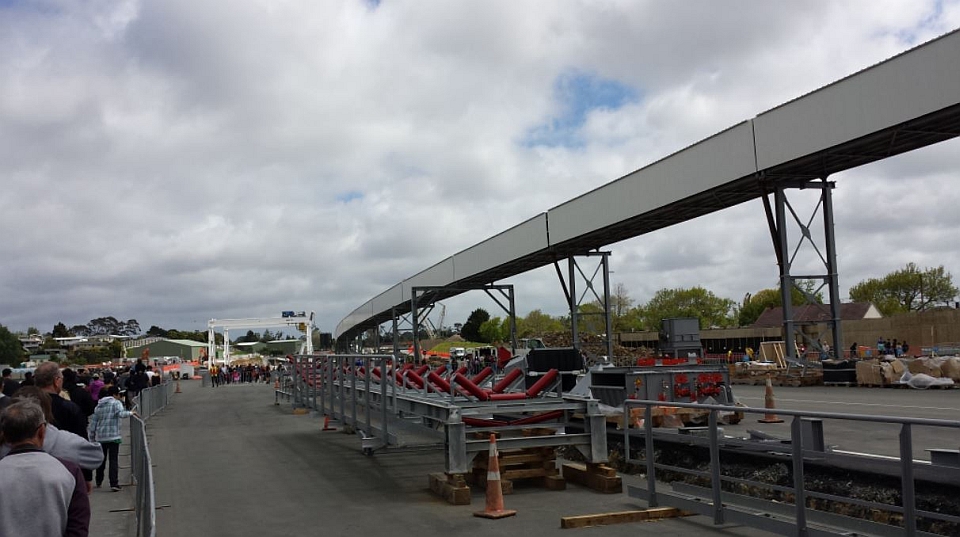 This conveyor carries spoil from the tunnel to the spoil handling building where it can be treated. Then it is taken to Wiri Quarry where it is used as clean fill. Image: NZTA.
,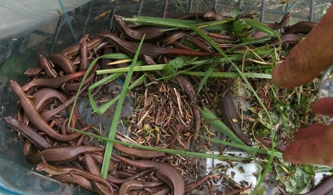 Protected Copper Skinks were moved from the area before construction started and put in Alan Wood Reserve. Image: NZTA.
,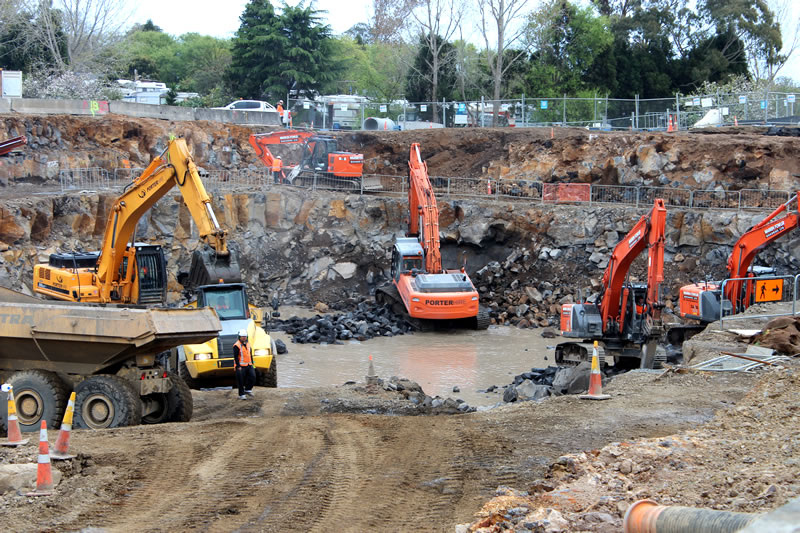 The Waterview Connection Project is the largest roading project in New Zealand and is carefully managed to reduce its impacts on people and the environment. Image: NZTA.
Imagine you live close to the construction site; how do you think this project would affect you? Complete a PMI chart (pluses, minuses and interesting points) about the project.