Meet Ben Scott
Job description:
To supervise construction, check structural materials, liaise with staff and report on progress, budget forecasts and costs.
Work background:
After five years study at the University of Auckland I started with Fletcher Construction to work on the Waterview Project under the Well-Connected Alliance. Waterview is my first project after University and is New Zealand's largest infrastructure project to date. So far on this project I have been responsible for delivering site establishment works including temporary haul roads and bridges, creek realignments, building two full size sports fields and surrounding infrastructure, temporary and permanent services relocations, building three permanent bridges and planning local road reinstatement.
Favourite part of job:
My favourite part of the job and of being an engineer is that I get to be involved in coming up with engineering solutions to overcome complex problems. Also because of the size and scale of the project I also learn how other engineers on the project have developed innovative engineering solutions to overcome some of their problems.
Least favourite part of job:
One of the great things about my job is working with a wide range of people from different backgrounds and cultures. We are lucky to have a great team on this project who offer support and are dedicated to delivering what will be a great project. However, unfortunately sometimes there are  people who only cause problems and are not solution focused, which makes it hard to get a job done. Luckily these people don't last long as the only way to survive in this industry is being able to work as a team and form strong relationships with other organisations.
What I am working on now:
I am currently helping lead the construction of the Southern Portal Sump and Vent Building, the largest and most complex project I have undertaken to date. The project has challenging coordination requirements between many engineering disciplines, architects and subcontractors as well as challenging structural components such as the 10 storey high vent stack. On top of this, our team closely interfaces with the tunnel operations team whom we are effectively building overtop of. 
A quick story about a job well done:
My first job on the project was to build two full size fields. Once these fields were built it would allow existing sports fields where the new motorway was set to go through to be closed. The area ear marked for the new sports fields was pretty much a swamp with a live stream running through it plus a very large and delicate trunk sewer main. With a huge amount of construction planning and battling with the elements we were able to hand back to the community two sports fields that far exceed the quality of the existing fields. This included fields that are fully drained, have ball catch fences, lighting for night time training and a sand carpeted turf. What I am particularly proud of is that this was all done with no impact to the environment in what was a very challenging area having a live stream running through it with wild-life inhabiting the stream.
A (humorous) story about a job that went badly and what you learned:
Probably not very humorous at the time, as a job going belly up in construction normally means a lot of money lost and "please explain" meetings and getting to know how the disciplinary procedures work. But I am sure every Site Engineer has one of these stories. This is how it goes… I was handed over the responsibility of installing a drainage line for another Site Engineer who was going on holiday for a couple of weeks. As required, I got the drainage team started and underway installing the line. So off they went while I tended to other jobs. After having installed 90 meters of permanent stormwater drainage the levels were checked and the results showed that the drainage line was falling the wrong way meaning the water needed to flow uphill to make it out the other end. The drainage line had to be ripped up and re-installed. The drainage line was also on the programme critical path, meaning if it was not done by a certain date it would hold up the delivery of Alice the TBM. The funny thing is that the drainage line took two weeks to install and only one week to rip and re-install. I learnt to always check and re-check my work as we progress through a job. "Measure twice, cut once" 
Qualifications:
Bachelor of Commerce / Bachelor of Engineering (Hons)
Interests outside work:
Surf boat rowing for Piha surf club
Run my own share milking business
Spending time with family and friends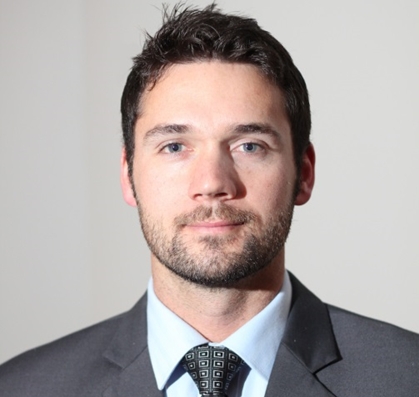 Ben Scott is a Site Engineer for the Well-Connected Alliance.