Meet Eva Brosius
Job description:
Working together with the teams on site to deliver great infrastructure projects.
Work background:
I completed one internship down near Wellington on the Mackays to Peka Peka project, which involved the construction of an 18km long motorway. My other internship was done at Waterview, where I have now been working full-time since finishing university in November last year.
Favourite part of job:
It is great to see the projects I am working on take shape and working together with other people to make it happen.
Least favourite part of job:
Just like any job, there is unfortunately always some sort of paperwork to do.
What I am working on now:
I am working on the concrete roadside barriers in the tunnel, as well as some work around wetlands outside of the tunnel. I am also working on the abutment leading up to the impressive Hendon Footbridge structure.
A quick story about a job well done:
Working in the tunnel requires a lot of planning. I think the co-ordination between all the different teams and working together to finish the tunnel has been a job well done.
A (humorous) story about a job that went badly and what you learned:
I was working on the widening of the creek, which runs through the project. We finished off top soiling the bench and made it all look good, then a big rain event happened and washed everything away! I learnt from this to always plan for the weather, as we could have done these works during summer time or alternatively come up with a weather-proof design.
Qualifications:
Bachelor of Engineering (Hons).
Interests outside work:
Anything outdoors, playing and watching sport.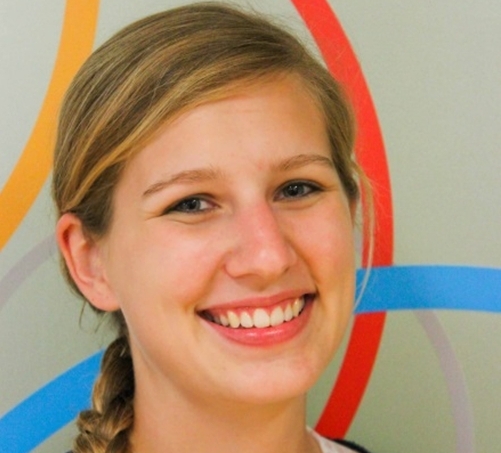 Eva Brosius is a Site Engineer working at Waterview. Image: NZTA.