Diary 2
Date:
Friday, November 24, 2017
Field Trip Name:
Antarctica
Weather:
Fine in Christchurch, terrible at Scott Base
Where You Are:
Christchurch
Kia ora koutou, 
Early this morning you received a call to say that your flight south had once again been cancelled. This season has been a challenging one with many delays and lots of storms. Because this is the USA's Thanksgiving weekend the next flight will not be until Monday. Hopefully this will allow enough time for the weather to settle and you will be on your way to Antarctica.
It was so disappointing to be delayed again but the ambassadors are still hopeful that Monday will be perfect! It's at times like this that you realise just how difficult life in Antarctica is. Antarctica is the coldest, windiest, highest and driest continent on Earth. The average annual temperature ranges from about -10°C on the Antarctic coast to -60°C at the highest parts of the interior. So, it's not surprising that there are delays when travelling to such a place.
You were able to see what conditions were like at Scott Base by checking out the Antarctica New Zealand web cam. Snow surrounded the edge of the camera and the visibility wasn't good. You can imagine how hard it would be to try and land an aircraft on the ice in this weather. Because it's so dry in Antarctica it doesn't snow very often, but old snow can be blown around and this can make it very difficult to see where you are going.
You can now have a relaxing weekend. I hope you all get time to enjoy the warm weather before heading south with us on Monday... Fingers crossed!
See you then,
Shelley, the LEARNZ field trip teacher.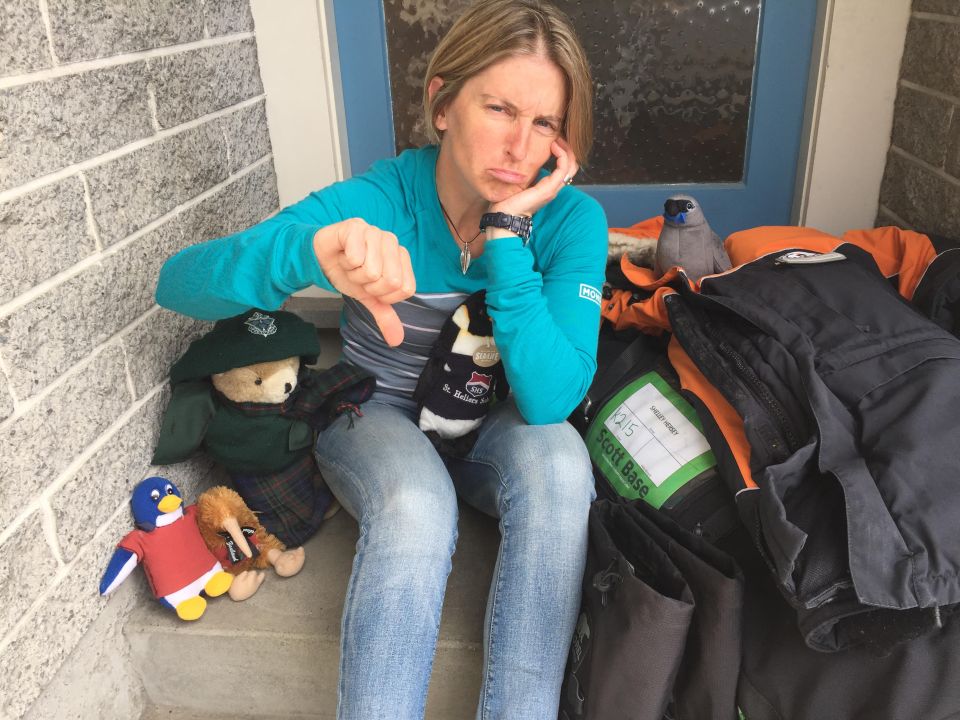 Shelley and the ambassadors are all kitted out with nowhere to go after hearing that today's flight to the ice has been cancelled. Image: LEARNZ.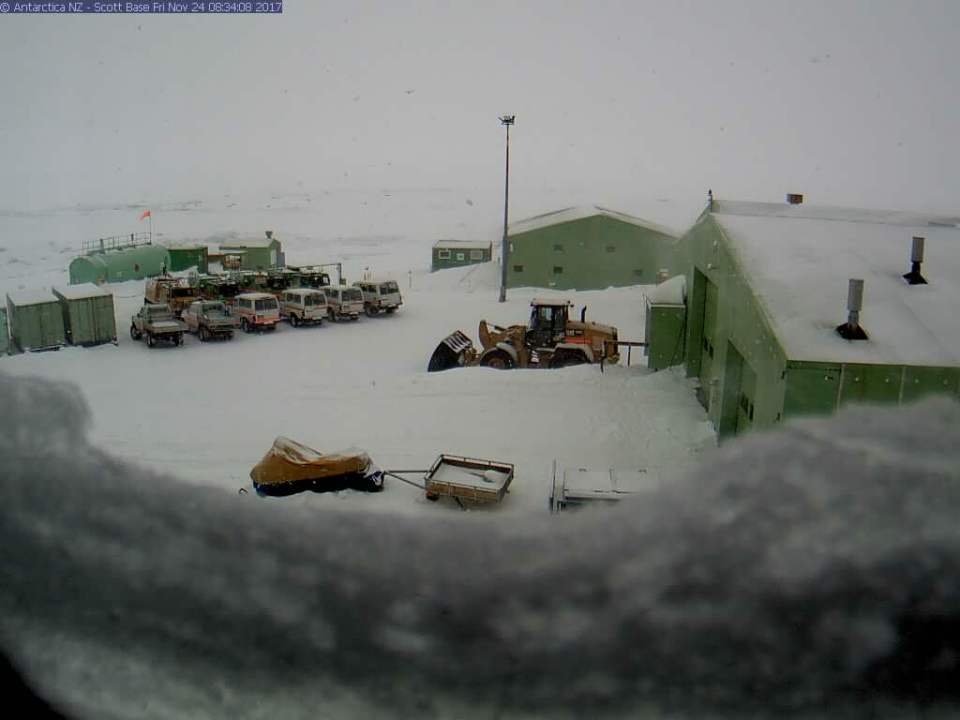 This image was taken from the Scott Base web cam this morning and it shows why the flight has been cancelled. Image: Antarctica New Zealand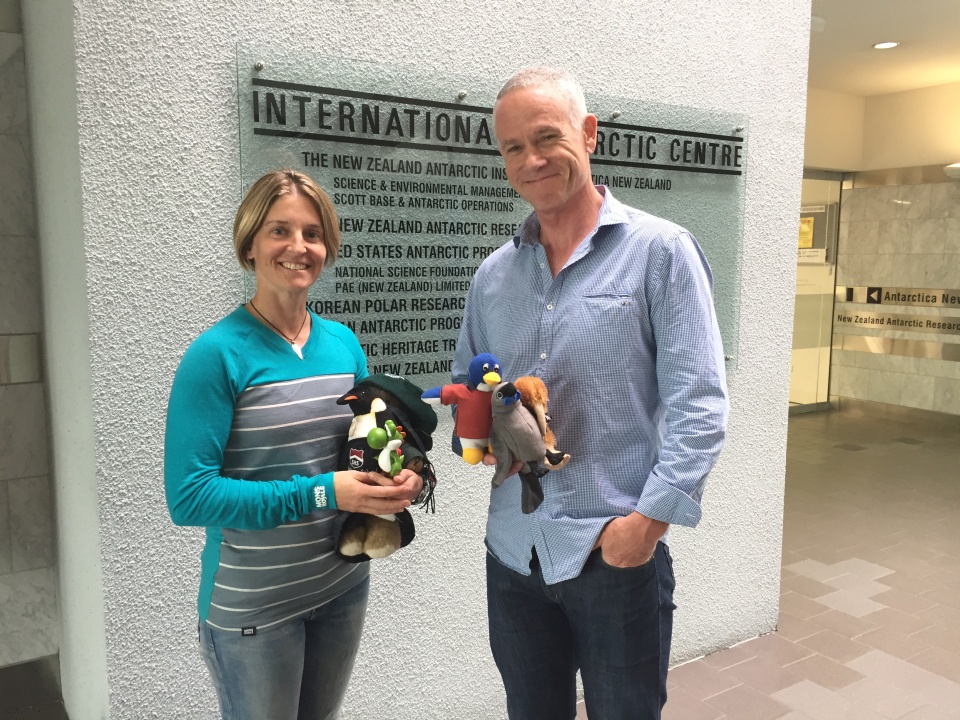 Shelley and the ambassadors talk to Simon Trotter the Operations Manager at Antarctica New Zealand about why your flight was delayed today. Image: LEARNZ.