Diary 4
Date:
Tuesday, November 28, 2017
Field Trip Name:
Antarctica
Weather:
Fine with a cold wind -12 degrees Celsius
Where You Are:
Scott Base
Kia ora koutou,
It felt amazing to wake up this morning in Antarctica. Not many people manage to travel this far south and experience living in such an unspoilt wilderness. Scott Base has been set up to support scientists and is not a place that tourists can come and stay. You are lucky enough to be able to stay here to find out more about how science is done and what questions scientists are trying to answer. Before you could do this, you had to complete the web conference and your Antarctic Field Training.
How to survive in Antarctica
Everyone who comes to Scott Base must learn how to survive the intense cold of Antarctica, so you spent the morning with John, an Antarctic Field Trainer. John helped you gain all the skills that you will need to stay safe during your field trip. After learning about things like wind chill, frost bite and dehydration you went out to test the theory. The wind chill made the actual temperature of -12 degrees Celsius feel more like -20. You quickly learned the value of wearing so many layers of clothing. Everything seemed to freeze, even the tent that you were trying to pitch became brittle in the cold. You also discovered the meaning of froagies – when a runny nose freezes giving you frozen boagies!
Shelter from the storm
Despite the cold you and the ambassadors had great fun pitching tents. It would have been easier to pitch the tent if you had remembered to bring a shovel to cut blocks of snow. These tents have snow skirts on them which you bury under snow to stop spindrift from blowing in under the tent fly. You can see this in the video. The weather can change quickly in Antarctica. If you're away from base you can get caught in a whiteout and become lost, so it's important to know how to create a shelter to escape the elements. While out pitching tents you also looked at how to travel safely on sea ice.
Safe travel on sea ice
Each winter sea ice grows and reaches a maximum in October before shrinking. To travel from Scott Base on Ross Island you often travel across this sea ice. To safely cross cracks in the ice you need to know how to recognise cracks and measure how big they are. You can drill through the ice with hand-drills to measure the thickness of the ice to find out whether it is safe to cross. It's important to know how thick the ice is before committing to travelling across it. It would be very dangerous, not to mention embarrassing, to lose your vehicle through the ice!
The Ross Ice Shelf Programme
Once you had completed your field training you spoke to Christina Hulbe from the University of Otago. Christina is leading the Ross Ice Shelf Programme which aims to better understand how the Ross Ice Shelf will respond to global warming. Christina's team will fly out to their field site on Thursday. This site is 350 kilometres away from Scott Base. There are already engineers at the site putting together a drill that will use hot water to bore through hundreds of metres of glacial ice to sample the ocean and sea floor beneath. This is an ambitious project and includes a 5-person drilling crew, 24 scientists, and 3 Antarctica New Zealand camp staff. You can follow the team's progress on instagram.
Drilling through the ice
Once the drilling crew has created the hole in the ice, instruments will be put in place to monitor the ice shelf. Scientists will lower a core barrel down the hole to sample sediments on the sea floor. A remotely-operated submarine on a 3-kilometre-long leash will dive down the borehole to study ocean, sea floor, and ice conditions in the area all around the drill site. Back at the surface, weather stations will be set up and surveyors will use radar technology to create images of the ice. These images are like x-rays that will give scientists an understanding of the structure and strength of the ice shelf. All this work will help us to better understand the future effects of climate change and how quickly these changes may occur. You can watch the video about this.
It has been a busy day full of new experiences and learning. Don't let the endless daylight of an Antarctic summer stop you from getting a good night's sleep and we'll see you in the morning.
Shelley the LEARNZ field trip teacher.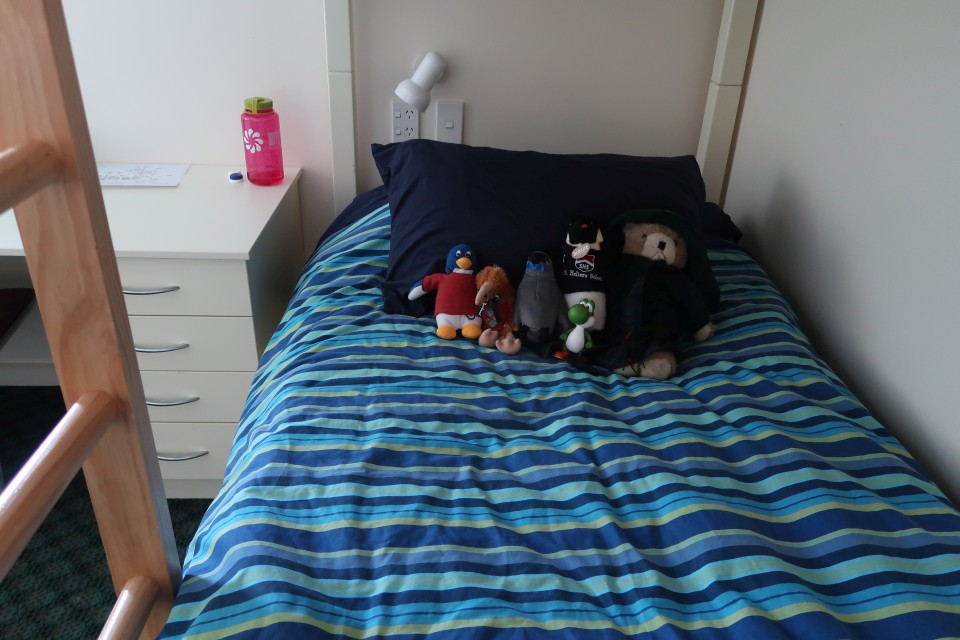 The ambassadors have settled in and enjoyed their first night at Scott Base. Image: LEARNZ.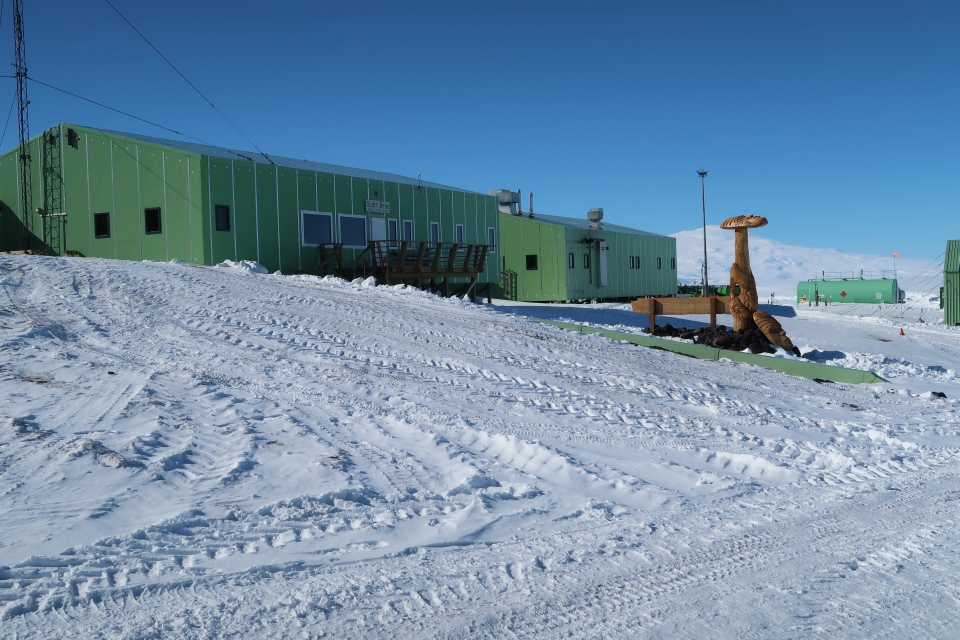 It was a spectacular day at Scott Base today. How much colder do you think it was at Scott Base today compared with where you live? Image: LEARNZ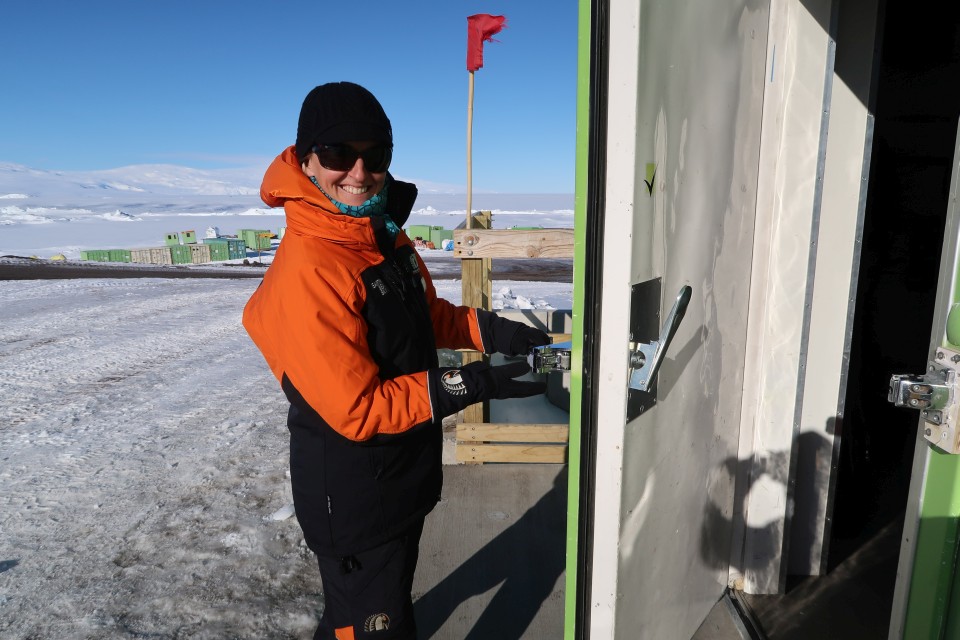 Shelley shows you how insulated the doors are at Scott Base. They look just like fridge doors but keep the cold out and the warmth in. Image: LEARNZ.
Christina and Shelley talk to students from Alexandra Primary School during the web conference today. Image: LEARNZ.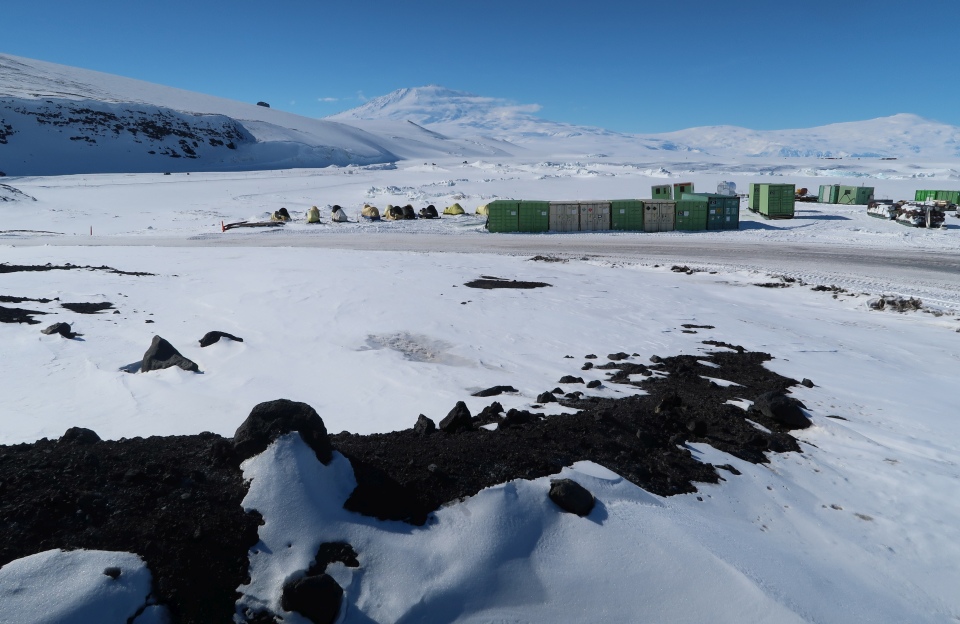 You could clearly see Mount Erebus from Scott Base today. Image: LEARNZ.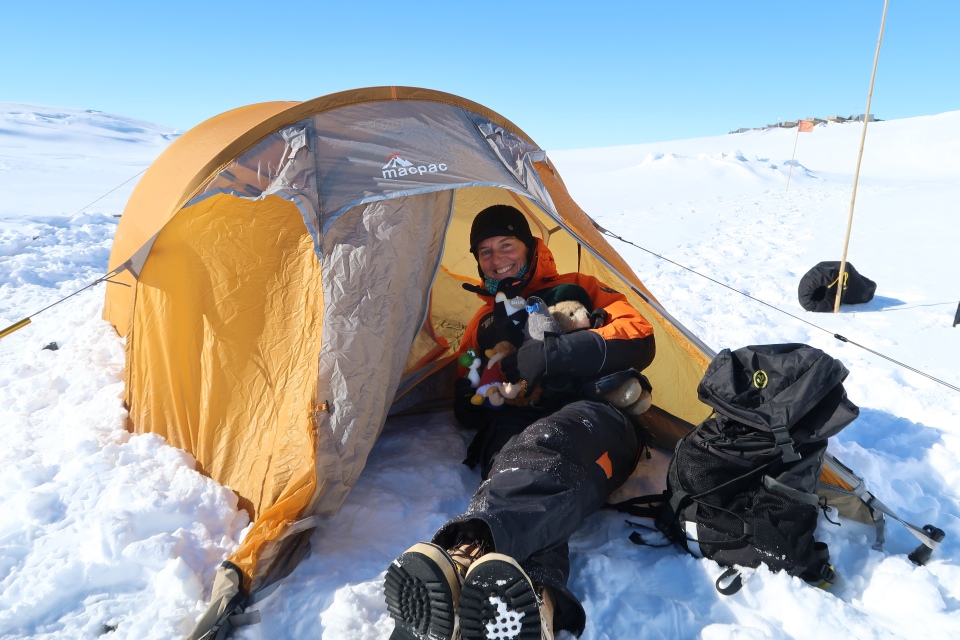 Shelley and the ambassadors take shelter from the wind in the tent that they pitched during Antarctic Field Training. Image: LEARNZ.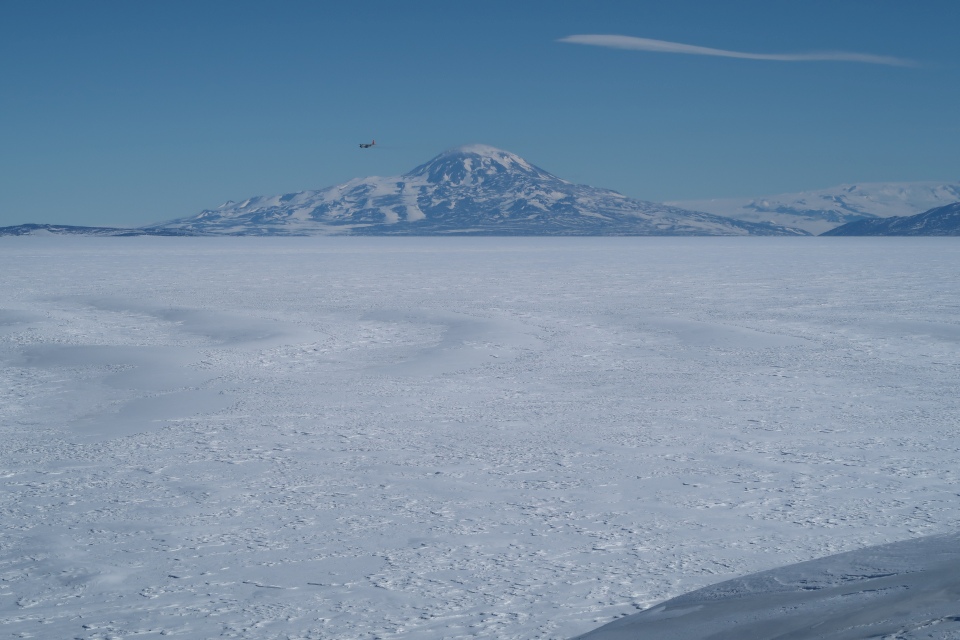 You watched another Hercules aircraft flying into McMurdo Sound today. Image: LEARNZ.
Christina talks to Shelley and the ambassadors about the Ross Ice Shelf and shows on the map how large this area of ice is. What is the difference between an ice sheet and an ice shelf? Image: LEARNZ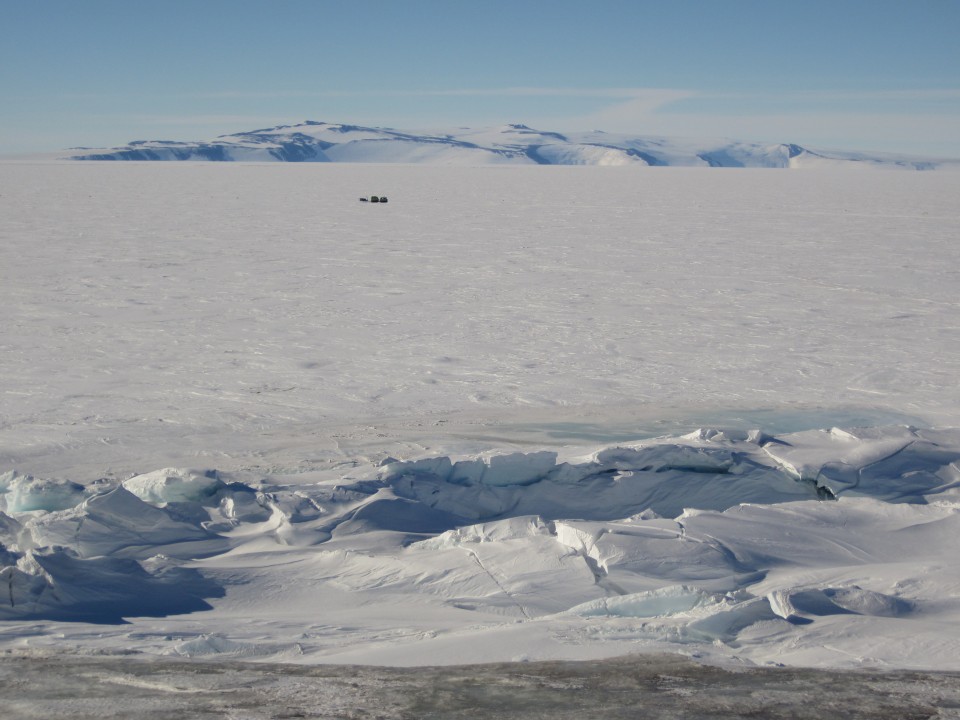 A Hagglunds vehicle travels across the sea ice near Scott Base. Image: LEARNZ.