Diary 5
Date:
Wednesday, November 29, 2017
Field Trip Name:
Antarctica
Weather:
Sunny with little wind -7 degrees Celsius
Where You Are:
Scott Base
Kia ora koutou,
You woke to another glorious day here in Antarctica. You began the day with a hearty breakfast. The food provided at Scott Base is fantastic and the cold seems to give everyone a healthy appetite.
Curious about climate change
You then spoke with Red Beach School and Rangiora New Life School during the web conference. These students had challenging questions about climate change and Christina and Christian both had a great time trying to answer questions that scientists are still trying to figure out. One question was about how sea ice is affected by climate change and how it might change in the future and this is still something scientists are trying to understand. You can listen to a recording of this web conference.
Getting out into the field
Following the web conference, you headed outside to talk to Christian from the Ross Ice Shelf Programme. Christian showed you the Hagglunds they used to take gear out to their field site 350 kilometres away from Scott Base on the Ross Ice Shelf. These Hagglunds drive much slower than cars and it took several days to tow all the gear out to the camp. Christian talked about how the weather affected their progress with storms forcing them to stop as they could no longer see where they were going. Two overland traverses were completed to move the heaviest equipment to the site while most of the scientists and smaller gear will be flown in by plane. Christian and Christina hope to fly to the site tomorrow where drilling has already begun.
Afloat on the ice
Staying so far away from Scott Base also has its challenges. Christian explained that they have to sleep in tents and make sure all their waste is taken back to Scott Base. People even have to pooh in a bucket and this will then go back to base where it can be treated. The camp is effectively floating on a really thick platform of ice. The ocean tide lifts the ice up and down, about one metre each day. Christian said that even though they will be far away from the open ocean they are still at sea. At least they will not get sea sick. You can watch the video about this.
Turning seawater into freshwater
After lunch you spoke with Jason, an engineer who had promised to give you a behind the scenes tour of the base and show you how it manages its services such as electricity, water and waste. Jason took you out to the edge of Ross Island below Scott Base to show you where sea water is pumped into the base. This water has to go through a process called reverse osmosis to remove the salt. This is done by heating the water and putting it under pressure to remove the salt. You can see this in the video. This process requires lots of energy and only about 15 percent of the salt water heated becomes freshwater. It is therefore important for everyone to reduce the amount of water they use. You are only allowed to have 3-minute showers! All the electricity for Scott Base comes from three wind turbines, and diesel generators when the wind isn't blowing. Scott Base and McMurdo Station share a power network because they are only three kilometres apart.
Waste management
Another challenge for the base is managing waste. All rubbish is sorted and sent back to New Zealand. Human waste also needs to be treated. Jason took you to the small but rather smelly pooh plant where waste is treated with microorganisms to make it safe to return to the sea while solid waste is separated out and sent back to New Zealand. It's good to know that Scott Base is doing everything it can to reduce its impact on Antarctica.
Get involved
With the sun still shining and hardly a breath of wind you headed out on to the sea ice to meet some local Weddell seals. You kept your distance, so you didn't disturb the seals but got close enough to see their gorgeous fur coats. Weddell seals haul themselves out of the water through cracks in the sea ice. Scientists are interested in finding out how these seals are affected by climate change and people fishing in the Ross Sea area. You can help with this project by becoming a citizen scientist. By counting seals in photos taken near Scott Base you can help scientists understand and monitor changes in the seal population. Visit the project website to take part.
Tomorrow is your last day in Antarctica. Make sure you're well rested and ready to make the most of it.
See you in the morning,
Shelley the LEARNZ field trip teacher.
Shelley and the ambassadors talk to Christian about setting up a remote field camp on the Ross Ice Shelf. Image: LEARNZ.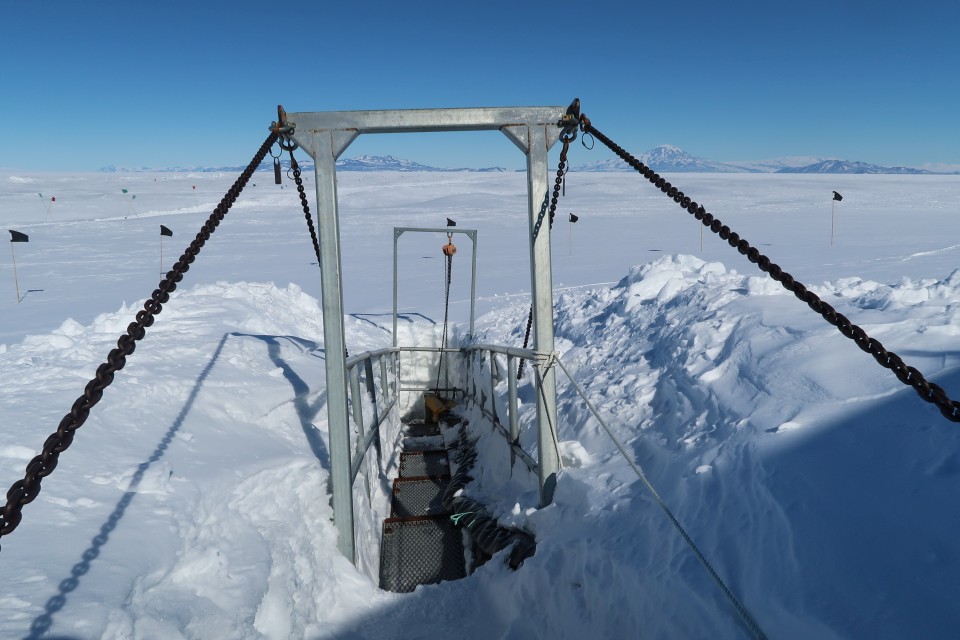 This is where water from the sea is pumped up to Scott Base to turn into drinking water. Image: LEARNZ.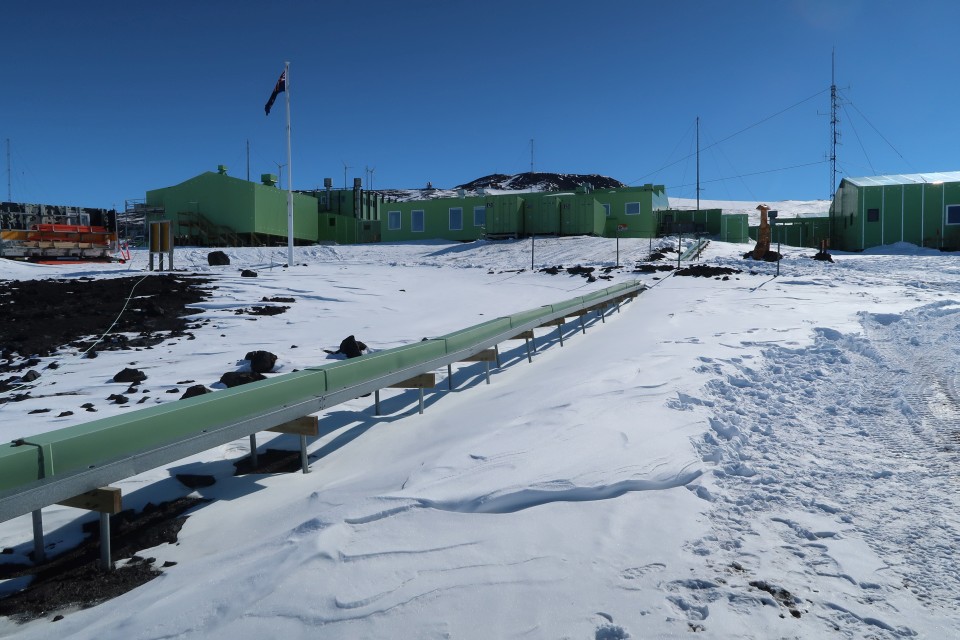 This pipeline transports sea water up to the reverse osmosis plant at Scott Base where it is turned into drinkable water. Image: LEARNZ.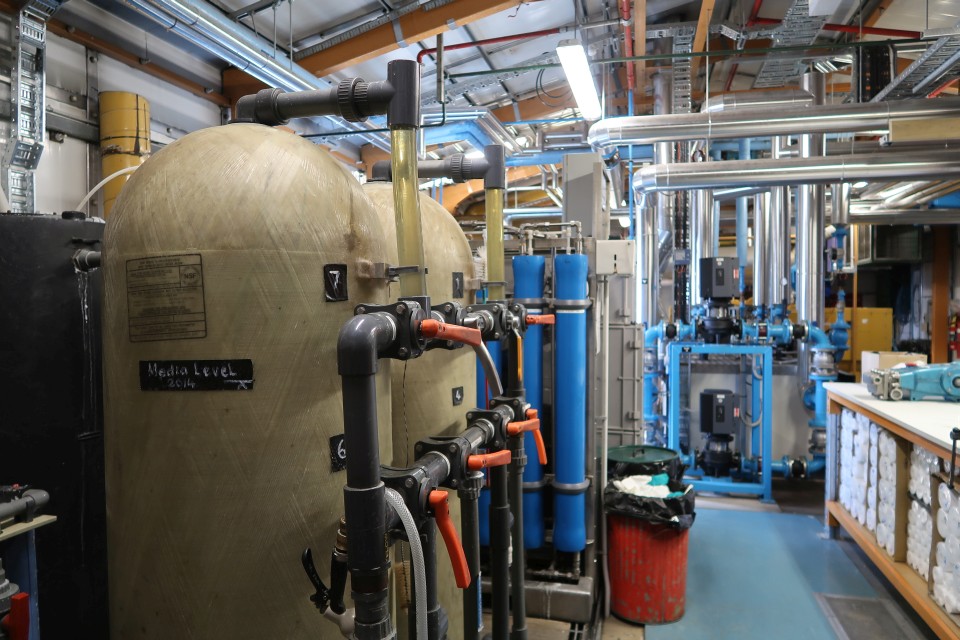 This is where seawater goes through a process of reverse osmosis to remove the salt. The water is heated from -2 degrees to 10 degrees and pressurised. Image: LEARNZ.
Welcome to the pooh plant. Scott Base has its own sewage treatment plant where microbes clean the sewage and solids are removed. What happens to the solid waste? Image: LEARNZ
Jason shows Shelley around the waste treatment plant at Scott Base. Image: LEARNZ.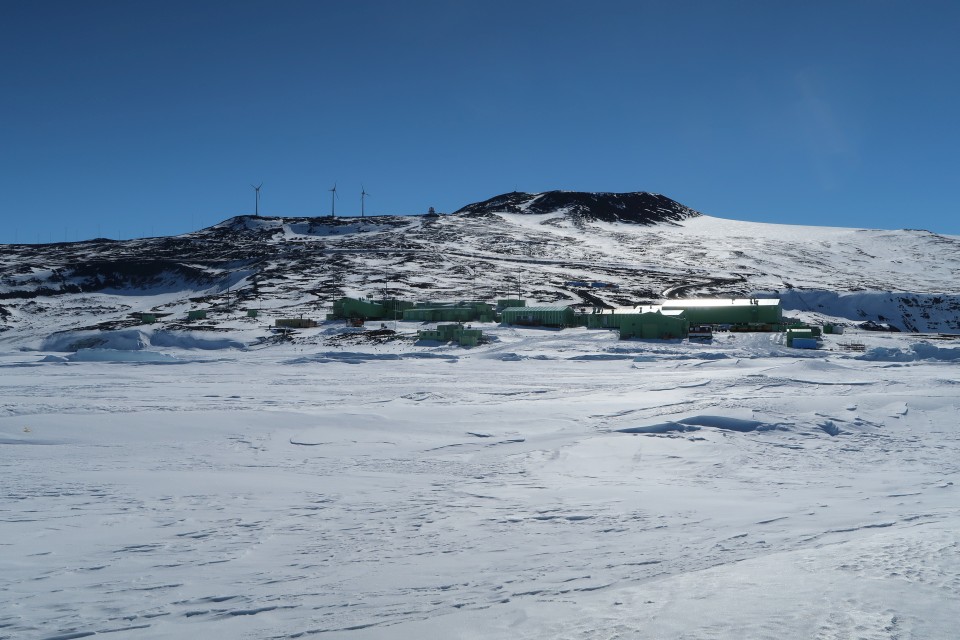 Looking up towards Scott Base from the sea ice where you can see wind turbines which help power the base. Image: LEARNZ.
Meet some local Weddell Seals lying on the sea ice close to Scott Base. Image: LEARNZ.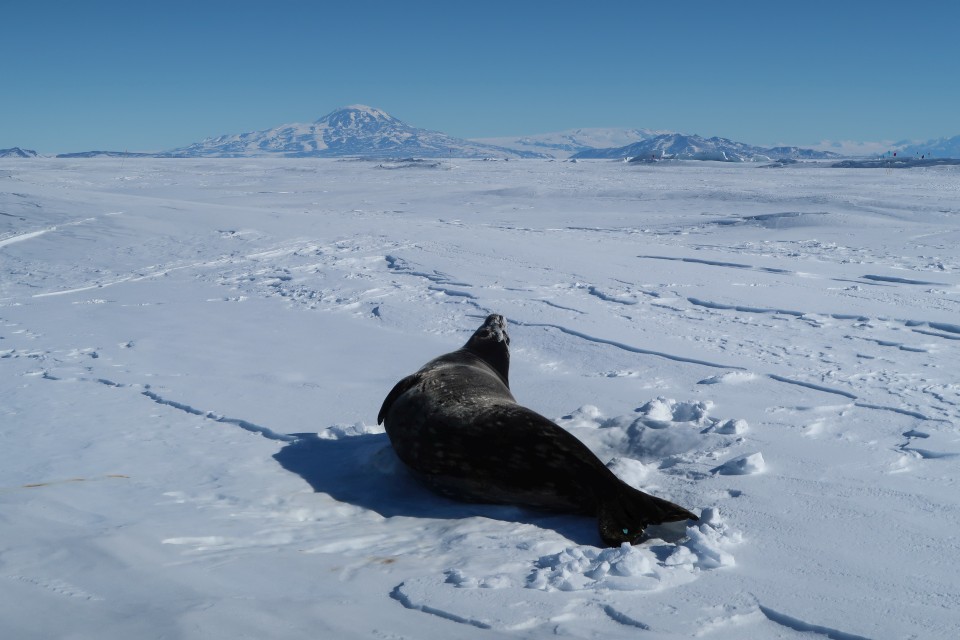 You can become a citizen scientist and help scientists to better understand how Weddell seals could be affected by climate change. Take part in the Weddell Seal Count Image: LEARNZ.