Diary 1
Date:
Tuesday, November 13, 2018
Field Trip Name:
Antarctica
Weather:
-6 degrees Celsius on arrival at McMurdo Sound
Where You Are:
Travelling to Scott Base, Antarctica
Kia ora koutou,
It has been a challenging start to this year's Antarctic New Zealand science season with the longest delay in history. Spring storms have grounded many flights. Thankfully you were not affected by this and a break in the weather allowed you to begin your Antarctic adventure.
Preparing to head south
You had to report to the Antarctica Passenger Terminal in Christchurch at 6.30am to check in. Just like with international travel you had to have all your luggage scanned. The terminal was packed with excited people. Some of these people had been waiting to fly south for over a week. The United States Antarctic Programme and Antarctica New Zealand work together to get scientists to the ice. The US Antarctic Base is only 3 kilometres away from New Zealand's Scott Base, so your flight had more Americans than kiwis onboard. It was easy to tell where people were from because each country issues Antarcticians with different ECW Extreme Cold Weather clothing. You had to wear this clothing on the flight. It felt awkward waddling onto the plane in heavy insulated boots and waterproof pants but when you arrive in Antarctica you will be glad of all the warm gear.
Onboard the C17 Globemaster aircraft
You were welcomed aboard the C17 aircraft by US Airforce staff who showed you where to sit. These planes are not made for comfort and carry more cargo than people. You had to squeeze into a seat along the side of the aircraft and wear ear plugs to block out the noise of the plane. At least you were given a bag of tasty food to keep you energised during your five-hour flight. Despite the high-pitched noise of the plane's engines most people managed to catch up on sleep during the flight. There are only four tiny windows on the C17 so later in the flight you frequently made your way to one of these windows looking to get a first glimpse of Antarctica. Finally, a break in the cloud revealed sea ice below. It was amazing to see how far this sea ice extends and see all the cracks in the ice. Eventually the sea ice gave way to a land of ice and mountains.
Descending into McMurdo Sound
The ambassadors were allowed a quick trip to the cockpit to meet the pilots and enjoy a view out across northern Victoria Land. It's easy to forget just how big Antarctica is until you see it from the air. A view of mountains stretched out for miles. You then had to return to your seat and buckle up as you began your descent into McMurdo Sound. It seemed to take forever for the plane to lose height. It is possible for a C17 to make it all the way to Antarctica and still have enough fuel to return to Christchurch if the weather prevents a safe landing. The excited chatter fell quiet as people nervously waited to land. Cloud had rolled in and I began to wonder if we might have to turn back. At last you felt the thud of the plane landing on the ice.
Welcome to Antarctica
It was such a relief to leave the cramped and noisy plane and step out on to the ice. The snow squeaked beneath your boots and the cold air stung your face as you were escorted across the ice to a bus. It was minus 6 degrees Celsius, but the wind made it feel far colder. It was hard to see where the white ice ended and the sky began as everything was white. It would be so easy to get lost in conditions like this and it made me realise just how lucky we were to be able to land. You were rushed onto a purpose-built bus with massive tyres, so the next plane could land. The windows in the bus quickly misted over. You couldn't see anything as you bumped your way across the ice to Ross Island. After about half an hour you reached Scott Base. This is New Zealand's permanent scientific base and it will be your home for the next week. You were welcomed on to the base and given a tour. Each person was assigned to a bunkroom. You met the three other people you will be sharing a room with and unpacked your gear.
Settling in at Scott Base
After such a long day of travel everyone was keen to get to the mess hall ready for a delicious meal. Scott Base is known for providing fantastic food and it was hard to resist seconds. It was an incredible feeling looking out from the base lounge window across the icy wilderness of Antarctica. Before you can get out and explore this amazing place you will have to complete your Antarctic field training. Until then you aren't allowed to leave the base. The sun does not set at this time of year, so it was surprising to find out how late it was. Luckily each bunkroom has shutters on the window to block out the light, so you can still get a good night's sleep.
See you at Antarctic Field Training tomorrow.
Shelley the LEARNZ field trip teacher.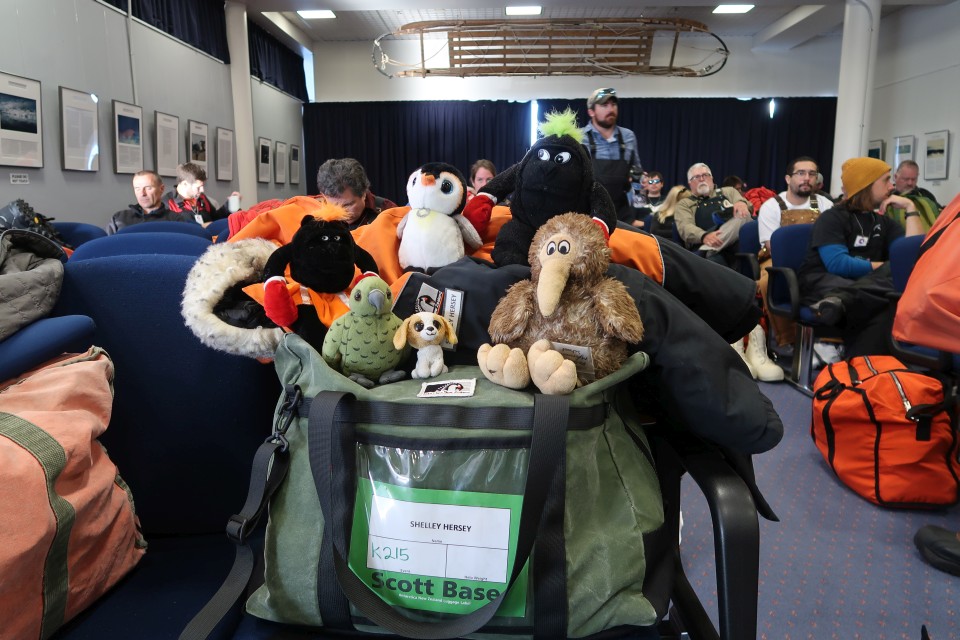 The ambassadors wait for their flight to Antarctica in the Antarctic Passenger Terminal in Christchurch. Image: LEARNZ.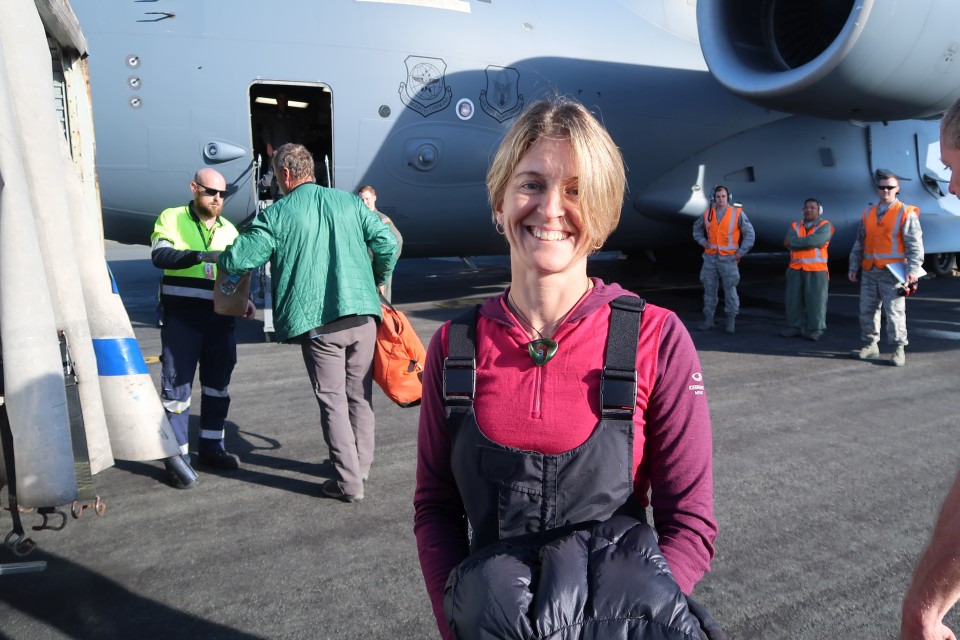 Shelley is about to board the C17 Globemaster aircraft destined for Antarctica. Image: LEARNZ.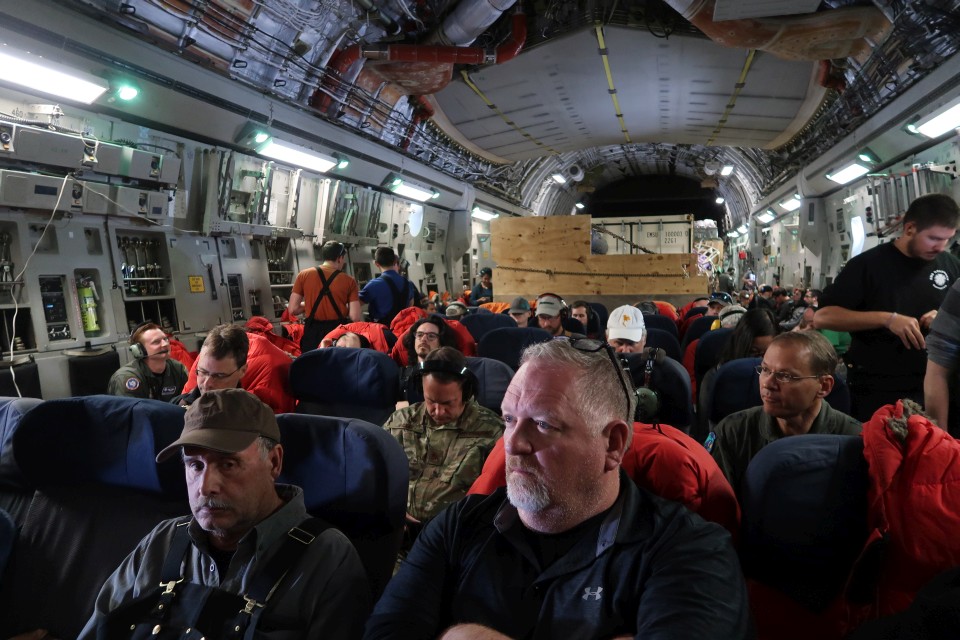 Looking from the front to the back of the C17 aircraft. These planes aren't built for comfort but can carry lots of cargo. Image: LEARNZ.
Shelley and the ambassadors settle in for the five hour flight to McMurdo Sound in Antarctica. Image: LEARNZ.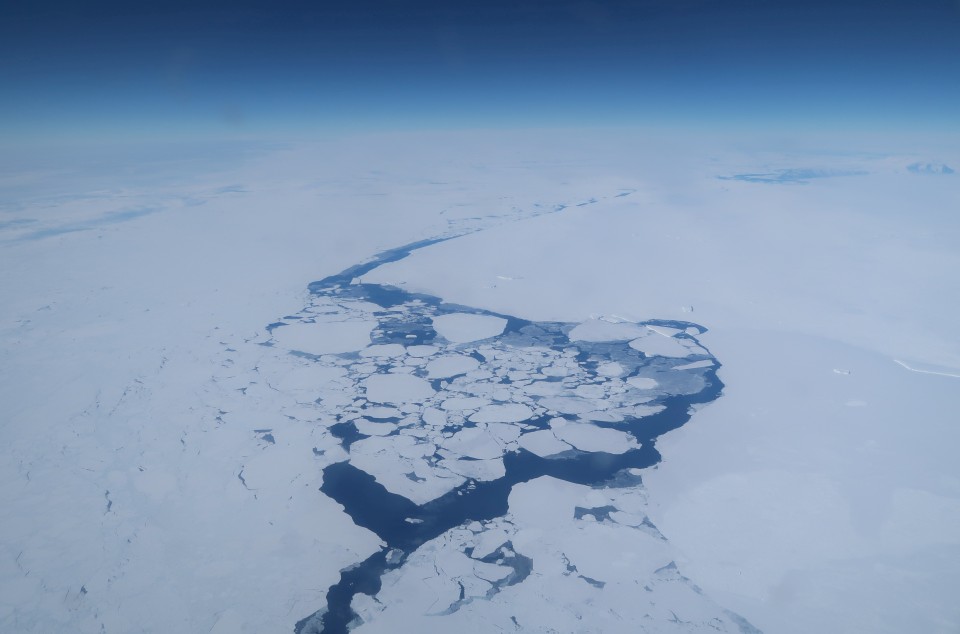 As the cloud cleared you could see huge areas of sea ice as you approached Antarctica. Image: LEARNZ.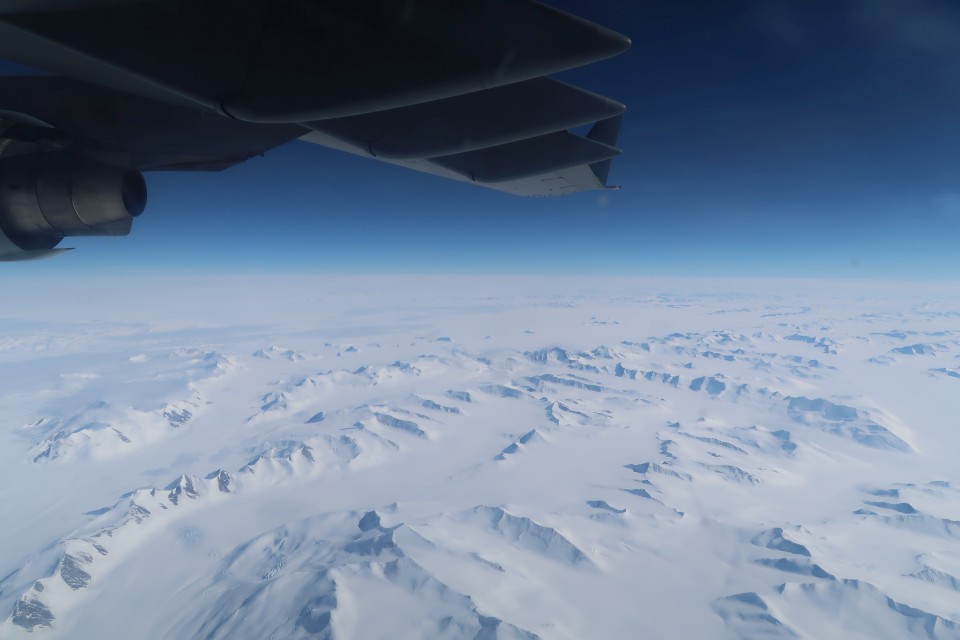 You could see miles and miles of mountains as you crossed northern Victoria Land on the way to McMurdo Sound. Image: LEARNZ.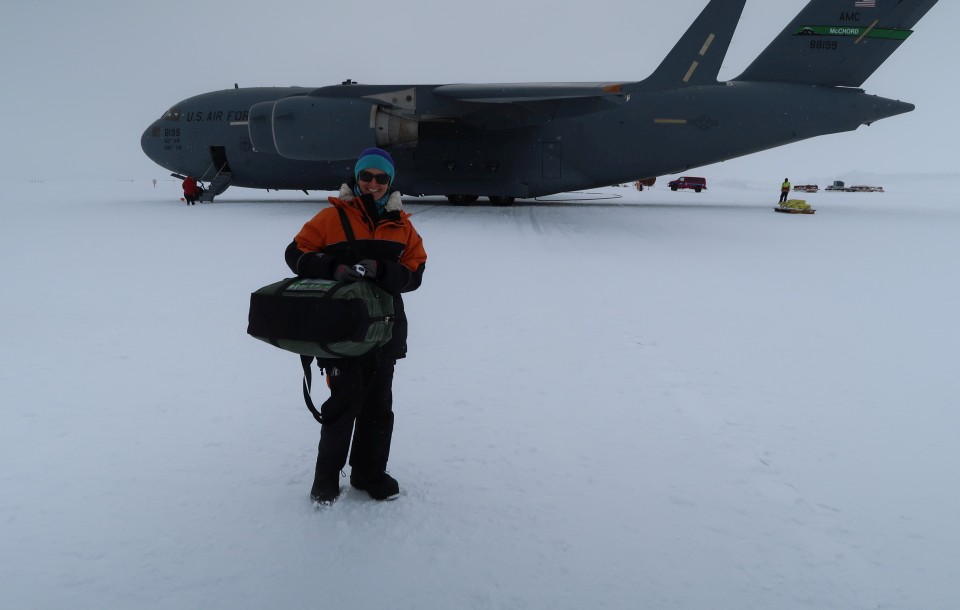 Shelley arrives in Antarctica ready to travel across the ice to Scott Base. Image: LEARNZ.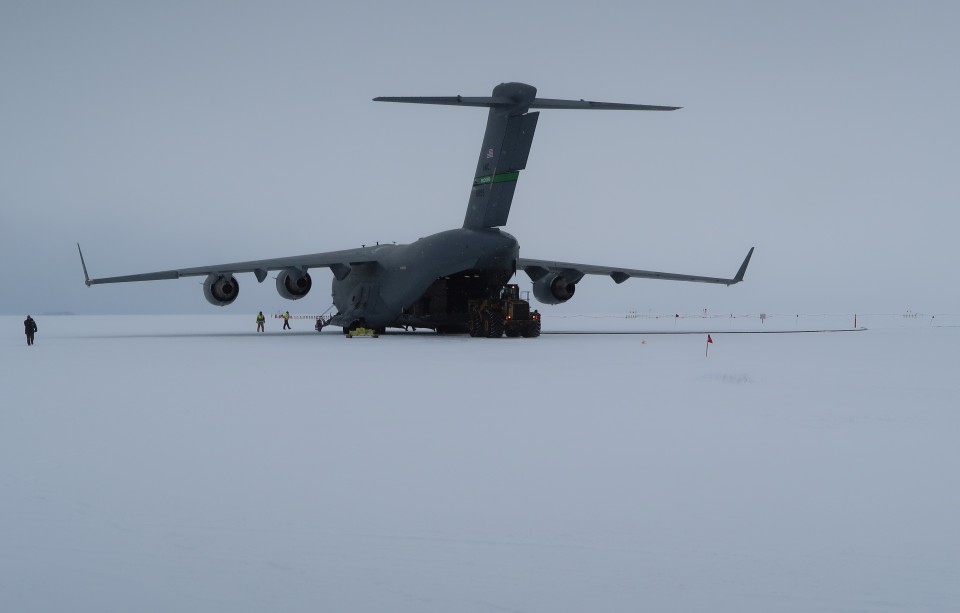 Cargo is unloaded from the C17 aircraft so it can be taken to either Scott Base or McMurdo Station. Image: LEARNZ.
Passengers walk to a purpose-built vehicle which will drive across the ice to Scott Base. Image: LEARNZ.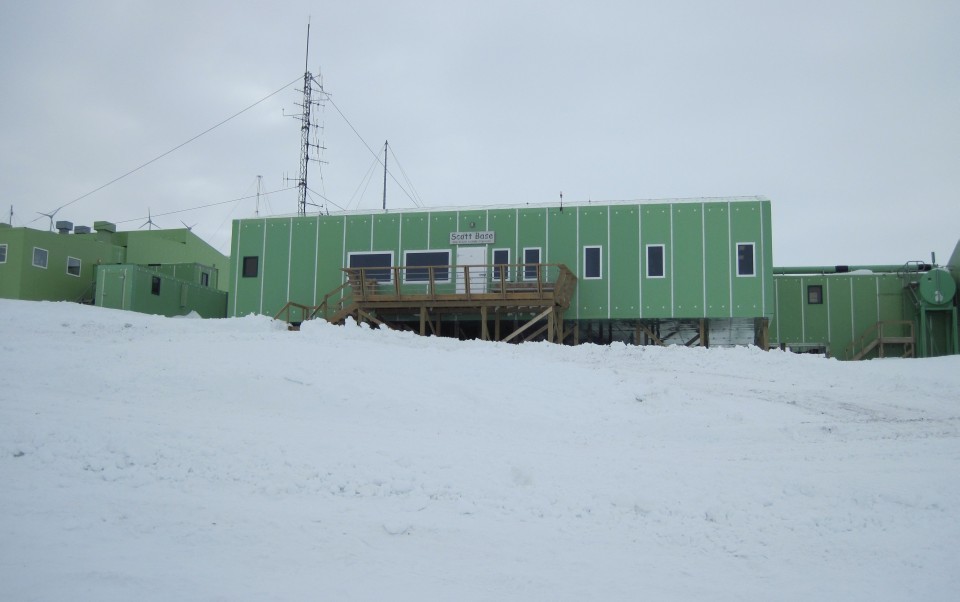 Welcome to Scott Base, New Zealand's scientific base in Antarctica. This will be your home for the week. Image: LEARNZ.