The Waterview Connection Project began in 2012 and is now nearing completion. The project is on target to finish in early 2017. 
Since the August 2015 LEARNZ field trip the following has occurred:
September 2015
Tunnel painting begins. The tunnel walls are being painted a cream colour to 4m in height and then black on the roof. 
October 2015
Southern Ventilation Building structure is completed.
Alan Wood Reserve opens for walking and cycling.
19 October 2015 - Alice finishes the second of two tunnels and completes her two year tunnelling journey.
November 2015
Dismantling of Alice begins. Alice will be shipped back to her designers in Germany.
December 2015
Opening of the Waterview Reserve Playground.
The excavation of the last of 16 cross passages that run between the two motorway tunnels is completed.
January 2016
Hendon Footbridge 110 tonne arch installed. 
Mechanical and electrical fit-out of tunnels begins.
February 2016
Work on Waterview Reserve skatepark begins.
March 2016
Work continues on the Great North Road Interchange with replacement of a section of concrete on ramp 4.
Work starts on the 2.5km Waterview Shared Path which will improve connections for people travelling through the suburbs of Waterview and Mount Albert.
April 2016
Work on a small 90 metre long Northern Ventilation Tunnel (NVT) begins.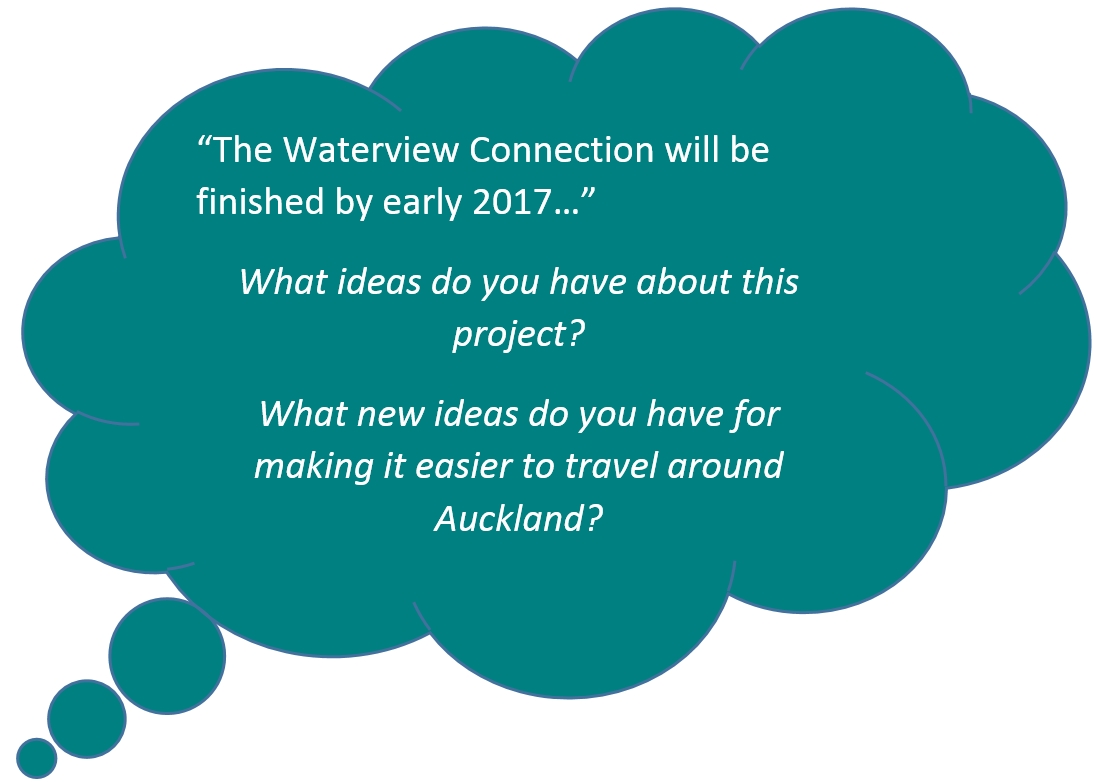 June 2016
Dennis the giant yellow gantry crane finishes constructing the Great North Road Interchange. 
New changing rooms and a volleyball court have been opened at Valonia Reserve.
July 2016
Jet fans for ventilation are fitted in the tunnels. 
Alan Wood Pond construction will change a water treatment site into a man-made pond for collection of stormwater.
August 2016
State Highway 20 (SH20) widening begins.
The final stage of the Valonia Reserve skatepark and half basketball court begins.
In September 2016 you can take part in the LEARNZ virtual field trip to the Waterview Connection construction site. You will see how work is progressing. Drive through the tunnels and find out what needs to be completed before the opening in early 2017.