Diary 1
Date:
Monday, August 25, 2014
Field Trip Name:
Waterview Connection
Field Trip Place:
Auckland
Where You Are:
Travelling to Auckland
After much anticipation you were finally able to start the Waterview Connection field trip today. You travelled to Auckland yesterday so that you would be here in time to start your safety induction course at 7am.
Where would we be without roads?
Travelling south of Dunedin along State Highway 1 to the airport reminded you of why our roads are so important. Without a good network of roads life would be much more difficult. Looking back in time we have not always been able to travel large distances by road and certainly not comfortably. Even just a few decades ago it would have taken you a lot longer to drive between cities and now we can easily drive hundreds of kilometres on safe, well maintained roads. New Zealand's network of roads is one of our most valuable assets, helping to connect places and people and keep our economy growing. After travelling to Nepal earlier this year and spending 30 hours on a bone jarring bus journey, I certainly appreciate the quality of roads in New Zealand!
A scenic flight north
It felt like spring as you left sunny Dunedin and flew to Christchurch for a brief stopover before heading to Auckland. There was still plenty of snow on the mountains and the views between patches of cloud were impressive. Long stretches of road could be seen snaking across the ground below and you could see why our State Highway network includes over 11,000 kilometres of road. Our long narrow country requires lots of roads and a huge 2.2 billion dollars is spent each year maintaining them. You can find out more in the background pages.
Mount Ruapehu and Ngauruhoe stood out in the evening light and made me want to go skiing. By the time you reached Auckland it was nearly dark and you could just see the round outline of Rangitoto. 
Across Auckland
Luckily at this time on a Sunday evening Auckland's roads were quiet and free of traffic and you were able to make it from the Airport into the city in less than half an hour. Once the Waterview Connection is finished you will be able to complete this journey in about half the time. 
Waterview Connection will finally complete the long awaited Western Ring Route in Auckland and involves building 4.8 kilometres of new motorway. About half of this new motorway will be underground in two tunnels. Construction of one of these tunnels is nearly finished and this week you will be able to go underground to see the tunnel-building machinery. This is New Zealand's biggest road project so to appreciate the size of this project and to see how it develops over time, you will have to join us on the series of four field trips over the next three years. 
Safety first
Before you can go into the tunnel and explore the construction site you have to complete a safety induction course. You met Jay Lauten the Health and Safety Co-ordinator for the Well-Connected Alliance. He taught you everything you needed to know to keep safe on site. You are now ready to get up close to the action and see for yourself how such an ambitious project is carried out.
Make sure you have your hard hat, high-vis vest and boots ready to explore the site tomorrow.
See you then,
Shelley and Alvin the LEARNZ ambassador.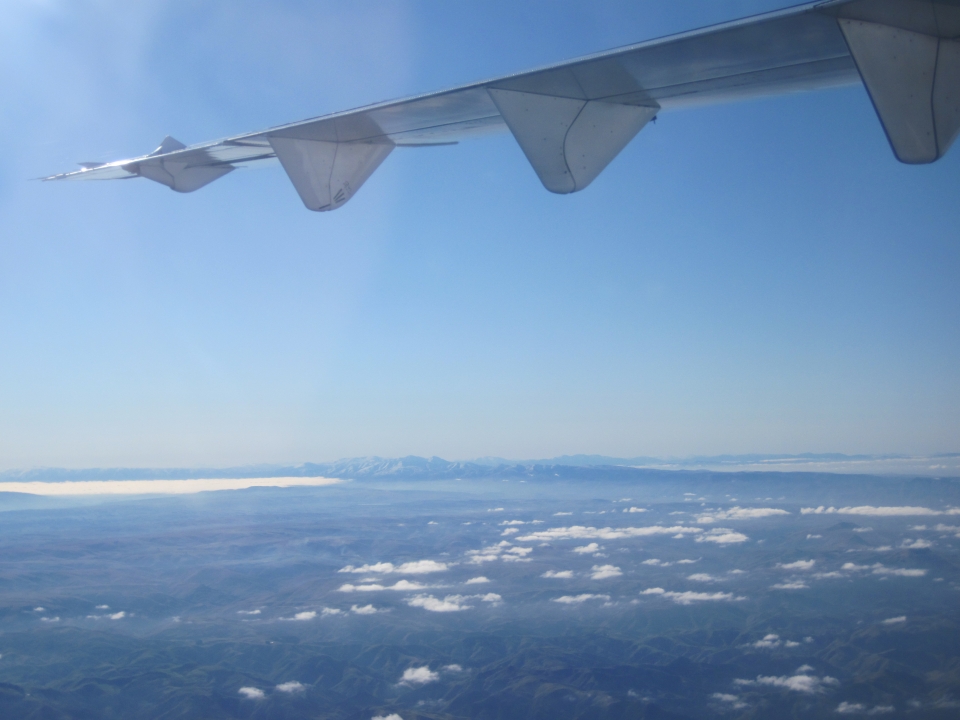 It was a spectacular day to be flying north from Dunedin to begin the Waterview Connection field trip.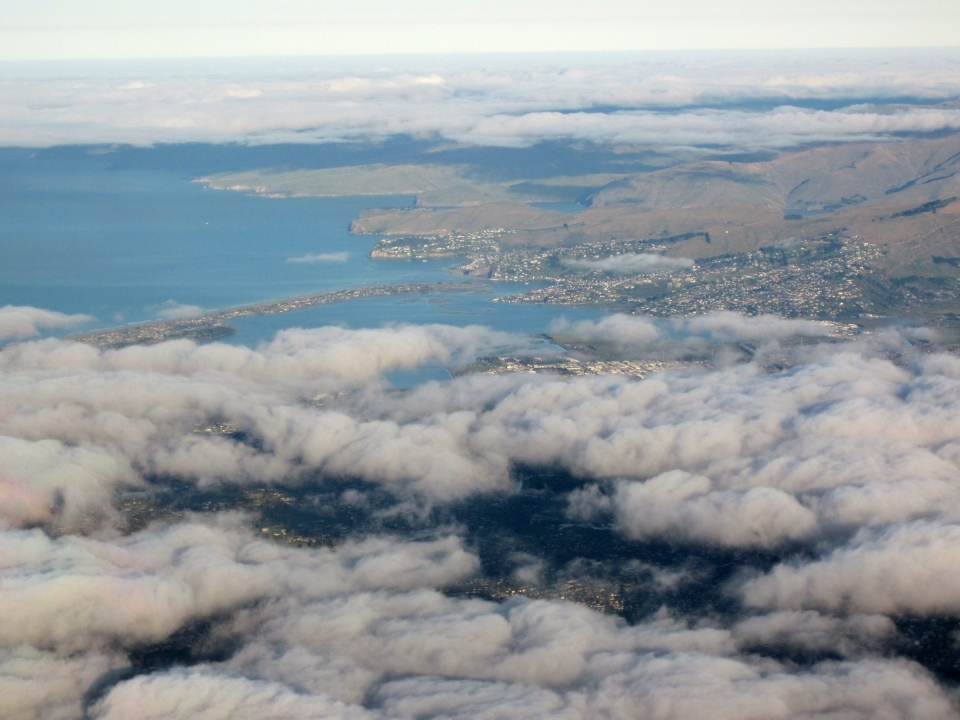 Cloud covered most of  Christchurch City but you caught a glimpse of Sumner and Banks Peninsula.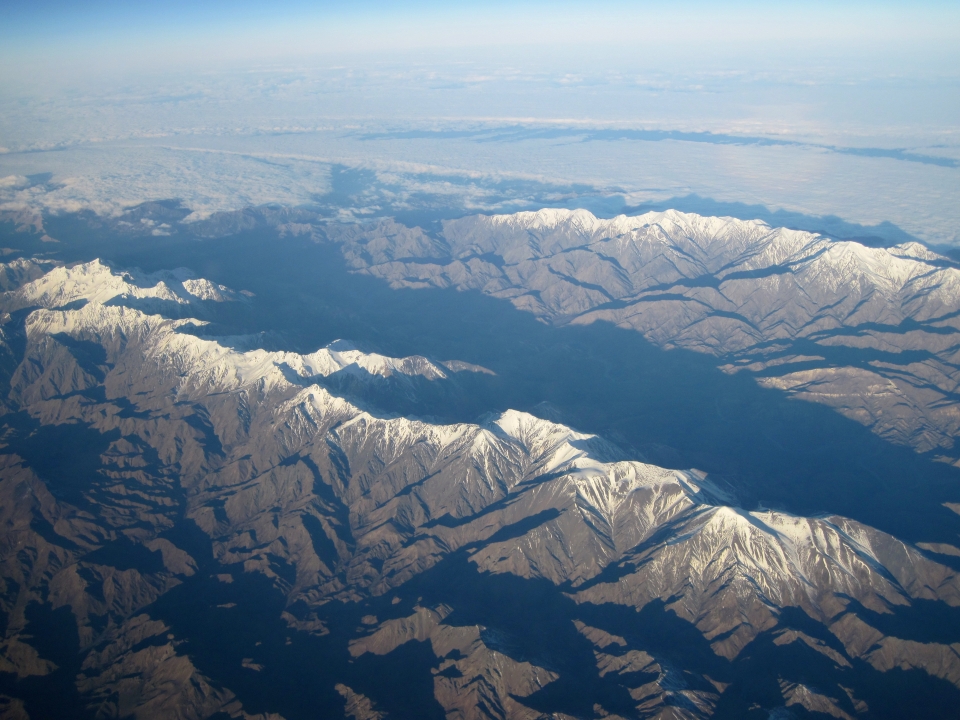 Snowy peaks could be seen near Kaikōura. What is the name of these two mountain ranges?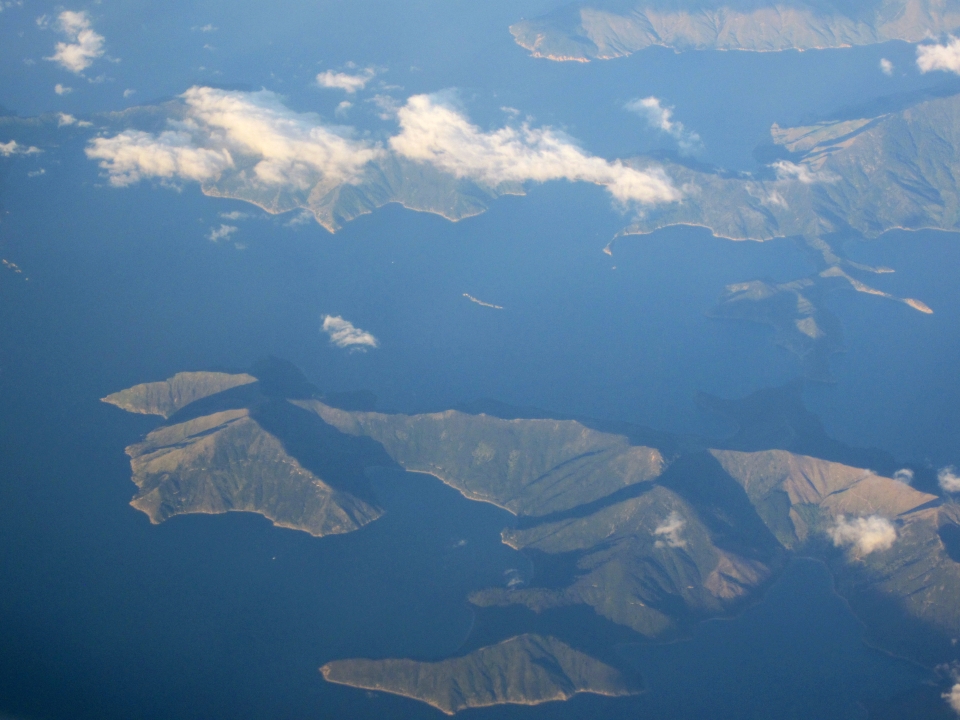 Looking over the Marlborough Sounds it was easy to forget that it is still winter.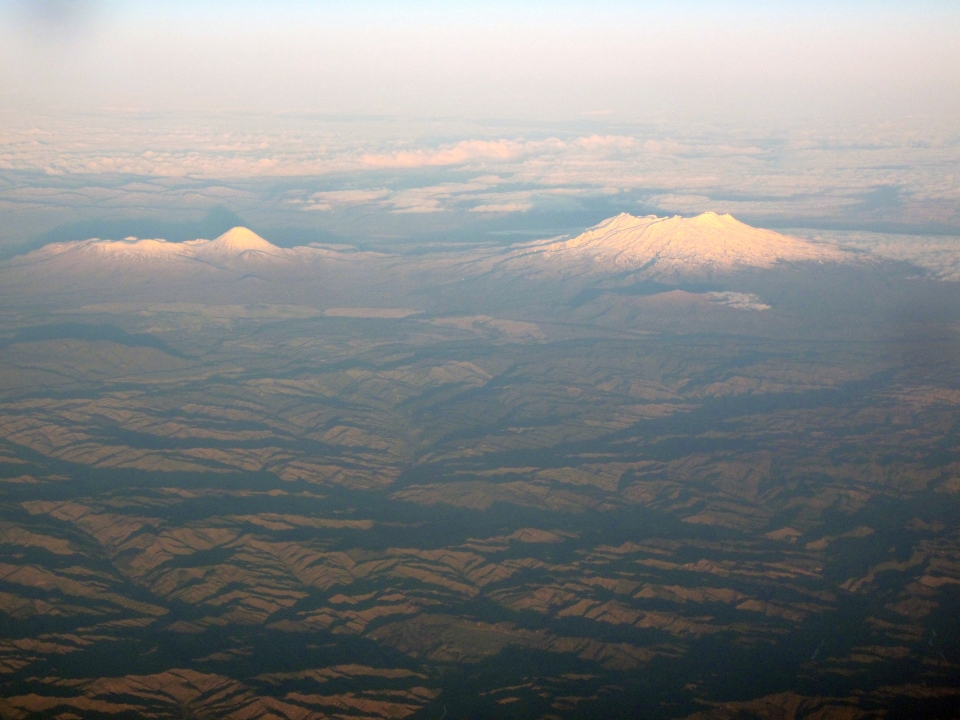 Mount Ruapehu and Ngauruhoe shone in the evening light and looked like a perfect place to go skiing.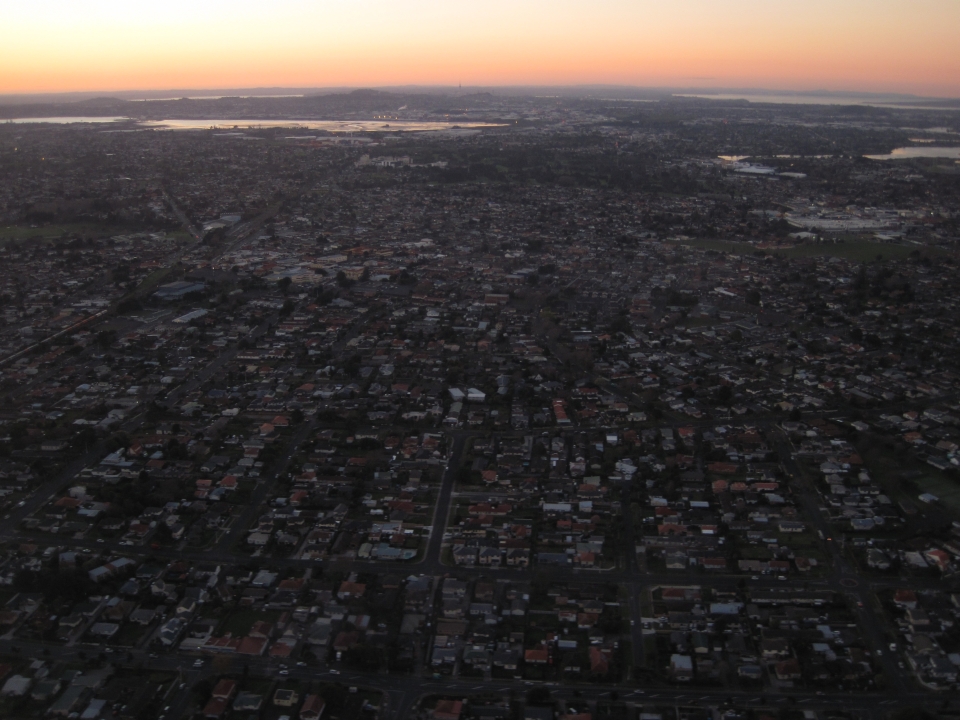 The light was fading as you approached Auckland.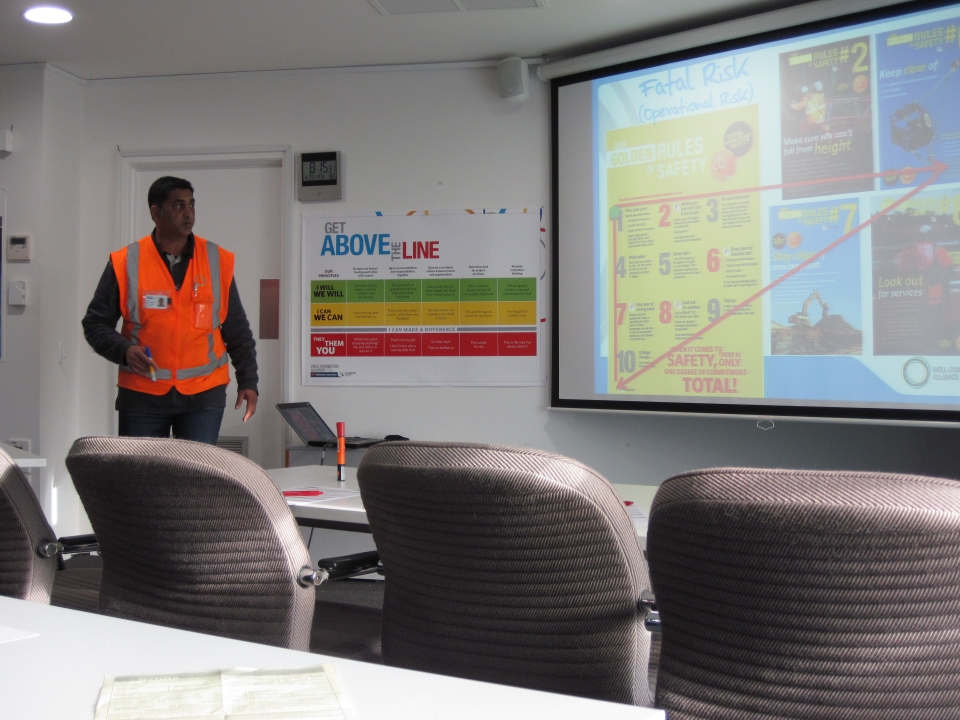 You have to complete a safety induction at the Waterview Connection site office before you can go on site. What hazards do you think there are on this site?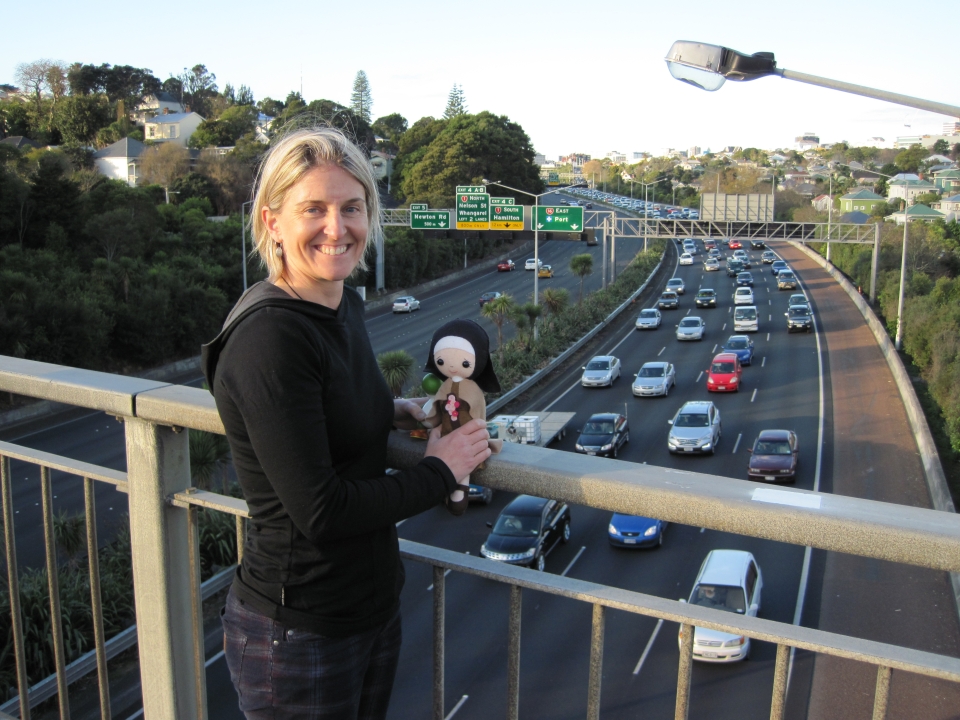 Shelley and the ambassadors check on traffic conditions above State Highway 16. 
Rush hour in Auckland. How do you think the Waterview Connection will improve traffic congestion in Auckland?