Diary 2
Date:
Tuesday, August 26, 2014
Field Trip Name:
Waterview Connection
Field Trip Place:
Auckland
Where You Are:
Auckland City
To understand the scale and importance of the Waterview Connection Project you need to look back in time to see how roads have improved and how tunnels used to be built. 
Auckland roads
Back in the 1950s when the population of Auckland was only about 350,000 there were fewer roads. As Auckland grew so too did its demand for better roads. The Auckland Harbour Bridge was opened in 1959 and quickly reached capacity. In 1969 'clip-ons' were added to double the number of lanes from 4 to 8. Even then people realised that Auckland needed an alternative to State Highway One and the Harbour Bridge. You drove over the bridge and it was easy to see how busy this would get during peak hour traffic.
The long awaited Western Ring Route
The Western Ring Route was planned back in the 1950s to provide another way to travel around the city. The Waterview Connection will finally complete this long awaited route. You met Peter Spies in the heart of Auckland City, down at the waterfront to find out more about the background to this project. Peter explained that the Waterview Connection will improve Auckland's economy. People will spend less time travelling and less money on fuel. This helps all of New Zealand as goods and services are cheaper to transport. You can watch the video to find out more.
Why build tunnels?
Once finished the Western Ring Route will not only be the longest motorway in New Zealand but it will also include the longest tunnels. The decision to build half of the Waterview Connection underground was an easy one as it was the only way to link existing motorways and not destroy local communities. The tunnels might be expensive but they save hundreds of houses, a supermarket, Oakley Creek, another main road and the rail link which all pass overhead. 
Taking the hard work out of tunnelling
Two tunnels are being built, one for north bound traffic and one for south bound traffic. Unlike older tunnels in New Zealand these tunnels will be built by a Tunnel Boring Machine (TBM) nicknamed Alice. In the old days tunnels such as the Homer Tunnel that gives access to Milford Sound in Fiordland were built by hand. Picks and shovels were used and later explosives and tunnelling took many years. It will only take a year to bore each tunnel and this week Alice has bored over 1.9 kilometres. This is worth celebrating because now the tunnel is officially the longest in New Zealand, surpassing the length of the Lyttelton Tunnel in Christchurch, which was finished in 1964.
Quality questions 
You travelled back to the southern approach to the Waterview Connection Tunnel to complete the audioconferences. Helen Cook the communications advisor for NZTA met you at the site office and answered questions from Marist College and Marco School. Some of the questions were about Alice and how she works. Alice runs mostly on electricity and has 24 electric motors; the ambassadors and I were amazed at how much Alice costs to run. You can listen to the audioconferences to find out more.
More than just a road
This huge project is not just about building a road, it's more than that. Not only will tunnels be constructed but also a whole range of other facilities will be created. Helen talked about leaving behind a positive legacy by creating parks, sports facilities, skate parks, walking tracks, bridges and cycle-ways. You will be able to see how this develops during our next three Waterview Connection field trips. Watch the video to find out more.
Tomorrow you will go on site to meet experts from the Well-Connected Alliance and discover how they are working to complete New Zealand's biggest road project.
See you in the morning.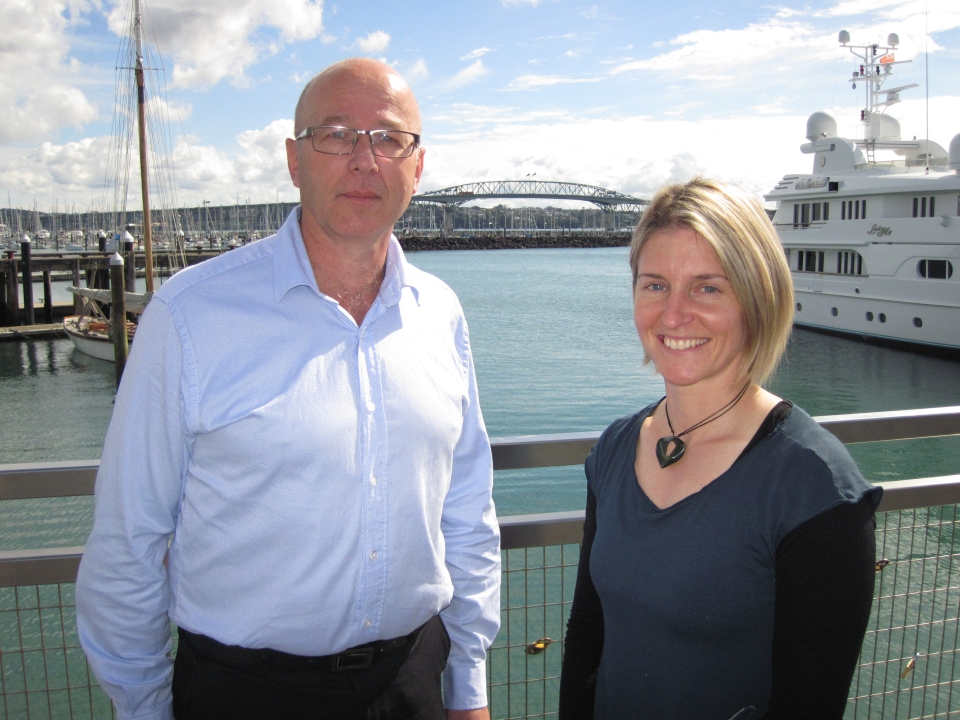 Peter Spies and Shelley talk about Auckland's need for good roads. Why do you think Auckland has traffic problems?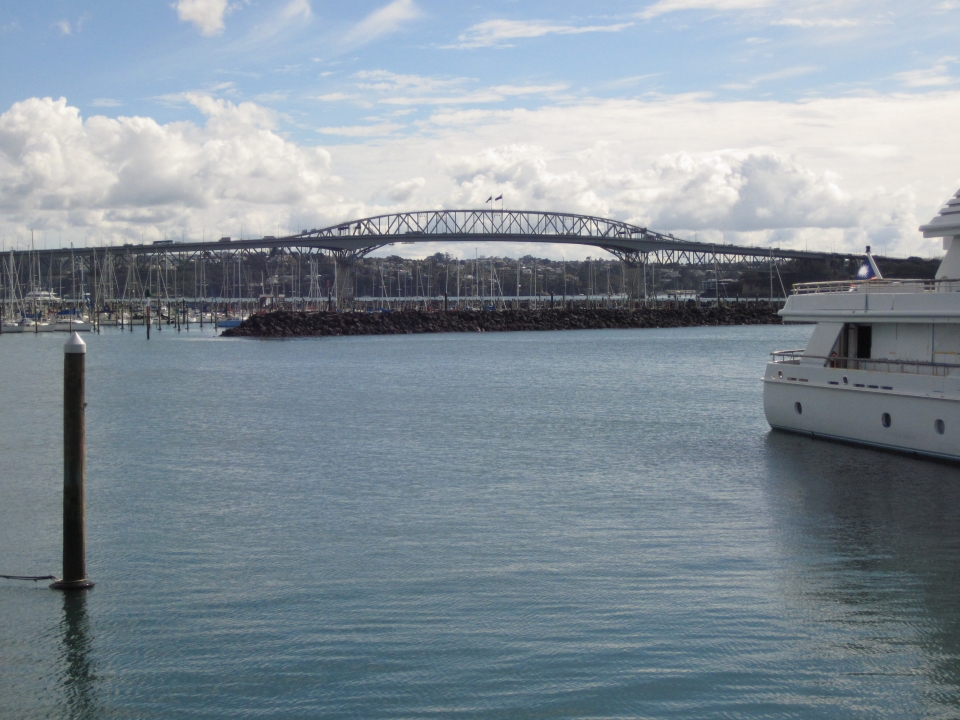 The Auckland Harbour Bridge has been modified to take more traffic; how has it been modified?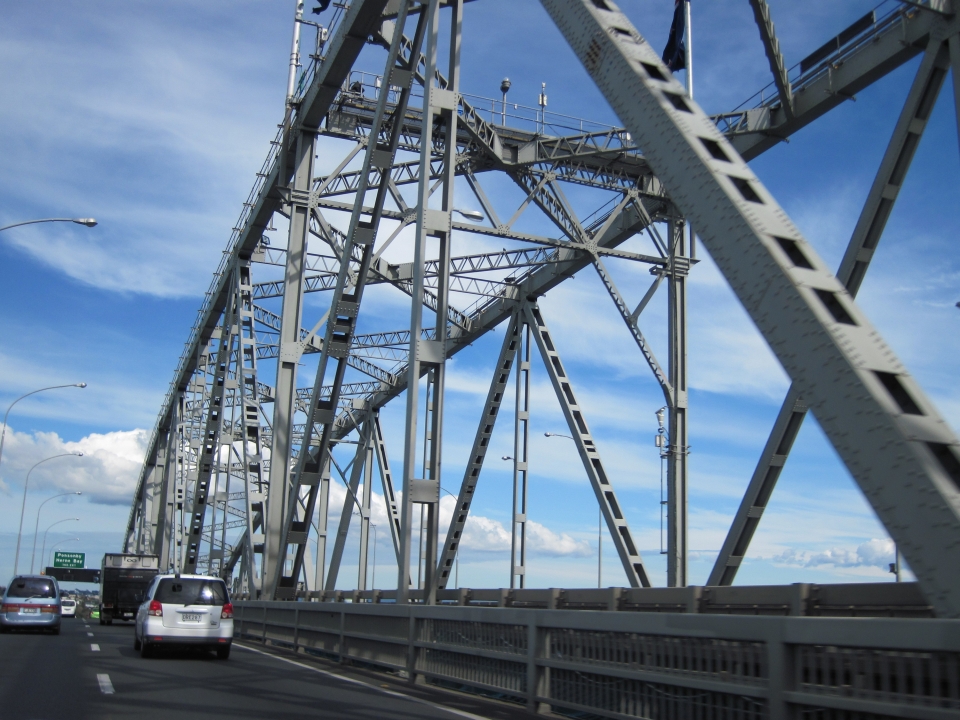 Driving over the Auckland Harbour Bridge is much more pleasant when it is not busy. How do you think traffic is managed on this bridge to reduce congestion?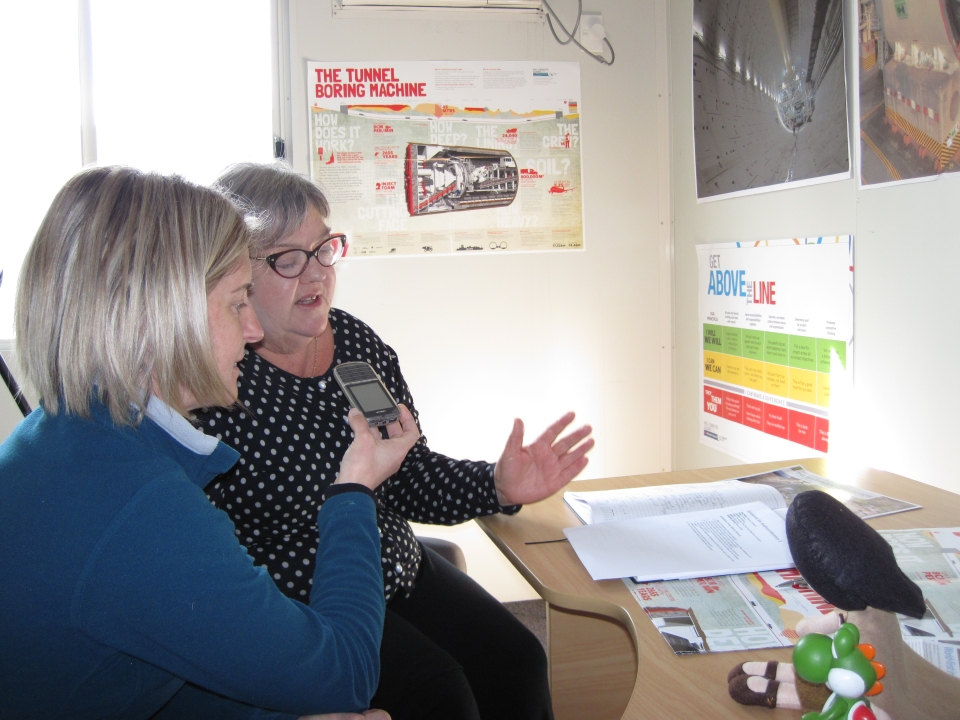 Helen Cook and Shelley talk to Marist College and Marco School during today's audioconferences.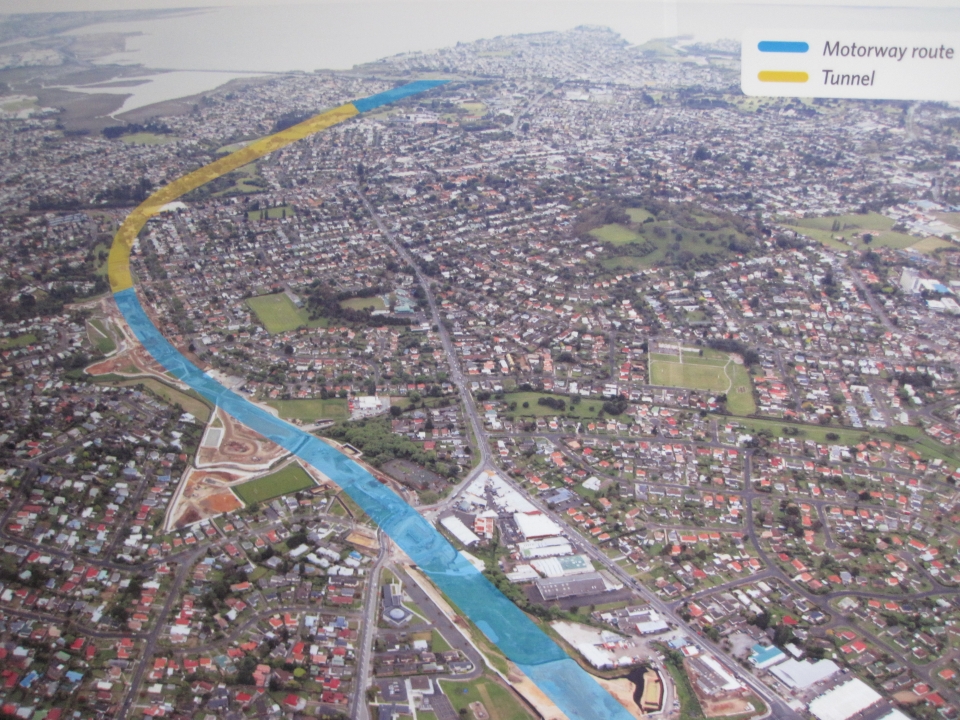 The Waterview Connection includes two 2.4 kilometre tunnels shown in yellow and will complete the Western Ring Route. Why are the tunnels being built rather than just a normal road?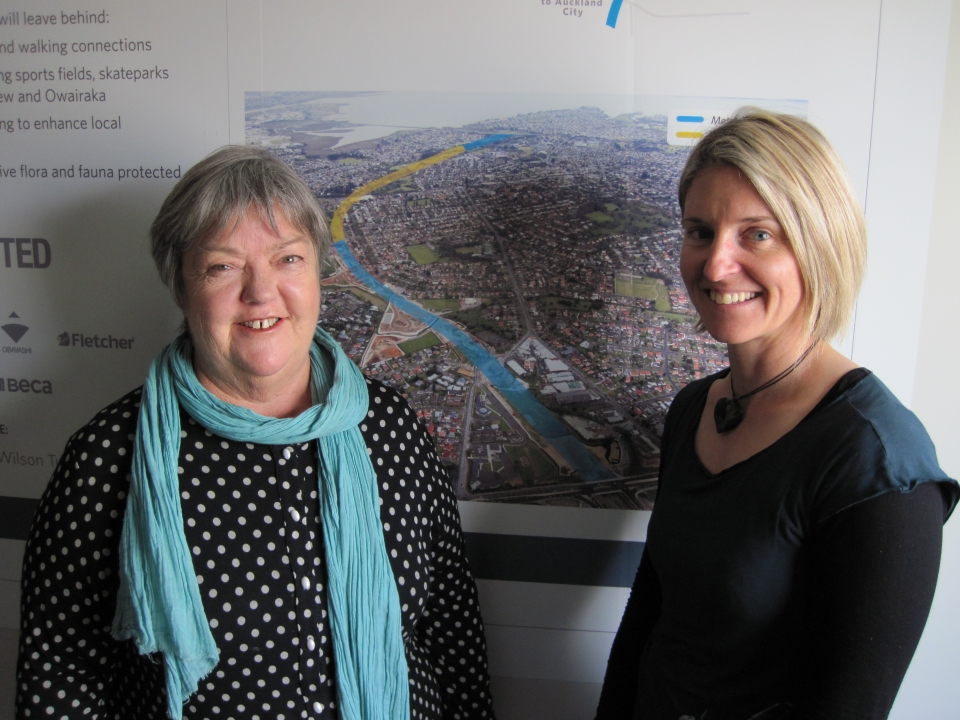 Helen Cook from NZTA tells Shelley about the Western Ring Route and how it is being built.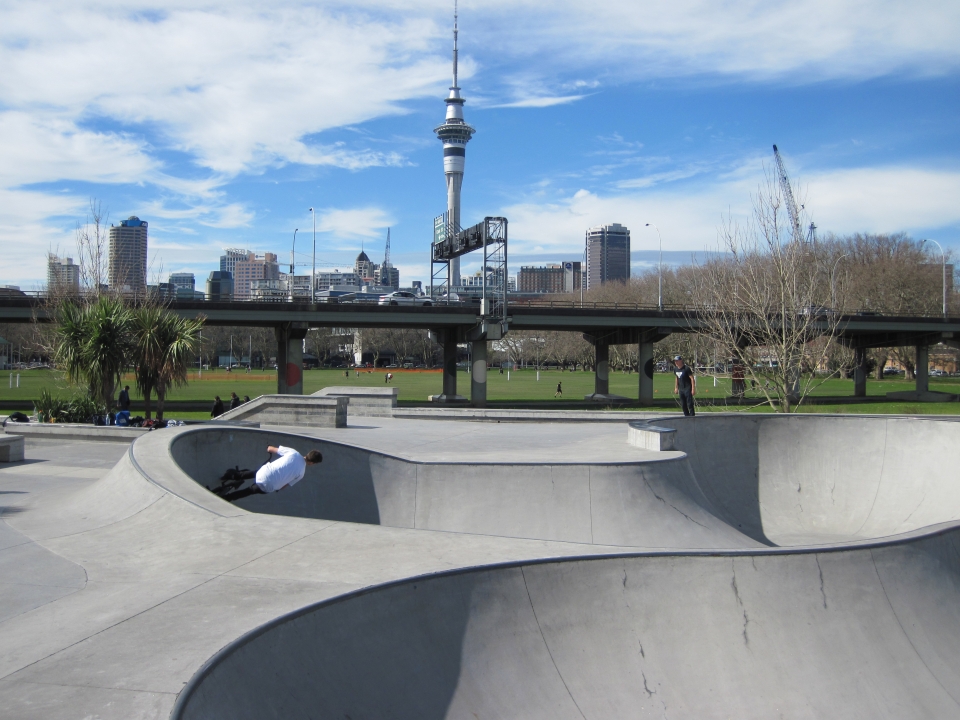 Victoria Park Skate Plaza in Auckland was built as part of a road project. The Waterview Connection Project will also provide skate parks and other facilities to improve the area.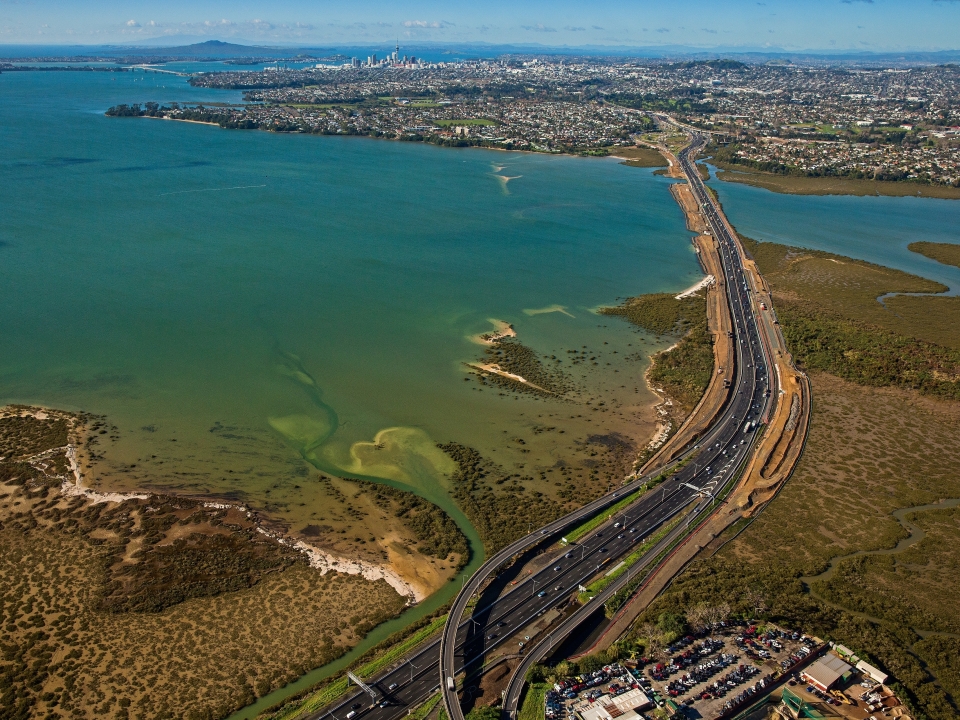 Once completed the Western Ring Route will provide an alternative to the Harbour Bridge and State Highway One.