Diary 1
Date:
Monday, August 3, 2015
Field Trip Name:
Waterview Connection 2
Field Trip Place:
Auckland
Weather:
Fine with high cloud
Where You Are:
Travelling to Auckland

Kia ora koutou,
It has been a couple of months since my last field trip so I have been looking forward to heading north to begin the second Waterview Connection field trip. No doubt you have all been wondering how the project has progressed since our first visit a year ago. It is going to be exciting to see the northern end of the construction site and how New Zealand's largest road project is taking shape.
Flying north
Fortunately, traffic in Dunedin is nothing like it is in Auckland and you managed to arrive at the airport early. You ended up with a window seat but low cloud covered much of the country. You only managed to catch a glimpse of snow covered mountains as you climbed to a cruising altitude of 30,000 feet – you could work out what that is in metres. Ice crystals started to form on the outside of the window reminding us of just how cold it is at this altitude.
The drone of the engine and lack of views put me to sleep and made the flight feel a lot shorter. In no time you were descending through the cloud towards Auckland. Buildings came into view across the harbour and you could pick out some of the main roads which cross the city. It was easy to see just how much Auckland relies on roads as you watched cars fill the roads below. 
The importance of roads
Over a third of New Zealand's population lives in Auckland and as this population grows the pressure on roads grows too. The Waterview Connection project aims to reduce traffic and will finally complete the Western Ring Route. You might like to think about how important roads are to you, your community, and New Zealand's economy, before heading on site tomorrow.
After collecting your bags from the carousel and locating your rental car you headed into the city. You will be staying in Mount Albert this week so it will only be a short drive to the northern construction site office each morning. 
Staying safe on site
You can imagine how important it is to keep everyone who is working on the Waterview Connection safe so before you can enter the construction site tomorrow you need to complete an induction. You met with Dave Young who is the Northern Health and Safety Manager and he took you through everything you needed to know to stay safe while on site. 
You were then given PPE (Personal Protective Equipment), including a hard-hat, high-vis vest, gloves, safety glasses and steel capped gumboots to wear. You are now ready to explore the Northern Approach Trench tomorrow and see what Alice the Tunnel Boring Machine has been up to.
See you on site in the morning,
Shelley, the LEARNZ field trip teacher.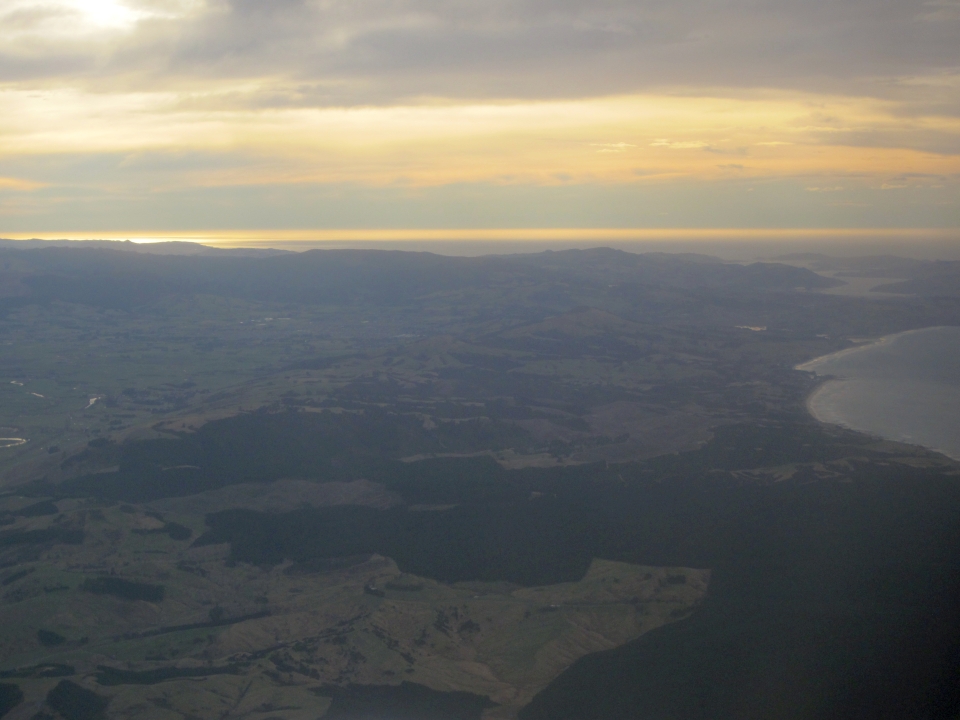 Looking north towards Dunedin City. Can you see Otago Harbour? Image: LEARNZ.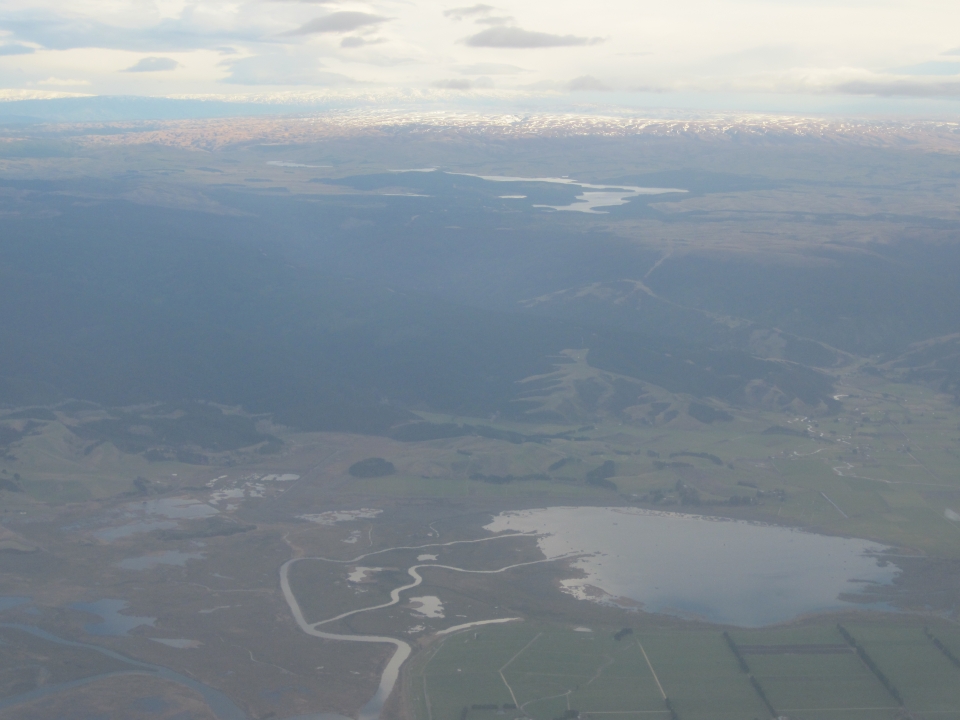 To the west you could see Lake Mahinerangi before the cloud obscured the view. Image: LEARNZ.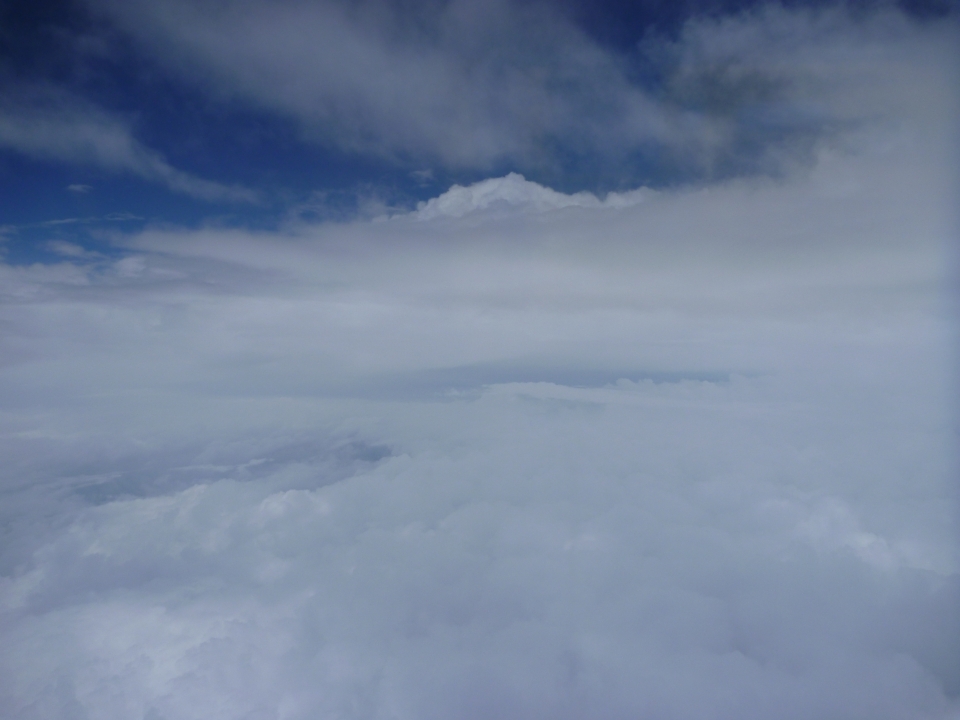 Cloud covered much of the country so there wasn't much to see during your flight to Auckland. Image: LEARNZ.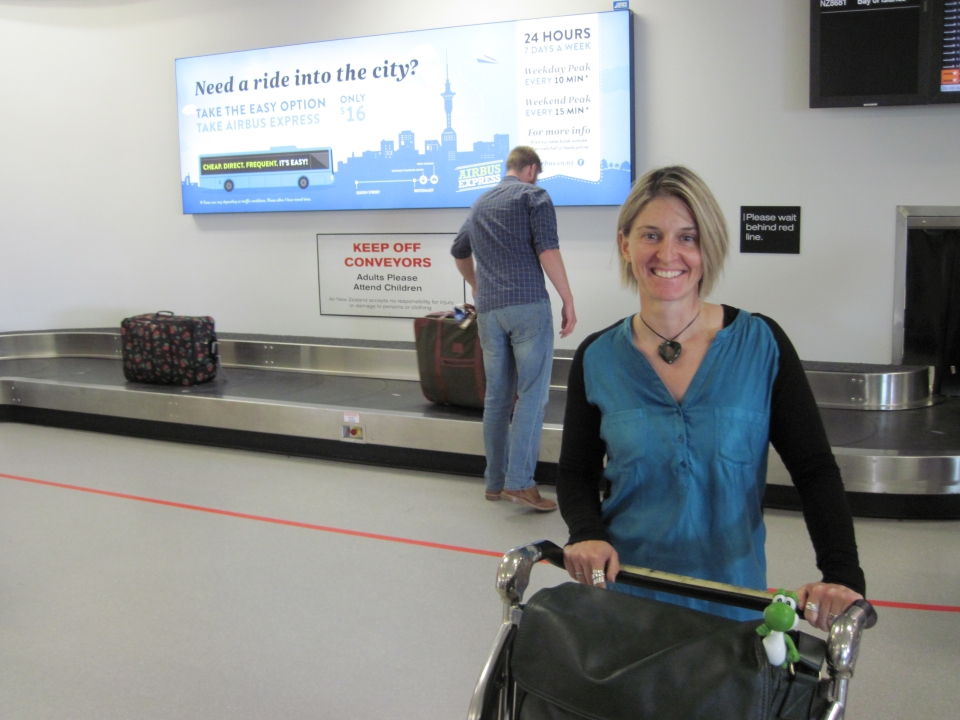 Shelley and Alvin the LEARNZ ambassador wait for their luggage at Auckland airport. Image: LEARNZ.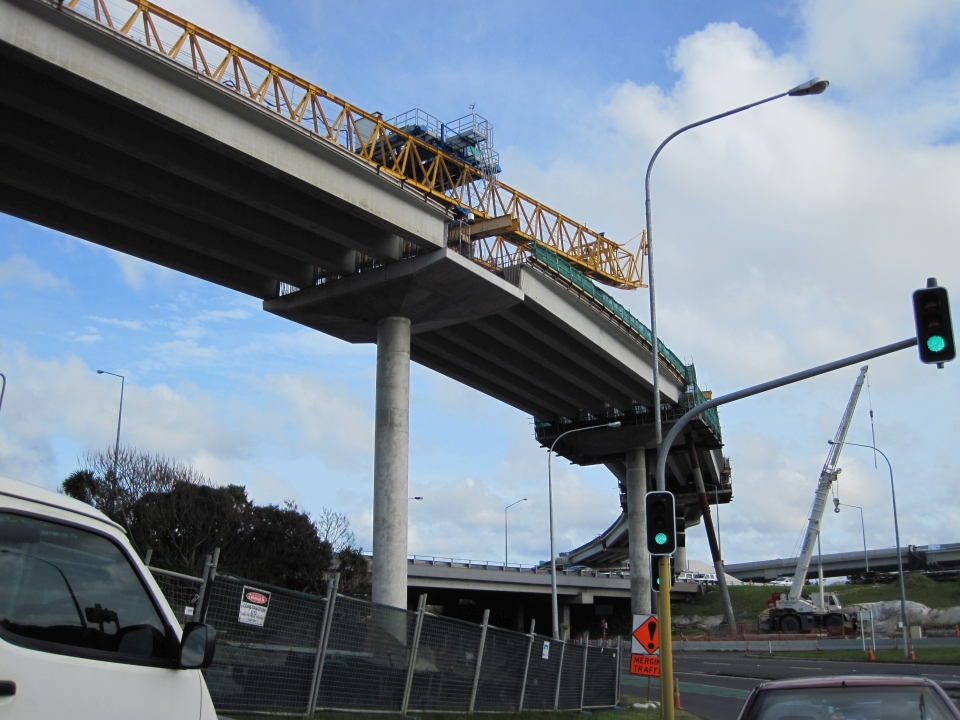 You could see construction of one of the ramps as you passed by the Great North Road Interchange. Image: LEARNZ.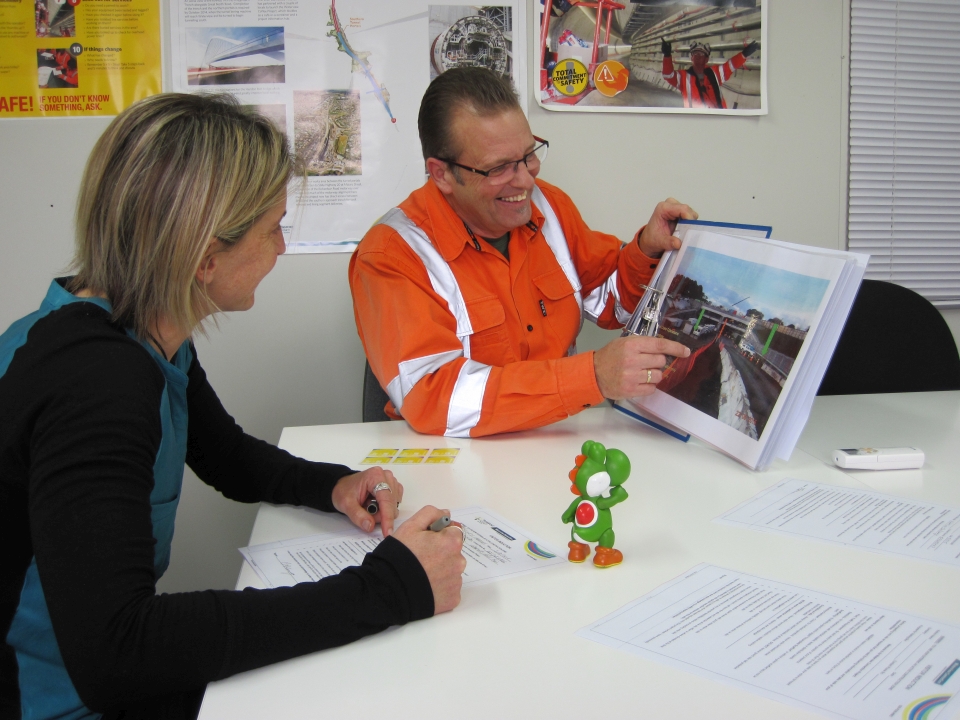 Dave Young takes Shelley through a safety induction at the northern site office. What do you think you would need to do to stay safe on the Waterview Connection construction site? Image: LEARNZ.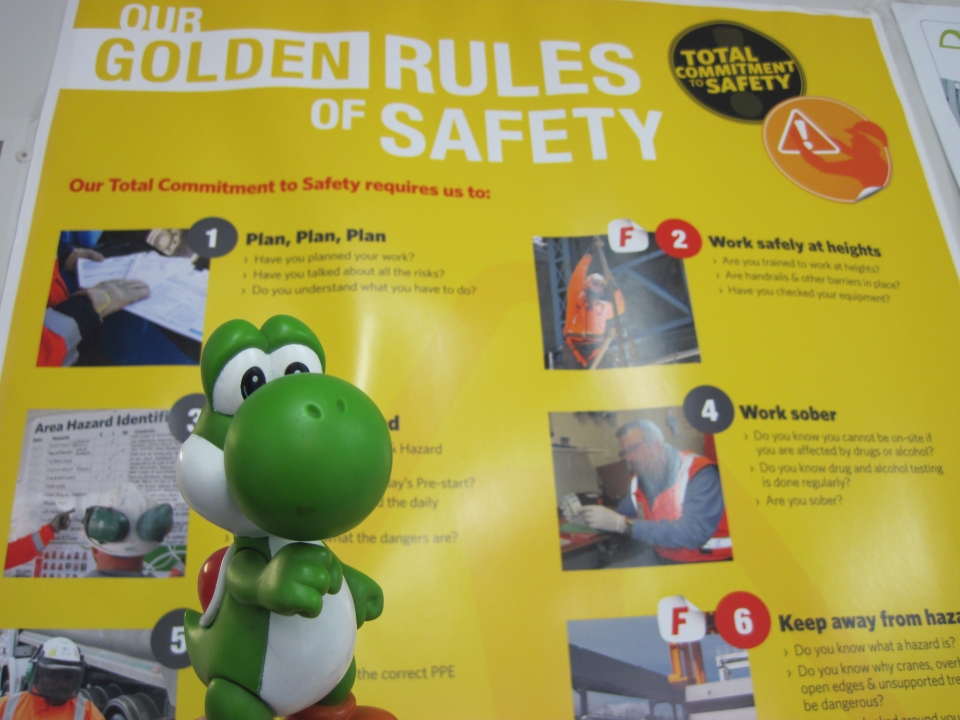 Alvin checks out the golden rules of safety on the Waterview Connection construction site. Image: LEARNZ.