Ambassador Egbert
Hello everyone tēnā koutou,
I am Egbert the LEARNZ ambassador. I go on all the trips with Andrew and help look after the other ambassadors from your schools.
I really love LEARNZ field trips about New Zealand's special places. I am looking forward to learning about how to keep me and my ambassador mates safe in an emergency.
Best,
Egbert
The LEARNZ Ambassador
Monday 10 October
Kia ora everyone,
Today we flew from Kerikeri to Auckland Airport. Then we made our way into the central city. The flight was fun, once the turbulence stopped that is! The drive wasn't much fun though. I lost count of all the traffic lights for which we had to stop!
Anyway, I am glad to be here and I'm looking forward to tomorrow when the field trip really gets under way!
Catch you tomorrow,
Egbert
Tuesday 11 October
Kia ora everyone,
We had a great day today hanging out with Stan the dog and Hamish Keith from Civil Defence. We went for a drive out west to an emergency coordination centre. I could just imagine what it would be like during an emergency with the centre filled with busy people working hard to help the public survive. It is great that we have so many people and organisations that are here to help in an emergency, but of course we can all do our part by being prepared with the basics at home.
Catch you tomorrow,
Egbert
Wednesday 12 October
Kia ora everyone,
We visited quite a few different places around Auckland today, with some great views of Auckland city and the harbour. My favourite place visited today was North Head because it gave us such an awesome view of Rangitoto.
Tomorrow we are going to find out about man-made and biological hazards, so I am interested in learning about what those are.
Catch you tomorrow,
Egbert
Thursday 13 October
Kia ora tātou,
Today was the last day of the field trip. Did you enjoy the trip? I sure can see the reason for learning about the different hazards. Hopefully by now you have a better idea of what action to take should you find yourself caught up in the middle of an emergency.
I have had a super week. I have met friendly Auckland Council staff, and that cool dog, Stan and learned a lot along the way. Great stuff eh!
Catch you on another field trip soon!
Egbert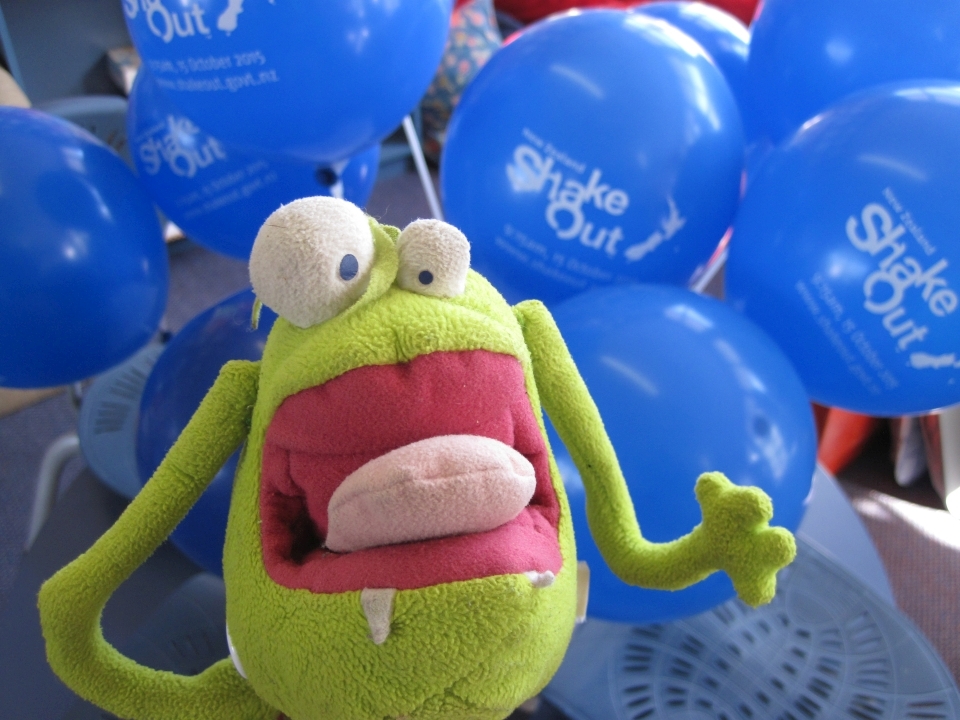 Egbert is Andrew the LEARNZ Teacher's ambassador. He has been to many different places. Image: LEARNZ.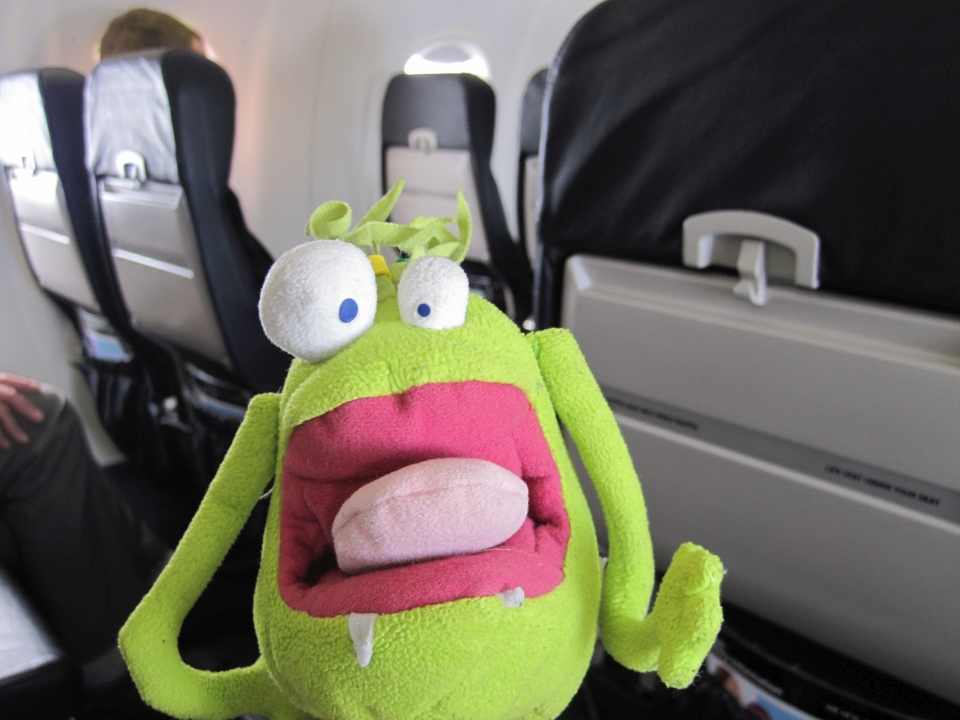 Monday. Egbert on the plane to Auckland. Image: LEARNZ.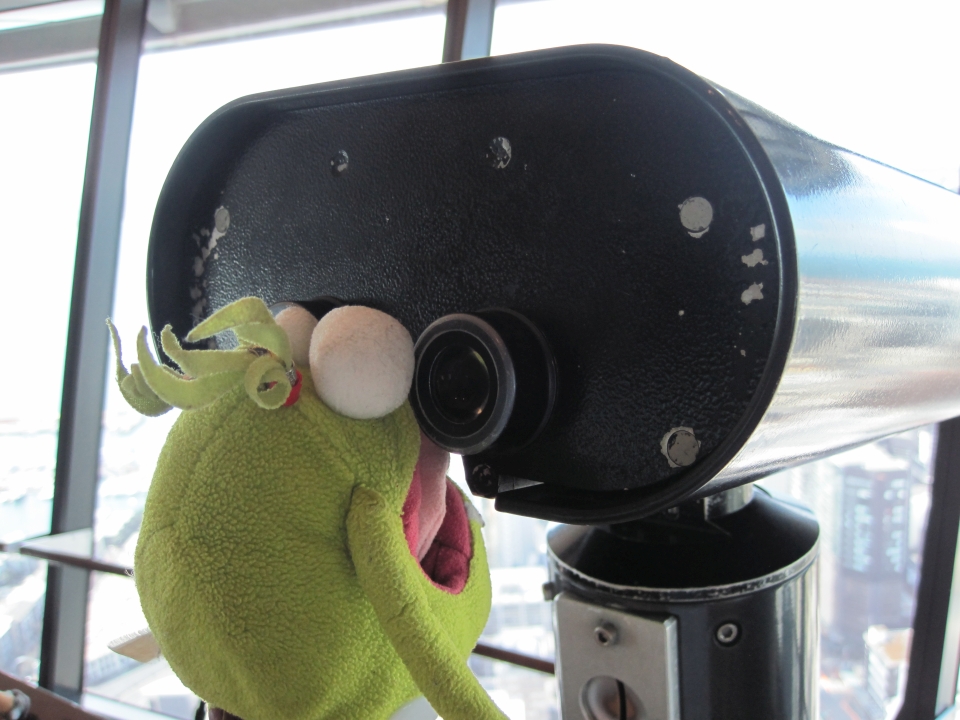 Tuesday. Egbert has a close-up view of some of Auckland's features from the viewing level at Sky Tower. Image: LEARNZ.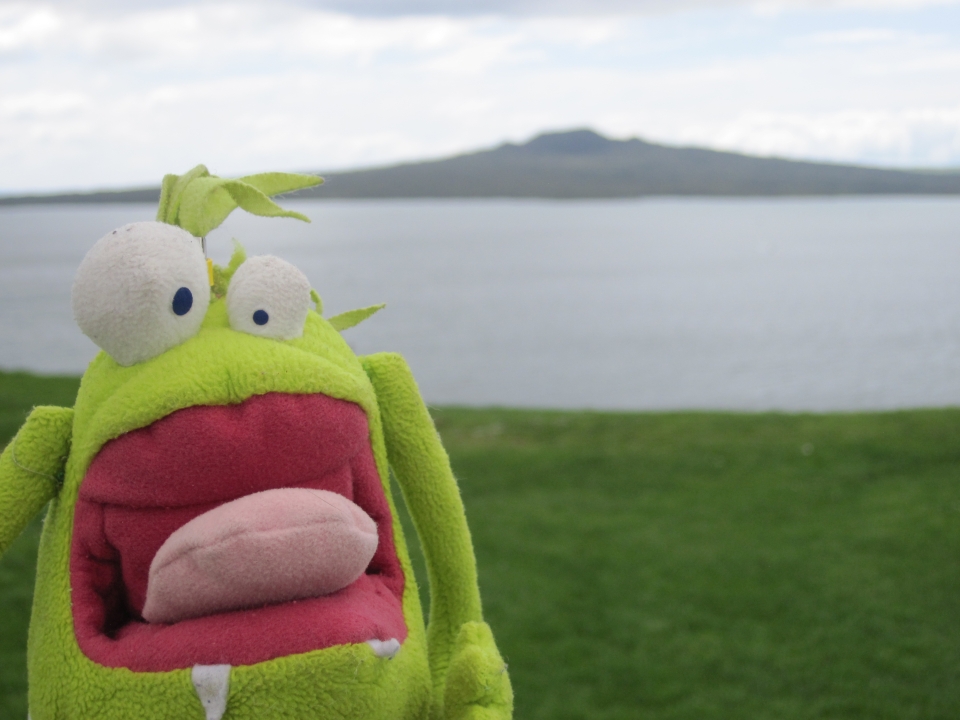 Wednesday. Egbert was impressed with the view of Rangitoto today. Image: LEARNZ.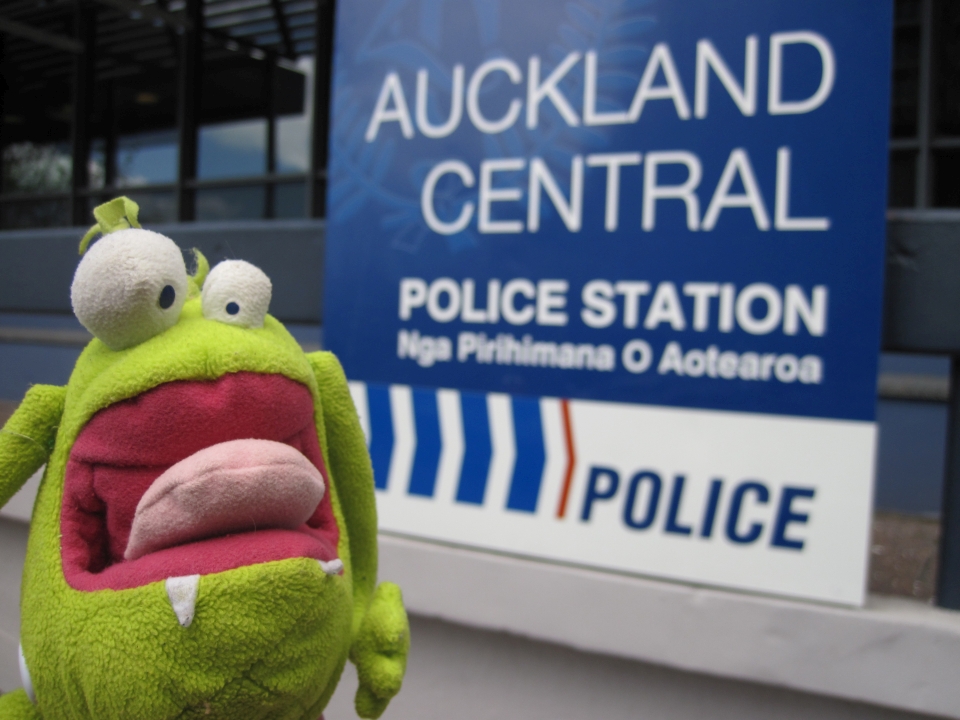 Thursday. Egbert will need to behave himself and not cause any civil unrest or he may end up here! Image: LEARNZ.