Ambassador Orinoco
Kia ora everyone,
I am Orinoco, class Womble for Pukekohe Intermediate. I have travelled the world with my teacher and am now a resident in the classroom.
Countries that I have travelled to:
Canada
USA
Australia
England
Fiji
New Caledonia
France
Kuala Lumpar
Singapore
and of course all around New Zealand.
Talk on the field trip this week!
Orinoco
Monday 10 October
Hi everyone,
Well I almost never made it to Auckland today. I was only delivered to Andrew's place late this morning and Andrew was already at the airport! Luckily Andrew's wife, Karren, checked the letterbox on the way back from the airport and found me there. And luckier still, the flight was delayed so Karren had time to take me to the airport just in time to join Andrew and Egbert.
So a happy ending indeed, now let the field trip begin!
Talk tomorrow,
Orinoco
Tuesday 11 October
Hi everyone,
Today was really interesting – a great start to the field trip. I learned all about Civil Defence and the role they play regarding emergencies – it is a lot more involved than I first thought!
We also went up the Sky Tower with Stan the dog to level 51 which is the main viewing area. This is certainly not the place to come if you are afraid of heights! It was awesome though with views all around the city. I thought it was interesting to see some of the volcanic cones like Mt Eden, Mt Albert, Rangitoto – it made me wonder when and where the next one might erupt!
Talk tomorrow,
Orinoco
Wednesday 12 October
Hi everyone,
We managed to successfully go through Auckland traffic today as we visited Orewa, Takapuna, Devonport, Ponsonby, and Tāmaki Drive. We sure did get around! It can be rather unnerving looking closely at lots of potential hazards all at once. My mind was playing a few tricks on me! I guess the thing is to not become too worried about it all – in other words: STAY CALM. Sure, prepare yourself to get through an emergency, but don't let the threat of a disaster keep you from getting out and about and being active.
Talk tomorrow,
Orinoco
Thursday 13 October
Kia ora everyone,
I have had an awesome adventure during this field trip. There has been a fair bit of travel involved but it was neat going to some places in Auckland that I haven't had the chance to visit yet. I am also really proud of all the students who took part in the audioconferences this week – great job! 
Hopefully I will have a chance to go on another field trip in the future. In the meantime, I need to think about all that I have learned this week so that I can make sure I am safe during an emergency – you never know when it might happen.
See you all next week!
Orinoco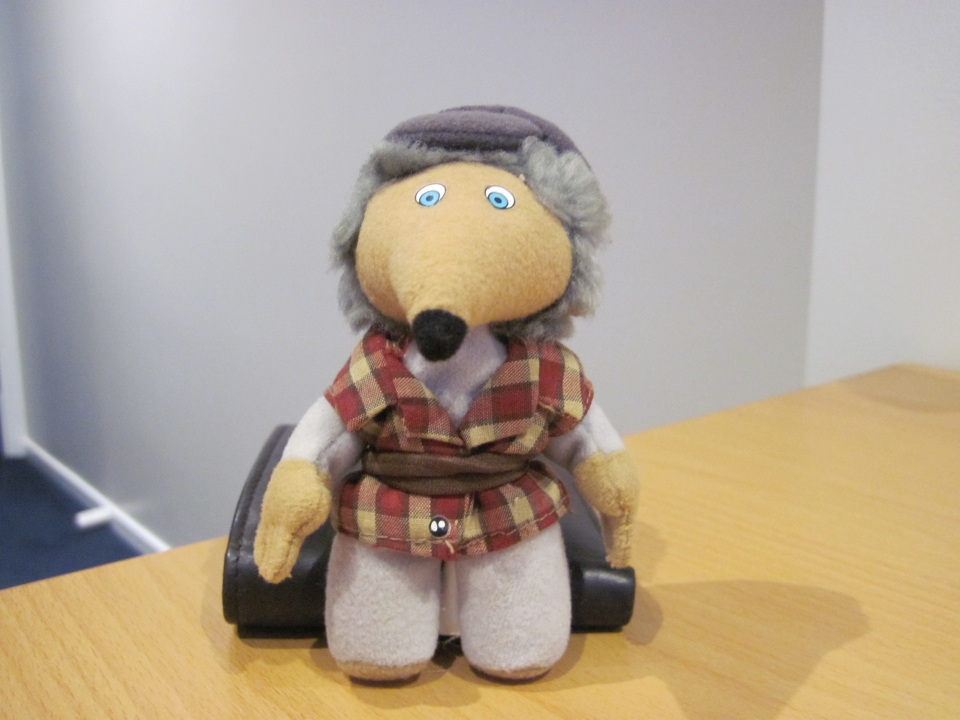 Orinoco is a well travelled womble from Pukekohe Intermediate. Image: LEARNZ.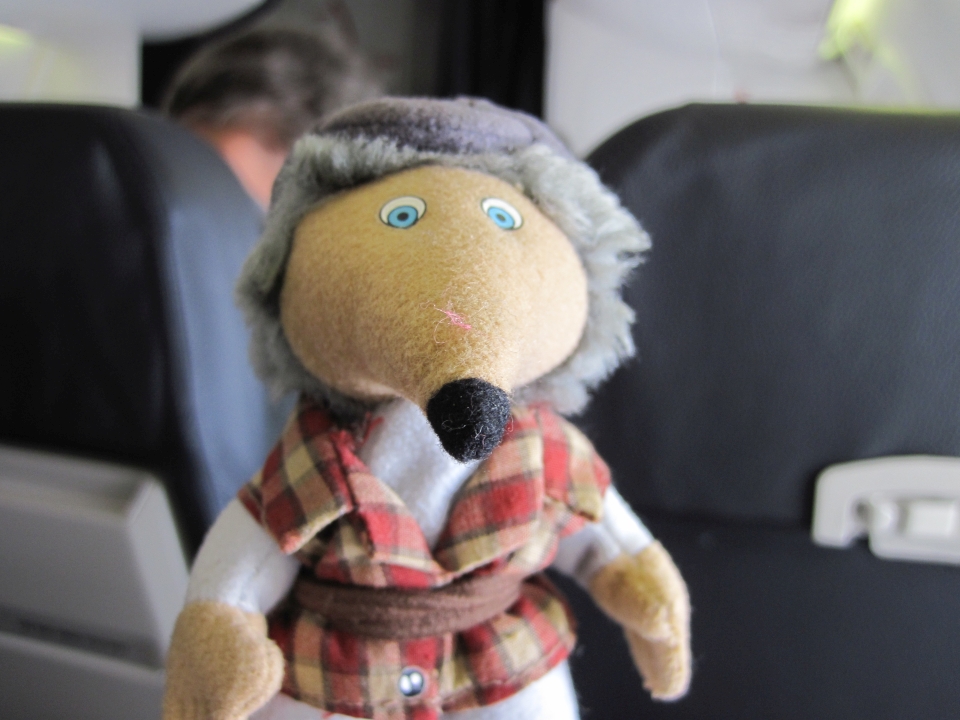 Monday. Orinoco was pleased to have made it to Kerikeri just in time for the flight with Andrew and Egbert. Image: LEARNZ.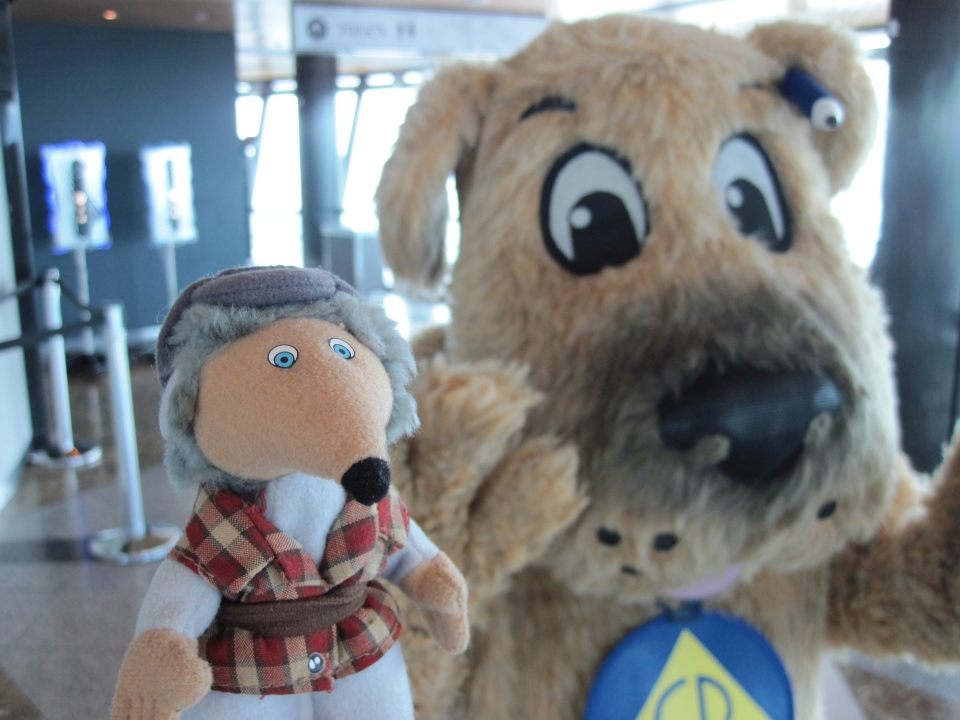 Tuesday. Orinoco with Stan at the viewing area on level 51 of the Sky Tower. Image: LEARNZ.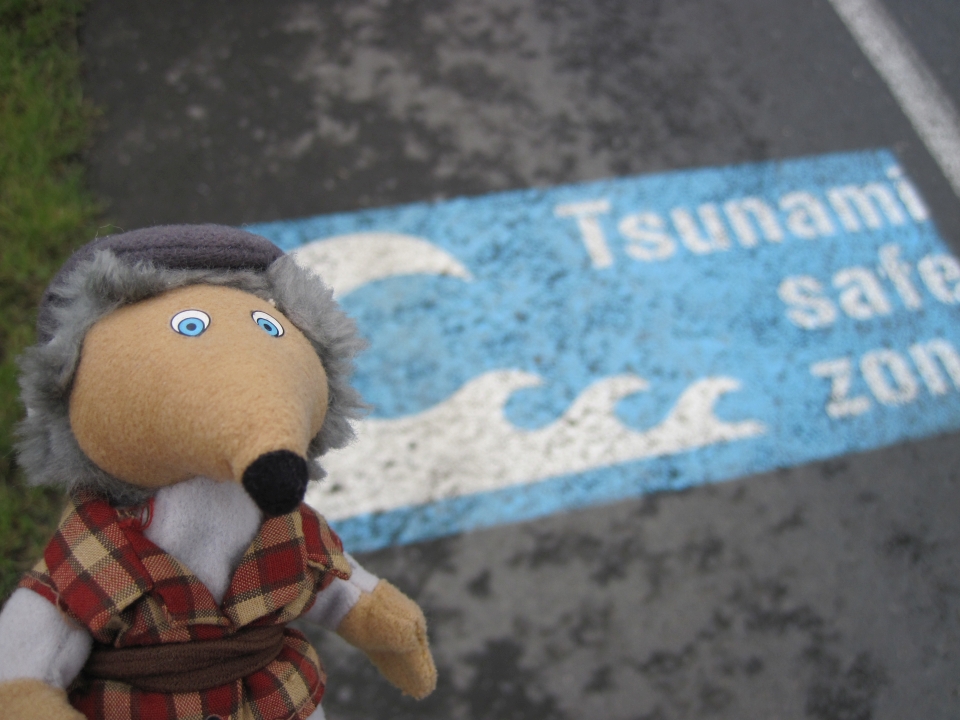 Wednesday. Orinoco is learning about staying calm when it comes to emergencies. Image: LEARNZ.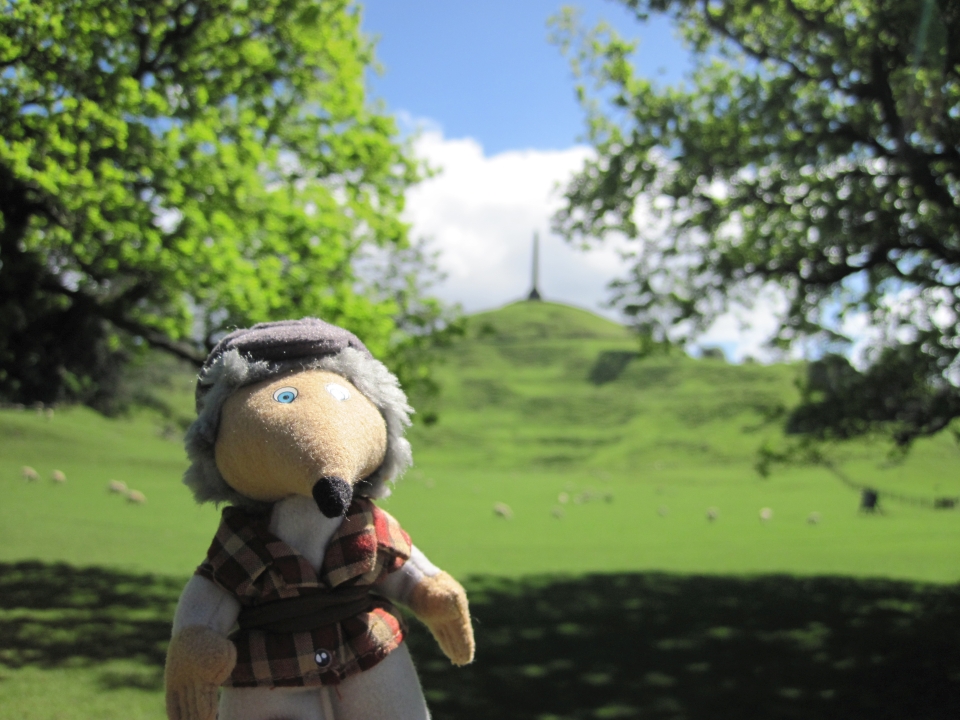 Thursday. Orinoco at Cornwall Park with Maungakiekie/One Tree Hill in the background. Image: LEARNZ.