What's the Plan, Stan? Diary 1
Date:
Tuesday, October 11, 2016
Field Trip Name:
What's the Plan, Stan?
Field Trip Place:
Auckland
Where You Are:
Travelling from Kerikeri to Auckland central
Watch Andrew's diary cam video on Vimeo.
Kia Ora everyone, 
It was a lucky start to the field trip this morning, and you will find out why by reading my diary below!
To the post office 
On Saturday there was a card in the letterbox telling me that there was a parcel to pick up at the post office. I guessed that this parcel would contain Orinoco, the ambassador from Pukekohe School, who was on his way to me in Kerikeri. I decided I would just pick him up on the way to the airport on Monday morning.
So this morning, as my wife (Karren) drove me and Egbert to the airport, I made a quick stop at the post office to pick up the parcel. But when I received the parcel it was not Orinoco at all, but a book I had ordered instead – oh no! There was nothing I could do except carry on to the airport minus an ambassador. I organised with Karren to send Orinoco to the place I am staying here in Auckland as soon as he arrived.
Delayed flight
As it turned out, the flight was delayed by about 20 minutes. About 10 minutes after checking in, I received a phone call from Karren to say that the ambassador had been delivered. So luckily, because the flight was delayed, she had time to drive back to the airport and pass Orinoco over to me. Phew, it all turned out well! Egbert was pleased too as he had a friend more his size to keep him company.
To Auckland
Soon enough the plane arrived and the arriving passengers stepped off. I then saw the plane being refuelled as well as our bags being loaded on. Once everything was ready and the pilots had had a short rest, it was time for us departing passengers to hop on board.
Zooming down the runway and the ambassadors were becoming quite excited. Needless to say it became even more exciting when we hit some turbulence on the way up to cruising altitude!
During the flight it was quite cloudy for most of the way. You did have a good view to the west coast through the Manukau Heads though as the aeroplane descended towards Auckland airport.
Into the city
From the airport we made our way into the central city. We will be based right in the middle of town this week, near the Auckland City Council, as this is from where our expert Hamish Keith works.
I don't spend much time in the 'Big Smoke', so it always takes some time to become used to all the hustle and bustle. Lots of traffic, lots of people, lots of noise – and lots of traffic lights! (we don't have any in Kerikeri). It makes me wonder how different it is to manage emergencies in the city compared with smaller towns. Maybe we can have that question answered this week…
Talk tomorrow,
Andrew the LEARNZ field trip teacher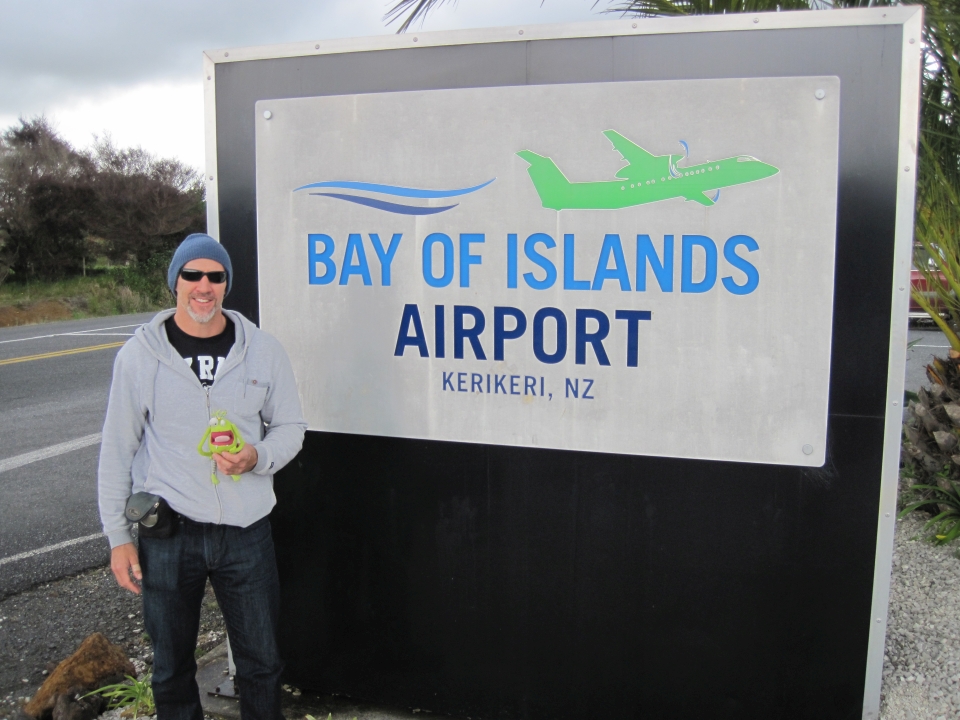 Andrew with Egbert at Kerikeri Airport. Who's missing? Image: LEARNZ.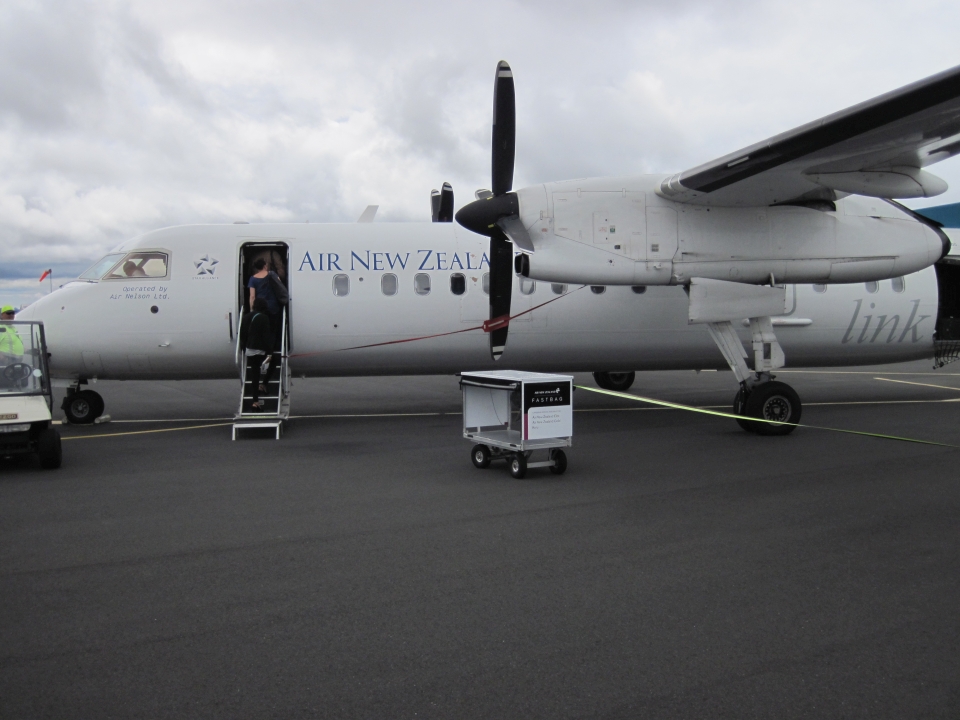 About to board the aeroplane at Kerikeri Airport. Image: LEARNZ.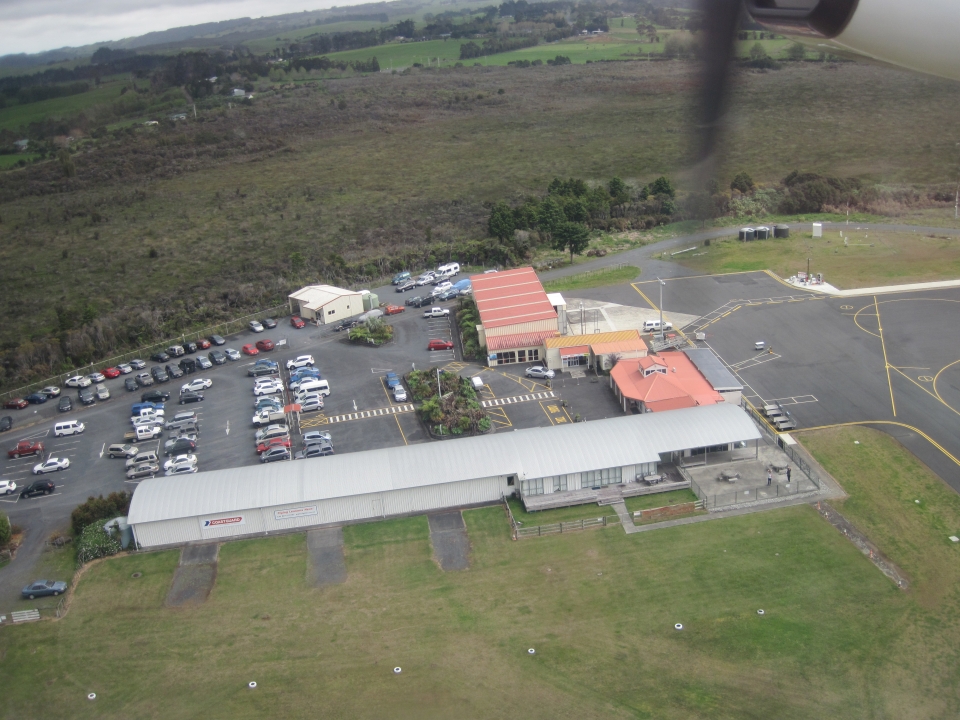 Goodbye Kerikeri Airport! Image: LEARNZ.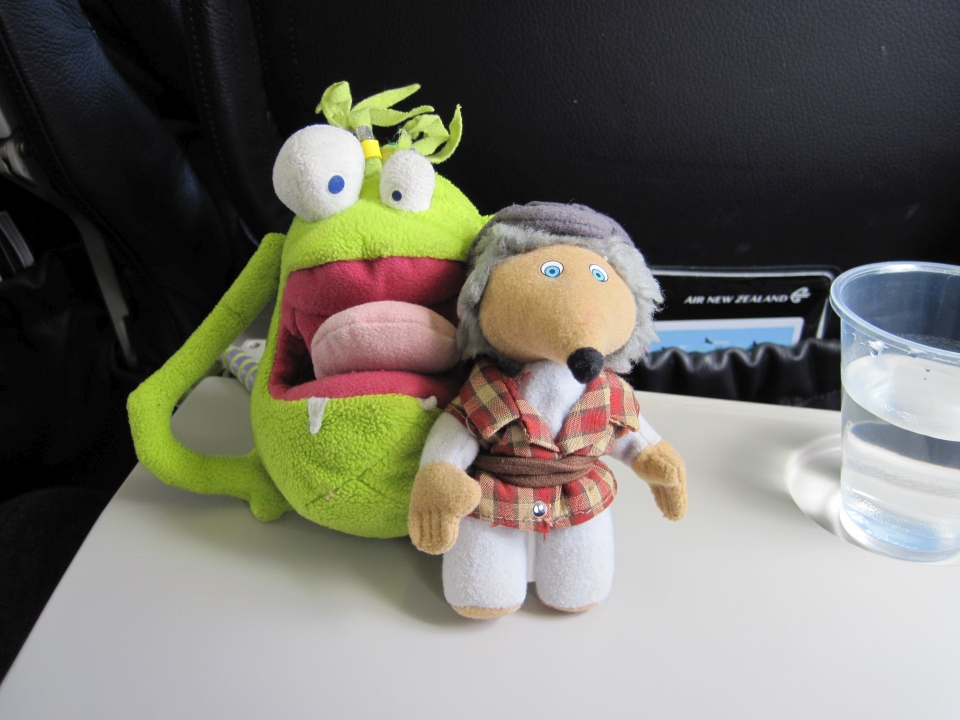 Egbert was happy to have some company on the flight more his own size. Image: LEARNZ.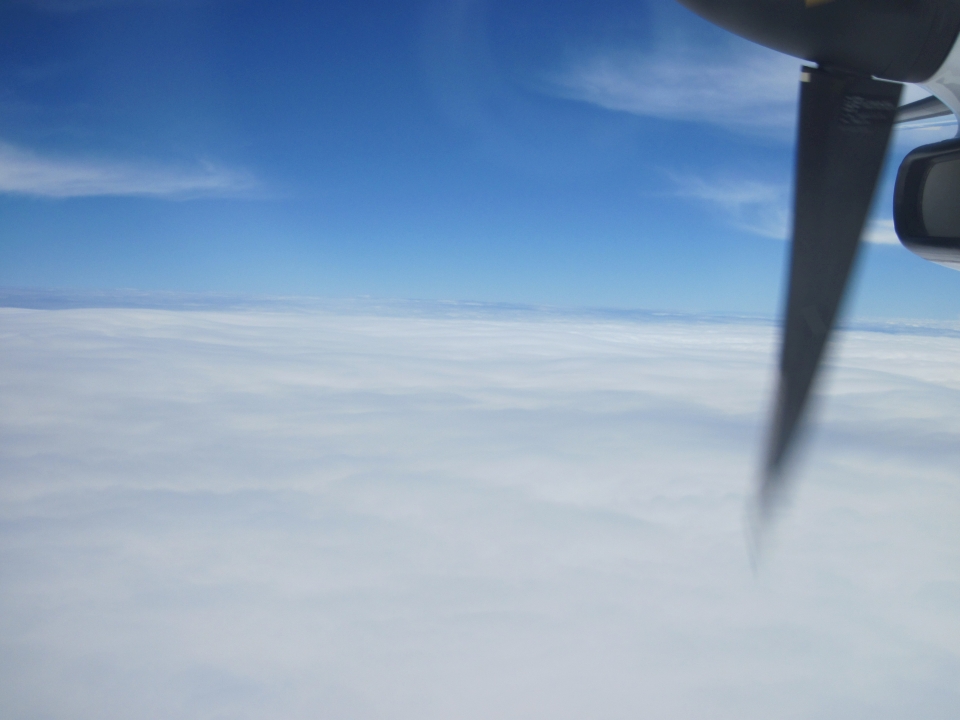 We flew mostly above cloud on the way to Auckland. Image: LEARNZ.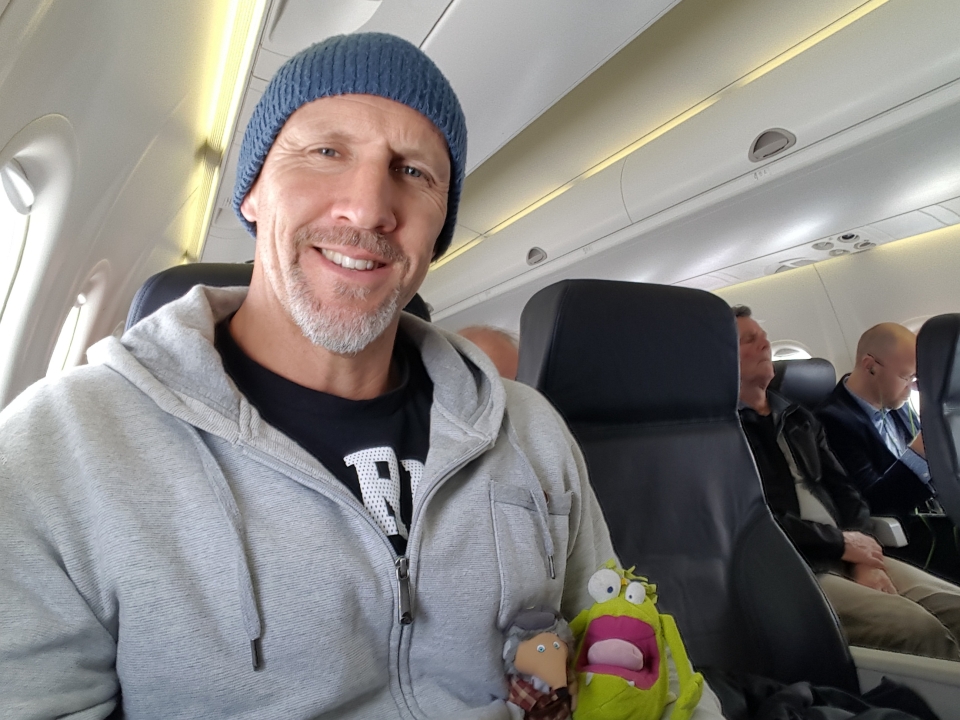 Time for an aeroplane selfie! Image: LEARNZ.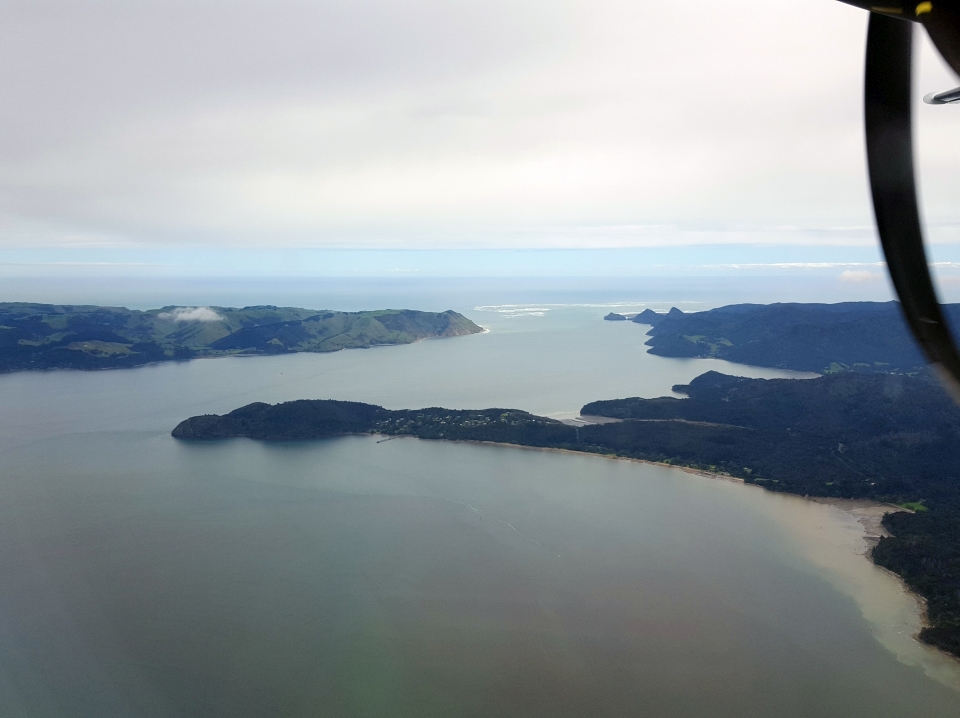 Coming in for landing at Auckland Airport we had a great view towards the Manukau Heads. Image: LEARNZ.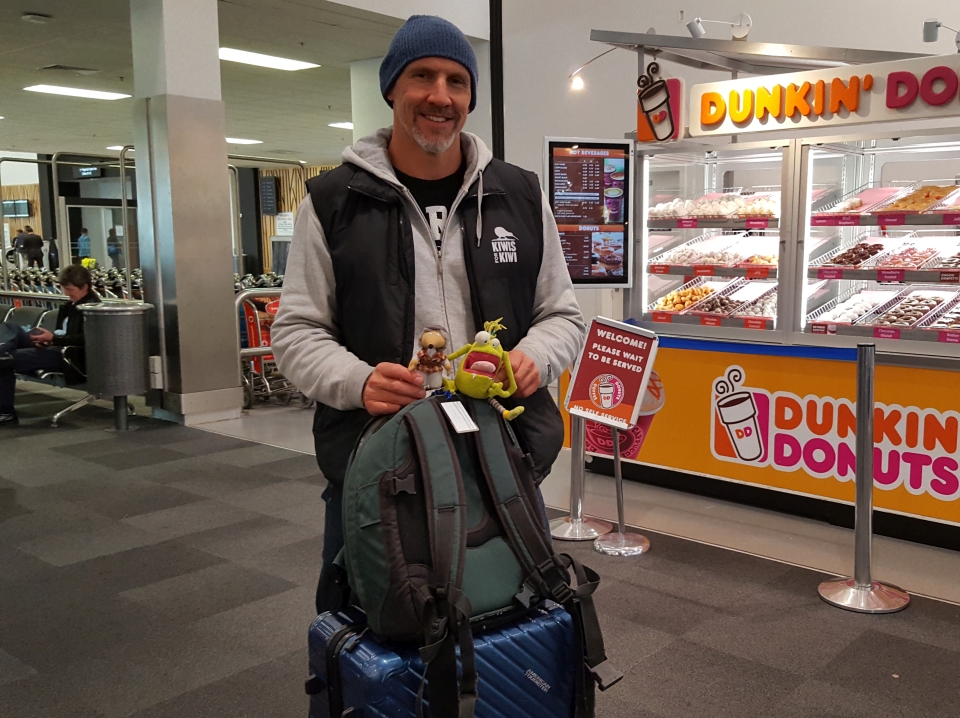 Time for a quick snack before leaving the airport? Image: LEARNZ.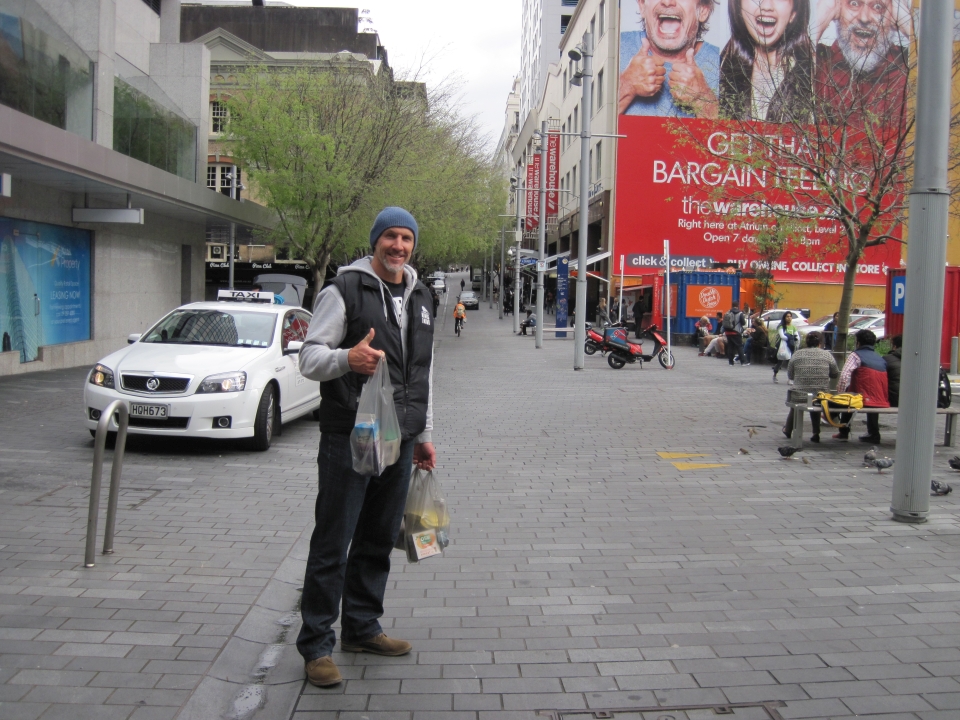 Andrew had to buy a few bits and pieces for the week from the supermarket. Here he is on Elliot Street. Image: LEARNZ.