Meet Hamish Keith
Job:
Senior Advisor Hazards and Planning
Job description:
My job involves providing specialist information and planning advice on hazards and risks to stakeholders including emergency services such as the police, fire service, St John ambulance and District Health Boards; lifeline utilities such as Vector, Counties Power, NZTA, Auckland Transport, Auckland Airport, Ports of Auckland, Watercare and Auckland Council; and government departments such as the Ministry of Social Development, Ministry of Primary Industries, Ministry of Building, Innovation and Employment, Ministry of Education and Ministry of Civil Defence & Emergency Management; and welfare agencies such as the Red Cross, Salvation Army, Victim Support, Te Puni Kokiri and SPCA. Part of this role involves developing operational contingency plans for how Auckland is going to respond to various natural, technological and biological hazards and developing realistic exercises to test these plans and the coordination between agencies.
Work background:
I have over 10 years' experience in Civil Defence and Emergency Management. I started out as a community Civil Defence volunteer in Canterbury while I was studying at university. As a volunteer I received practical training in first aid, incident management, radio communications, light rescue, swift water rescue and high-ropes rescue which lead me to become a member of an Urban Search and Rescue Team. During the 2010/11 Canterbury earthquakes this training was put into practice where I helped manage a Civil Defence Centre and be part of the Recover Canterbury – Business Recovery programme which involved going into the CBD red zone to recover essential documents for businesses. After Christchurch I moved down to Central Otago to take on the role of Emergency Management Officer for the local council. The purpose of this role was to build community preparedness through enhancing the regions operational capability and community readiness to cope with and manage emergencies while ensuring the best possible recovery. During my time in Otago I responded to a number of events from dam failure through to snowstorms and flooding. In 2014 I moved to Auckland where I have held a number of different planning and operational roles. I have responded to several emergencies that have included storms, electricity failure, agricultural pests and civil unrest.
Favourite part of job:
My favourite part of the job is in educating and preparing stakeholders and the community in preparing for emergencies in order to reduce their risks and impact of the disaster when it does occur. Understanding the risks and hazards is a sure way of increasing the resilience of a community. The best way to do this is through informative presentations and realistic exercises that test organisational readiness. Realistic exercises are fun to develop because you have the ability to be quite imaginative with the impacts of an emergency although it is also important that exercises remain realistic so quite a bit of science goes into the development of an exercise.
Least favourite part of job:
The least favourite part and greatest challenge of my job is trying to convince politicians, stakeholders and the community to spend money in preparing for large-scale emergencies. Large-scale emergencies happen infrequently and therefore sometimes it is difficult to convince people to spend money on something which they think will never happen. Interestingly, when a large scale emergency does occur I don't seem to have this problem. This is because the disaster is at the top of everyone's mind and there is significant pressure from the public for organisations and agencies to do something about it.
What I am working on now:
I am currently working with the Met Service in developing an operational contingency plan on how Auckland will respond to a severe weather event. As part of this contingency planning I will develop a realistic exercise to practice organisations and agencies in responding to a large-scale weather related emergencies. 
A quick story about a job well done:
The best story of a job well done comes from when I was working in Central Otago. As part of my role as Emergency Management Officer I was responsible for engaging with and educating the community about the hazards they face in the region and preparing the community in responding to disaster. I did this by holding regular community meetings and presenting to special interest groups and the public. After one of my presentations held in Cromwell I was approached by a member of the public who said that he thought my presentations and subject matter knowledge was excellent and wanted to give me $60,000 to put towards community preparedness initiatives. It is safe to say my boss was pleasantly surprised as it was the first time that anyone wanted to donate money to the council. 
A (humorous) story about a job that went badly and what you learned:
A funny story that happened to me occurred on the 22 February 2011 at 12:51pm and while it is not directly related to my job. There are lessons from the experience that I learnt that I now apply to my work…As you may have figured this was at the time of the Christchurch Earthquake. At the time I was at the gym in the CBD doing a spin class (which is the high intensity workout that you do on a stationary bike). As I was cycling at full speed I stood up to gain more power and then unexpectedly fell off my bike. While lying there on the floor, on the flat of my back, with the bike on top of me, looking up at the ceiling I was thinking to myself, in that split second, how could I be so stupid to fall off a stationary bike? Suddenly, the windows shattered, the water pipes burst, the ceiling collapsed and all you could hear was the sound of the ground shaking and the screams from the people around me. At that point I knew it was an earthquake and while you would think that I might have been frightened, instead I started laughing to myself and being thankful that it was an earthquake and that there was a reason I fell off the bike. The Christchurch event was devastating but there were also many stories of good, heroism, laughter, compassion and support. The lesson that I learnt from this experience is that everyone reacts differently in a disaster and you don't really know how you will react until it happens.
Qualifications:
Qualification achieved includes:
Master of Science in Hazard and Disaster Management (with Honours)
Bachelor of Science in Geology
National Certificate in Business
NZQA Unit Standards in…
Civil Defence
Fire and Emergency Management
Compliance and Law Enforcement 
First Aid
Health and Safety
Search and Rescue
Interests outside work:
Outside of work I enjoy keeping fit by either going to the gym, trail walking or going for bike rides. I love travelling and experiencing new and different things particularly if they provide a sense of adventure. I have been fortunate enough to have travelled all over the world. I like geography and learning about hazards and mitigation measures used to try and reduce the risks from potential disasters.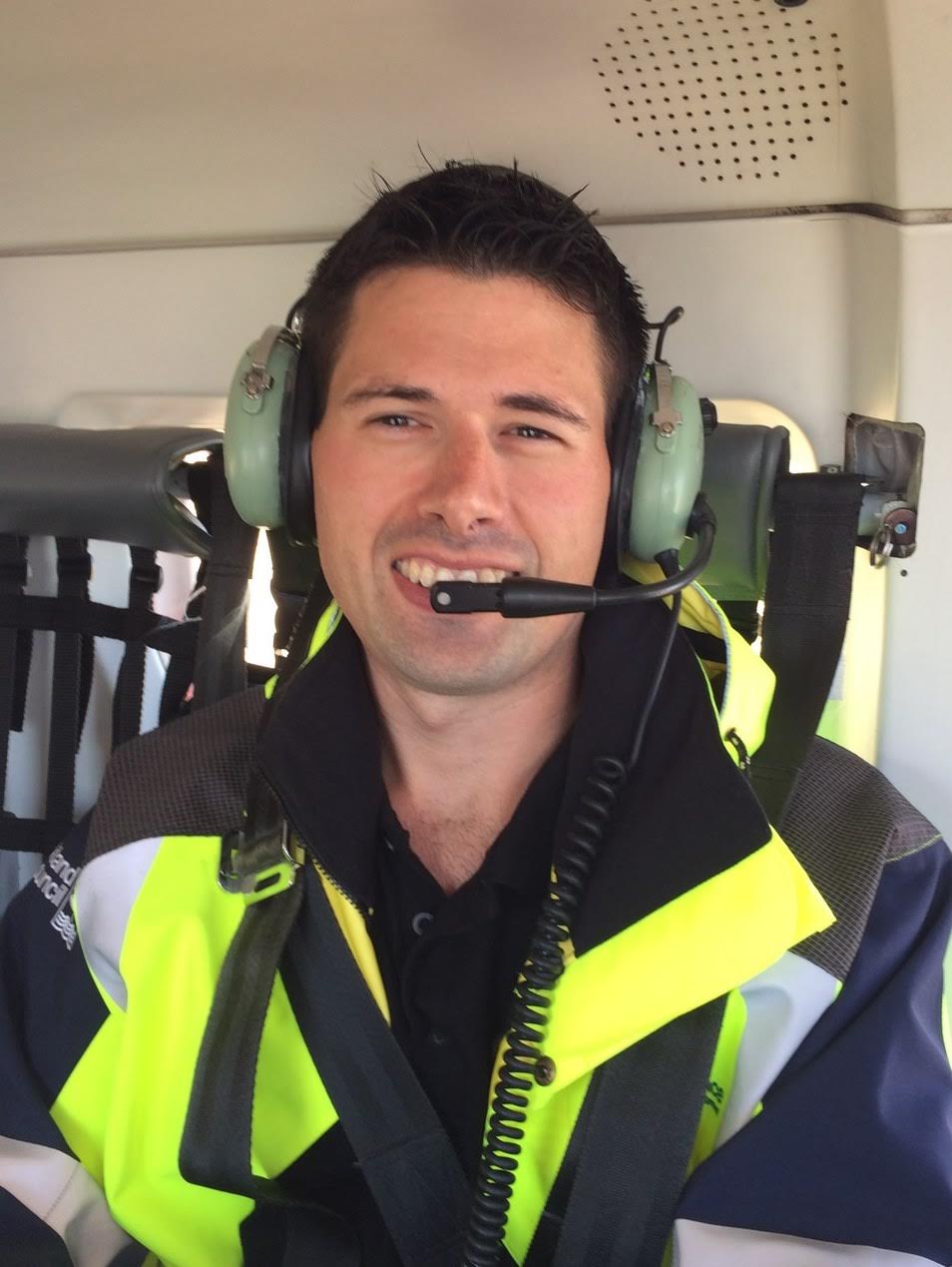 Hamish Keith is Senior Advisor Hazards and Planning for Civil Defence and Emergency Management, Auckland Council. Image: Hamish Keith.