What's the Plan, Stan? Diary 1
Date:
Monday, October 16, 2017
Field Trip Name:
What's the Plan, Stan?
Field Trip Place:
Christchurch
Weather:
Sunny start, cloudy finish
Where You Are:
Travelling from Kerikeri to Christchurch
Kia ora everyone, Andrew here,
It was lovely, warm spring weather in Kerikeri today. A good day for flying!
Bay of Islands Airport
After saying goodbye to the cat and dog, the ambassadors and I left for the Bay of Islands Airport in Kerikeri. We checked our bags in and waited for the plane to arrive. As I mentioned, it was a warm afternoon so we sat outside.
Soon enough the plane landed and the passengers stepped off. I then saw the plane being refuelled as well as our bags being loaded on. Once everything was ready and the pilots had had a short rest, it was time for us passengers to hop on board.
Quick stop
It is only a short flight from Kerikeri to Auckland so before you could "Drop-Cover-Hold", we had landed. Then it was through airport security and into the departure lounge to wait for our next flight. 
A little while later the call came for the flight to Christchurch and it was onto the Airbus A320. These are much larger aeroplanes than the one we flew in from Kerikeri to Auckland so it was good to be able to stretch my legs out a bit!
Great views on the way south…of my eye lids!
I have a habit of sleeping on planes. I don't know what it is about them but they simply put me to sleep. And today was no exception! There is a photo at the beginning of the flight and a couple at the end, but everything else in between is a bit of a blur I'm afraid.
Anyway, from what I can recall it was a good flight. There were no complaints from the ambassadors at least, although there was an unusually large amount of lolly wrappers lying around at the end of the flight which got me wondering…!
Christchurch City
From Christchurch airport it was only a short drive to the central city. This is where you will be staying during the field trip. There is still a lot of work being done in Christchurch with many new buildings going up but also some areas empty, where earthquake affected buildings had to be demolished. 
Before checking into the motel, we had a quick stop at Christchurch Cathedral. You can see in the photo that it is still as it was after the 2011 earthquake left it partly in ruins. It is a reminder for us all to be prepared for unexpected emergencies, which is what this week is all about.
Talk to you all again tomorrow,
Andrew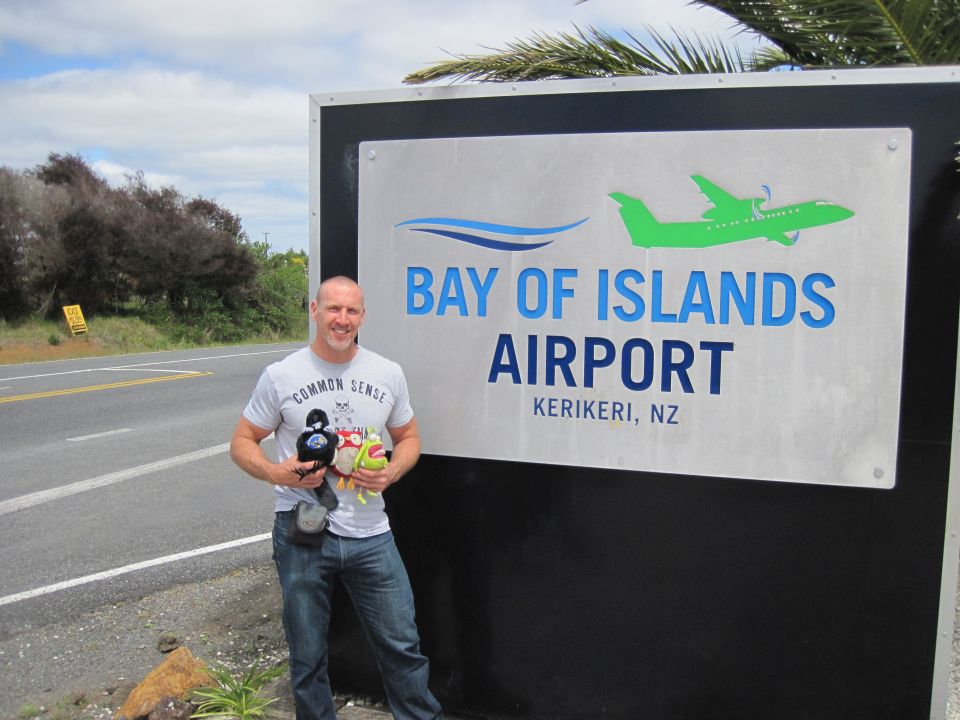 Andrew and the ambassadors at Kerikeri Airport. Image: LEARNZ.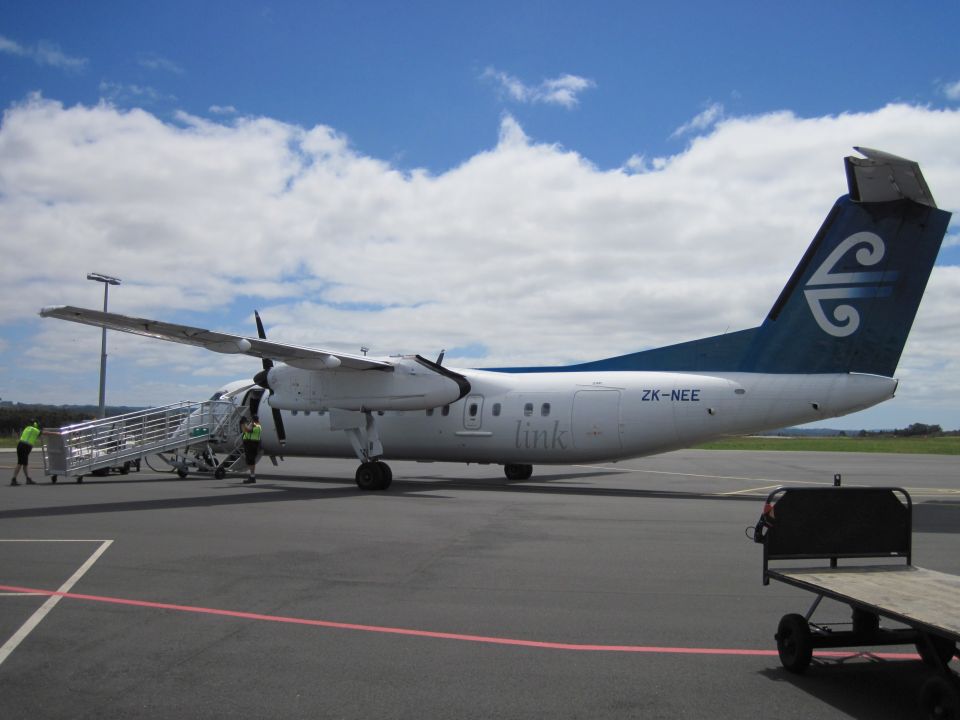 Heading to the Bombardier Q300 aircraft at Kerikeri airport. Image: LEARNZ.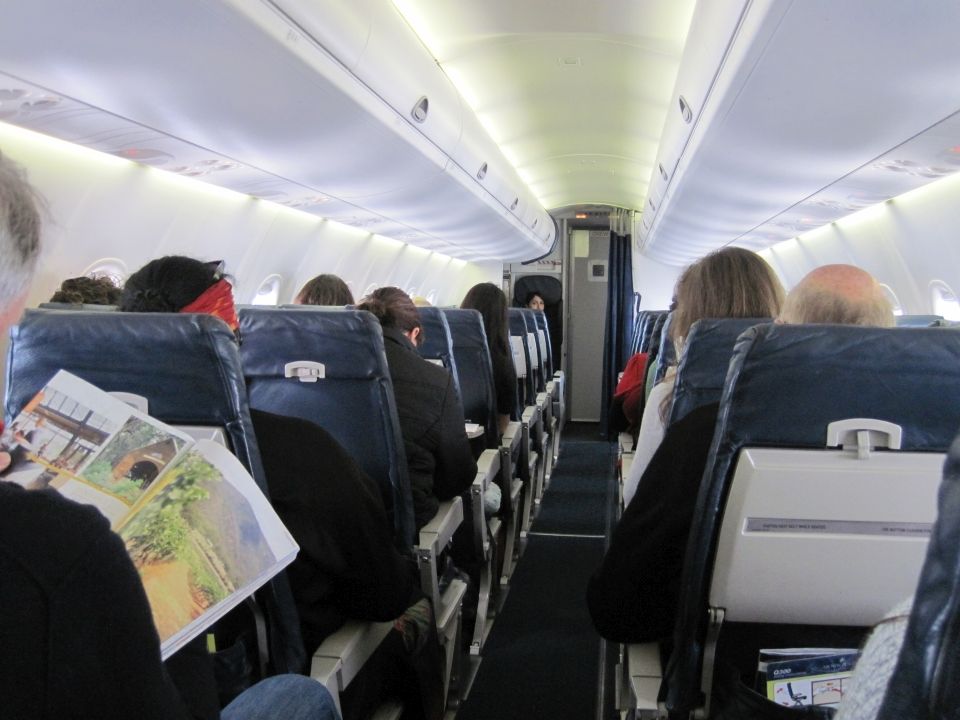 A view from your seat on board the Q300. Image: LEARNZ.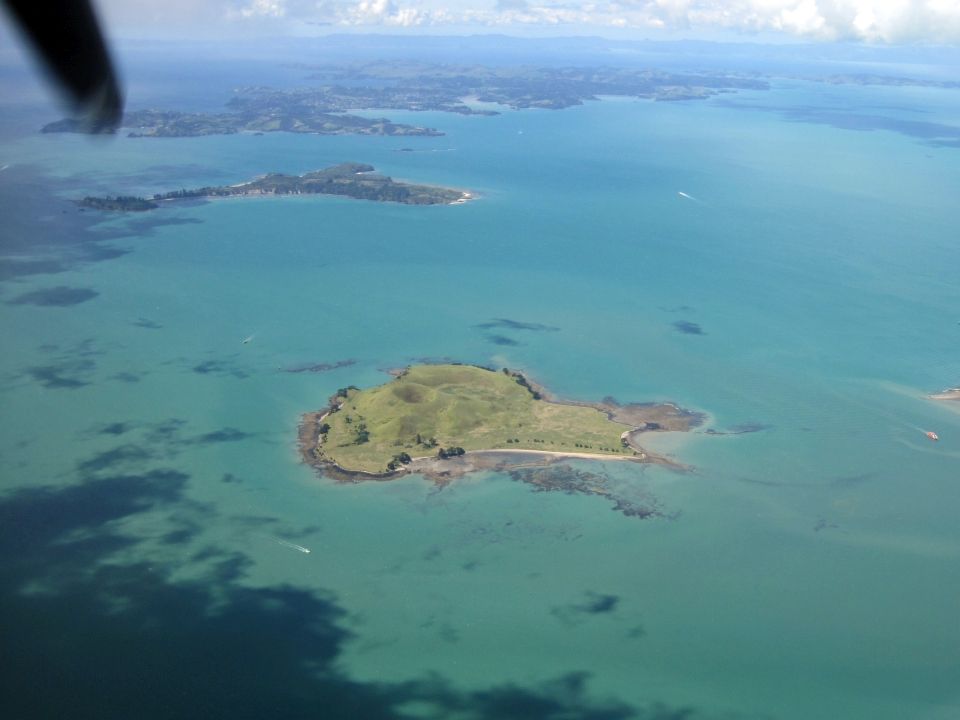 Looking down at the Hauraki Gulf in Auckland - do you see what I see? What kind of geohazard is this? Image: LEARNZ.
Nearly at Auckland Airport, looking over the city towards Auckland's youngest volcano. Do you know its name? Image: LEARNZ.
A much larger aeroplane took you to Christchurch. Image: LEARNZ.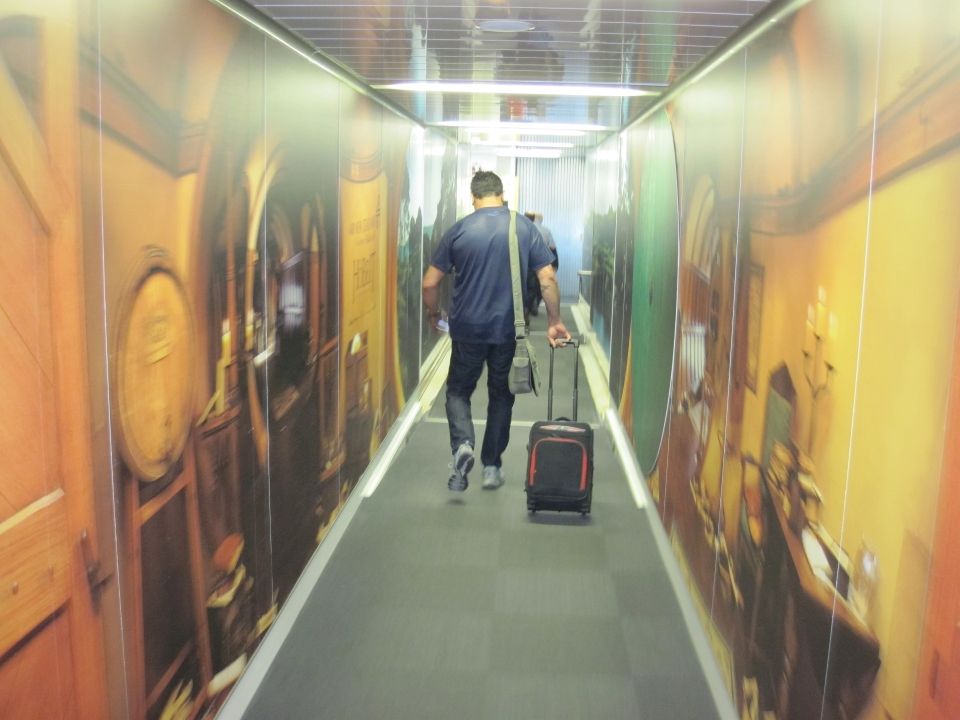 Walking through the air bridge to the Airbus A320. Image: LEARNZ.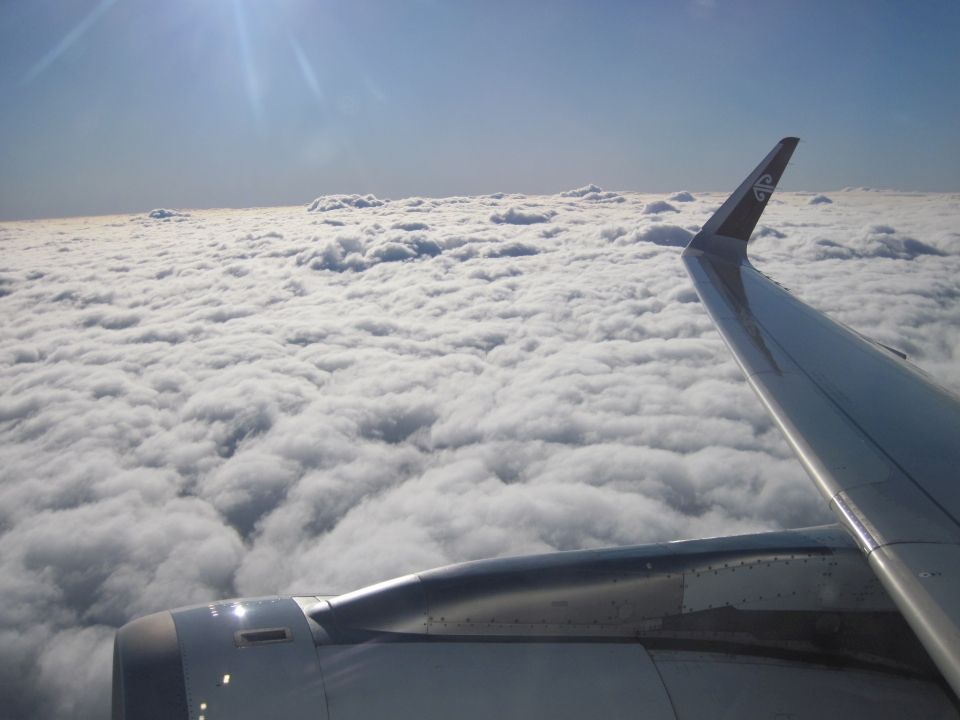 It wasn't long before I was having a nanna nap! Image: LEARNZ.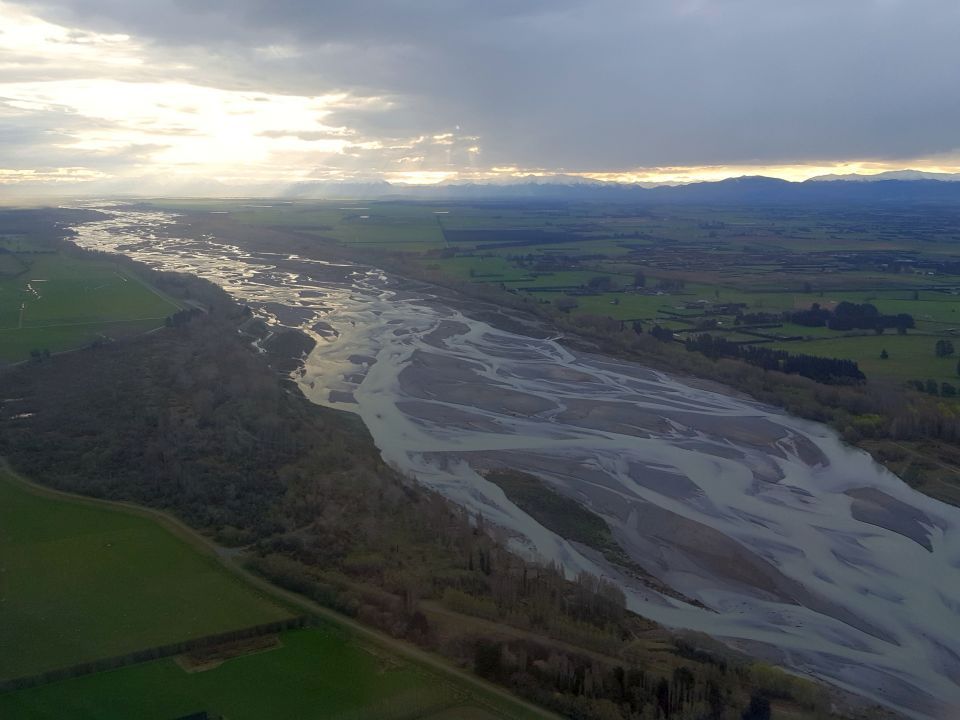 The Waimakariri River. Another possible hazard? Image: LEARNZ.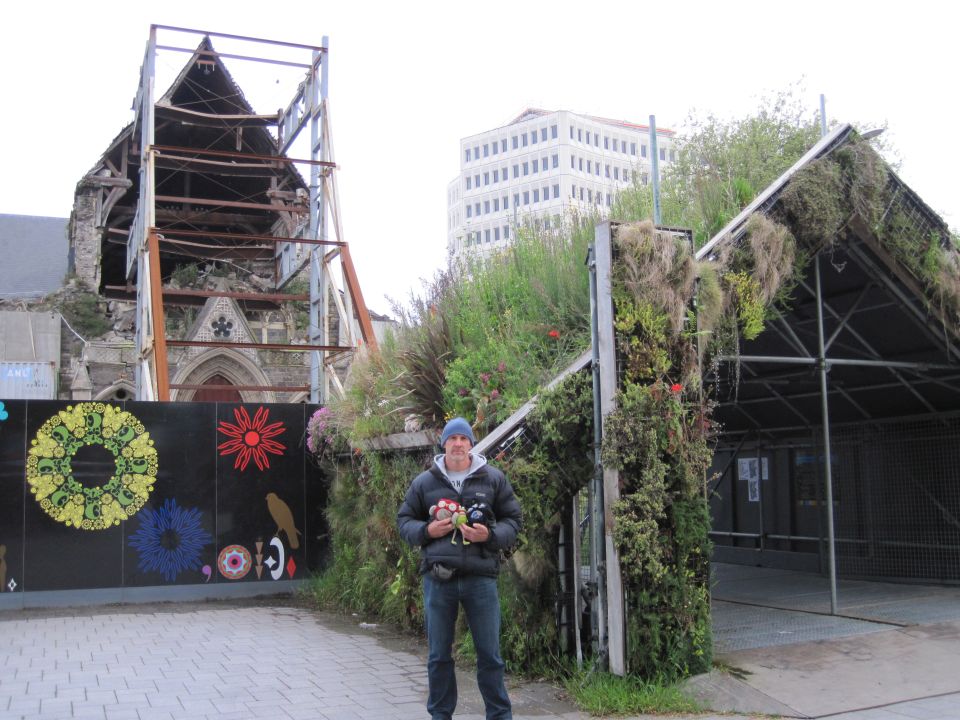 Andrew and the ambassadors outside Christchurch Cathedral. Image: LEARNZ.