Meet Chris Duggan
Job:
Environmental Education Teacher
Work background:
Fourteen years in the forest industry as a Forest Ranger, then contractor and Forest Manager.  Last 20 years composting and teaching about sustainability and the environment.
Favourite part of job:
Being outside, especially in the summer months running our beach programmes.  (Get paid to play on the beach!)
Least favourite part of job:
Meetings!
What I am working on now:
Just finished updating a few of our programmes and producing "Continue the Learning" sheets for teachers to take back to the class with more ideas and activities to continue the learning back in the classroom.
A quick story about a job well done:
Developing the "Stan's Got a Plan" programme just before the September earthquake in Christchurch!  Since then 3981 students from 33 different schools have participated in the programme
Qualifications:
NZ Certificate in Forestry and life experiences! 
Interests outside work:
Working on my life style block planting native trees.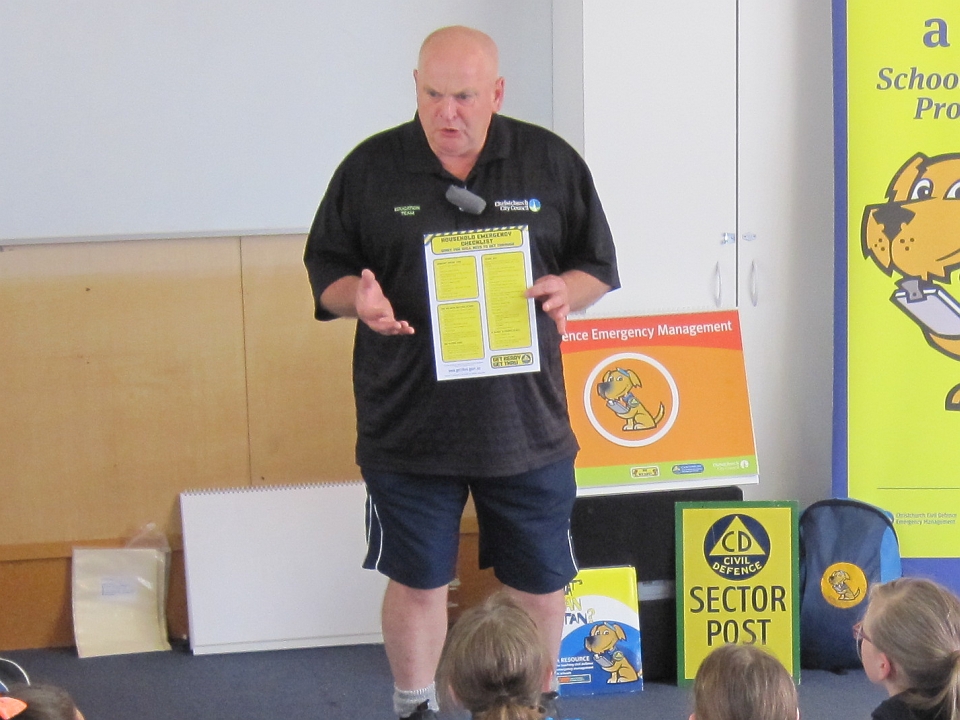 Chris Duggan from Christchurch City Council teaching the 'Stan's Got a Plan' education programme. Image: LEARNZ.