Meet Marcus Bird
Job:
Product and Development Manager New Zealand Red Cross
Job description:
Development of a range of products to support Red Cross financially and build community resilience.  This includes an online shop that sells first aid kits, defibrillators, and preparedness items. It also includes the use of Red Cross Apps such as First Aid and Hazards.
Work background:
Started working as a Ski Patroller in Queenstown and Japan due to a love of the mountains and an interest in First Aid. This gave me the opportunities to work at the Nagano Olympics and Universal Studios.
While living in Japan I joined the Red Cross which led me to begin my career with New Zealand Red Cross as a first aid instructor.
Favourite part of job:
We have a great Team who are good at taking a problem and looking at how to create opportunities. Most of our successful projects are the result of problems where, with collaboration and a unique approach, we are able create something exciting.
Least favourite part of job:
Having to find funding for our projects. We would rather spend time on implementing.
What I am working on now:
AED finder – We aim to include real-time availability of AEDs (automated external defibrillator) in an emergency using the first aid app. We also plan to share the data feed with emergency services and other partners to improve survival of sudden cardiac arrest.
A quick story about a job well done:
We were able to take the alerts from the Hazard App and place them in a hub so that they can be linked to other channels not just the app. Northland Civil Defence can now send an alert in our platform which is sent not just to the Hazard App but also their Facebook, Twitter & website.
A (humorous) story about a job that went badly and what you learned:
When I worked on the ski field we were moving a picnic table that was in the terrain park, across the slopes. We flipped it upside down and tied a rope to it to tow. Unfortunately, we lost control and the picnic table headed down the mountainside at high speed, crashing into the learners' slope below. Basically, I learnt that proper planning and understanding the consequence of what can go wrong always results in a better outcome.
Qualifications:
Certificate in Tourism
Japanese Proficiency L3 
Lots of on the job training and qualifications from Avalanche Control to Pre-Hospital Emergency Care
Interests outside work:
Skiing, mountain biking, play guitar in an old man's band called the Y-Fronts.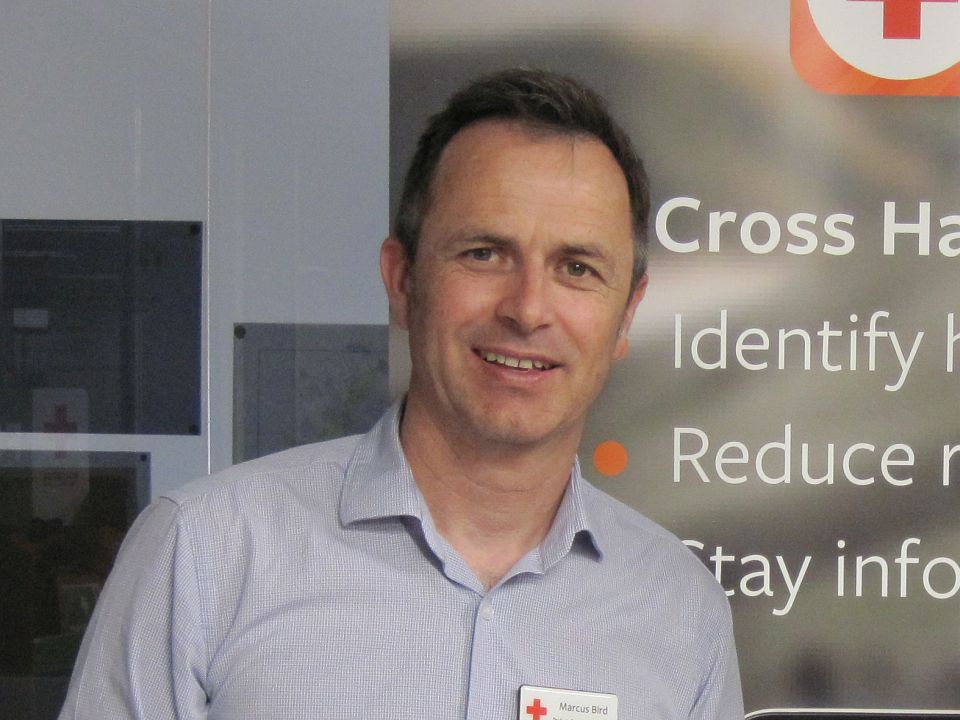 Marcus Bird is Product and Development Manager for New Zealand Red Cross. Image: LEARNZ.