Diary 2
Date:
Tuesday, October 16, 2018
Field Trip Name:
What's the Plan, Stan?
Field Trip Place:
Wellington
Where You Are:
Thorndon and Owhiro Bay
Kia ora koutou
This morning the ambassadors and I went to WREMO – the Wellington Regional Emergency Management Office. Here we met Dan Neely and Graham Leonard. It was the first of two days with Dan and Graham looking at some key parts of emergency preparedness.
Web conference
We began the day with our first web conference. This took place in the emergency operations centre. An EOC is where the response to a civil emergency is co-ordinated. All main cities and towns in New Zealand have one of these.
We had no formal speaking school for the web conference but there was no shortage of questions from the many listening schools we had join us. Unfortunately, we ran out of time to answer them all! You can listen to a recording of this morning's session by clicking on the link found on the web conferences page.
Emergency communications
In today's first video, Dan and Graham share some of the key websites, networks, and apps that you can follow, tune into, or download when preparing for or responding to an emergency. There is no shortage of information technologies to assist the public in these situations. Watch the video and identify which site or app would work for you and your whānau to help you stay informed and keep safe.
Drop Cover Hold
You've heard it, seen it, and probably practised it – Drop Cover Hold is the immediate action to take if you feel an earthquake. I remember doing it when the February 22, 2011 Canterbury earthquake hit. When the shaking stopped, and I looked at all the debris around the office, I realised that this response may very well have saved me from harm.
For a reminder of what to do, watch the video where Dan and Graham take you through and explain all the steps to take. They also show what to do if you are in a wheelchair or similar, or if you are outside and in the open. Hopefully you all practice this week at school on Thursday during the ShakeOut earthquake drill and tsunami hīkoi.
Long or strong? Get gone!
After some lunch we went for a drive to Owhiro Bay. Here we talked about what to do if there is a risk of tsunami. The key message that Dan and Graham give is not to wait for information about a tsunami, if there is an earthquake. If the shaking is long and strong, you first drop cover hold. Then, move immediately to a tsunami safe zone when the shaking stops.
It pays to know where these safe zones are. Your local council website will have a tsunami hazard map with this information. It's a good idea to find out where safe zones are in places you are visiting too, like your local beach. After all, no one knows for sure when an earthquake is going to happen.
Emergency water supply
In today's final video, Dan explains the importance of having an emergency water supply. After a large earthquake or other natural hazard, water may not come out of the tap so you need to have an emergency water supply. The more you can store, the better. You will need to have enough water to last your entire household a week.
Dan and graham showed us a 200-litre water tank. If you can't get a water tank, storing at least some water is better than none. You will also need to clean and refill your water containers every 12 months.
Tomorrow we head back to Dan and Grahams for some more helpful tips and advice for emergency preparation.
Talk then,
Andrew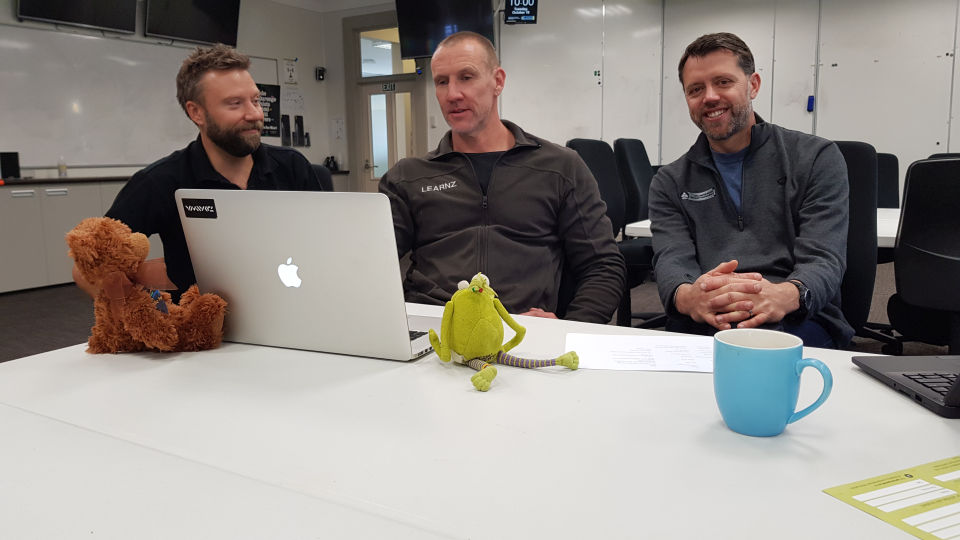 Andrew and the ambassadors with Dan Neely (right) and Graham Leonard (left) on this morning's web conference. Image: LEARNZ.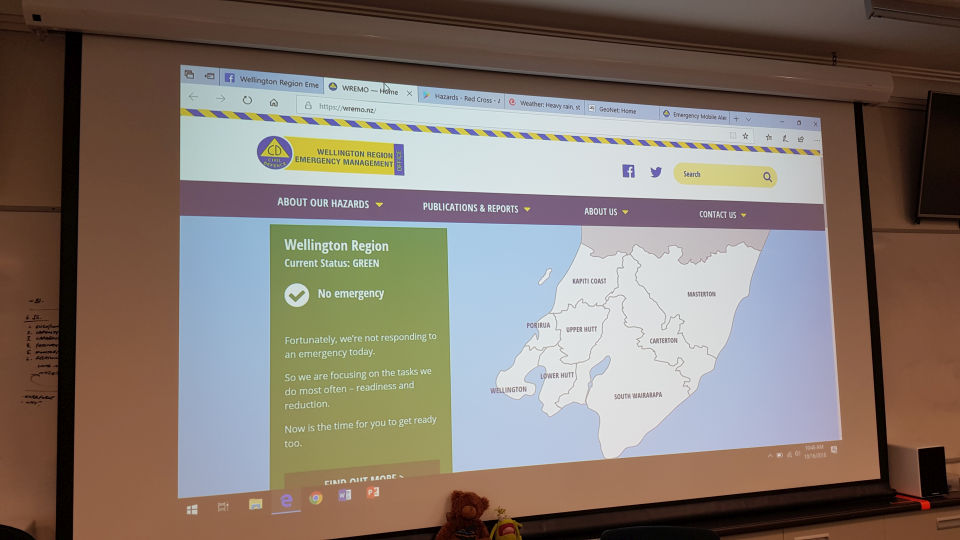 Your local council website might be a good place to start when preparing for natural hazards. What other places are good for hazard communication? Image: LEARNZ.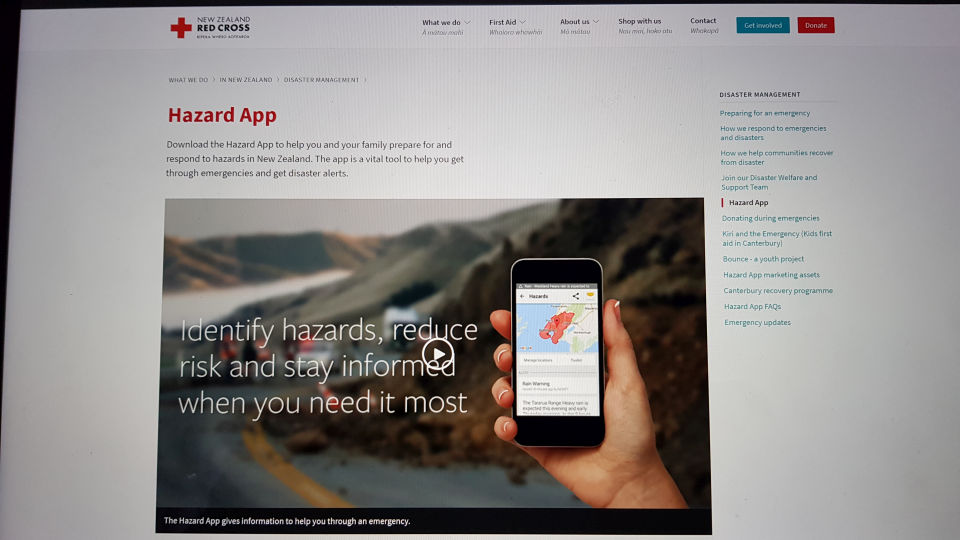 The Red Cross Hazards App is a vital tool to help you get through emergencies and get disaster alerts. Image: LEARNZ. 
When was the last time you practiced drop cover hold? Image: LEARNZ.
Why is it a good idea to store water? Image: LEARNZ.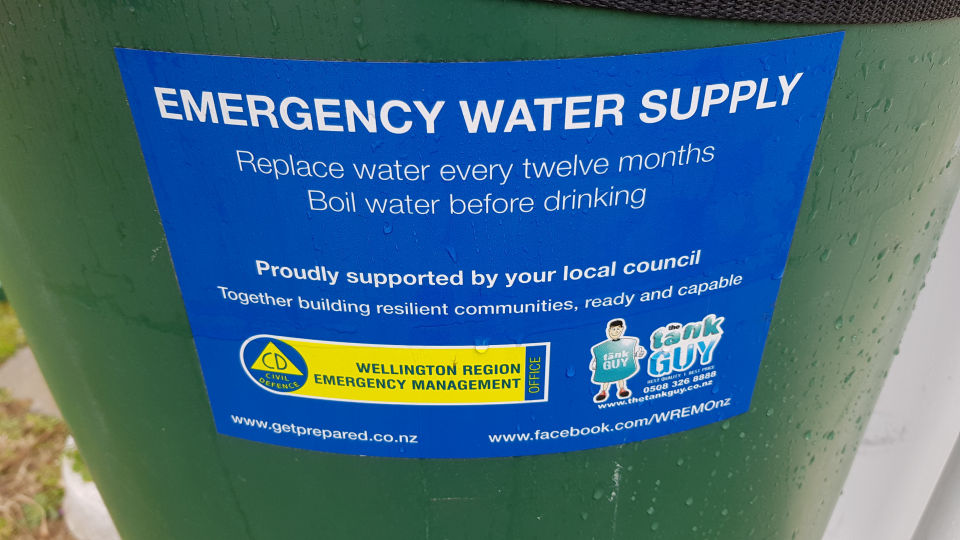 Why is it recommended to replace stored water every 12 months? Image: LEARNZ.
If you don't have a large tank to store water, you could try storing it in a few smaller containers. How much water do you need to store? Image: LEARNZ.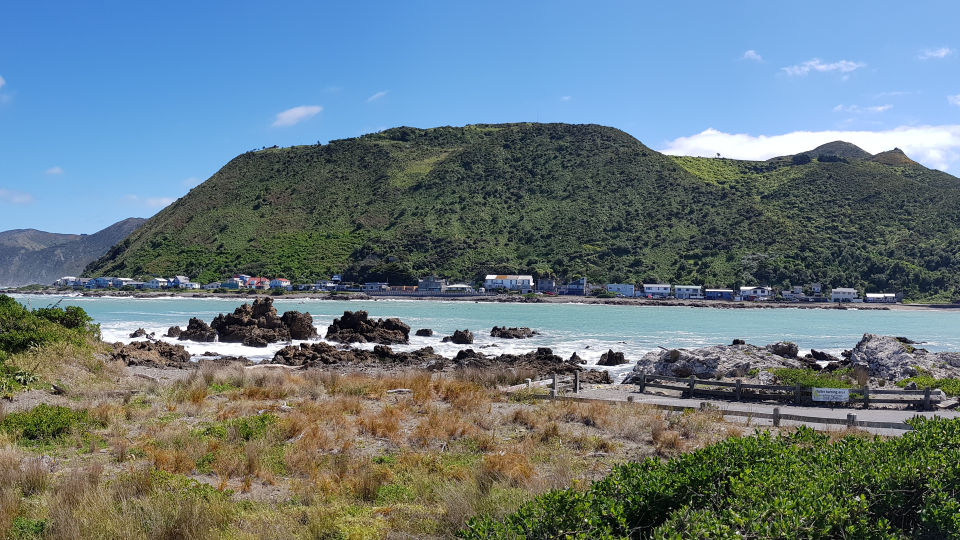 In many parts of Aotearoa it is important to know where a tsunami safe zone is. Image: LEARNZ.
This is a tsunami sign on the road at Owhiro Bay showing the route to safety. When should you follow this route? Image: LEARNZ.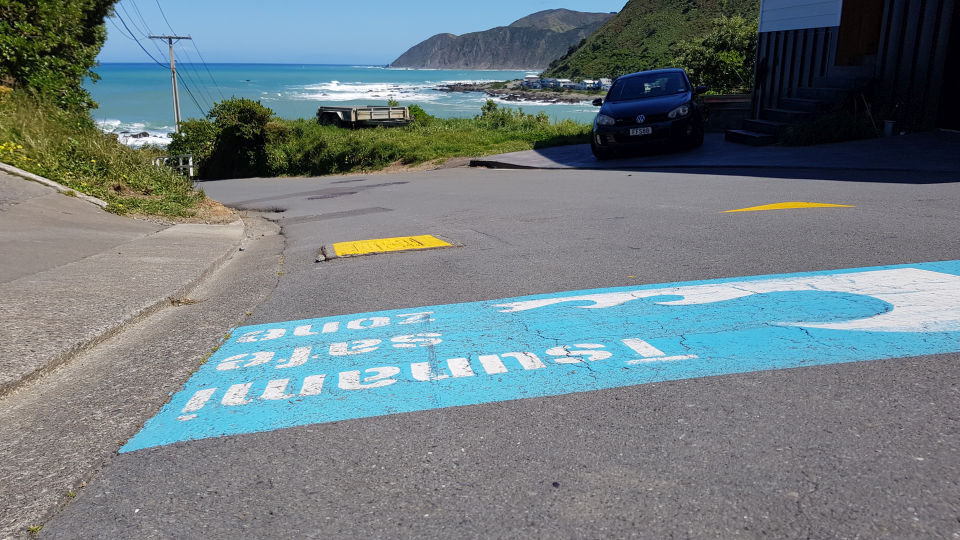 When might it be safe to leave the tsunami safe zone after an earthquake has occurred? Image: LEARNZ.