Ambassador Eddy
Hello everyone, tēnā koutou,
I am Eddy the LEARNZ ambassador. I go on all the trips with Andrew and help look after the other ambassadors from your schools. I really love LEARNZ field trips about New Zealand's special places. I am looking forward to our field trip to the Hawkes Bay and learning how to stay safer during an emergency,
Ngā mihi,
Eddy
Monday 14 October
Kia ora koutou
We flew from Kerikeri to Napier today. The weather was great (for ducks) in Kerikeri so I was sad to be leaving (Andrew was hoping for more sun in Napier!). We had a bumpy ride during take-off and landing on both flights. I love fast-flowing rivers but I don't particularly like air turbulence!
I haven't been to Napier before, so I enjoyed having a look around town. There are a lot of buildings in the style of Art Deco. This was the fashion back in the 1930's when much of the town was rebuilt after an earthquake destroyed most of it.
Talk tomorrow,
Eddy
Tuesday 15 October
Kia ora koutou
Today we learned some of the science behind natural hazards. I found out about tectonic plates. Kate said they are like the cracked eggshell of planet Earth. I must say this analogy doesn't give me a lot of confidence!
We also found out what can cause tsunami. There are earthquakes of course, maybe landslides, and even a meteor – yikes! I am a duck, so I like water, especially fast flowing water in rivers. But I don't really want to experience a tsunami!
Talk tomorrow,
Eddy
Wednesday 16 October
Kia ora koutou
Today we visited St John Ambulance, Napier Fire and Emergency, and even a Police station! These services are important if a natural hazard emergency should happen and the people involved are usually the first to respond and be on the scene.
After meeting Ian, Bruce and Bryan today, I can see how stressful working as a first responder might be, but I could also imagine that it could be rewarding too. It would be a great feeling to be able to help people in a time of real need.
Talk tomorrow,
Eddy
Thursday 17 October
Kia ora koutou
Today was the ShakeOut earthquake drill and tsunami hīkoi. Did you do ShakeOut too? I sure can see the reason for doing Drop Cover Hold. I hope you know by now that this is the best action to take if an earthquake happens. And if the earthquake is long and strong, get gone – but make sure you know where the tsunami evacuation route is!
I have had a super week. I met some friendly, helpful people and learned a lot along the way. Andrew and I are going to work on our own emergency plans to make sure they are up to date. We'll also check our emergency supplies and see if anything needs updating or replacing.
See you on the next field trip!
Eddy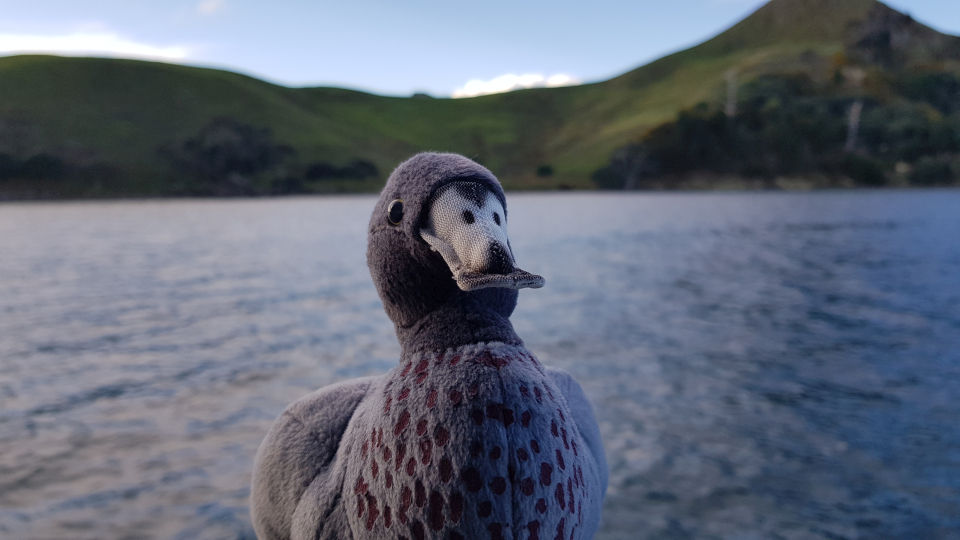 Eddy is looking forward to the field trip in Hawkes Bay. Image: Andrew Penny, LEARNZ.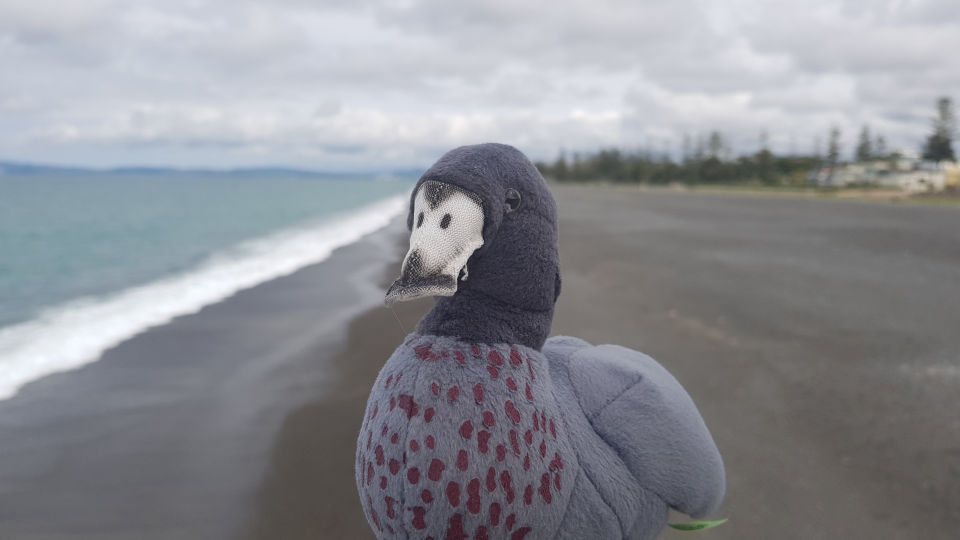 Monday. Eddy is enjoying some time at the beach in Napier. Image: Andrew Penny, LEARNZ.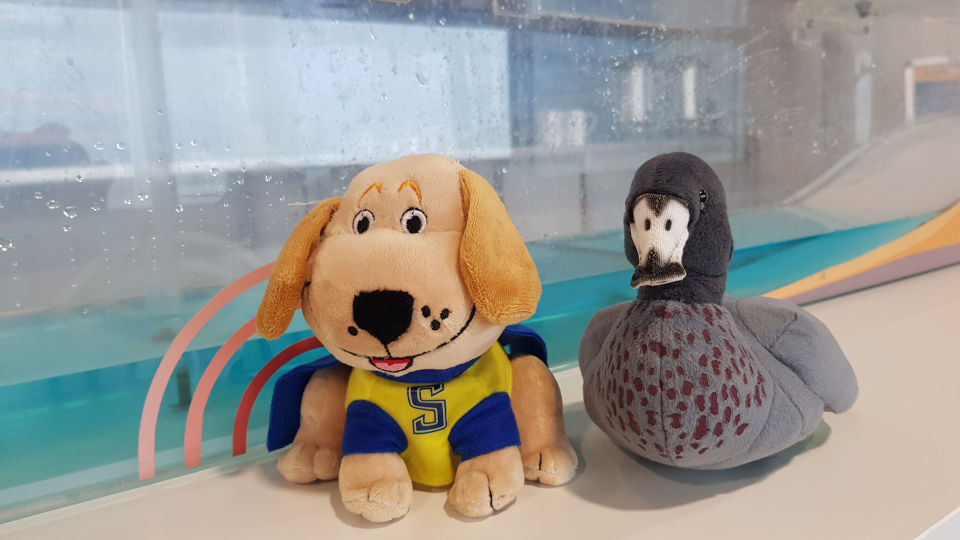 Tuesday. Eddy has some company this week. Mini Stan! Image: Andrew Penny, LEARNZ.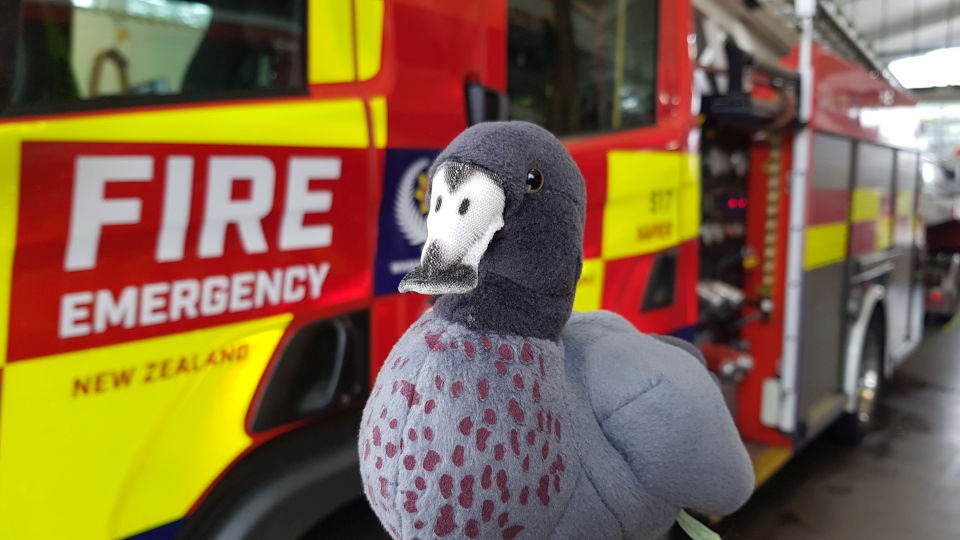 Wednesday. Eddy is at the Napier Central Fire Station. Image: Andrew Penny, LEARNZ.
Thursday. Eddy is keen to check on his emergency supplies to make sure they are up to date or if anything needs replacing. Image: Andrew Penny, LEARNZ.