Diary 4
Date:
Thursday, October 17, 2019
Field Trip Name:
What's the Plan, Stan?
Field Trip Place:
Hawke's Bay
Where You Are:
Hastings and Taradale
The sun finally shone for us on this week's field trip! We spent the first part of the day looking at emergency preparedness. Then we went to Taradale Intermediate for the ShakeOut earthquake drill and tsunami hīkoi.
Final web conference
First up this morning we had our final web conference for the week. The questions from our speaking school, North Street School, started some interesting discussion on a range of topics related to emergency management and preparedness. We were able to answer all questions posted in the chat area too.
Our web conference experts from the week have given us much to think about. Recordings for all three web conferences from the field trip are available on the web conferences page.
Getting ready
After some morning tea we talked more with Rakei about being prepared. It is a good idea to have a kōrero with the whānau about your household plans for an emergency. Even if you already have a plan, it might be time to review it. While you're at it, you could also check that you have survival items, such as drinking water, should you need to 'get through' an emergency.
One major emergency item you might want to think about putting together is a 'grab and go' bag. This is a bag that you can simply pick up and run out the door with, and that has some essential survival items in it. What things might you put in your grab and go bag? Check out today's video for some ideas on what to include.
There is plenty of information on the field trip website background pages. You can also check out Get Prepared | Me takatū on the Get Ready website. Make sure you also have a look the tsunami evacuation zones for your area. If there is a long or strong earthquake, you need to know where to go whether you are at home, school, or out and about.
ShakeOut!
After some lunch we drove to Taradale Intermediate. We met the teacher and students from Room 13 and took part in the whole school ShakeOut earthquake drill and tsunami hīkoi. The students did a good at drop cover hold. Then all classes did their hikoi to the field next to the high school, which is their tsunami safe zone. This is where teachers called class rolls while post-earthquake checks took place. When you watch the video you could compare your earthquake drill with theirs.
Overall, I think that for a large school, they did an efficient job. That's the key really – to practise enough so that in the event of a real emergency, you can react under pressure without the need to think too much about it. I had a kōrero with some of the students once we got back to class and reflected on how they think their ShakeOut went. You can watch the video to hear what they say.
Keep at it
I wonder how your own ShakeOut drill went. Was it successful or are there things to work on? Even if there were a few hiccups that's okay. The whole idea of a drill is to find your weaknesses and keep working at getting better.
Thanks for being part of the field trip this week. I hope you can join me and Eddy on another one soon!
Mā te wā,
Andrew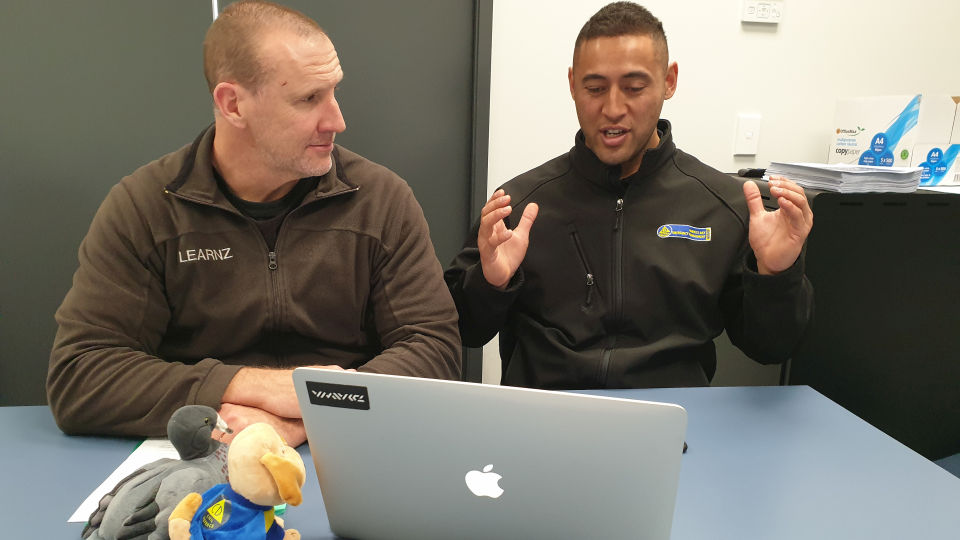 Rakei answers another question on this morning's web conference. Image: Shelley Hersey, LEARNZ.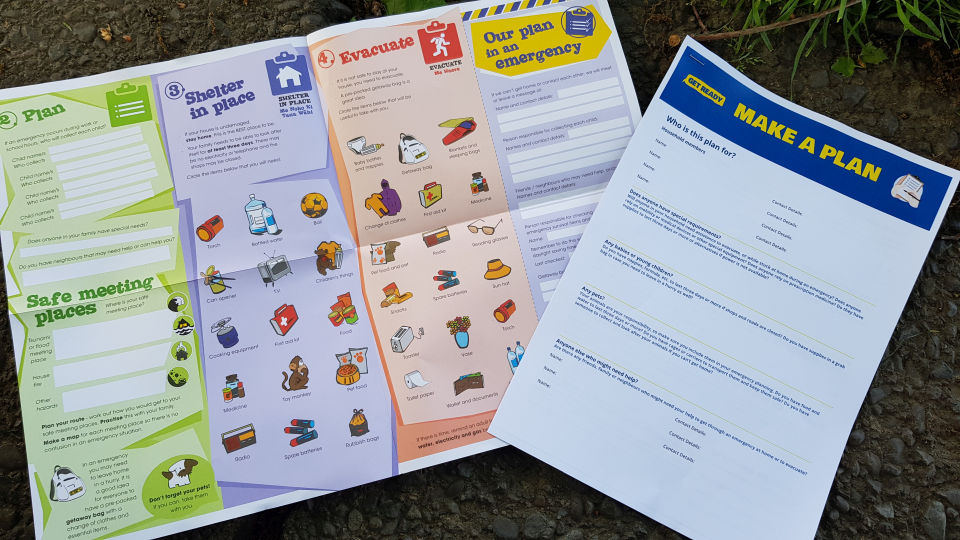 There are a number of templates you can download that can help you and your whānau put together an emergency plan. Imge: Andrew Penny, LEARNZ.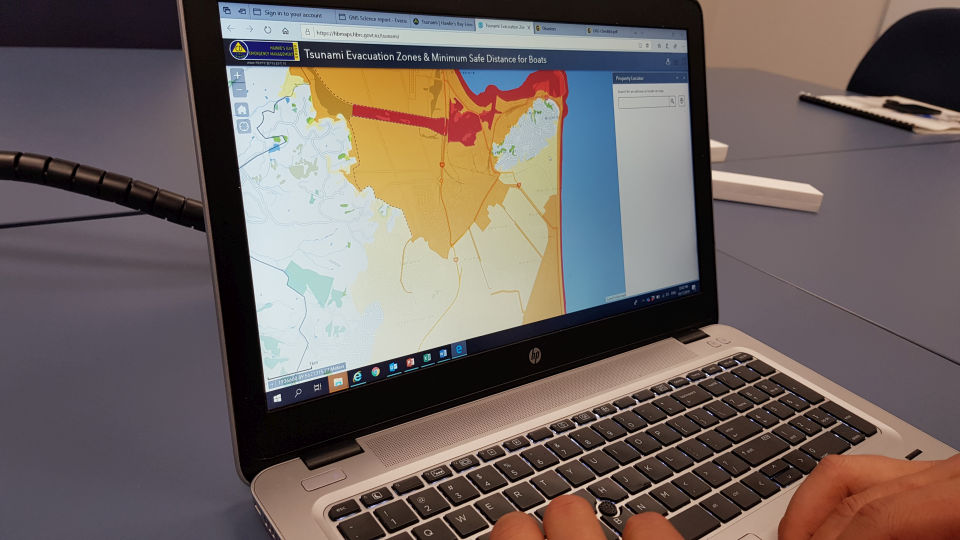 Go online to check out where your tsunami safe zones are. Do you know where to go? Image: Andrew Penny, LEARNZ.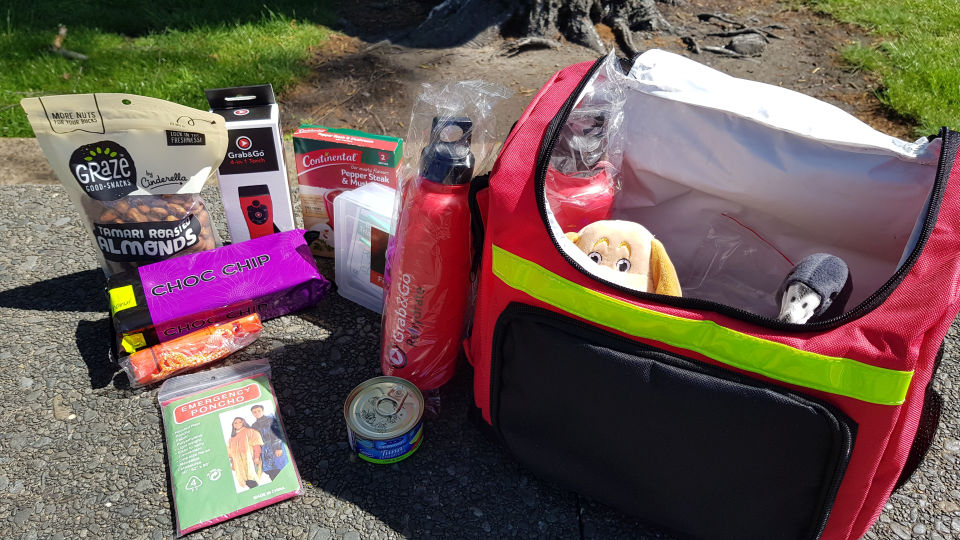 A grab and go bag is a good option if a quick getaway is needed. What might you put in such a bag? Image: Andrew Penny, LEARNZ.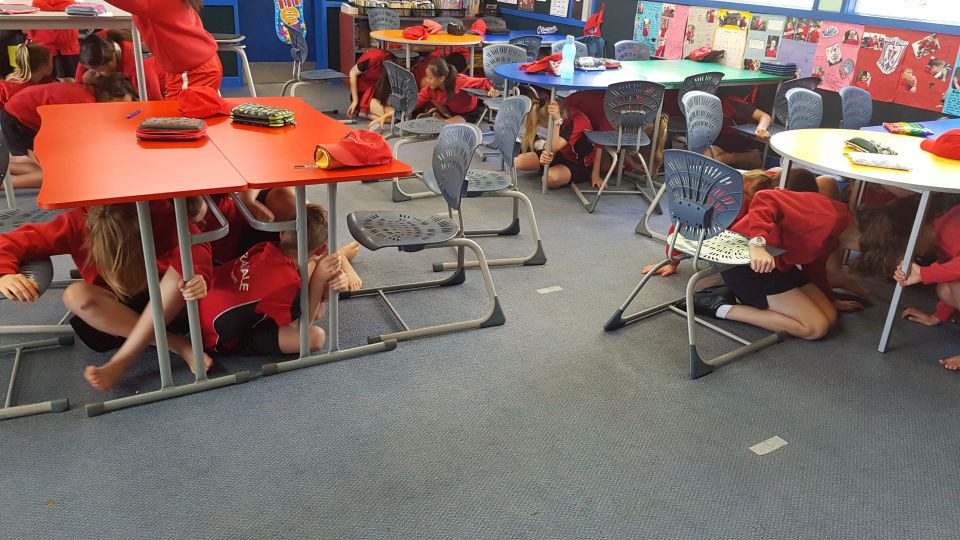 Practising Drop Cover Hold is all about learning and getting better at it. Do you think there is anything these students could work on? Image: Andrew Penny, LEARNZ.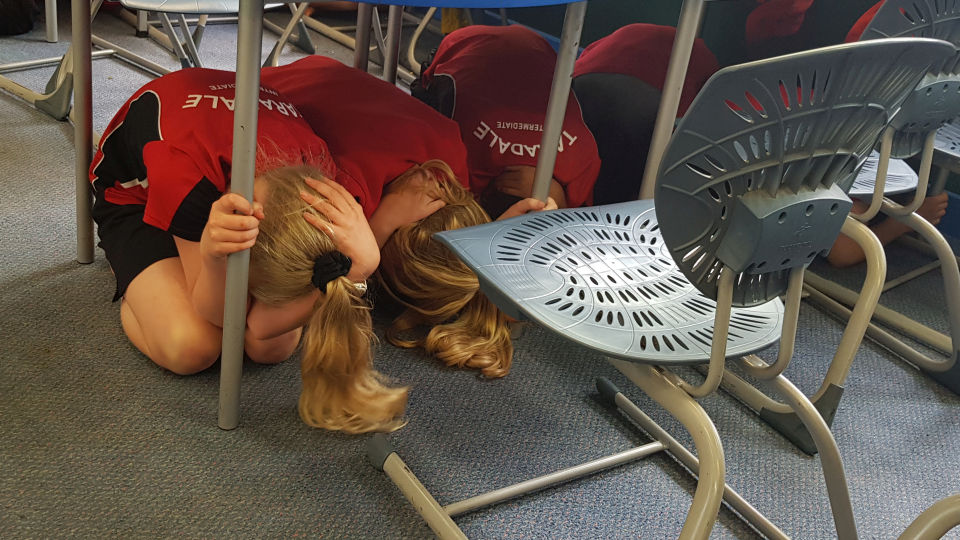 Wherever you are, Drop Cover Hold is the right first action to take in the event of an earthquake. Image: Andrew Penny, LEARNZ.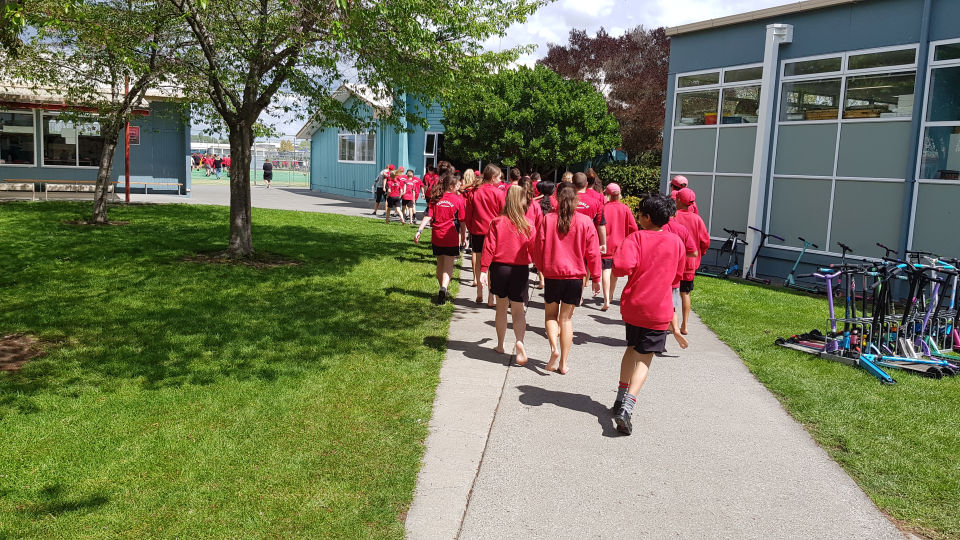 Taradale Intermediate students on their tsunami hīkoi. What are some important things to consider during this part of the exercise? Image: Andrew Penny, LEARNZ.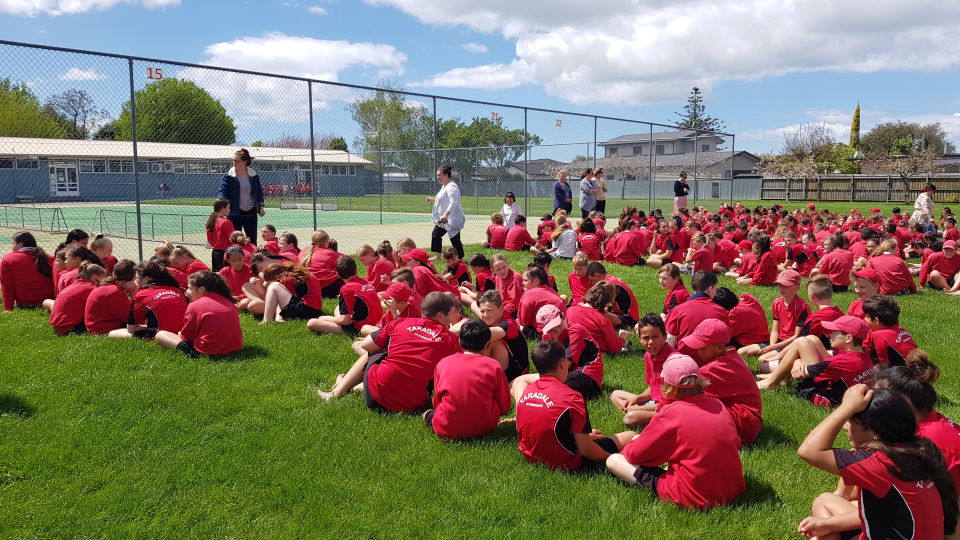 Taradale Intermediate students assemble at the meeting point, where teachers take a roll call. Is this similar to how things are done at your school? Image: Andrew Penny, LEARNZ.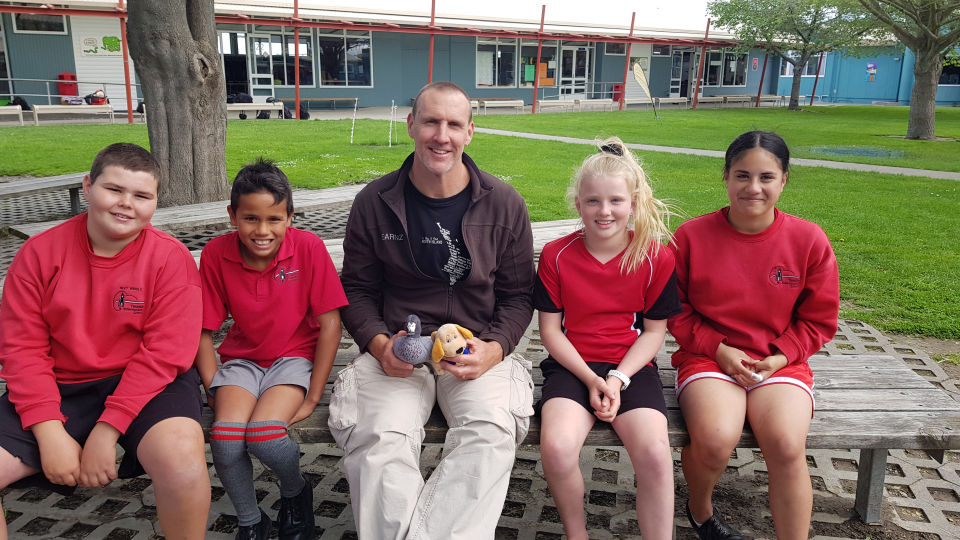 Taradale Intermediate students refllected on their ShakeOut drill with Andrew. What did you do well? What could be improved? Image: Andrew Penny, LEARNZ.